A Sino-German Rehabilitation Medicine Video Conference, co-organized by our discipline construction office and Guangzhou Gloryren Medical Technology Co., Ltd, was held successfully on the afternoon of Jul 21st.
In this conference, we would be really honored to invite Prof. Karsten E. Dreinhöfer, Medical Director and Chief Physician, Medical Park Humboldmühle in Berlin, to join in this conference. This conference was both held in our Luoyang and Zhengzhou Campuses. There were more than 30 specialists from Rehabilitation Campus and Zhengzhou Campus participating in this conference. Du Zhiqian, Director of Management Committee of Rehabilitation Campus hosted the meeting, and Dr. Zhang Zhijie served as the interpreter.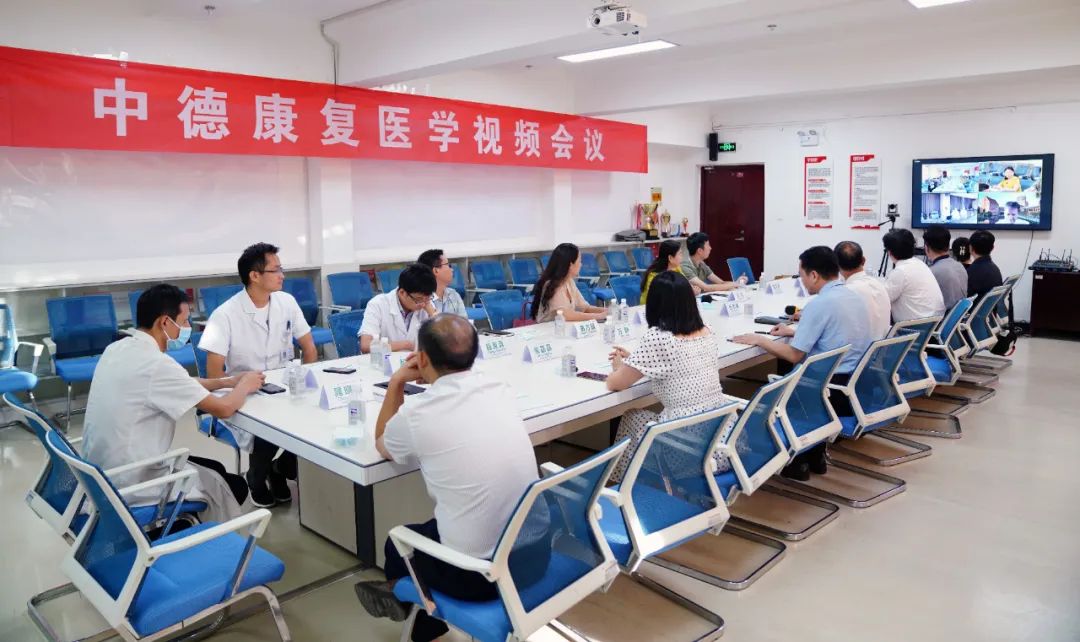 Cao Xiangyang, Vice President of the hospital, delivered a welcoming address which introduced the history of the hospital and the status of Rehabilitation Campus. He mentioned, "in order to develop the clinical research and disciplinary construction, and to build highly specialized departments of high level with our own characteristics, we feel so honored to have Prof. Dreinhoefer to join us in this video conference and share his insights on rehabilitation medicine which will open up new ideas for the treatment and bring better opportunities for the development of rehabilitation medicine at our hospital."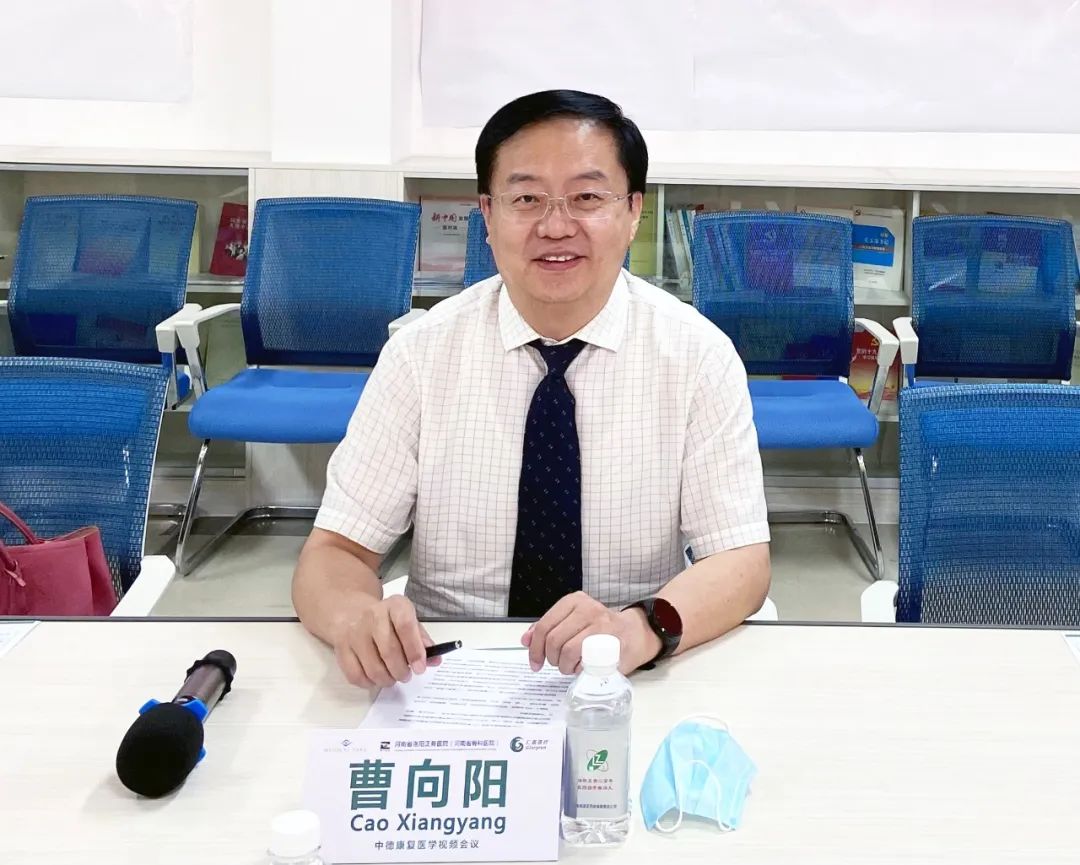 In this conference, Prof. Dreinhöfer gave a speech of "Rehabilitation 2030-Global Challenges and Opportunities-German Experience". He mentioned that the world has large and growing needs of rehabilitation service, and these needs were particularly profound in low- and middle-income countries. Considering that the global health and demographic trends, including aging population and the growth of sick and injured people, there will be increasing needs for rehabilitation services. The role of rehabilitation is to conduct effective implementation of The Decade of Healthy Ageing (2021–2030) built on the WHO Global Strategy and Action Plan, the Mental Health Action Plan and the People-Centered Integrated Care framework, as well as to contribute to the implementation of the Initiative of Global Cooperation on Assistive Technology (GATE). Prof. Dreinhöfer points that the current barriers to strengthening and expanding national rehabilitation service network include the less attention to recognize the importance of the rehabilitation when governments confirm priority on a competitive basis, the lack of policy support and planning of rehabilitation medicine at the national and regional levels, limited coordination between health and social bureaus involved in rehabilitation management, lack of funds or insufficient funds, insufficient professionals, and lack of integration of health care systems, etc. Therefore, he called for building strong leadership and policy support for rehabilitation medicine at the regional, national and global levels, integrating rehabilitation into national health care system, establishing an equal and comprehensive rehabilitation service pattern including providing assistive products for all, and improving the rehabilitation researches.
Deputy Director Wang Xianze and Chief Physician Yang Guang gave a speech of "Rehabilitation after ACL Reconstruction-Keys and Biomechanical Evidence" and "TCM Rehabilitation Therapy of Knee Osteoarthritis" respectively. When Chief TCM Physician Yang Guang showed a video of various TCM methods to the treatment of knee osteoarthritis, Prof. Dreinhöfer showed great interests.
The conference lasted for more than two hours, with a warm academic atmosphere and heated discussion. Prof. Dreinhöfer said that the rehabilitation team of the hospital was excellent, and hoped that he could have face-to-face communication with Chinese colleagues around the corner.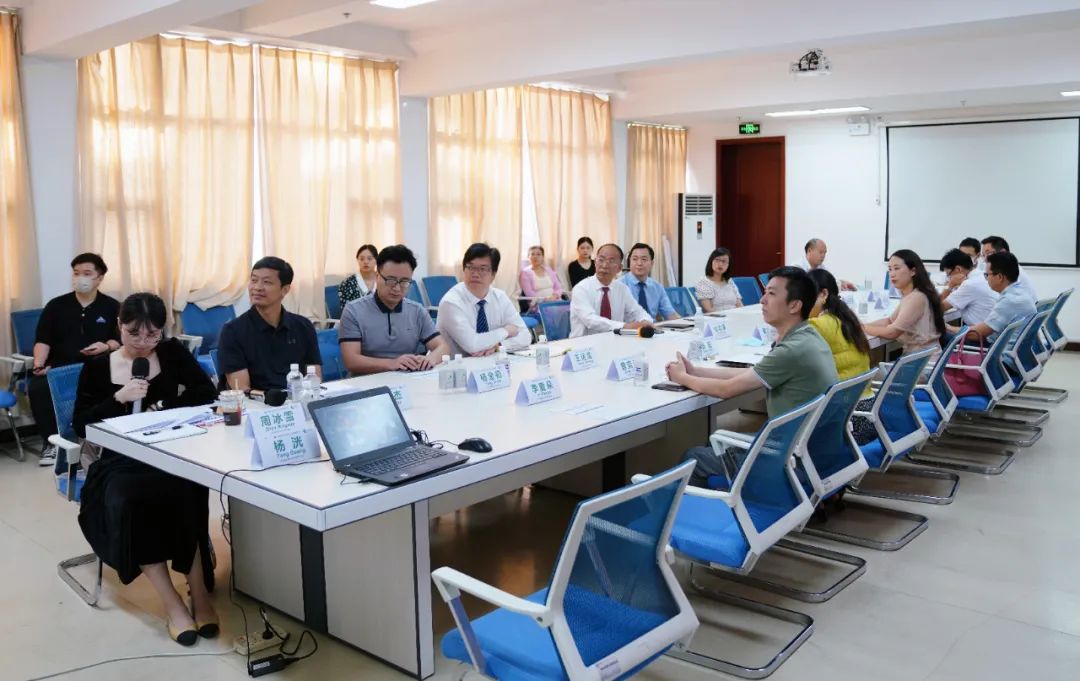 At last, Zhang Hong, Director of Office of Disciplinary Construction gave the closing remark. She said, "create a better future together-General Secretary of PRC Xi Jinping advocates broadening international cooperation in science and technology". General Secretary Xi Jinping points that as international cooperation in science and technology is a major trend, it's imperative to integrate the "bring in" strategy with "go globally" strategy. And the integration into the global innovation networks shall be vigorously conducted to contribute our scientific and technological innovation. Luoyang Orthopedic-Traumatological Hospital will keep close cooperation with colleague hospitals and will further enhance international cooperation. Director Zhang Hong warmly invited Prof. Dreinhöfer to visit the hospital after the pandemic, and also hoped that excellent and young doctors in the hospital can be sent to Germany for study-visits to promote in-depth exchanges between two sides.
The international video conference project is established to enhance international exchanges, promote disciplinary construction and cultivate talents to a high level. Although the Covid-19 pandemic has brought many difficulties and imposed new challenges to our work, but academic exchanges will never stop. We believe that international academic exchanges can better leverage the our role as a regional treatment center to make new contributions to build healthy Hennan Province and better health conditions for all human kinds.