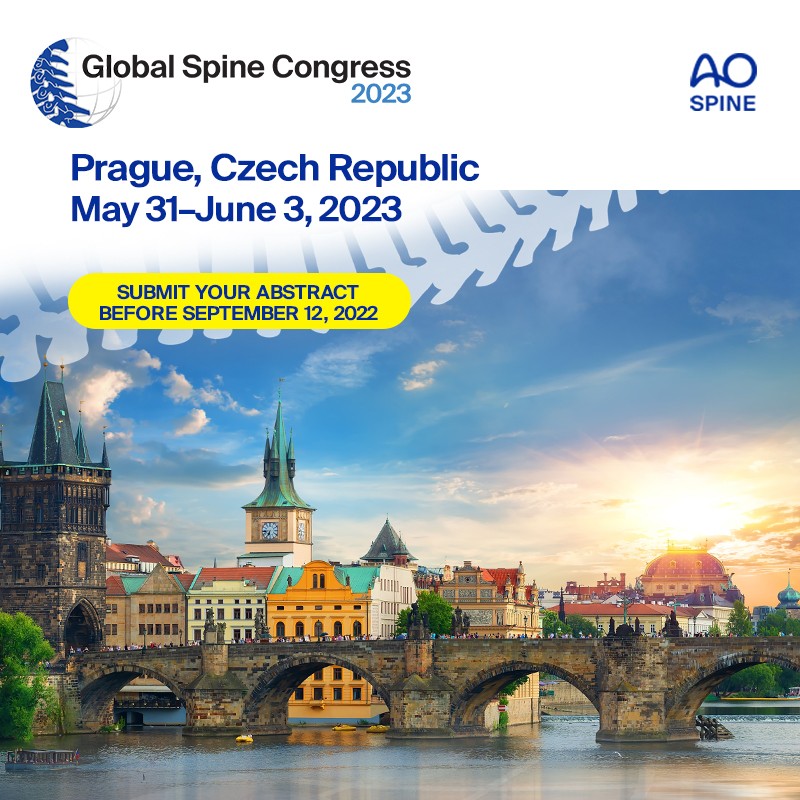 Abstract submissions are now open for Global Spine Congress (GSC) in Prague from May 31–June 3, 2023!

Calling all surgeons, spine practitioners, allied health professionals and researchers doing cutting-edge research in spine care—don't miss the chance to join and present your research in front of an international audience of spine experts. Seize this opportunity!
Submit your abstract before September 12
(link to: https://oic.m-anage.com/Home/Index/Event/gsc2023/en-GB)
For a full list of categories and topics click below link.
http://gsc2023.org/index.php/abstracts/submit-abstract?utm_source=email&utm_medium=pardot-email&utm_campaign=aos-2022-07-gsc02-abstracts
Top three reasons to submit your abstract:
Ideal venue to present your original research in front of one of the largest international spinesurgeon audiences

Contribute to GSC' sscientific program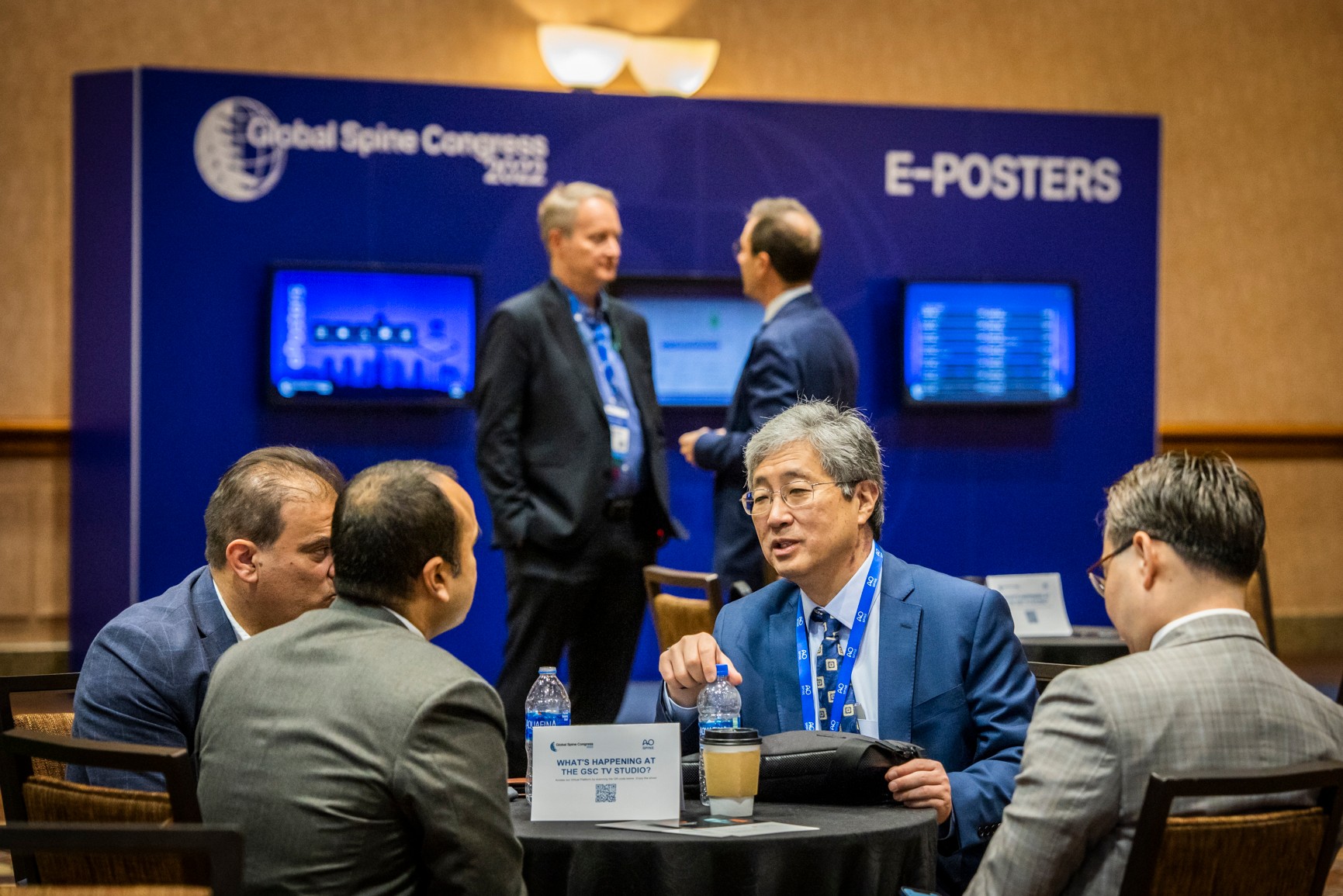 In addition to getting your research in front of world-renowned spine professionals, accepted abstracts will appear in a special supplement to the Global Spine Journal.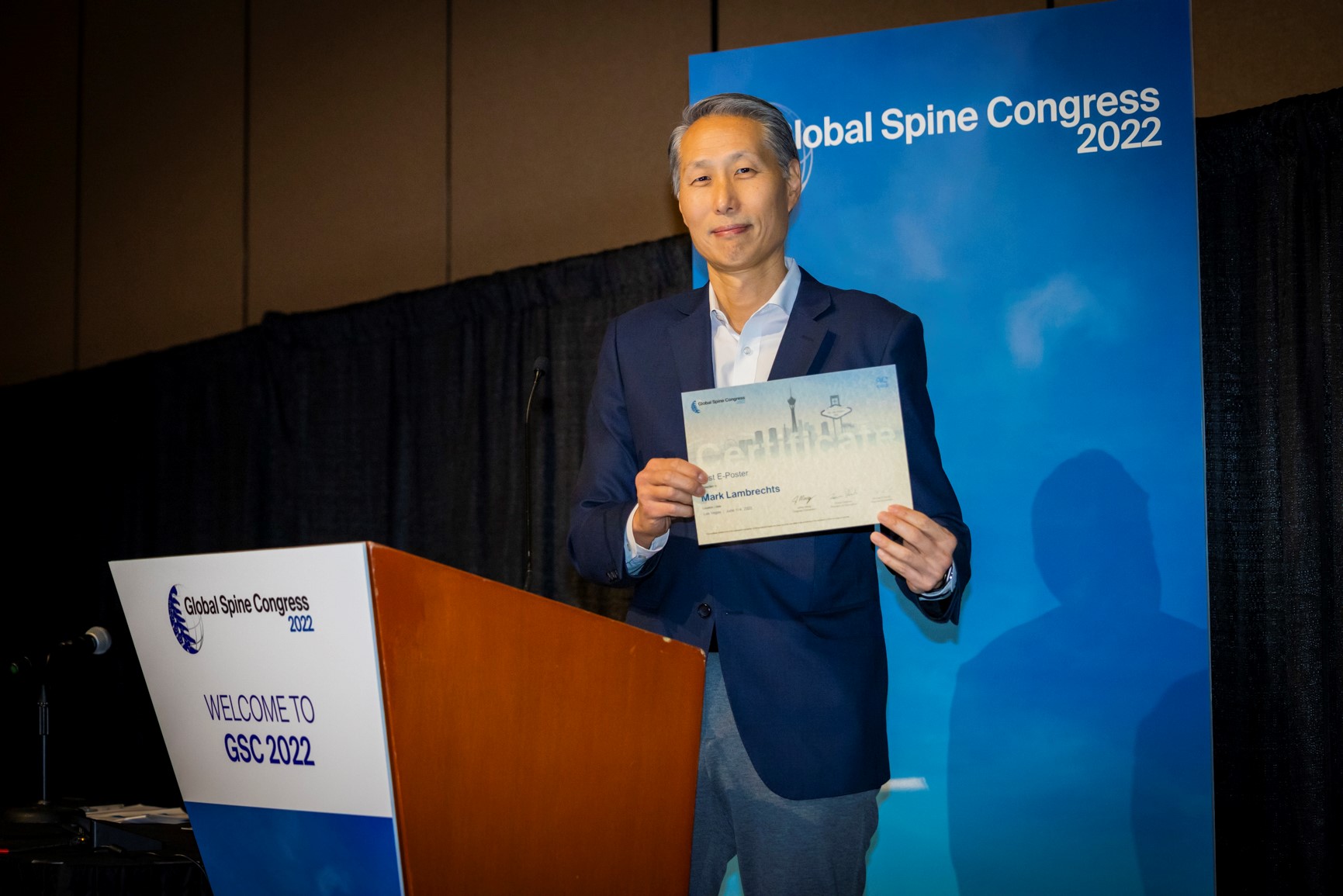 Get inspired—check out the accepted abstracts from GSC 2022 in a special edition of GSJ.
https://journals.sagepub.com/toc/gsja/12/3_suppl