Join us online one day early to take advantage of the Global Spine Congress (GSC) pre-courses held Wednesday, June 1, 2022. Pre-courses enrich your educational experience with a unique opportunity to look at high tech spine surgery and education in clinical research.
Space is limited, so make sure you register soon. If you have already signed up for the congress, you can add one of the pre-courses by registering online
https://oic.eventsair.com/gsc-2022---global-spine-congress/registrations/Site/Register
Pre-courses:
Updates in Minimally Invasive Spine Surgery (MISS)
This half-day course is structured as 3 modules to provide updates on many aspects of MISS in different spinal pathologies, covering tubular, microscopic, endoscopic, and instrumented procedures. This course aims to present the current, state-of-the-art procedures and knowledge in the field of MISS in different conditions of the spine and to share the new direction, trends, and technological advances.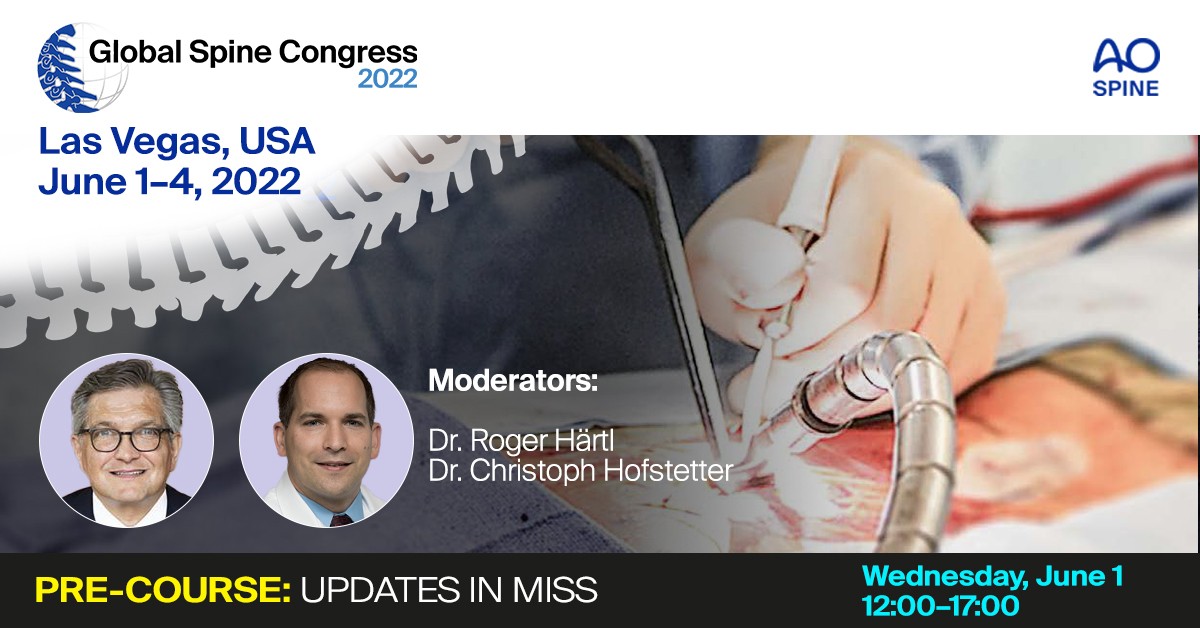 Spine Injuries in Sports
This half-day course will focus on spine injuries in competitive sports, management of common spine lesions in competitive athletes, spine injuries in routine sports practice, and the treatment of modalities and return to play.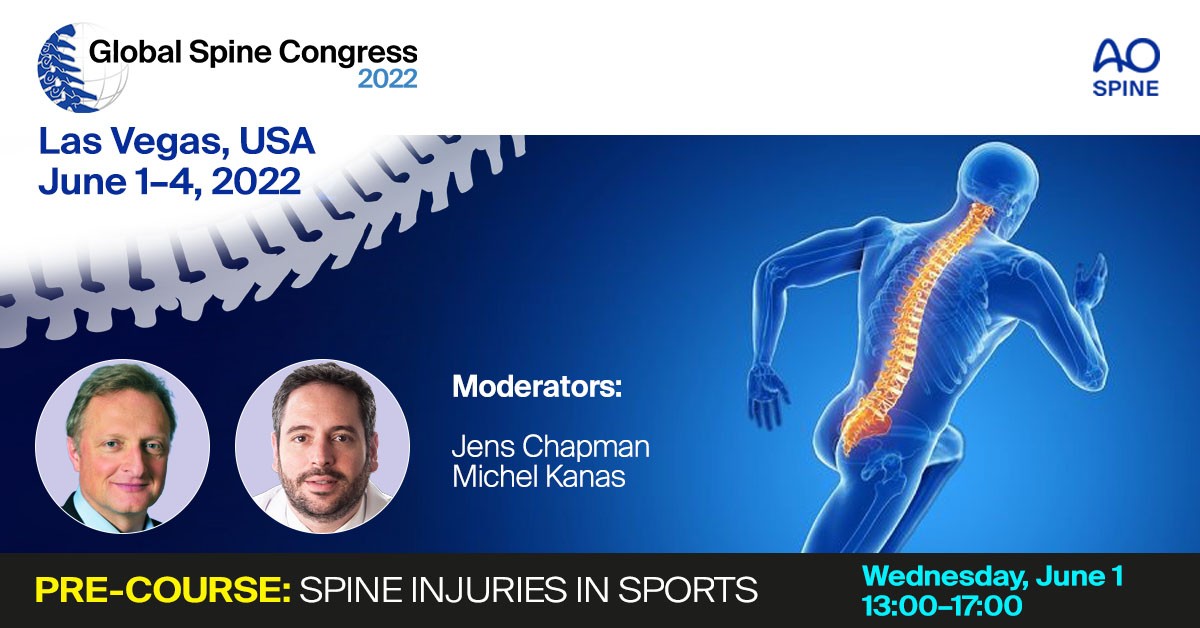 For a detailed schedule of the pre-courses, please click here. You can attend the pre-courses online.

http://gsc2022.org/index.php/scientific-program/precourses
Interested in learning more about the scientific program? Download the program here.
https://gsc2022.org/index.php/scientific-program/at-a-glance
For more information about GSC 2022, visit the official congress website.
Registration:
If you haven't yet registered, make sure to do so soon. For details on pricing information, schedule, and registration, click HERE.
http://gsc2022.org/index.php/registration-main/registration

Look forward to seeing you online!