Prof. Mirco Herbort, a talented sports medicine specialist, is to visit Nanchang Hongdu Hospital of TCM from April 13th to April 17th. Prof. Herbort has performed surgery for many political dignities and famous people. He has been performed surgery on Lucas Hernandez, who plays soccer for FC Bayern Munich and also for many Olympic athletes. And he performs around 1,600 surgeries a year.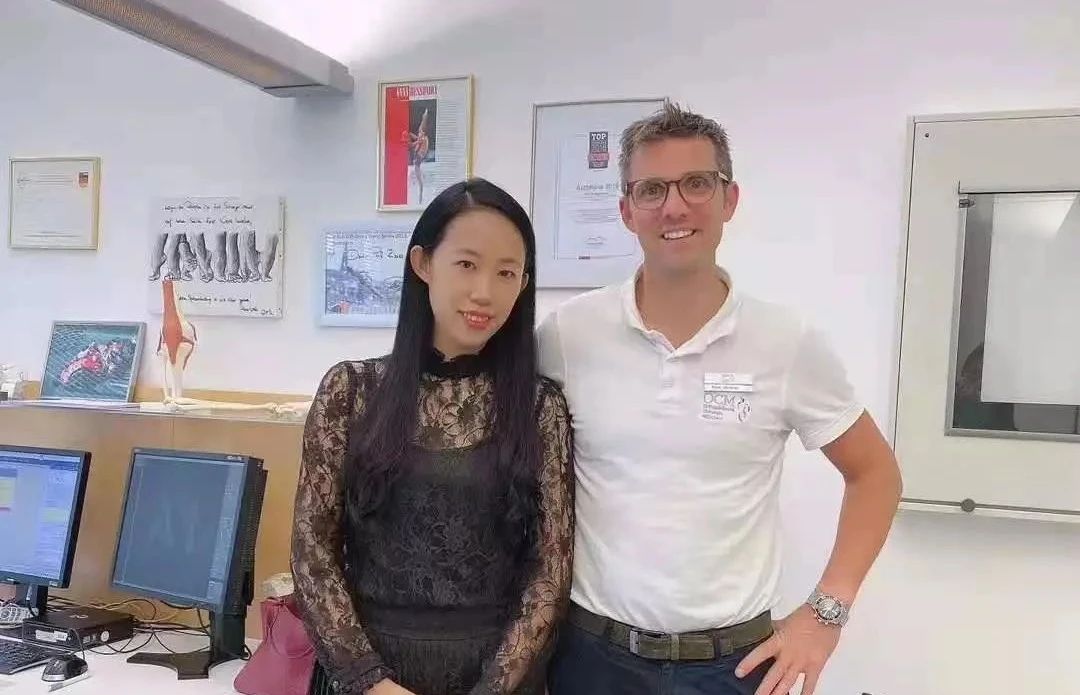 Photograph taken with Prof. Herbort when Gloryren Team visited OCM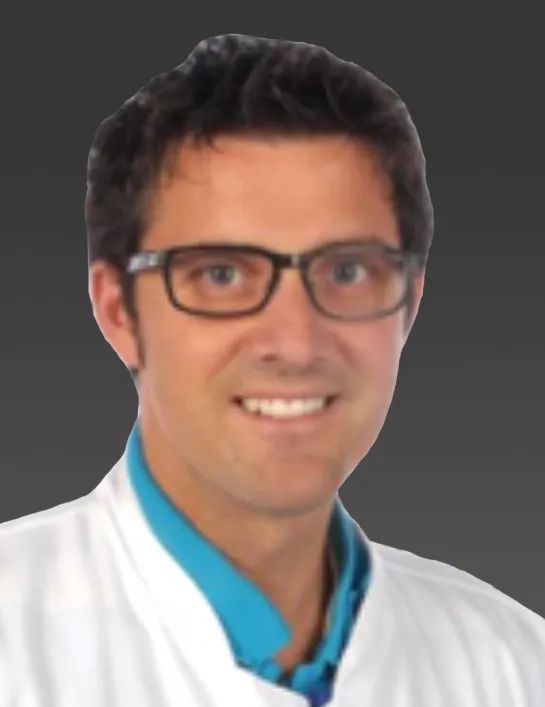 OCM Clinic, Munich, Germany
Consultant Doctor (Knee Surgery and Sports Medicine)
Prof. Dr. med. Mirco Herbort
Work Experience:
l Since 01.2019: Consultant Doctor (Knee Surgery and Sports Medicine)
at OCM Clinic, Munich, Germany
l 01/2007-06/2010: Leading doctor of the knee surgery, Arthroscopy and Sports Trauma Department Department of Trauma,Hand and Reconstructive Surgery, University Hospital of the Westfaelian Wilhelms-University of Muenster
l 02/2006-04/2006: Department of Orthopaedic Surgery, Royal Brisbane and Women Hospital, Brisbane, Australia
l 4/10.2005-02/2006: Department of Internal medicine, Eerste River Hospital, Capetown, South Africa
l 5/09/2004: Princess Margaret Hospital, Morant Bay, Jamaica, Department of surgery
Membership:
l 2016-2018: ESSKA (European Society of Sports Traumatology Knee Surgery and Arthroscopy)
l DKG (German knee society) (Member of the Ligament expert group)
l Leader of the Ligament Expert Knee Committee of the AGA.
l Member of the ACL Study group
Awards:
l 2018: ESSKA Award for Best Paper in Ligament and Biomechanics (Smith & Nephew)
l 2016: ESSKA Award for Best Paper in Ligament and Biomechanics (Smith & Nephew)
l 2013: Prize, Best Research Paper Award AGA Congress
l 2013: Young Investigator Award at GOTS Place 3, GOTS Congress in Mannheim, Germany
l 2012: Research grant, Researchday AGA Congress 2nd place
l 2011: Research grant, 178th Annual Meeting of the Surgeons of Lower Rhine Westphalia 2011, Bochum, 1st place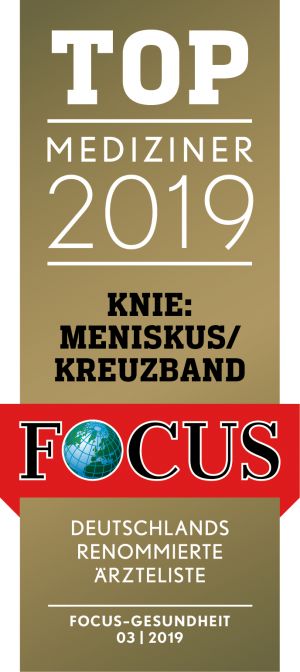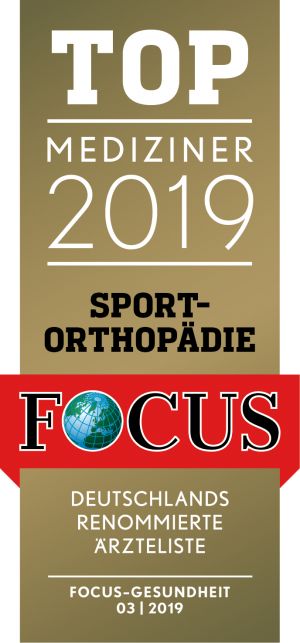 Prof.Herbort also won the Top Specialist on Knee 2019 and Top Specialist on Sports Medicine 2019 of the FOCUS Magazine
OCM (Orthopädische Chirurgie München)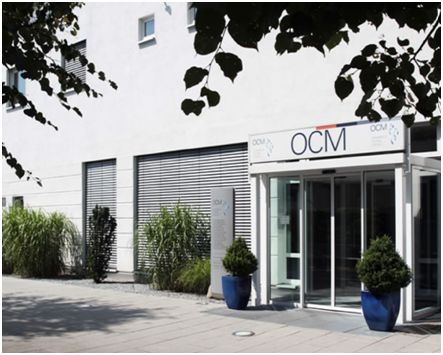 OCM (Orthopädische Chirurgie München) was founded in 2003 by the merger of two orthopedic practices from the south of Munich led by SSS(Sana Kliniken Solin Sendling). It offers the patients both comprehensive diagnostics and operational competence in the context of care for problems with the musculoskeletal system, making it one of the largest leading medical centers of its kind in Bavaria even the whole Germany. As specialists, its team consisting of 15 high-level orthopedic experts, 16 assistant doctors and specialized doctors as well as 50 medical assistants covers the entire spectrum of orthopedic surgery, including Sports Medicine, Rheumatology, Special Trauma Surgery and so on.
Clinical Focus:
1. Hand Surgery, Foot and Ankle Surgery, Elbow Surgery;
2. Arthritis of the thumb saddle joint;
3. Acute and chronic injuries of the carpal bone;
4. Implantation of hand and elbow joint prosthesis;
5. Arthroscopic surgery of hand and elbow;
6. Rheumatology of elbow, hand and foot;
7. Correction of hand and forearm deformities.
As internationally recognized knee surgery-focusing medical experts work at OCM, numerous top athletes including Olympic champions, European and international champions have entrusted themselves to OCM doctors over the past 15 years.
OCM is famous for Arthroscopy and this intervention has the advantages like smaller cut and faster recovery time.
OCM has most up-to-date equipment and technique and it has an invention of hip replacement approach called OCM Approach. Through constant commitment to science and research, OCM has outstanding expertise and can always offer patients the latest available medical equipment and treatment methods. It is also awarded as Endoprosthetics center of maximal care and Quality Austria
Schedule in April from 2020/4/13 to 2020/4/17
April 13th
【Nanchang Hongdu Hospital of TCM】
Welcome Ceremony
Opening Ceremony for【Sino - German Communication Center for Sports Medicine】
Get to know about the department and visit operating rooms
Have Outpatient
April 14th
【Nanchang Hongdu Hospital of TCM】
Make the rounds of the wards
Give Surgical guidance
Have Outpatient
Key difficult case discussion
April 15th
【Nanchang Hongdu Hospital of TCM】
Give Surgical guidance
Give a lecture at 【Sino-German Knee Public Class】
April 16th
【Nanchang Hongdu Hospital of TCM】
Give Surgical guidance
Have Outpatient
Department training and management
If you want to make an appointment with Prof. Dr. med. Mirco Herbort (limited capacitiesquotas), please contact with Dr. Hou at: 17707008356
Nanchang Hongdu Hospital of TCM
The Tenth Department of Bone Injury
(Arthroscopy Surgery and Minimally Invasive Spine Surgery Unit)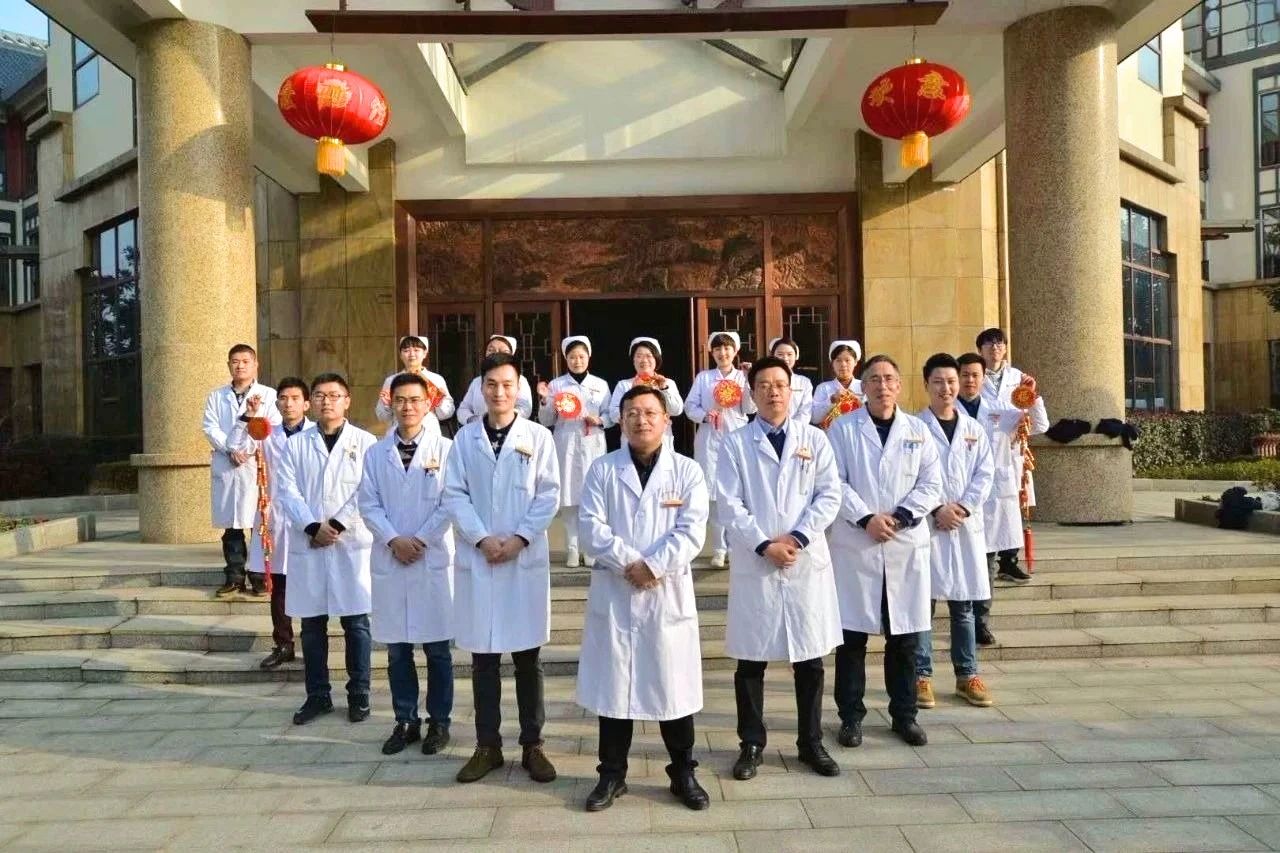 The Tenth Department of Bone Injury is one that adopts minimally invasive technology combined with precision medicine for the treatment mainly about joint and spinal disease. Absorbed with the orthopedic essence from China, the department employs both manipulative therapy and modern medical resource, and pays equal attention to both internal medicine and surgery. Its unique feature is the combination of traditional Chinese medicine and western medicine, and it has abundant experience on spinal surgery, joint surgery and sports medicine, consequently, the characteristic minimally invasive technology gradually developed. The department pays great attention to scientific researching and teaching. In recent years, it has taken responsibility for several research projects in the provinces and published over 50 theses including EI and SCI papers. With its initially advanced technology, the department fills the blank of technology in the province and reaches the leading domestic level.
The team of Sports Medicine has advantage in the prevention of sports injury and minimally invasive surgery, for instance, knee ligament injury, meniscus injury, cartilage injury and Arthroscopic surgery of patellofemoral joint disorder and patellar dislocation. Under the arthroscope, proceeding the knee protection of cleaning, double-plane high tibial osteotomy (HTO) and unicompartmental knee arthroplasty (UKA). Towards knee joint osteoarthritis, the department is guided by the

The belief of knee protecting and persist to step-care. It is also good at standardized treatment of omalgia disease such as frozen shoulder and rotator cuff injury, bankart, dislocation through arthroscope; and hip joint such as femoroacetabular impingement and Hip labral tear through arthroscope; and diagnosis of ankle sports injury as well as minimally invasive surgery through arthroscope; and minimally invasive surgery of triangular fibrocartilage complex (TFCC) as well as surgery of elbow joint through arthroscope.