October 14th, 2019

In autumn weather, coolness was slightly swaying in the breeze and rays of sunshine were sprinkling on the land. The glory of Vienna radiates under such bright sun.
After taking a 11-hour flight, nearly 10,000km far from China, we finally arrived in Vienna, Austria. Our best friends from German specially drove a car to pick us up in Vienna.
We received a message to meet with the boss of OCM, Director of DKG, in Berlin when the plane landed. What a delightful matter it was! I love Germany, which is a lucky country in my life.
October 15th, 2019
In this morning, we arrived at Vienna General Hospital (AKH), which was founded in 1693 with a history of 326 years. Sigmund Freud, the renowned psychologist and the founder of the School of Psychoanalysis, served as a doctor at the Neurology department there.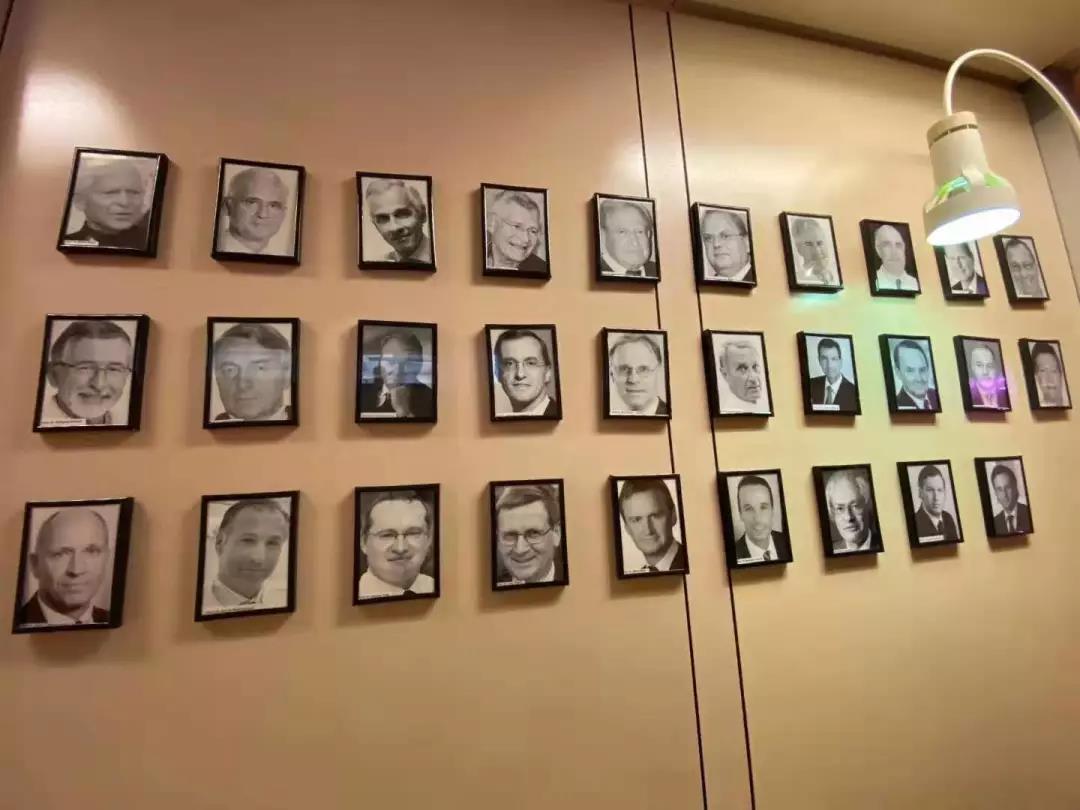 Vienna General Hospital (AKH)
Vienna General Hospital,AKHfor short, also called Affiliated Hospital of Medical University of Vienna, is the largest and the most well-equipped general medical system, ranking at the list of the largest hospitals in the world.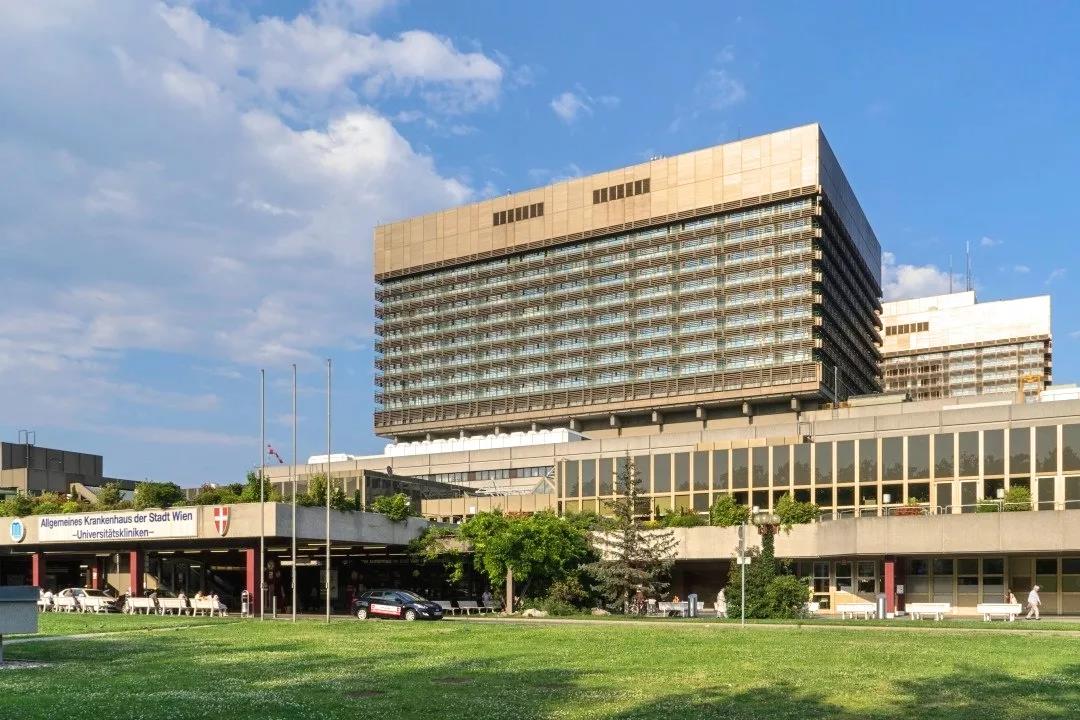 The hospital has 2,200 beds, 54 OR and its average length of hospitalization is 5.6 days. The total number of employee reaches up to 9,000 people, including 1,500 doctors, 4,500 nurses, serving 1.3 million annual outpatients, 98,000 inpatients and 48,000 surgeries. The organ transplantation operation of this hospital covers heart, lung, bone marrow, liver, kidney and pancrea, which also have up to more than 1,400 cases. Furthermore, the hospital also undertakes the clinical education for over 10,000 medical students.
Today we offered a special invitation to the Director of Orthopedic Department of Vienna General Hospital, inviting him to participate in the 3rd Sino-Euro International Orthopedic Summit 2020 (Surgery Live Broadcast) (2020SEOS) .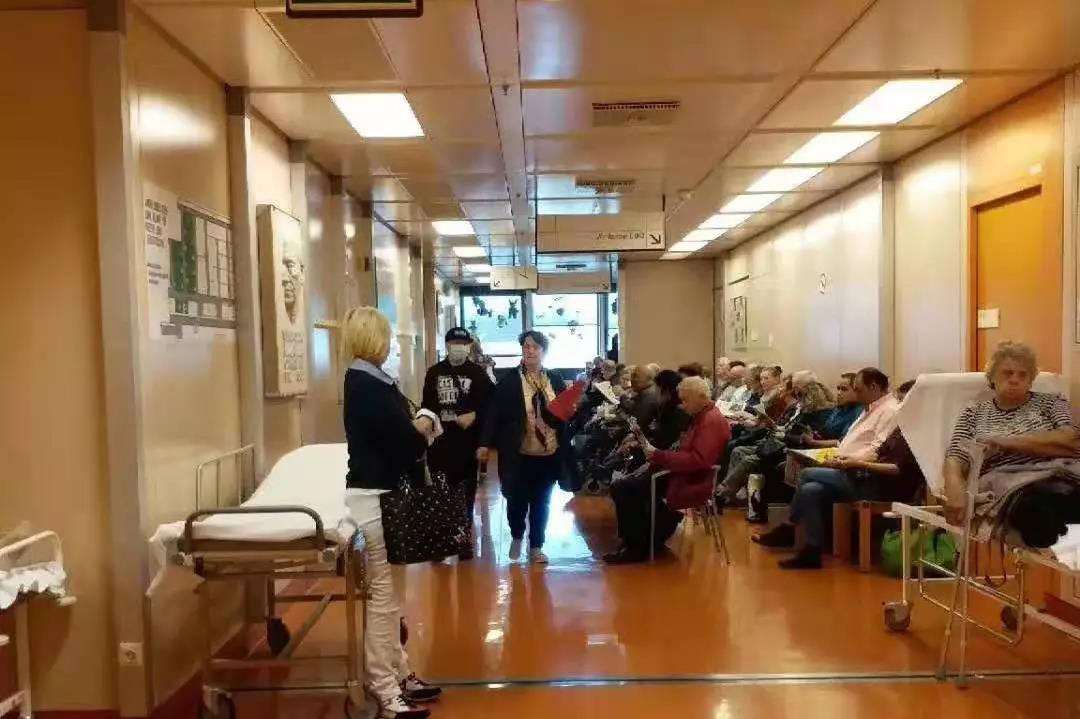 The Traumatology Department receives many patients who come for its fame.
In the afternoon, we traveled from Vienna to Salzburg. During the lunch time, we parked our car at the parking lot without closing the car doors and then had a meal. All of our stuff was intact when we finished the lunch and came back, which mirrored a good security governance in Austria and Germany. In Europe, especially in the German-speaking area, public security is really reassuring.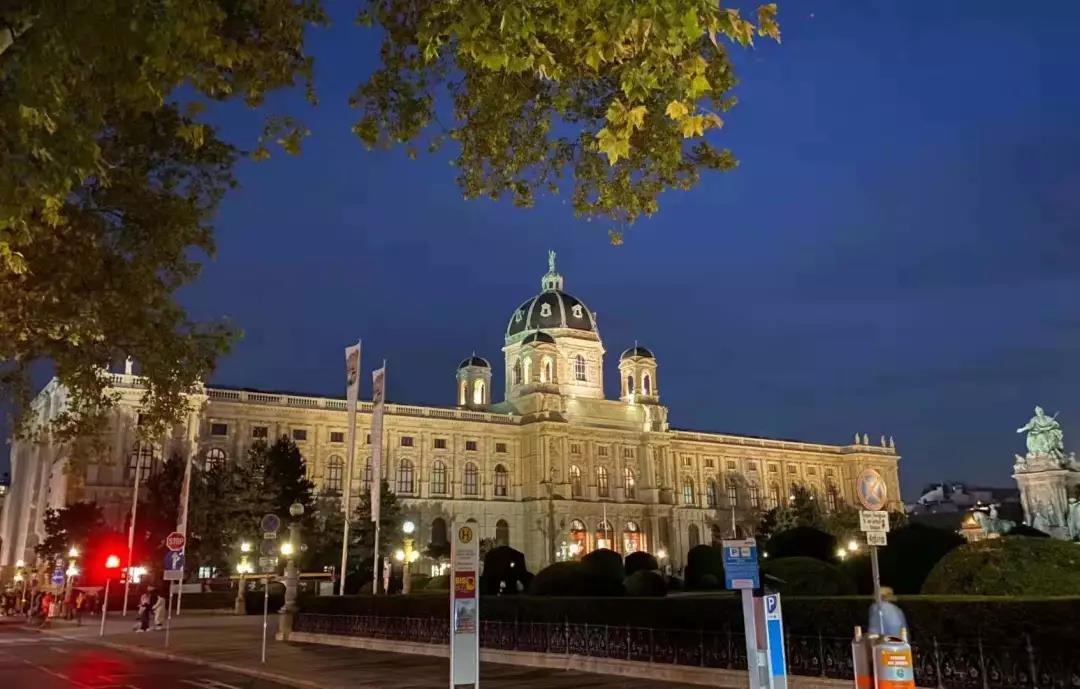 The sun radiates its heat and full blooms here and there. We drove directly to Salzburg, a city in the middle Austria and made preparation for the visit to Landeskrankenhaus Salzburg in the next morning.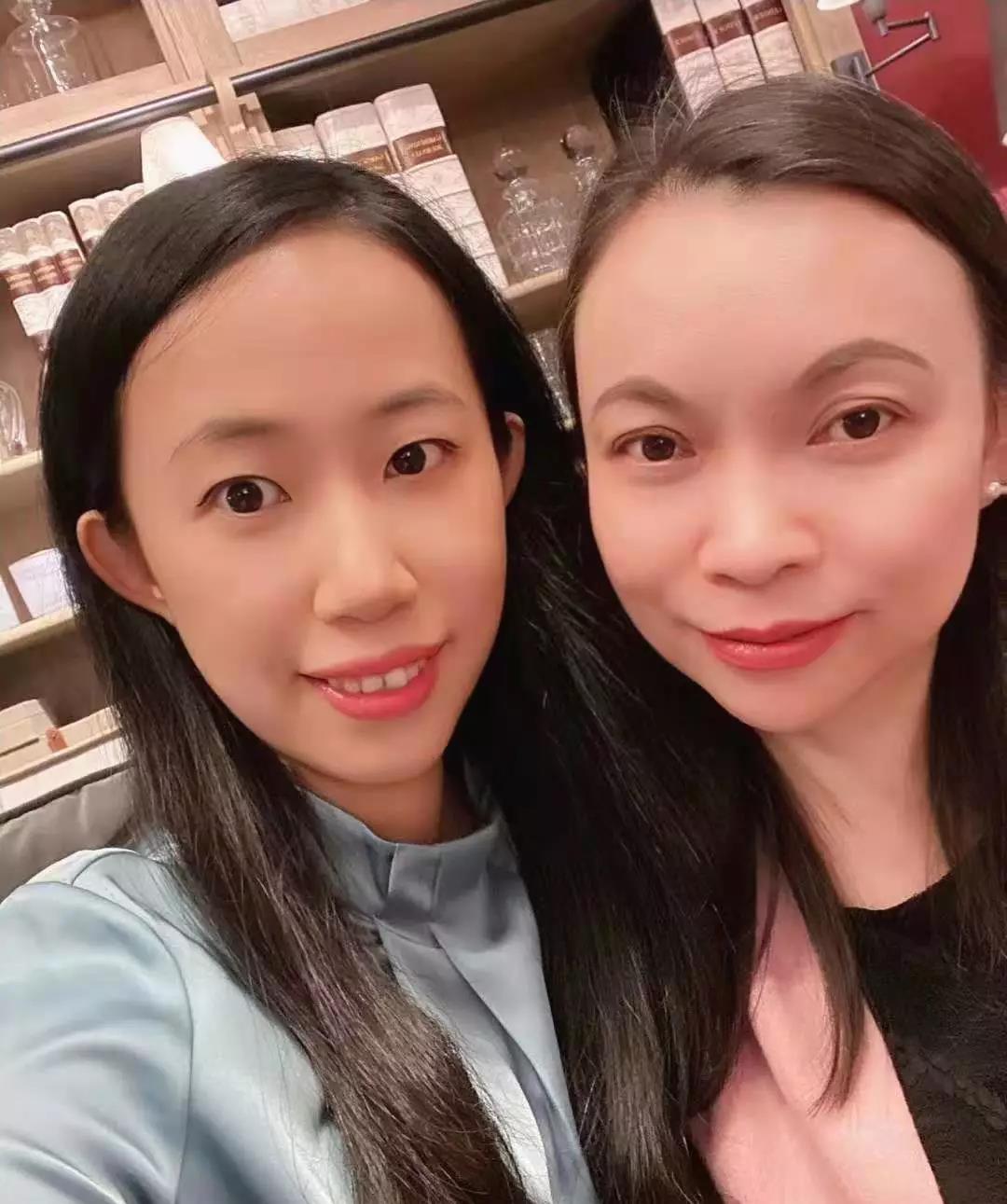 October 16th, 2019
At nine of this morning, we visited Landeskrankenhaus Salzburg, which has a history of over 300 years, met with the Medical Director of the hospital. He took his post on April, 2018 and also works as a neurosurgeon.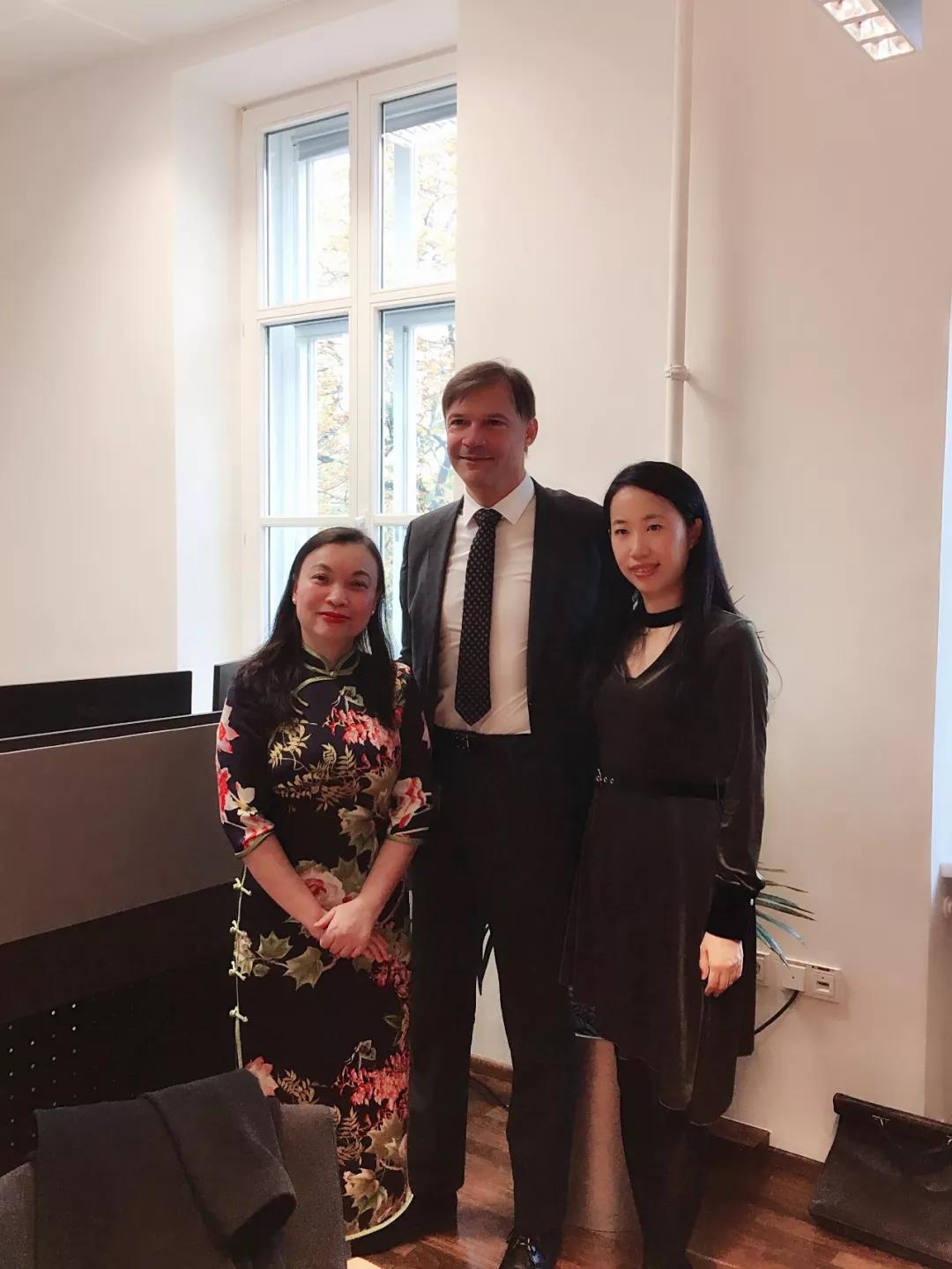 We invited him to attend the 3rd Sino-Euro Hospital Management Forum of 2020 SEOS held in Suzhou City, China. The Medical Director showed his great interest to the Forum in Suzhou and he was also looking forward to the visit from Chinese hospital Directors and famous orthopedic experts in Landeskrankenhaus Salzburg in next October.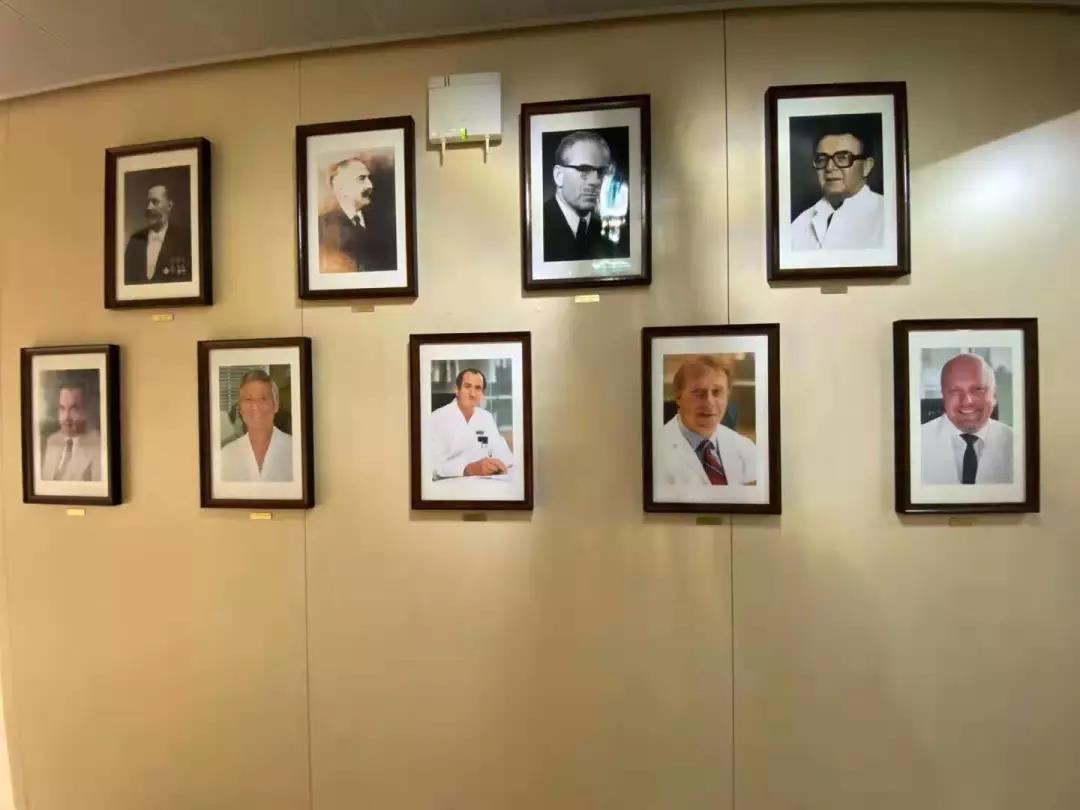 Brief Introduction of Landeskrankenhaus Salzburg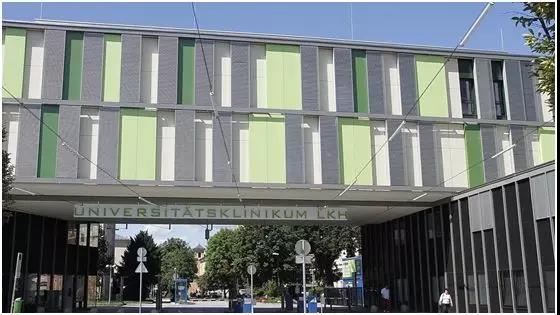 Founded in 1704, formerly known as St Johanns Spital, Landeskrankenhaus Salzburg has a history of 315 years. After merging with Christian Doppler Clinic Salzburg and State Hospital St. Veit in 2003, the hospital developed into an affiliated hospital of Paracelsus Medical University. The hospital integrates teaching, science and research, and medical treatment as a whole to cultivate and train medical staff through science and research as well as teaching activities with Paracelsus Medical University so as to master the most advanced treatment approaches and ensure the speciality education at highest-level for clinical staff. The hospital adheres to the 4 principles of Patient First, Close Cooperation, Self Encouragement and Never Stop.
The hospital facilitates 1,167 beds and hires 3,471 employees. There are about 48,000 inpatients and more of outpatients in 19 departments and 7 research institutes each year.
Our visit in Austria finally came to a perfect end. We enjoyed melodic music and drove across 200 km from Austria to Munich. I love the City of Munich from the depth of my heart and it is one of my favourite cities in the world. I can enjoy celebrity-like reception for my each visit to Munich as important friends in my life are there. The next two and a half days were full scheduled. We believed that the legend from Guangzhou to Munich could be continued.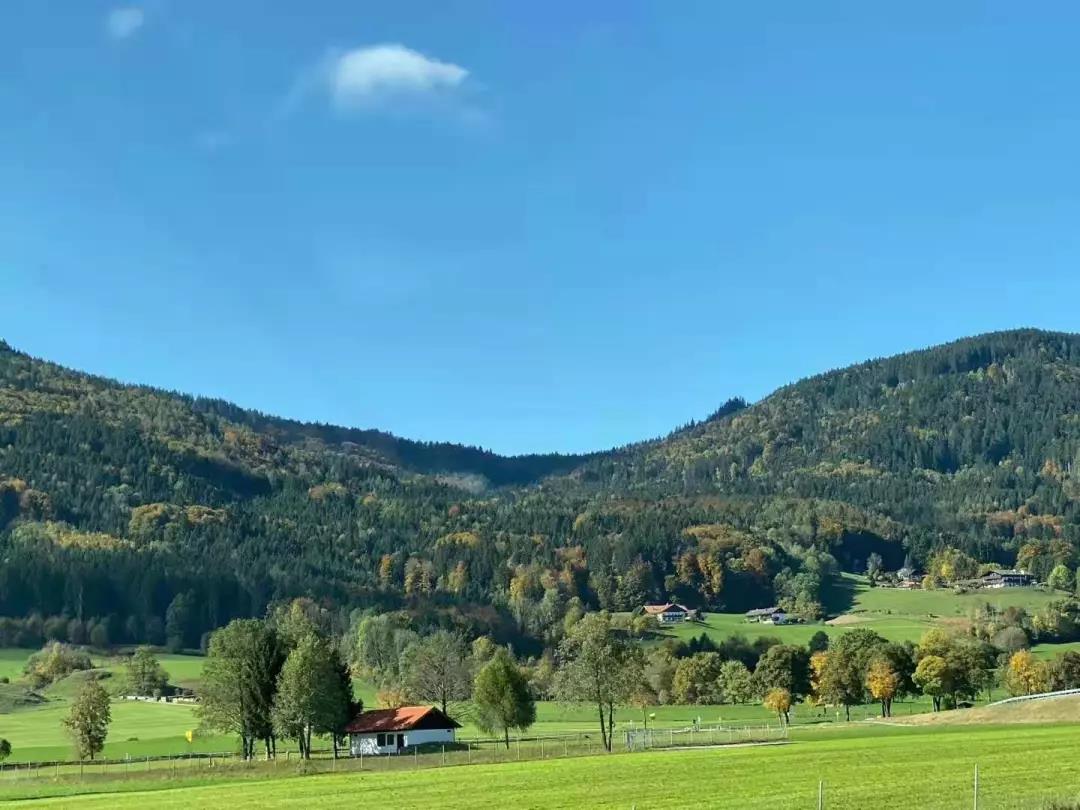 This afternoon, we went back to Schön Klinik München Harlaching and met with Prof. Haasters, Director of Joint Surgery Department to discuss the arrangement of 2020. Prof.Haasters, a 41 years old talented shoulder joint expert in Germany, attained habilitation and associate professor title at his 37.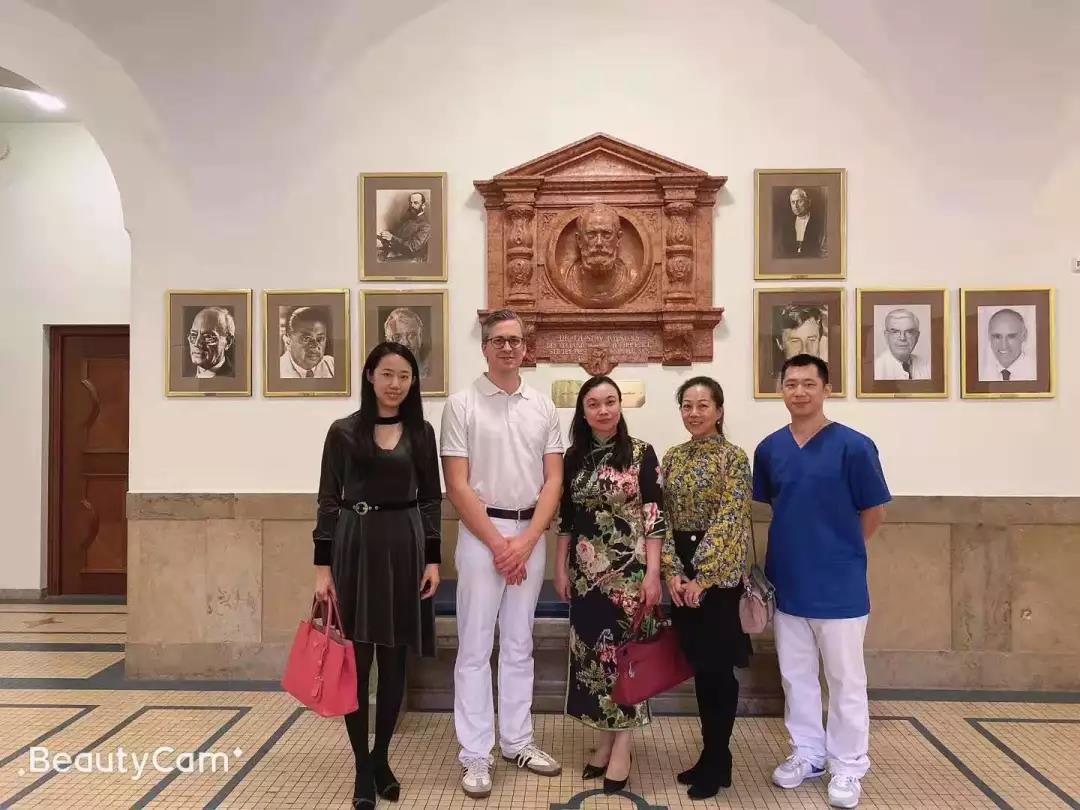 At the end of meeting, we met director Ma from joint surgery department of Jiangmen Central Hospital. He said he had learned a lot here.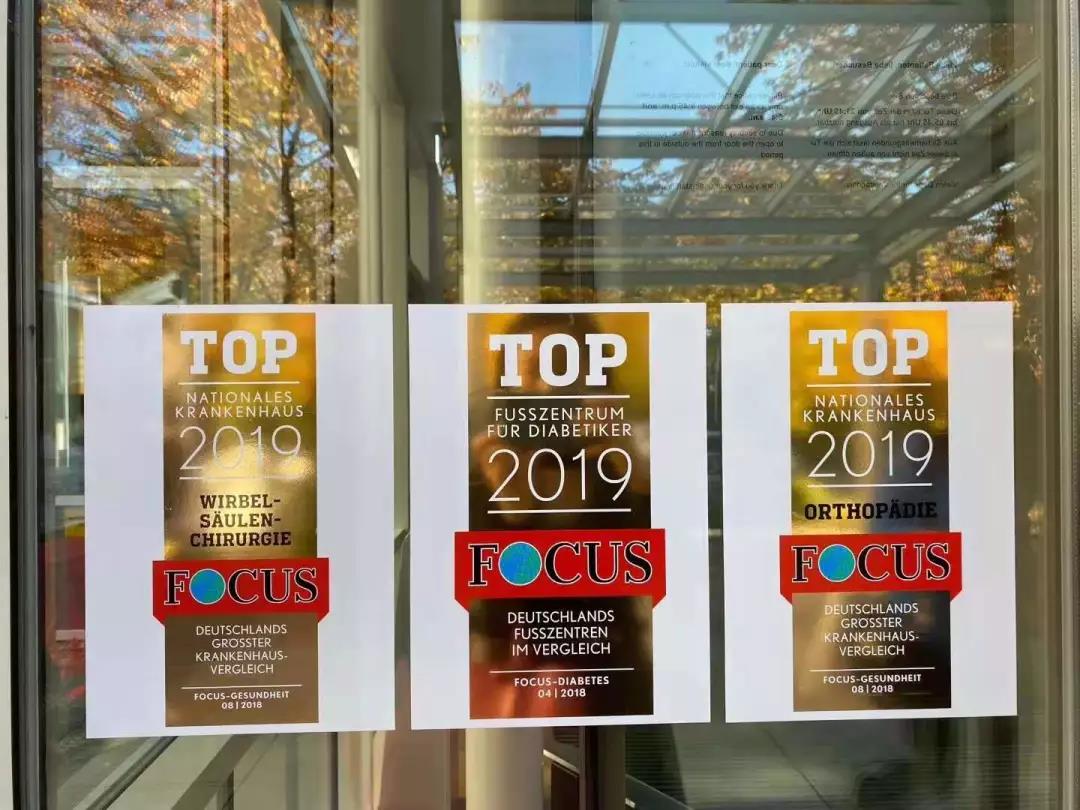 The water of Isar River runs smoothly and peacefully. I love Munich so much. I would have 4 meetings at Ludwig-Maximilians University Hospital of Munich next morning.
October 17th, 2019
The Munich showed its beauty in autumn. We drove to Ludwig-Maximilians University Hospital of Munich in Großhadern, Munich, Germany along the tracks of maple leaves. The hospital was so larger that we lost our way. Fortunately, the general secretary of the hospital came to meet us at the gate.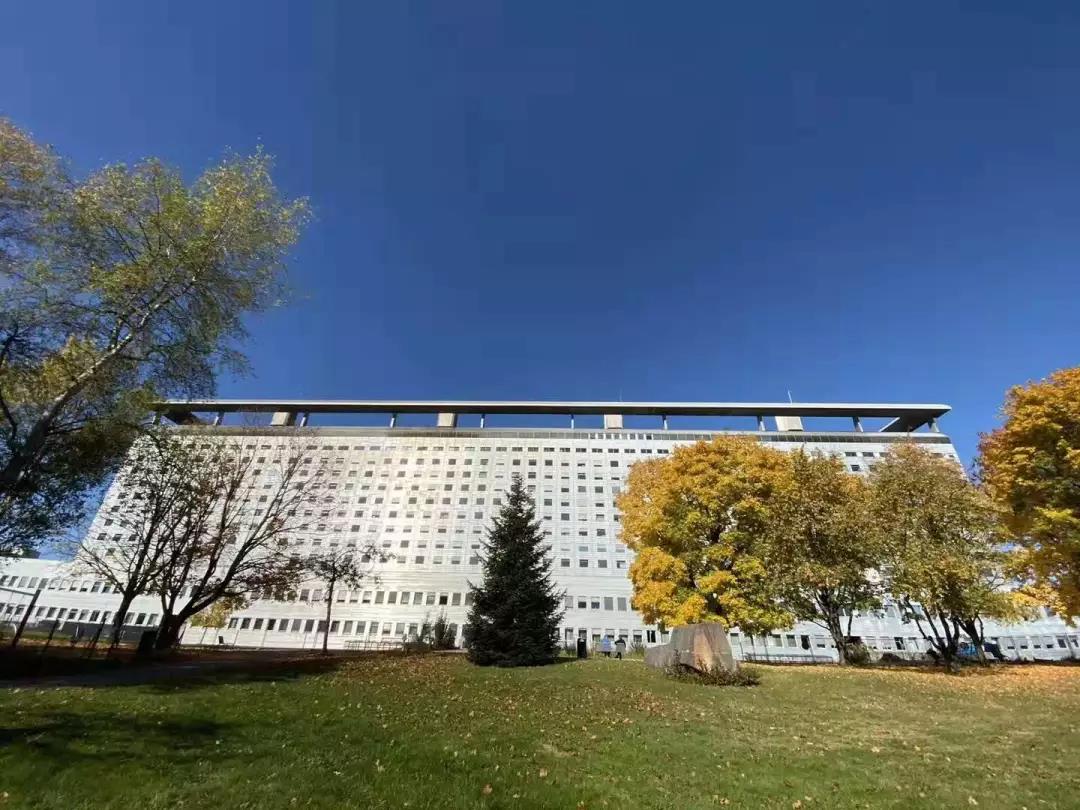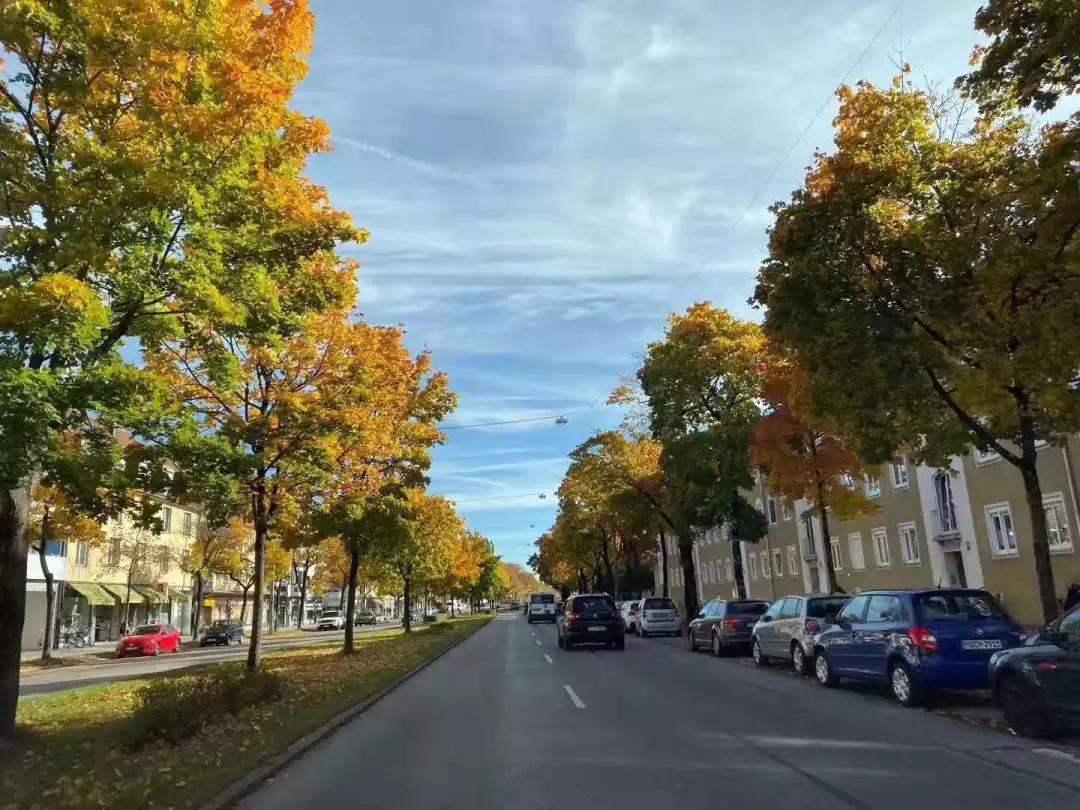 At 10:00 a.m. we visited the Comprehensive Cancer Center (CCC) of Ludwig-Maximilians University Hospital of Munich and held a meeting with Oncology Department and Osteooncology Department.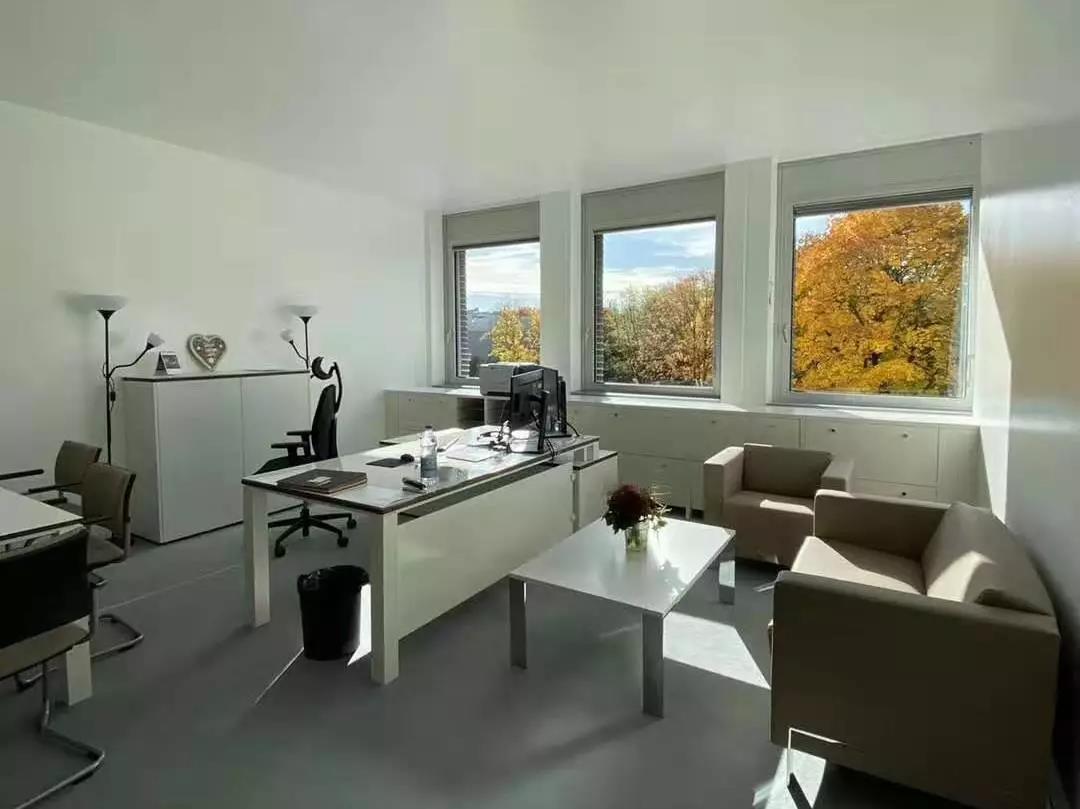 The Director's Office of Oncology Center was as beautiful as an oil painting of autumn.
Comprehensive Cancer Center of Ludwig-Maximilians University Hospital of Munich

Munich Comprehensive Cancer Center is a center for cancer treatment, research and teaching, composed of two universities in Munich, namely Technische Universität München and Ludwig-Maximilians-Universität München, and Munich oncology center. Founded in 2013, it is a Cancer Center certified by the DEUTSCHEN KREBSGESELLSCHAFT (DKG), aiming to provide internationally leading treatment for cancer patients. At present, there are 3,500 beds in the center and 150,000 cancer patients have been treated here. In 2014, the center was rated as the best cancer treatment center by the the German Cancer Aid Foundation, and has achieved a high cure rate of treatment: 83% for tumor; 85% for lung cancer and 95% for breast cancer.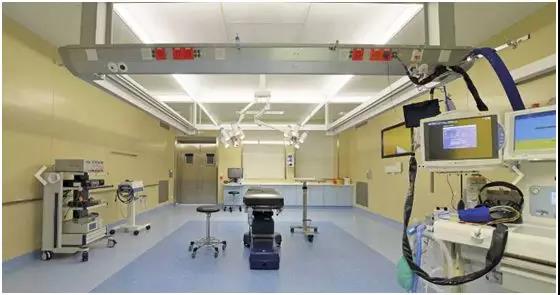 In the afternoon, we met with the general Director of the hospital, who has managed the hospital successfully for ten years. We held an hour meeting in the his office and hr agreed to cooperate with us. He also promised to attend the 2020SEOS Sino-Euro Hospital Management Forum in Suzhou next year and give a 30-minute speech on the theme of How to Manage the Third Largest Hospital in Europe.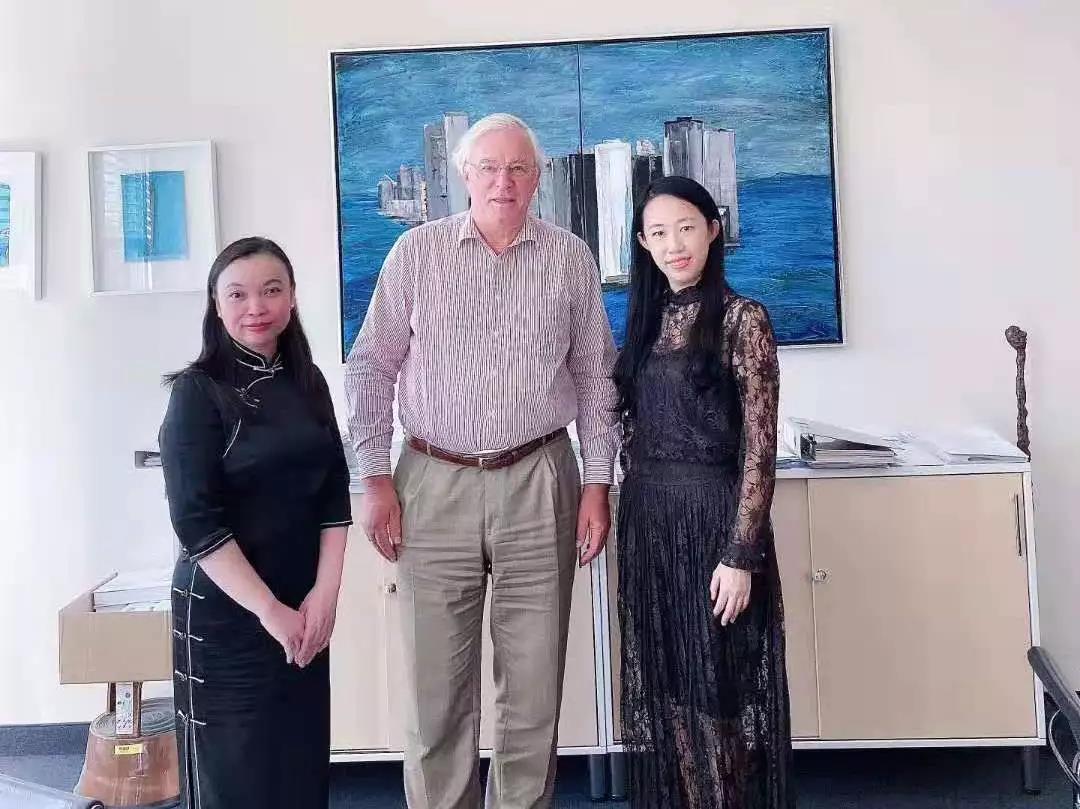 At five this afternoon, we arrived at Ludwig-Maximilians University Hospital of Munich in the center of Munich. This is the General Hospital of LMU, with a long history of 135 years.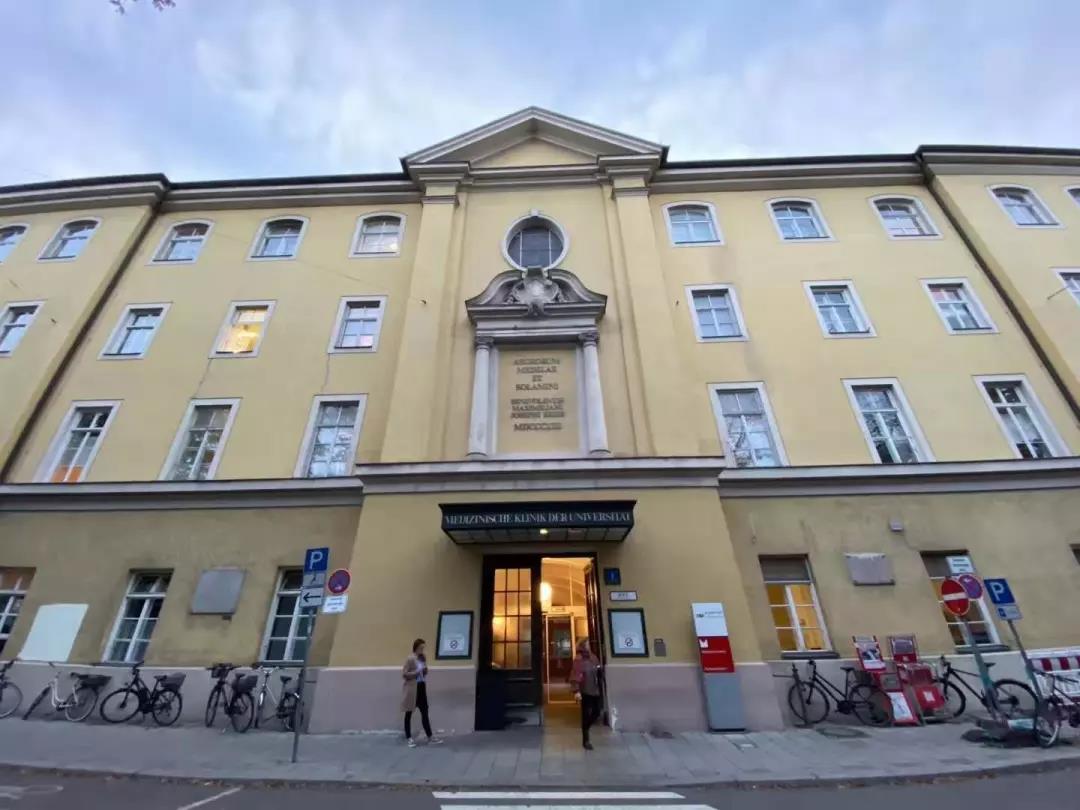 We met with the Director, who is a famous German trauma surgery expert, and many of the international famous experts who cooperated with us are his good friends.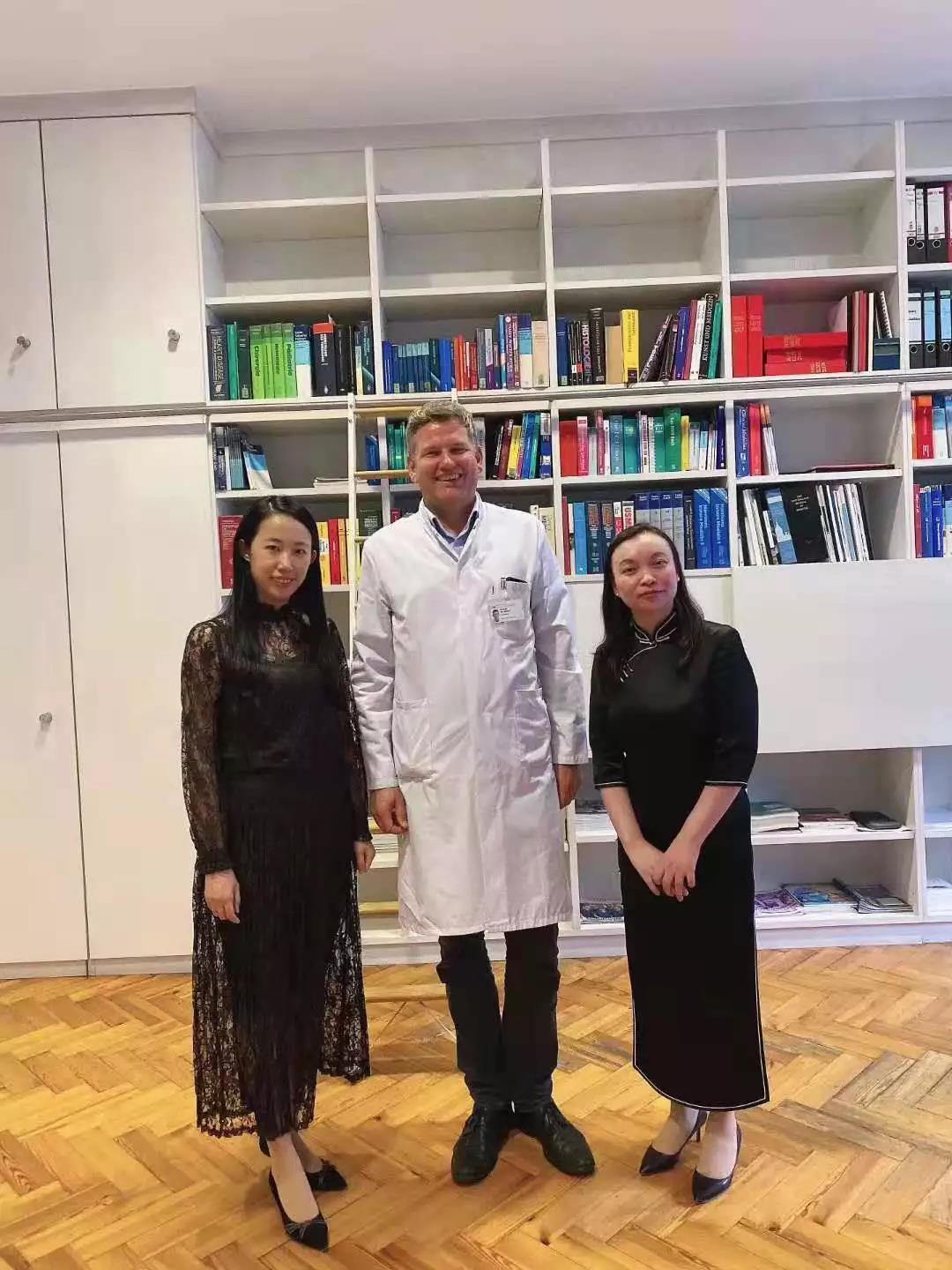 His office has 125 years of history. Despite of its old age, it's also full of modern art. The Director also showed us the oldest conference room of the hospital and explained the ancient history of medical development to us.

Next year, he will go to China to serve as a visiting professor in a large third grade and Class A hospital and attend the 2020SEOS Sino-Euro Hospital Management Forum in Suzhou city, China.
Today's all of the four meetings with the Ludwig-Maximilians University Hospital of Munich achieved great success. We will conduct an all-round cooperation with the hospital.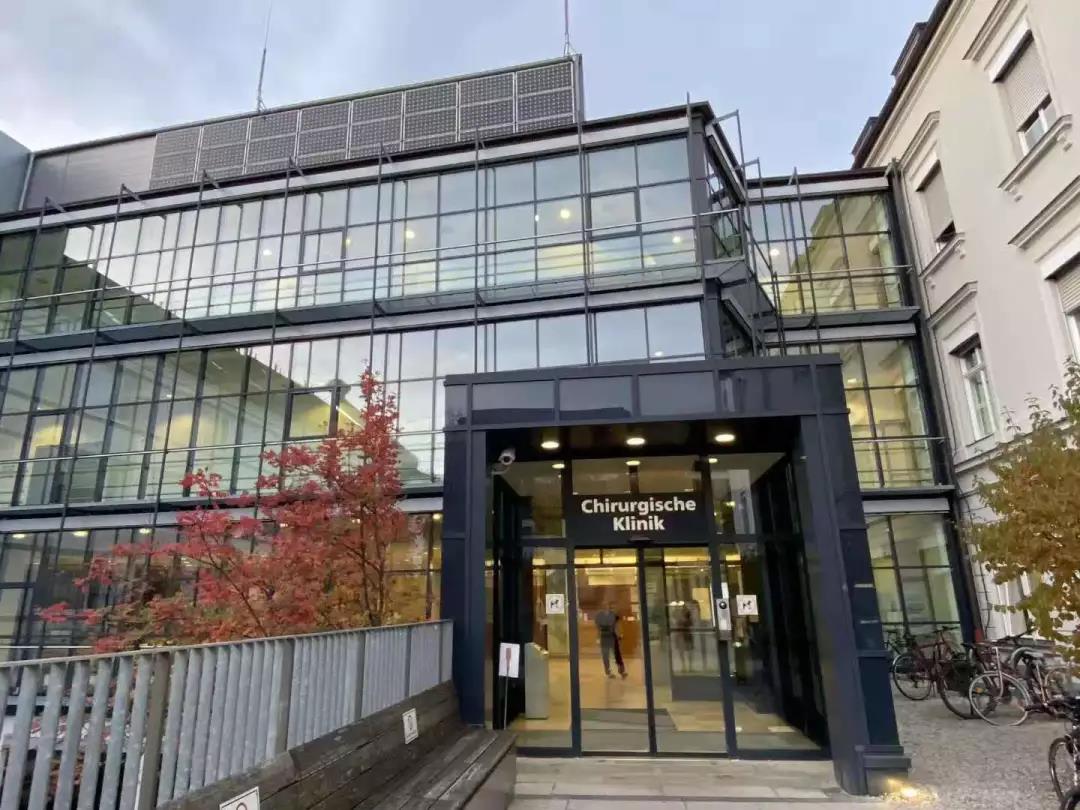 During this trip in Germany, we would have meetings with famous hospitals in Germany with the needs from many Chinese hospitals, preparing international strategic layout plans for domestic hospitals.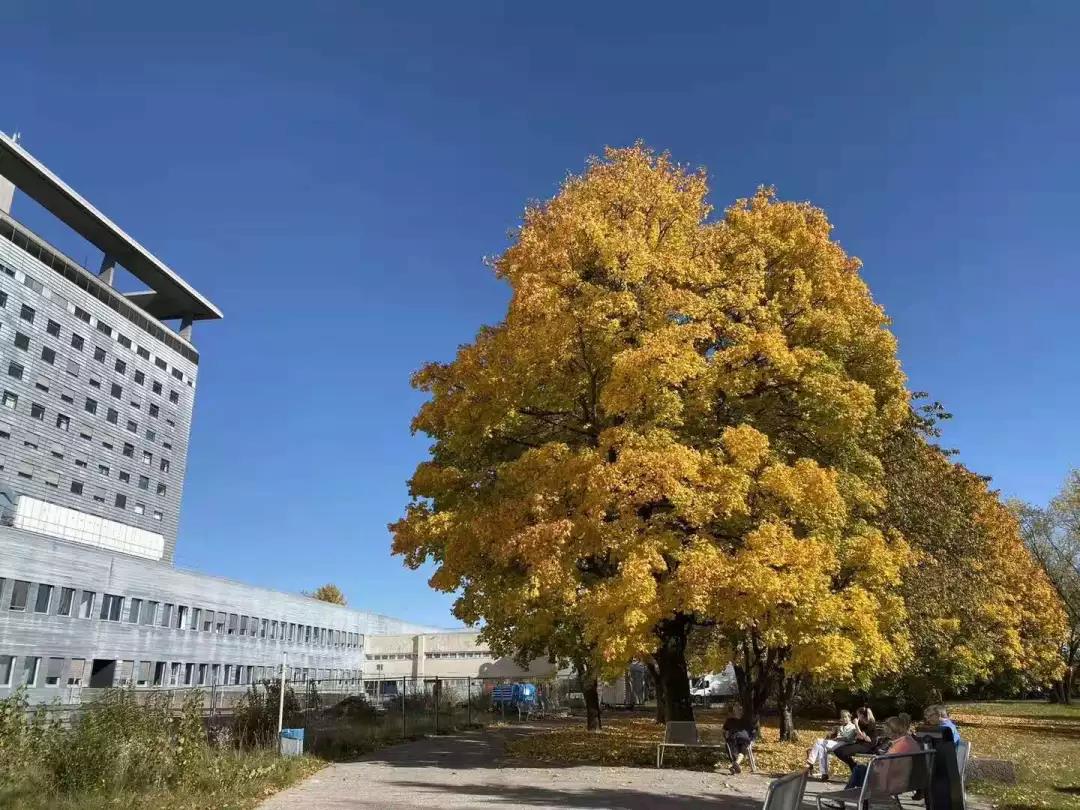 October 18th, 2019
At 9:00 this morning, we went back toSchön Klinik München Harlaching and met with the Director and CEO of the hospital respectively. We had just arrived upstairs when the Director met us. As soon as we met, the Director kindly gave us a cheek-kissing controversy.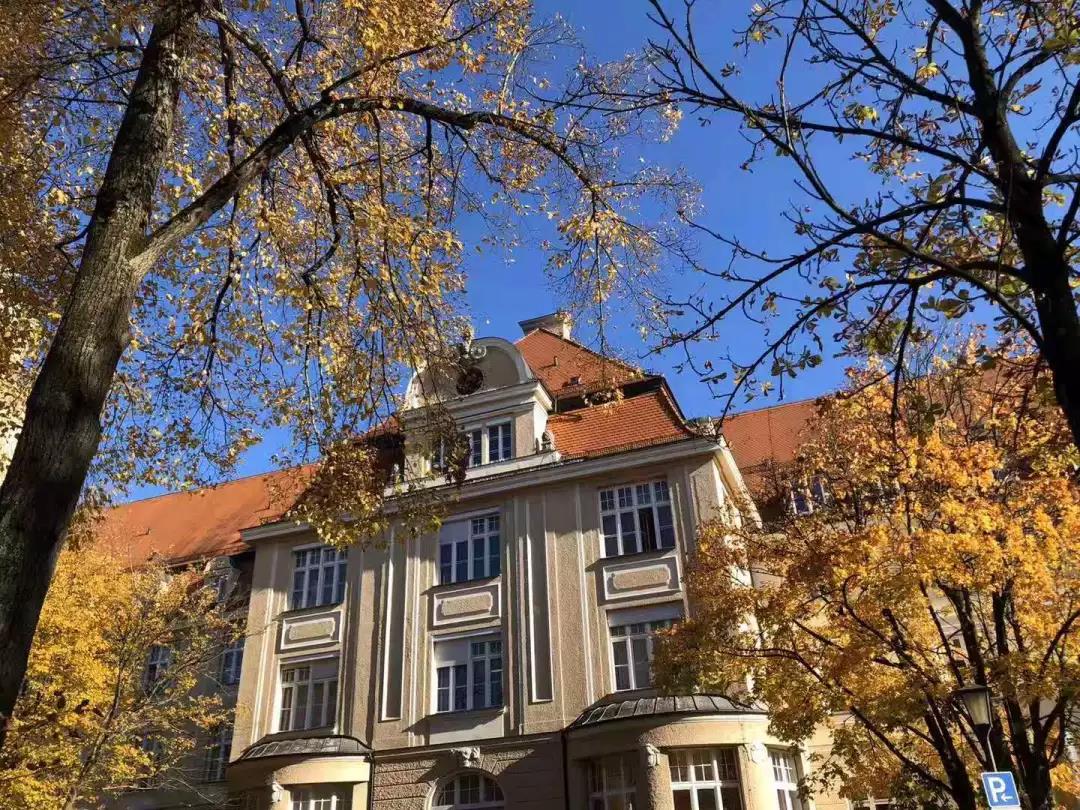 For the closed meeting with us this morning, the Director postponed the outpatient service for an hour. We discussed the work arrangement in 2020. The Director will come to Foshan Hospital of TCM for one week respectively in next February and September.
Later, we had another one-hour closed meeting with the CEO of Schön Klinik München Harlaching. In the future, Chinese doctors could take opportunity to study in the hospital. They would first be approved by Gloryen orthopaedic department and then they need to obtain the approvals of all department directors and the Director of the hospital, so finally they could study in Schön Klinik München Harlaching with the signature and consent of the CEO.
The CEO accepted our invitation to attend 2020SEOS Sino-Euro Hospital Management Forum on September 12th, 2020 in Suzhou city, China.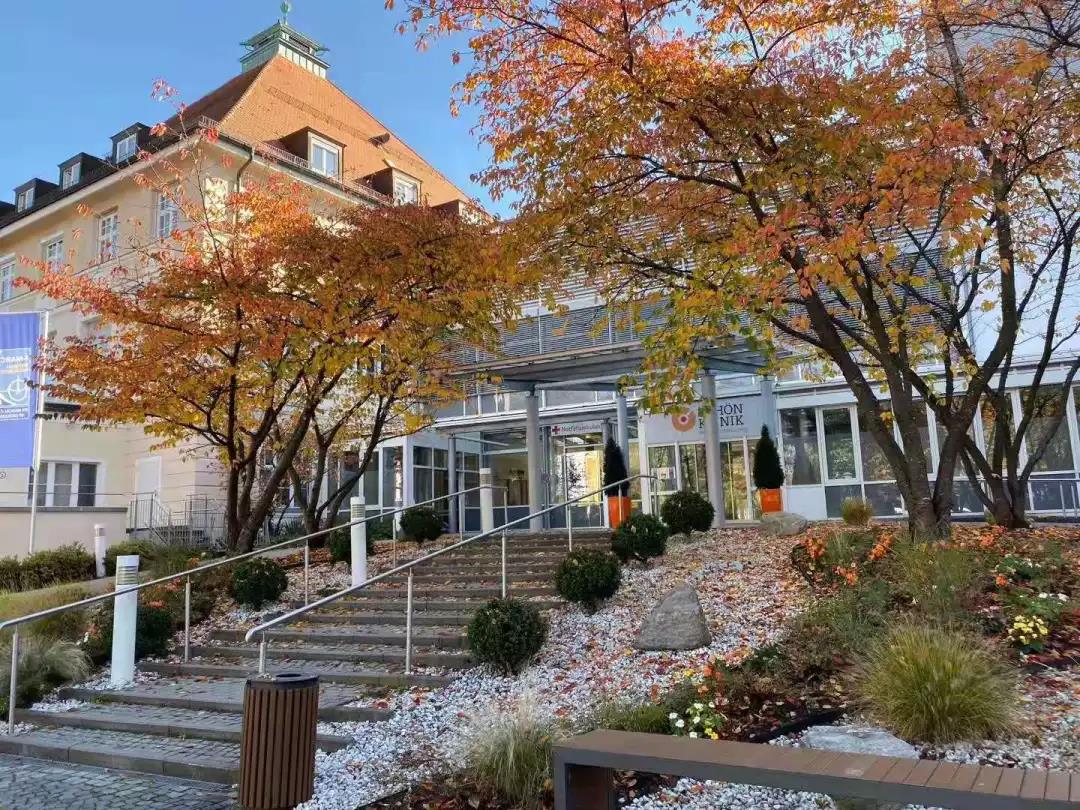 During the three-day stay in Munich, we visited Schön Klinik München Harlaching for two days and held five meetings. The official activities at Schön Klinik München Harlaching were successfully concluded.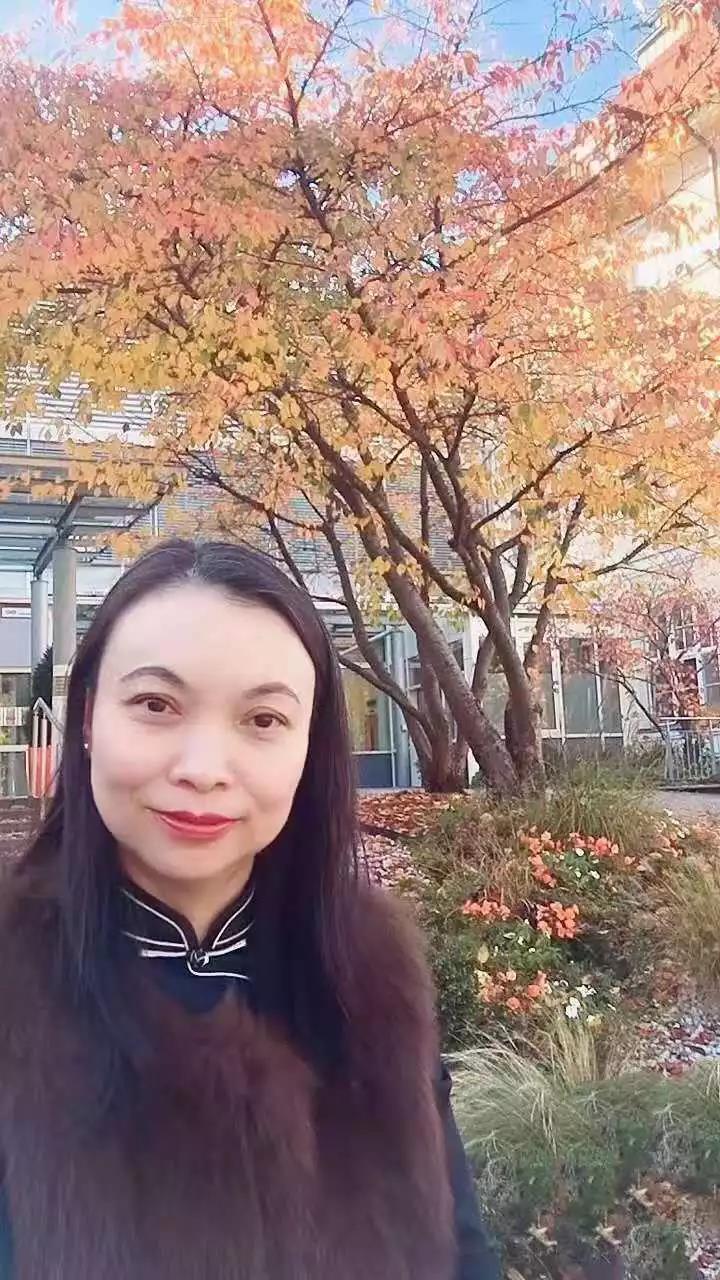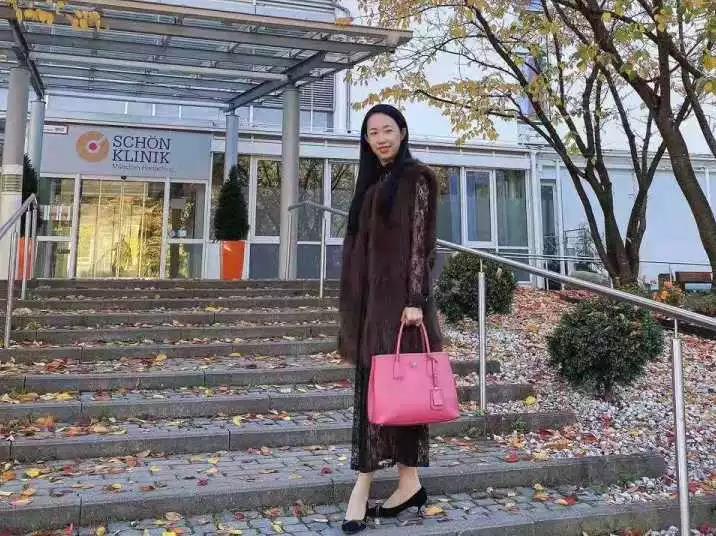 In the afternoon, we came to the legendary OCM in Munich and met with Prof. Herbert, a German expert in knee surgery and sports medicine. He is only 40 years old. As early as three years ago, he was granted the qualification of Professor of trauma and hand reconstruction surgery at Westfalian Wilhelms Hospital University Affiliated to Westfälische Wilhelms-Universität Münster in Germany.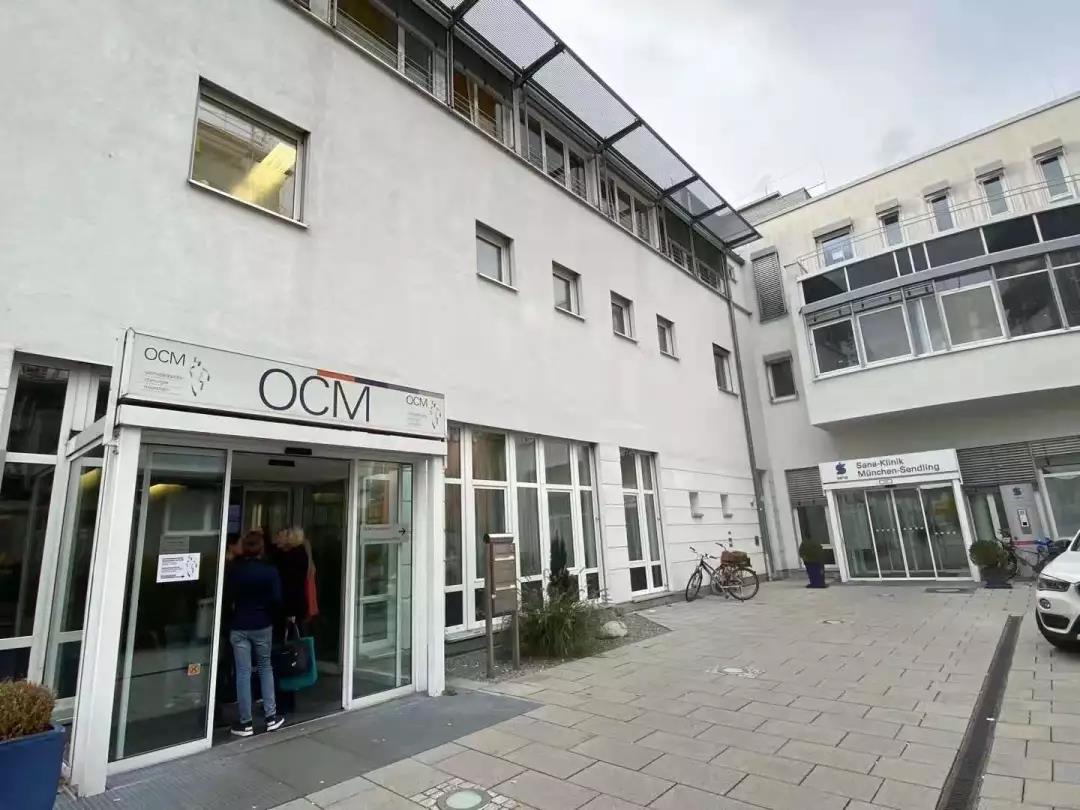 Prof. Herbert has operated on many famous politicians in Germany. This year he operated for Lucas, Bayern's most valuable football player as well as other many Olympic athletes. Statically, he has 1,600 surgeries a year.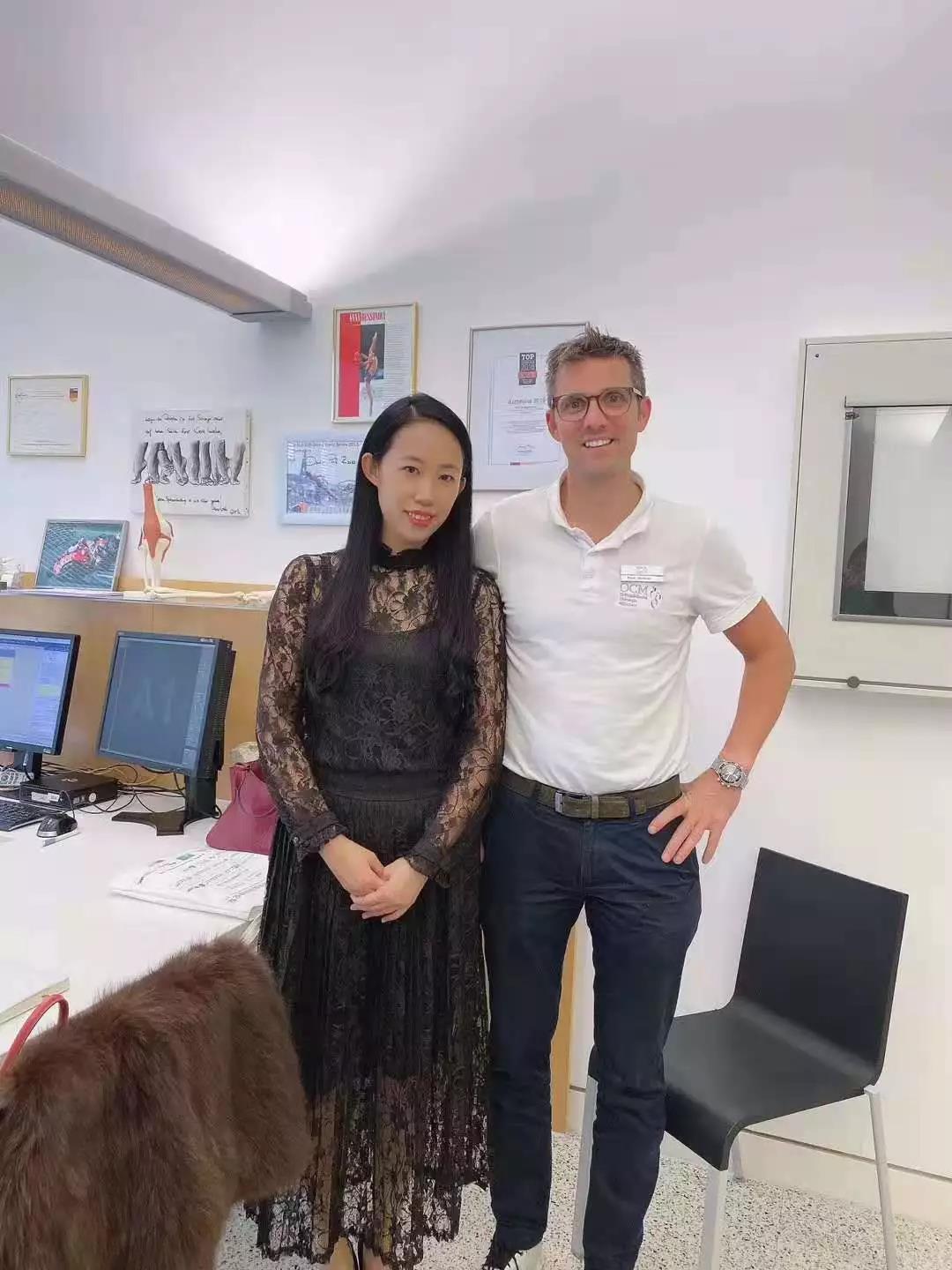 In addition to his outstanding achievements in medicine, he also showed his gentle manner in daily life. Today, I was an hour late because of my mistake, but Prof. Herbert still served us with his gentleness. Prof. herbort will come to Nanchang city as a visiting professor in next April.
Briefing of OCM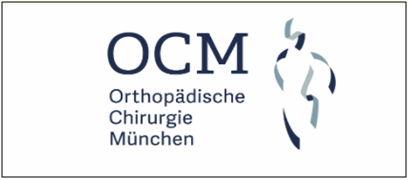 Founded in 2003, Orthopadischen Chirurgie Munchen stems from the mergence of two orthopedic treatment centers in the south of Munich under Sana Kliniken Solin Sendling. It is now one of the one of the largest and most modern orthopedic medical institutions in Germany and one of the leading treatment centers in the field of orthopedic surgery in Bavaria. The center combines the most advanced technology and comfortable hospital infrastructure to provide comprehensive treatment for patients. It mainly focuses on the field of joint and sports medicine.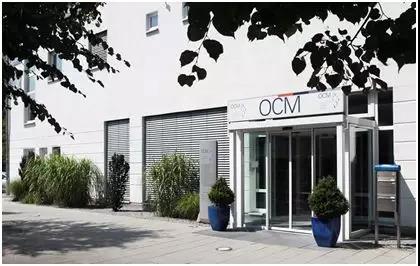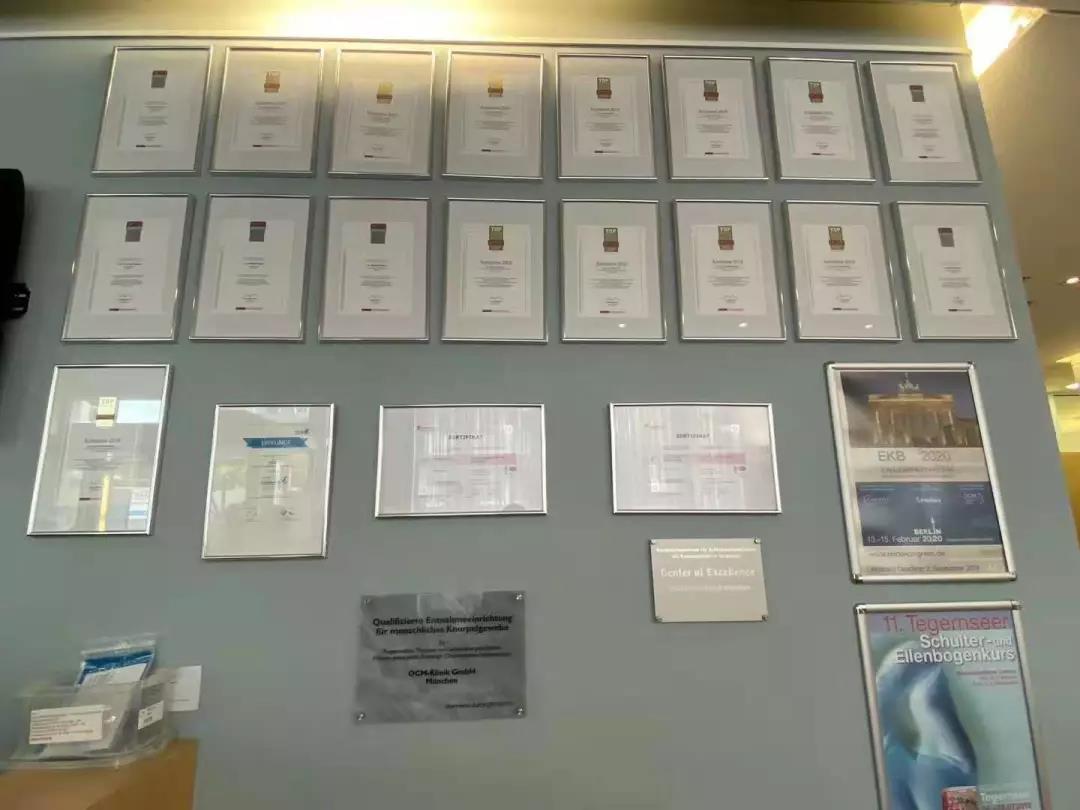 Orthopedic experts awarded FOCUS ranking at OCM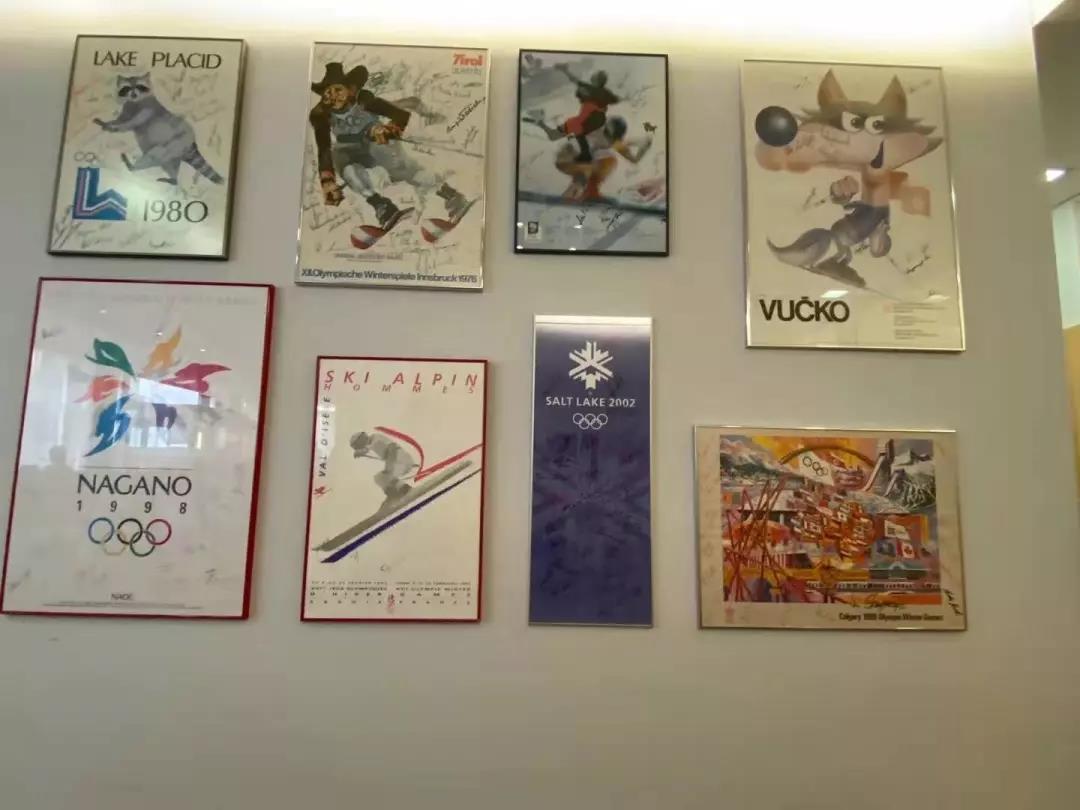 Many famous sport players and Olympic athletes signed for OCM
Munich is a lucky city for our company.
Two and a half days of work in Munich came to a successful end. We visited the "Big Three" of Munich hospital: Ludwig-Maximilians University Hospital of Munich, Schön Klinik München Harlaching and Orthopadischen Chirurgie Munchen with total ten closed meetings being held. All was perfect. Munich is a lucky city for our company.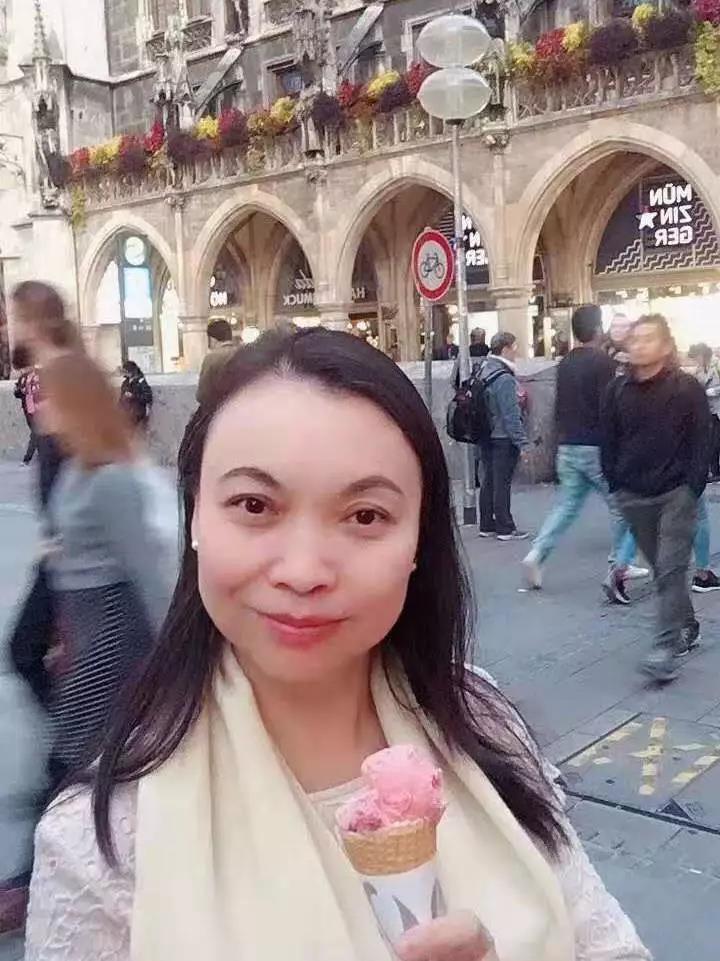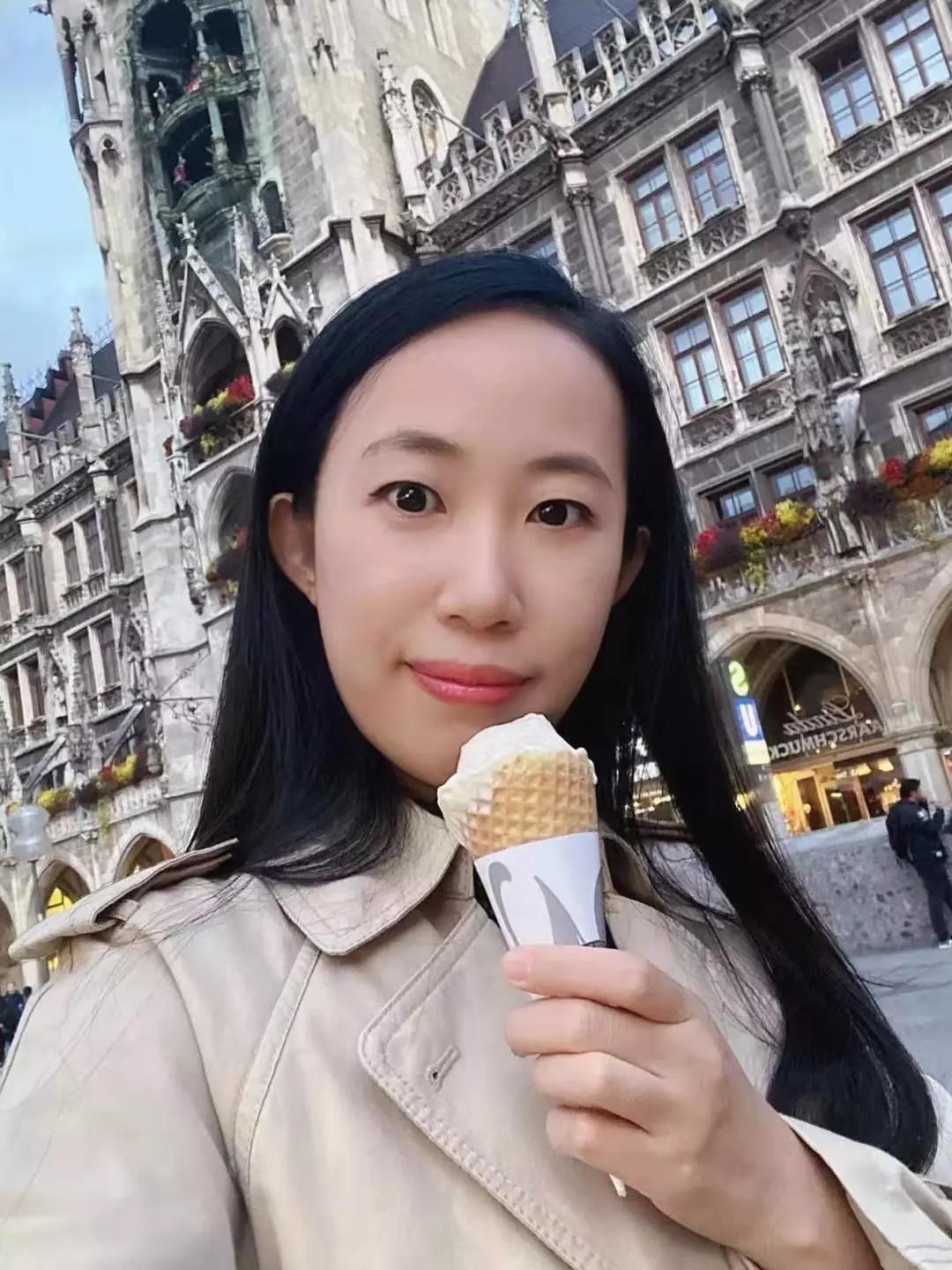 October 19th, 2019
We went to Augsburg in the morning and visited Orthopaedic Clinics of Spine Center of Augsburg Hessing Foundation which was rated as the best hospital in the world and one of the best hospitals in Germany in 2019.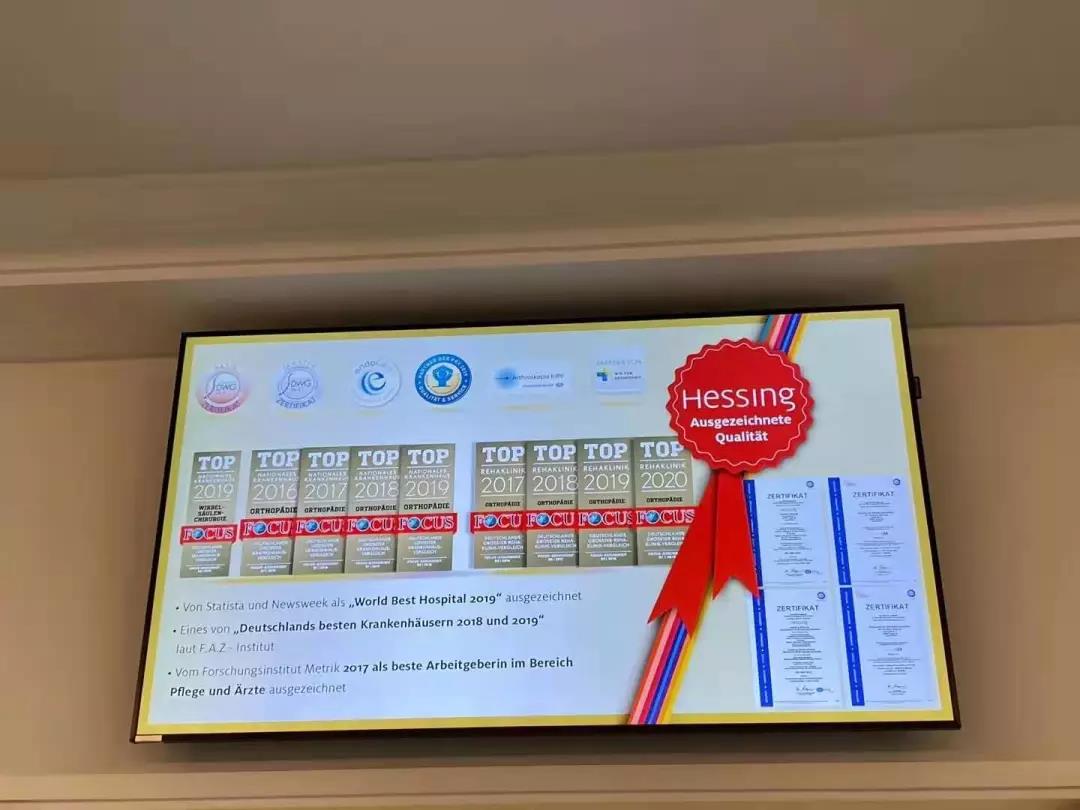 Hessing is the greatest spine master in Germany. After his death on March 16, 1918, he founded the foundation, which is in fully charge of the hospital. We invited the director of Orthopaedic Clinics of Spine Center of Augsburg Hessing Foundation to come to China next year. He is also a famous master of spine in Germany. After backing China, we have received his email that he agreed to be a visiting professor in China next year.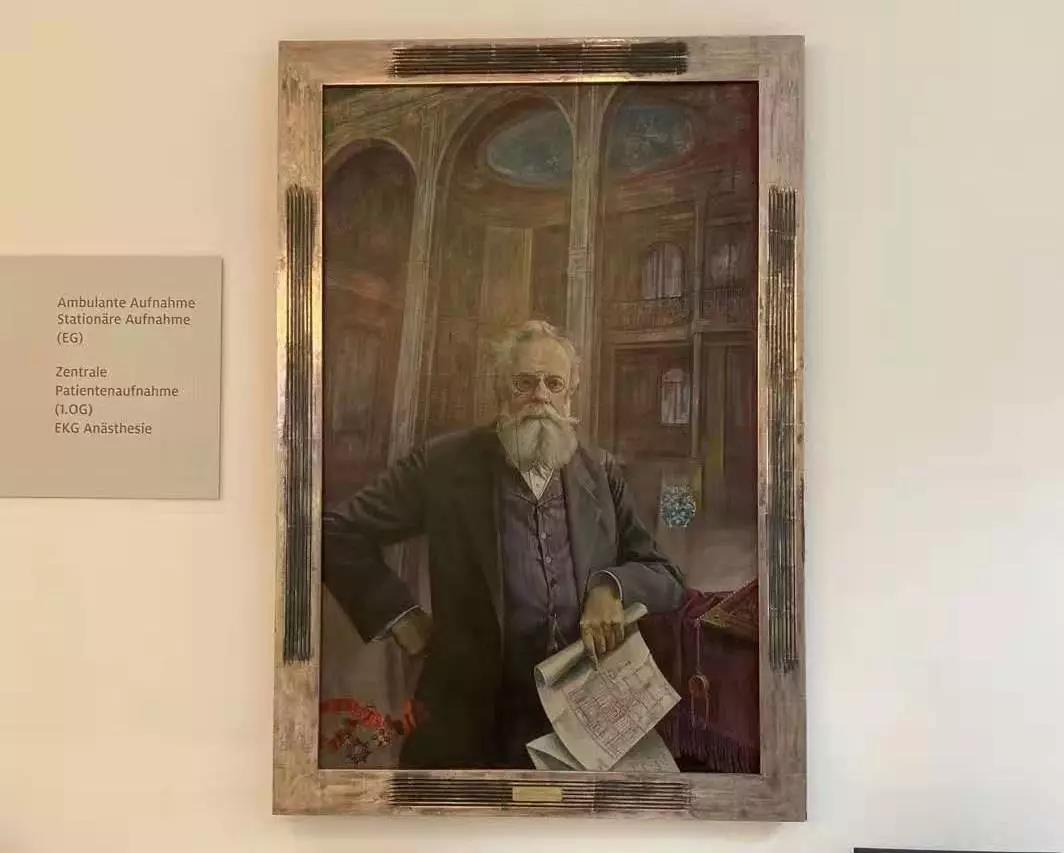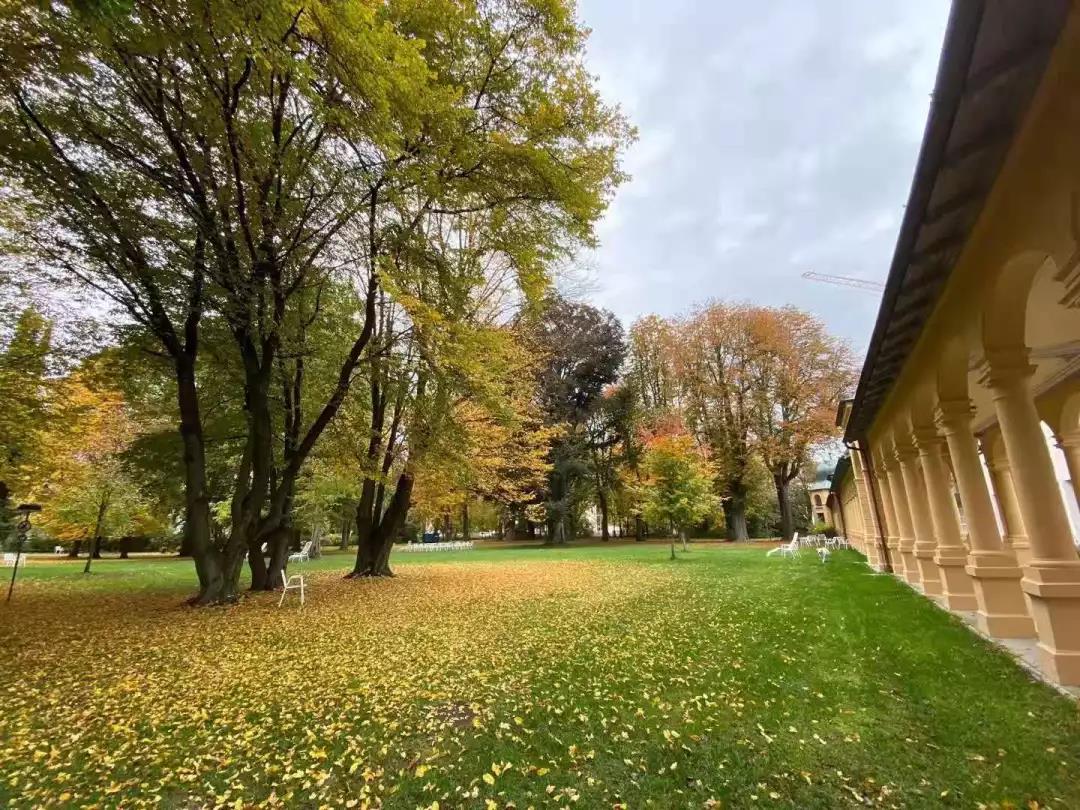 The hospital is very romantic with a lovely rear garden.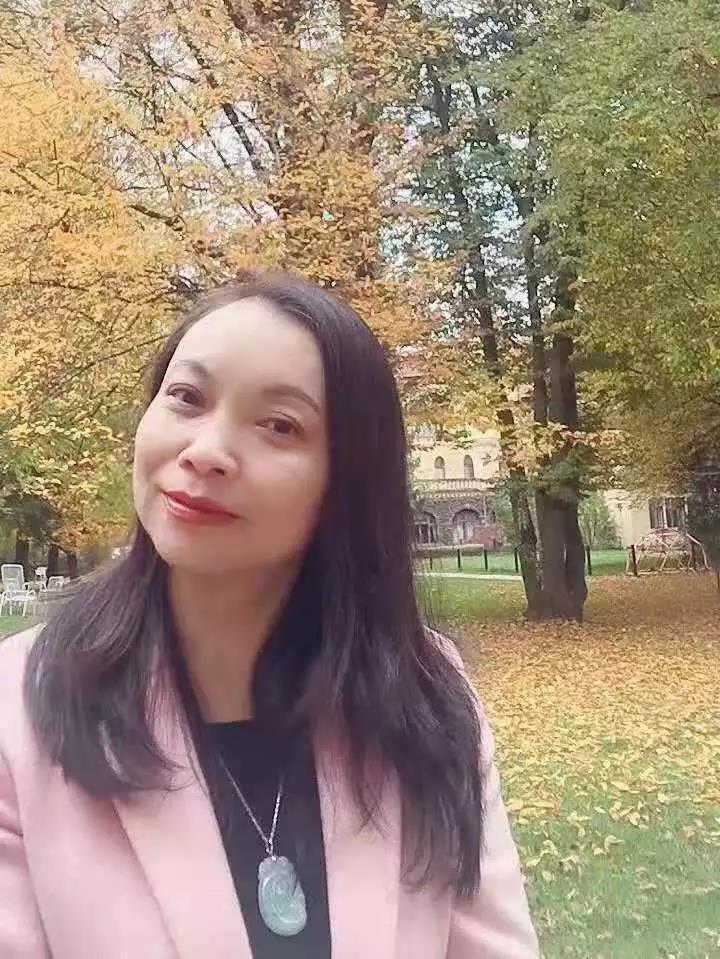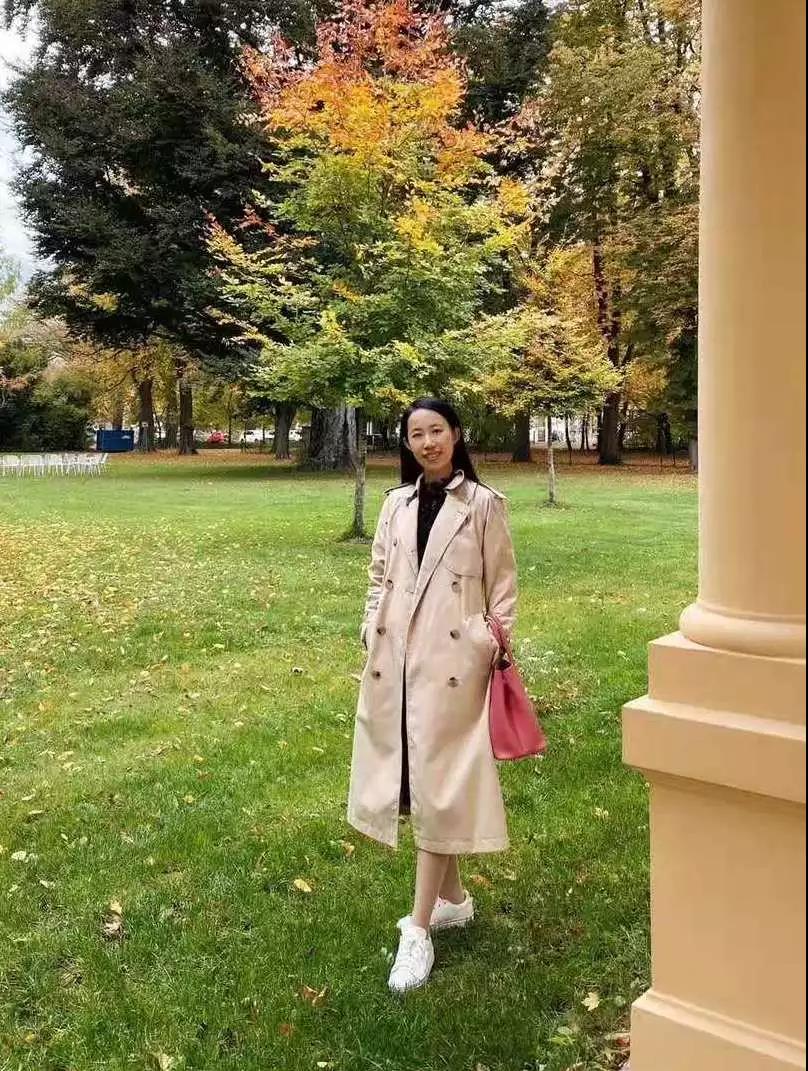 It's almost ten years since my first trip to Dinkelsbühl. Along the road of romance, today while listening to the Chinese songs, we drove on the country road to revisit it. We still went to the old place, entered the old restaurant and sit down on the old seat. I spent the best time of my life in Germany. This is my favorite town.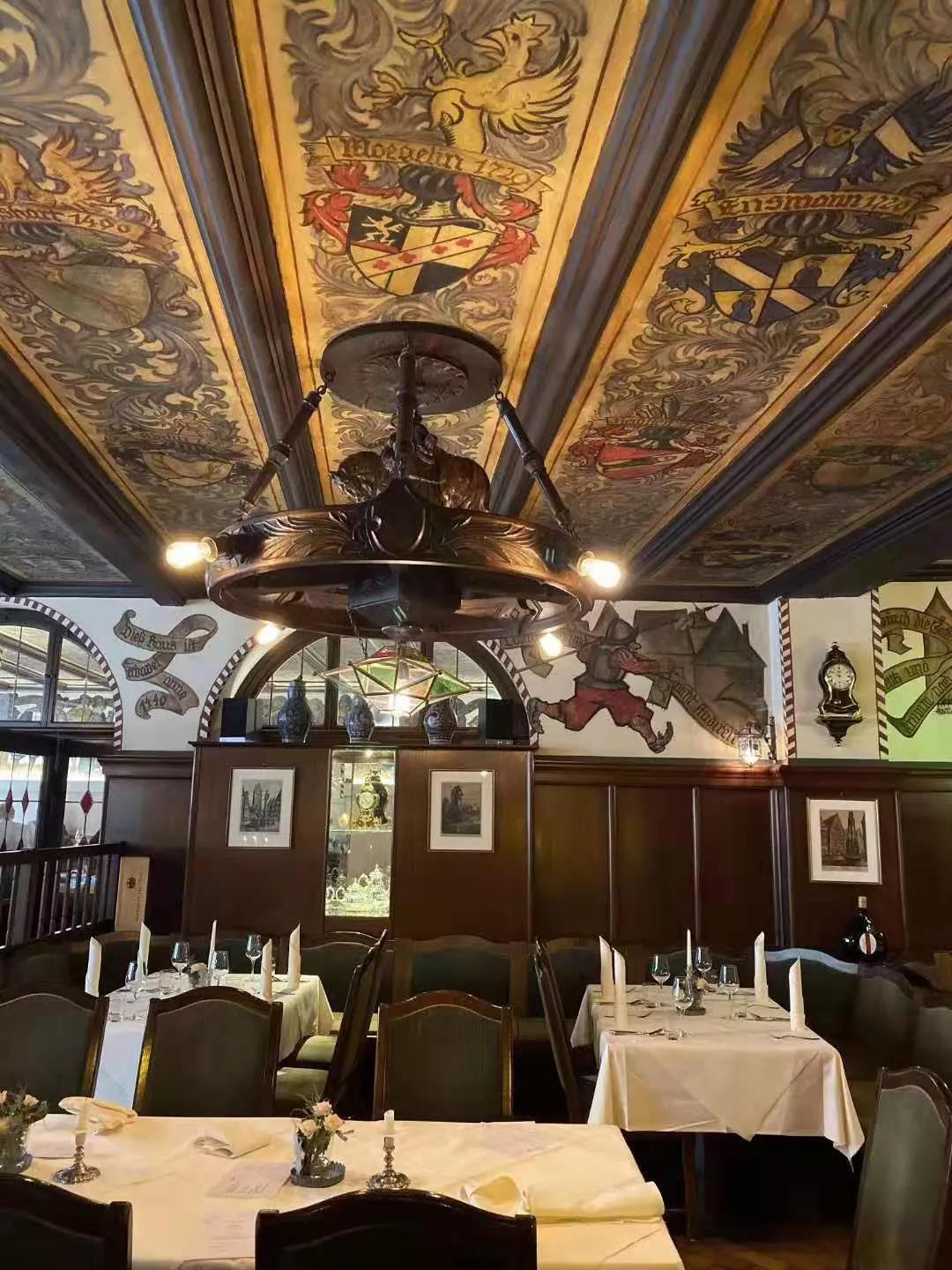 In the afternoon, we arrived in Rothenburg ob der Tauber. This is an small medieval city, which is so ancient that you need to take times to visit it.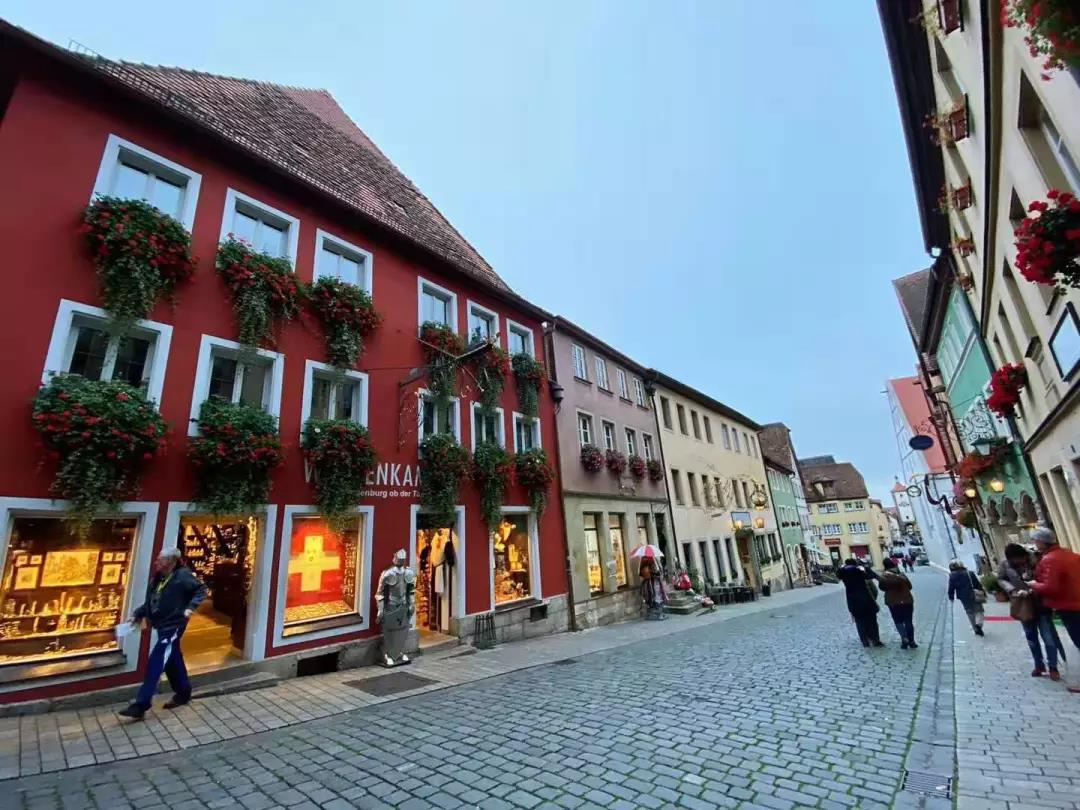 In Rothenburg, we went to the biggest Christmas market in Germany. Christmas was coming in two months. It's so troublesome to marry a German. They need to bake all kinds of biscuits on Christmas Eve, suffusing the aroma in the whole room, and to prepare a Christmas tree which is a real small pine tree with various decorations. It's really a brain game! Also Christmas banquet was also on the routine, requiring a excellent cooking skill.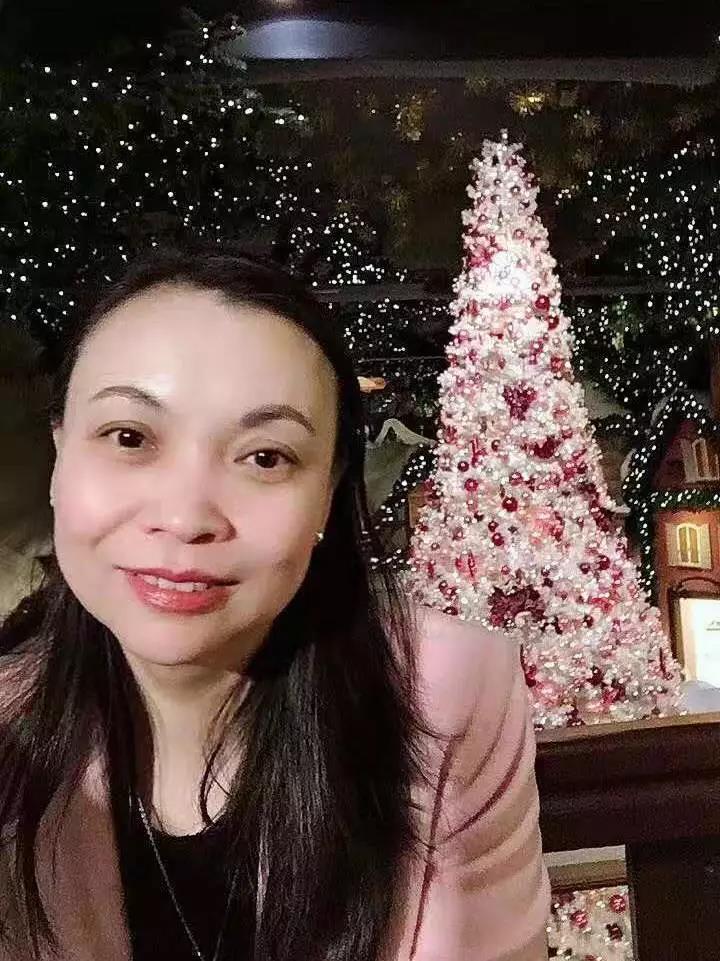 October 20th, 2019
Driving 400 kilometers, we arrived in Dresden, the capital of Saxony.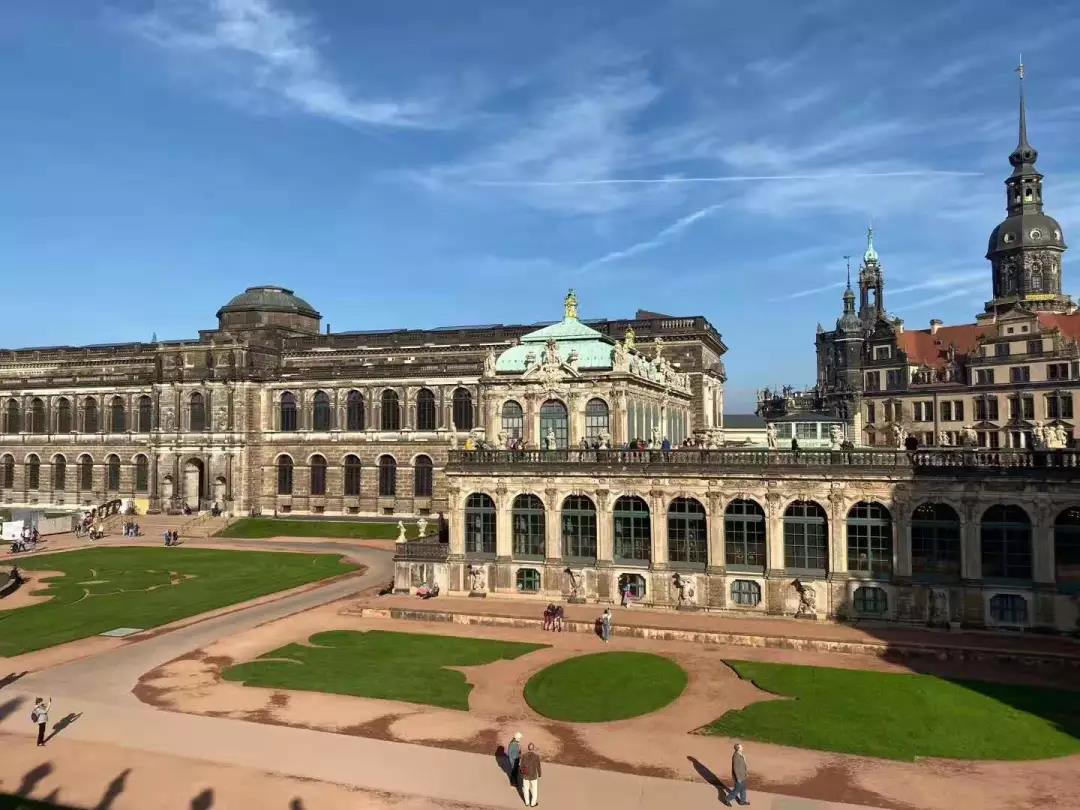 Historically, Dresden has long been the capital of the kingdom of Saxony and also served as the capital of Poland for a period of time. With hundreds of years of prosperity, splendid culture and art, the highest urban greening rate and many exquisite Baroque buildings in Europe, Dresden is known as one of the most beautiful cities in Europe, also known as "Florence on the Elbe River".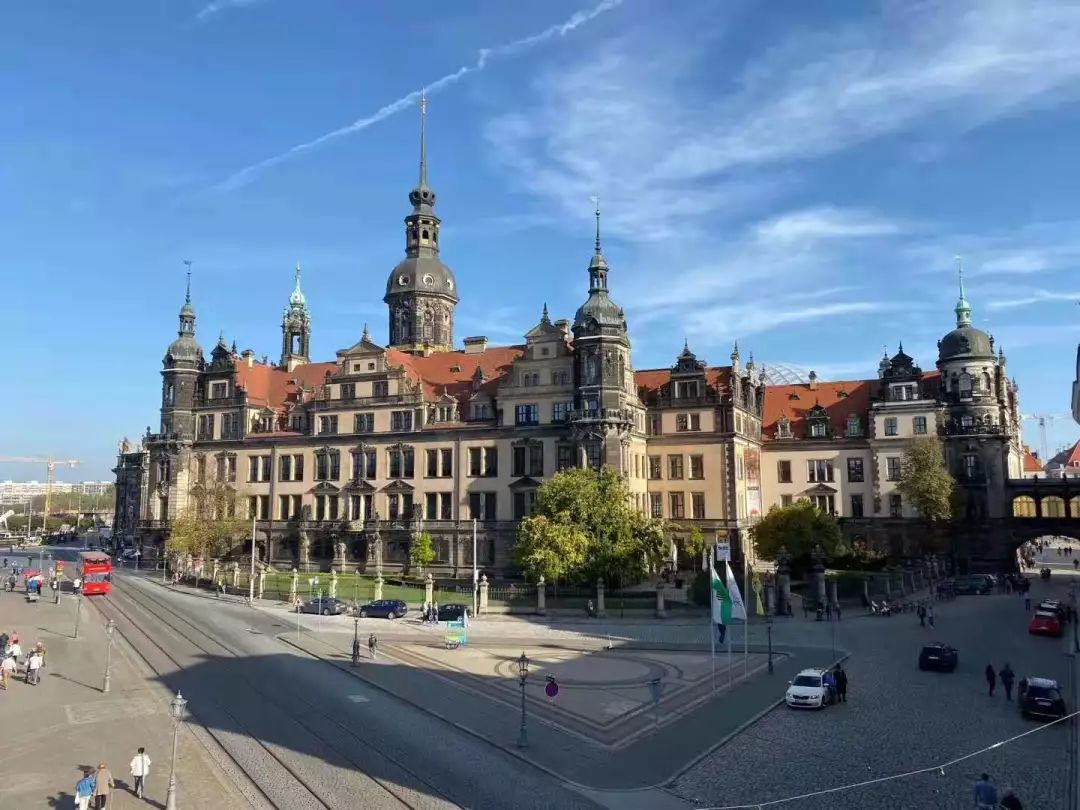 I first came here in 2004, and I also went to the Affiliated Hospital of Karls-Universität Prag to have a meeting with the Director in 2012. Every time I come to Dresden, I would live in a palace next to the palace of Zwinger.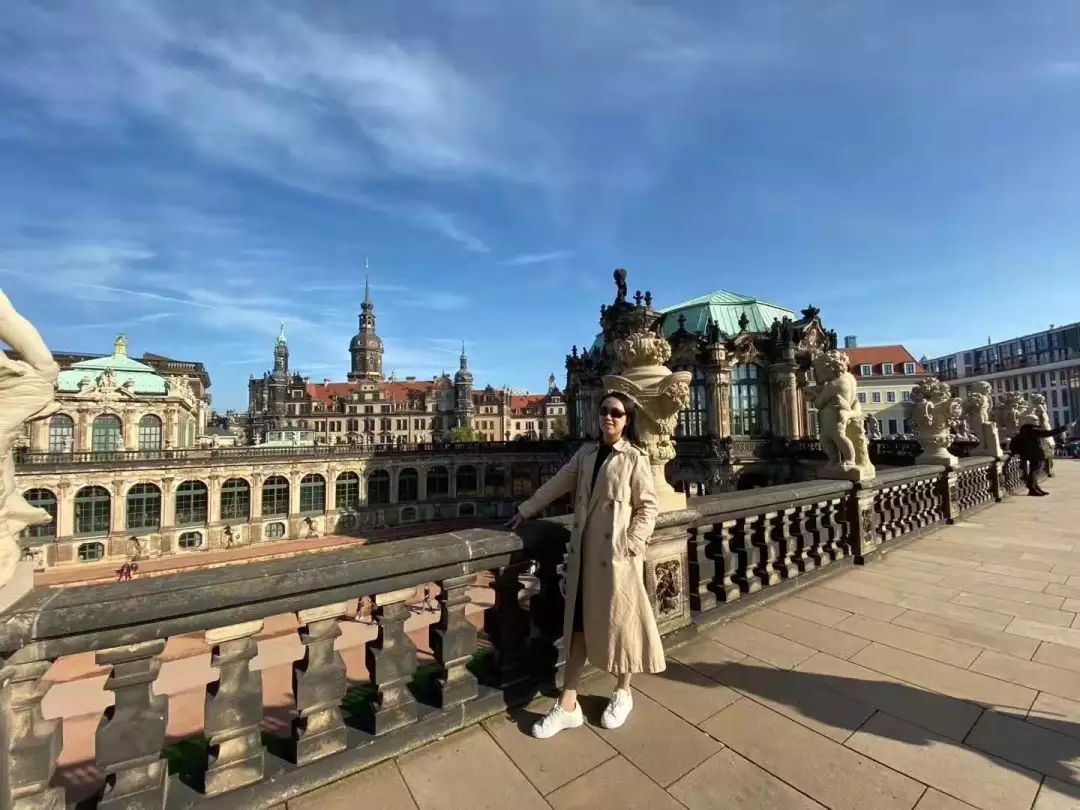 When traveling in the oldest city in East Germany at night, you can feel the quiet flow of Elbe River flows. The Dresden at night was charming. I love this country from the depth of my heart.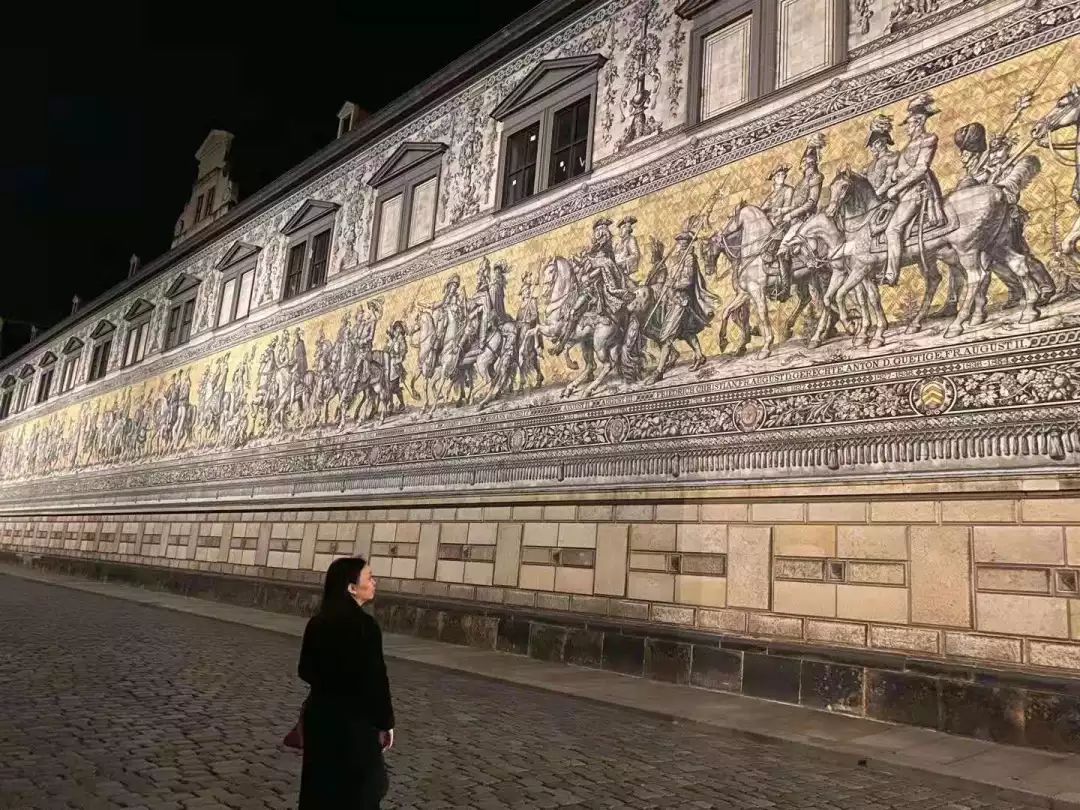 Once the weekend finished, we would visit the director of orthopedic department and Director of trauma center at the University Hospital Carl Gustav Carus.
October 21st, 2019
This morning, I was in my chi-pao and attended meetings at the hospitals in two German cities. I went across the city in beauty and rested at a Café surrounded by the sunshine. There would be someone on earth receiving me with honorable treatment. From the start to the end, I was telling a simple story. The sun kissed on my face warmly and gorgeously...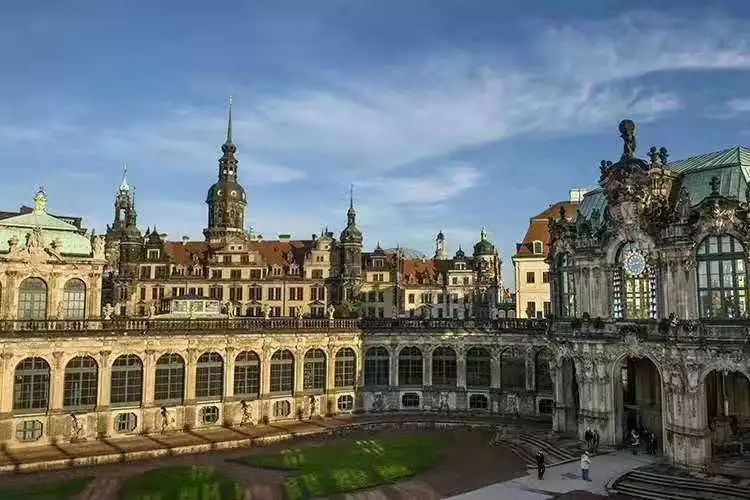 This morning, we went to University Hospital Carl Gustav Carus to meet the Director who is a famous spine expert and the top spine expert of FOCUS in 2019. The hospital is large in scale with four areas and more than 100 buildings. The hospital has an independent building for orthopaedics, covering orthopaedic specialties such as spine, trauma, joint, sports medicine, hand surgery, pediatric orthopaedics, etc. We successfully invited the Director to attend the Sino-Euro Hospital Management Forum of 2020SEOS held in next September.
University Hospital Carl Gustav Carus
The history of the University Hospital Carl Gustav Carus can be traced back to the middle of the 18th century. It was founded as a surgical medical academy in 1815 by Friedrich August I., King of Saxony and was named as University Hospital Carl Gustav Carus after Prof. Carl Gustav Carus. In 1901 it developed into the Hospital Dresden-Johannstadt with the departments of surgery, internal medicine and ophthalmology. Shortly after the merger of East and West Germany in 1993, the hospital became a part of Dresden University of Technology.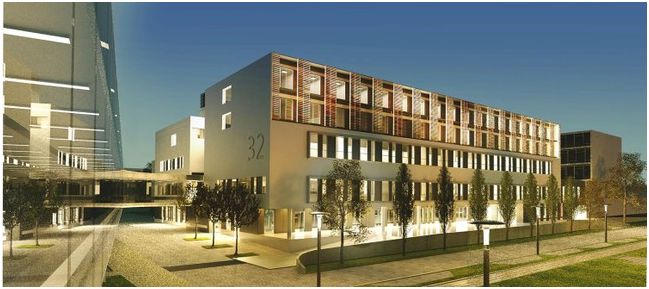 University Hospital Carl Gustav Carus has 26 departments, 4 research institutes and 14 interdisciplinary centers. Every year, more than 310,000 patients receive modern medical treatment here. There are 1,300 beds and 95 outpatient departments in the hospital, which provide a reliable guarantee for high-level treatment in the whole process. Since 2012, a large number of new buildings have been built, including diagnostic-internal-neurological center
(DINZ) and tumor center. In 2015, it established the second National Cancer Center following Nationale Centrum für Tumorerkrankungen (NCT).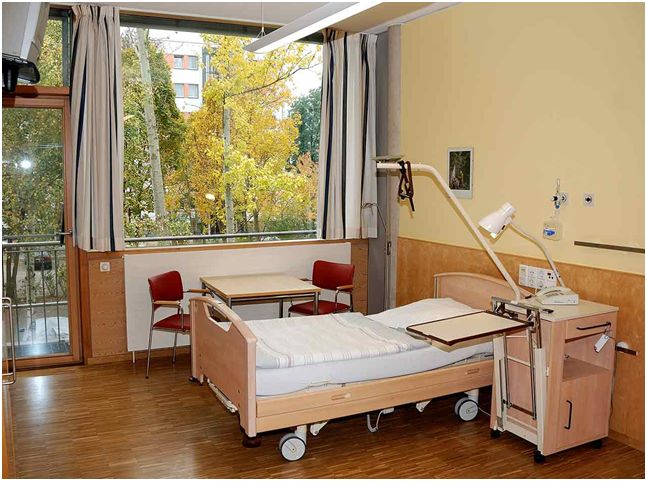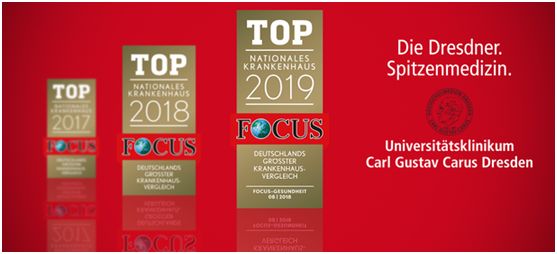 FOCUS awards from 2017 to 2019
We came to Leipzig, the second largest city in the east of Germany at noon. We visited the director of Joint and Sports Medicine Department of the Universitätsklinikum Leipzig. He has many good friends with us in Germany. He was very interested in being a visiting professor in China. The Director of the hospital is also the Director and famous expert of SICOT. We would meet him at DKOU in Berlin tomorrow.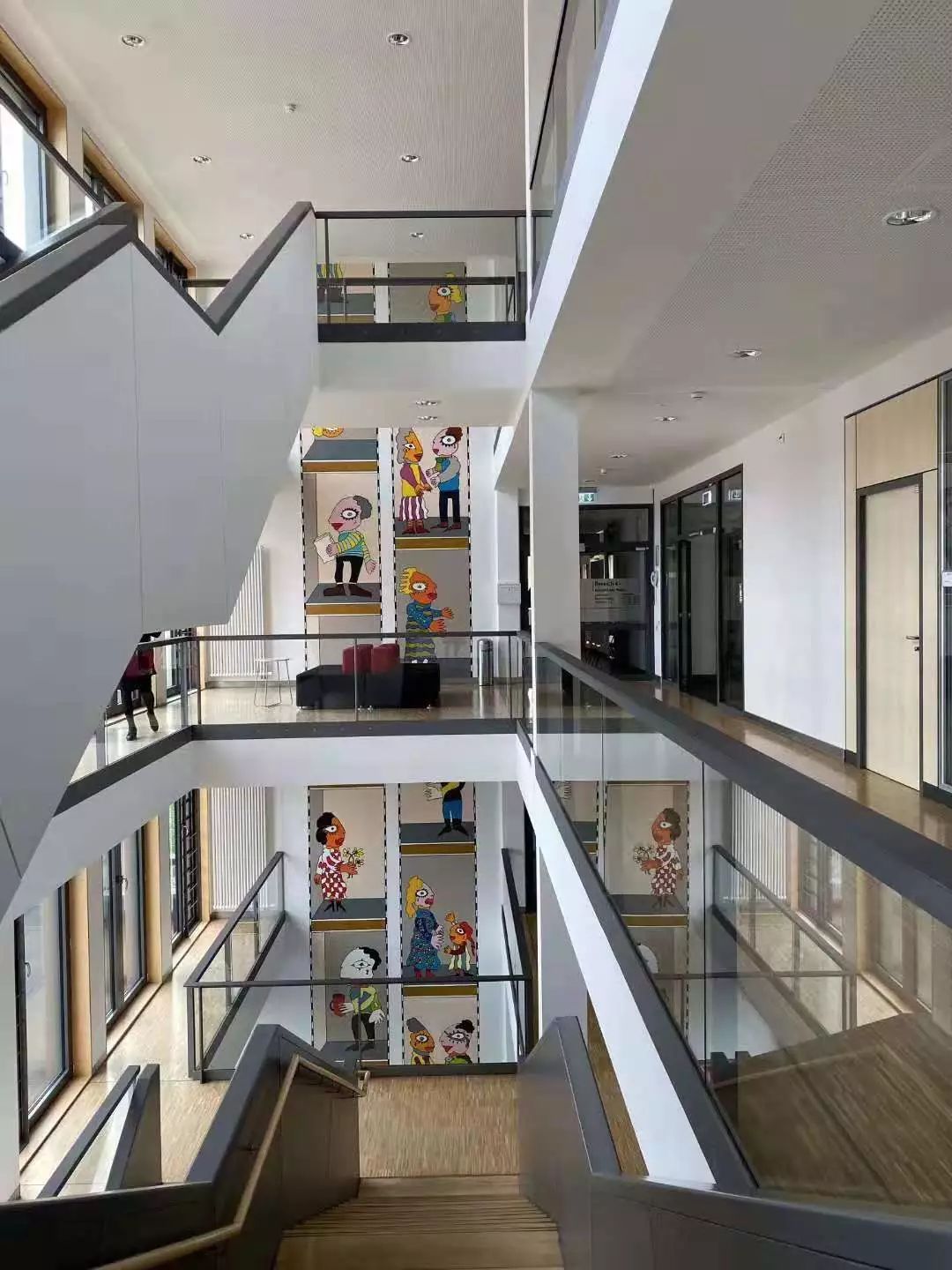 The administration building was very artistic and his office was very lovely
To be continued......