October 22nd, 2019
Today, we traveled a long way to Berlin for a meeting with the former President of Germany Society for Foot and Ankle Surgery and had lunch together at the Hotel Adlon Kempinski. It was a pretty happy meeting. She agreed to work in China for one week in May 2020 as a visiting professor and we will be expected to have a tour in her hospital next year.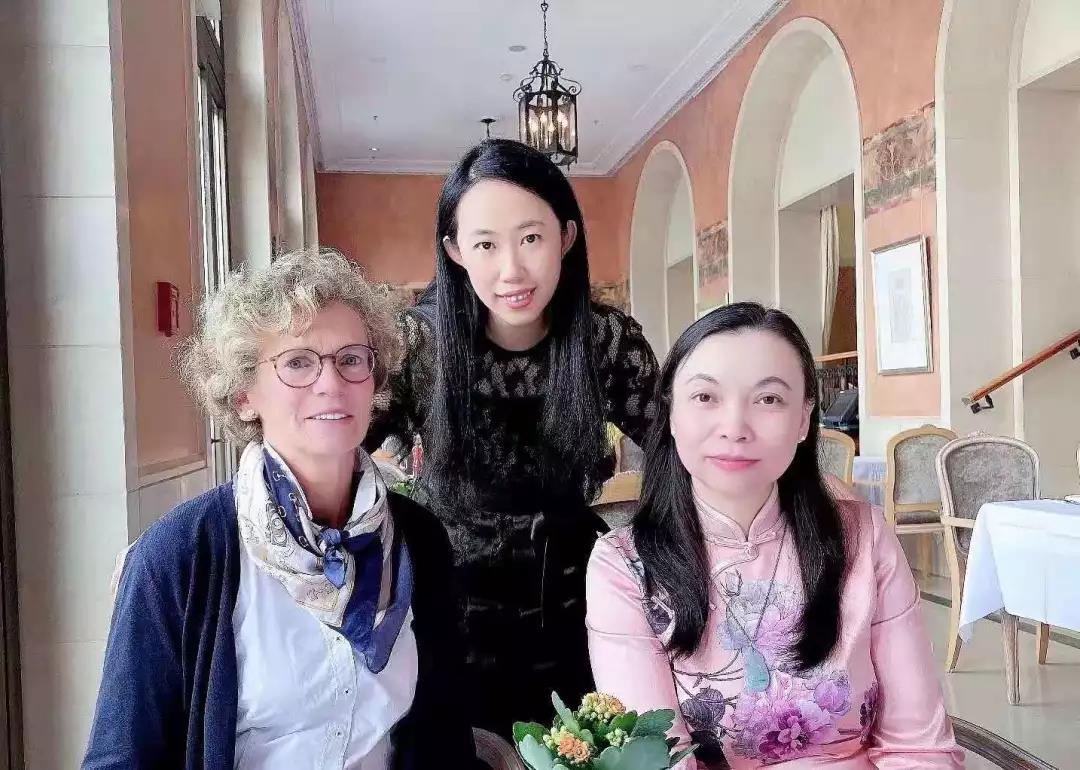 In the evening, the grandest annual Orthopedics Congress in Europe: German Congress of Orthopedics and Traumatology (DKOU) 2019 had a magnificent opening in Berlin. More than 12,500 people from over sixty countries gathered here in Berlin.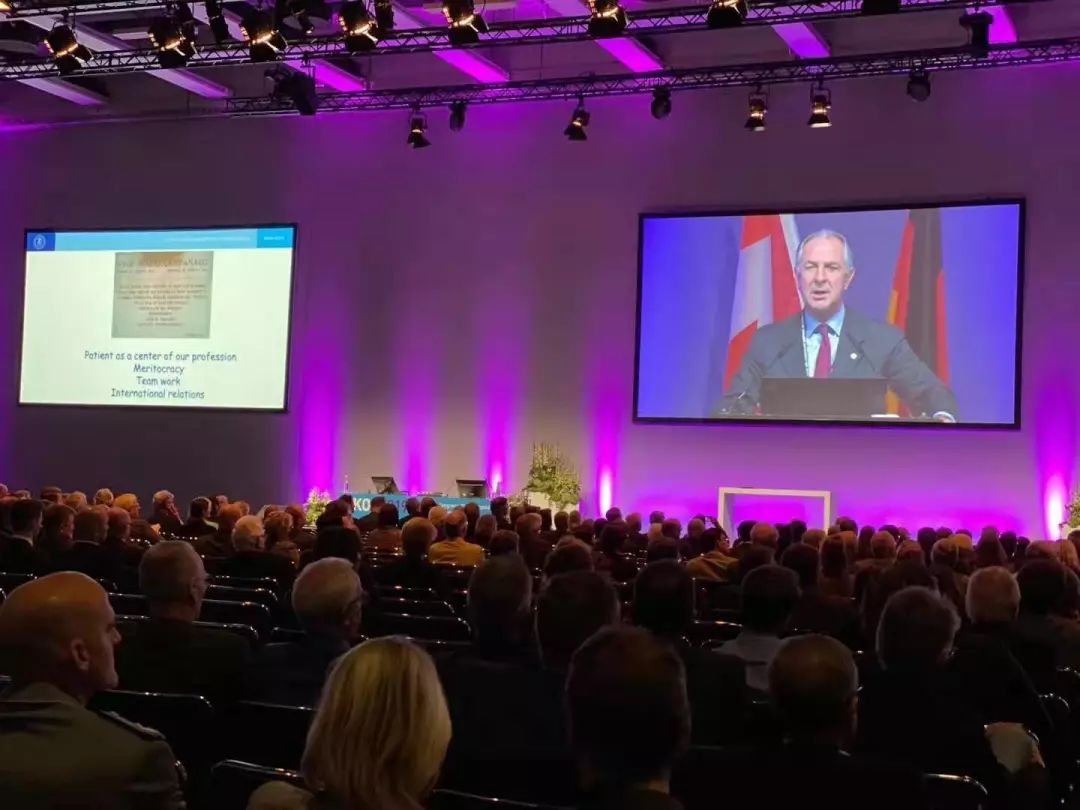 At the congress, we greeted and had a conversation with the President of Charité University Hospital Berlin, Medical Director of OCM, President of Sana Hospital Group, President of the biggest trauma hospital in Germany -- BG Kliniken Frankfurt am Main, and a few renowned medical directors as well as orthopedics experts. The Congress President of DKOU 2019 also showed his interest in Gloryren bringing him to China.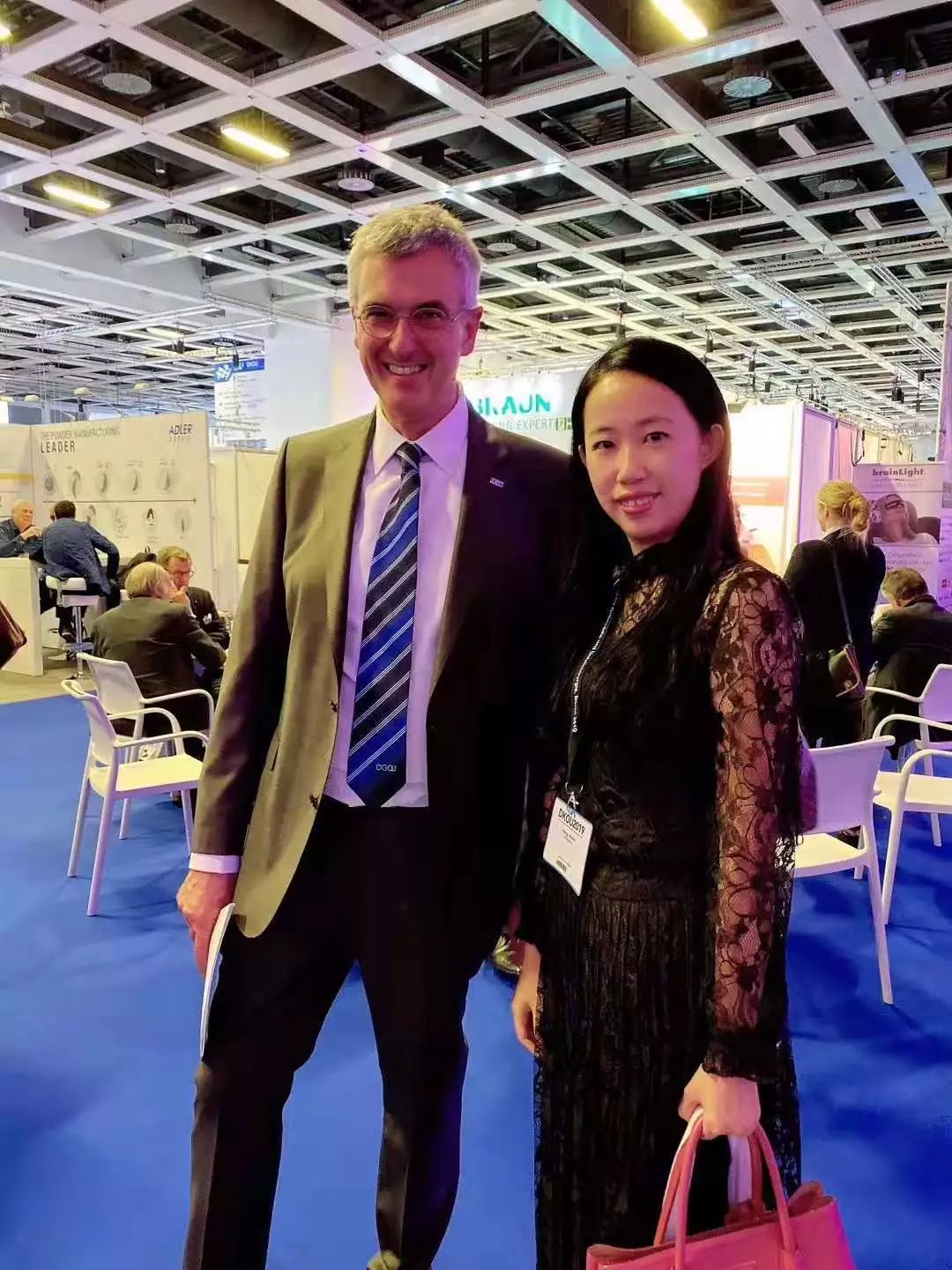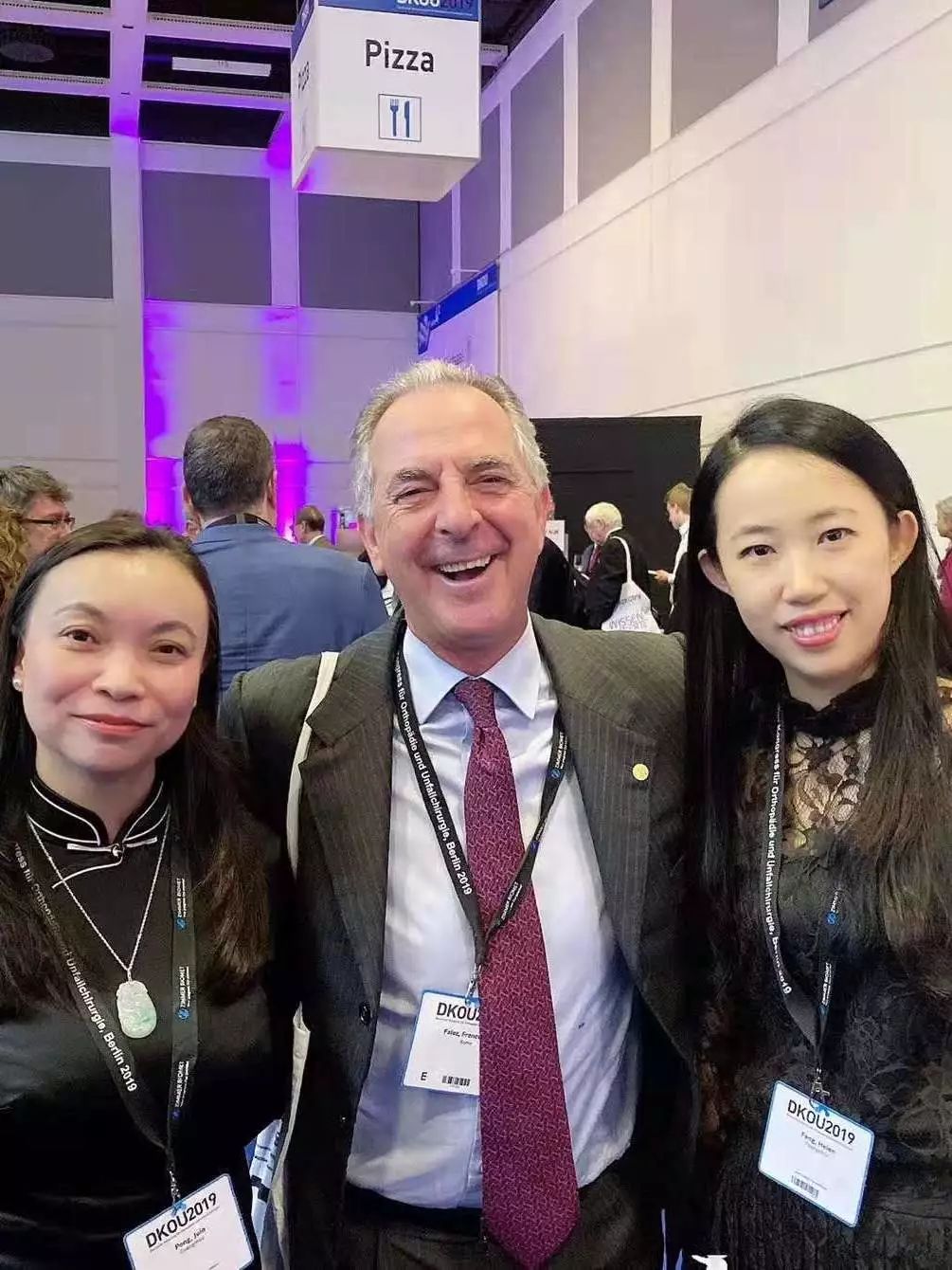 October 23rd, 2019
It was the first day in DKOU Berlin. Woke up at seven, worked till late night, we have been working for a whole 15 hours. Dressed up in cheongsam, high heels and worn delicate makeup, we met the President of German Trauma Society, former President, current President as well as next President of German Congress of Orthopedics and Traumatology, President of the European Society of Sports Traumatology, Knee Surgery and Arthroscopy, President of Italian Society of Orthopaedics, President of EURO Spine, President of German Spine Society, along with many other famous hospital directors, company founders of famous European prosthesis companies and software for orthopedic surgery.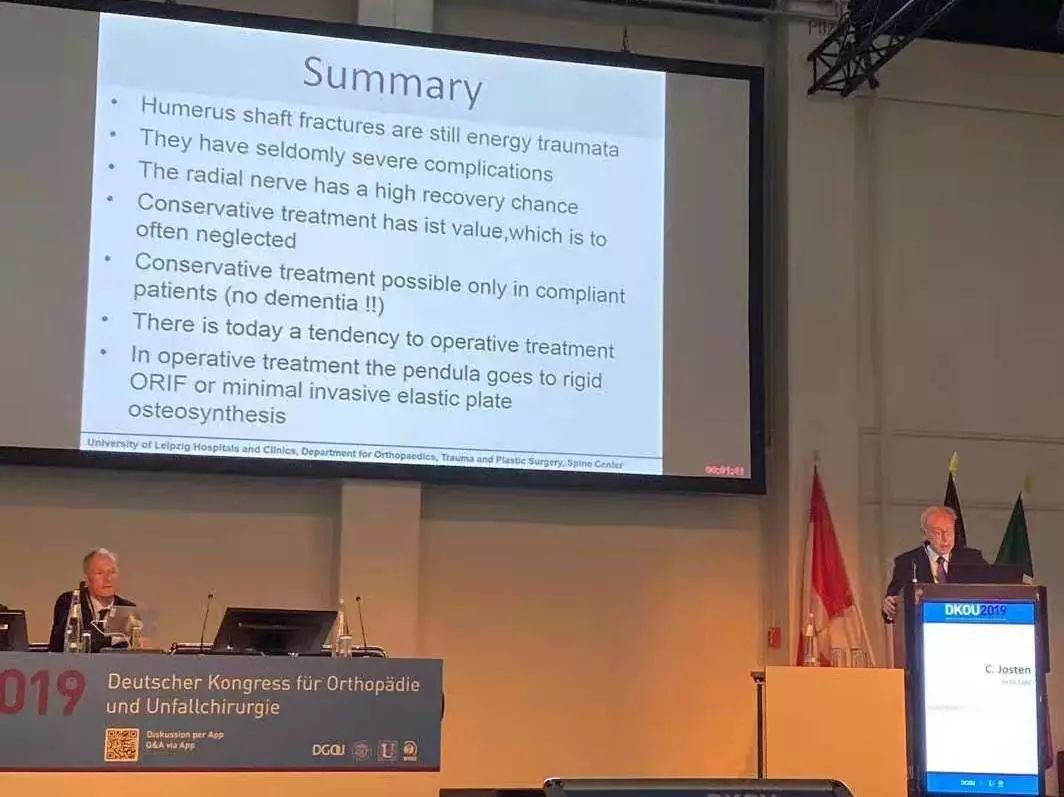 Being invited by the Director of the University Hospital Leipzig, we arrived in the congress room at ten o'clock to attend his lecture and then had a closed-door meeting with him afterward.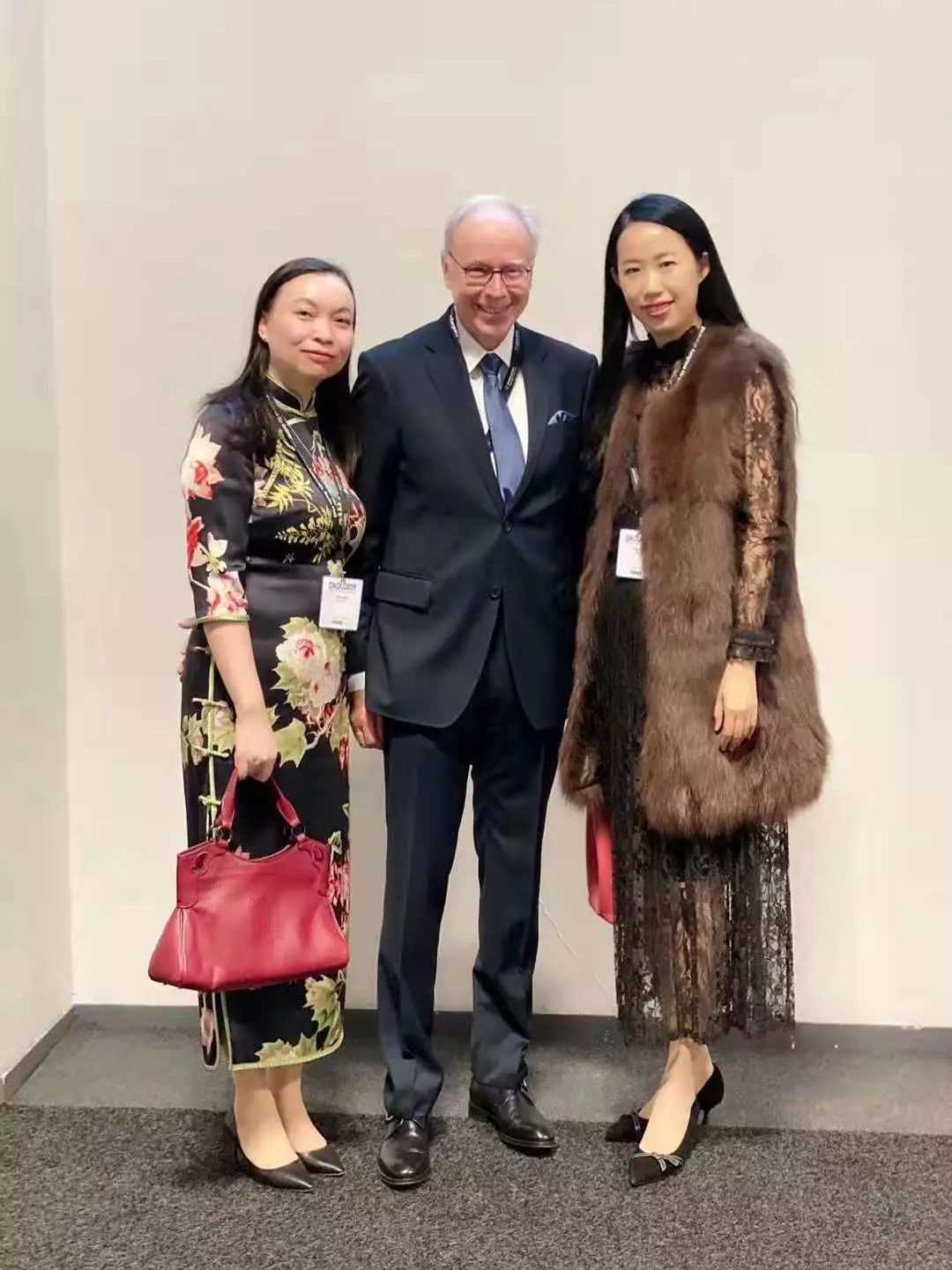 He will work as a visiting professor in the First Affiliated Hospital of Shenzhen University in 2020 under the invitation of Prof. WANG Manyi, also he looks forward to attending the SEOS 2020 -- Sino-Euro Future Development Hospital Forum, held in Suzhou city, China.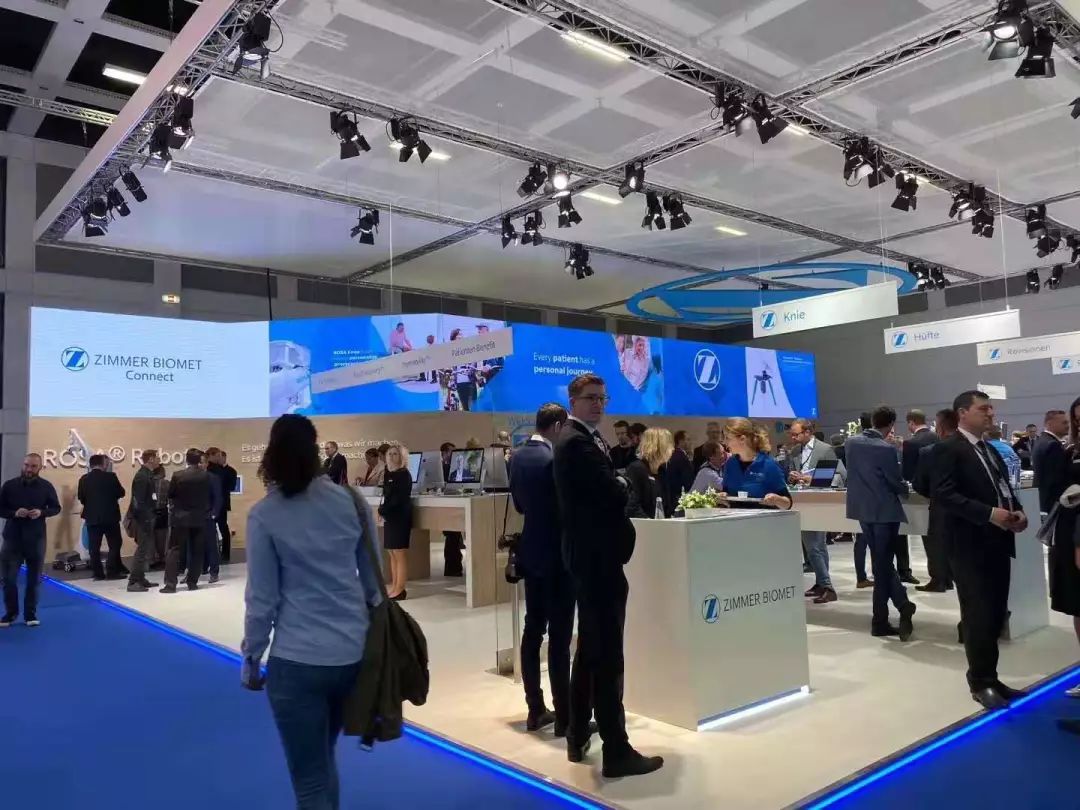 My first abroad dated back in 2004 and I made my first stop in Berlin which is my fortunate place in life since here is where the first general hospital -- Charité University Hospital Berlin locates.
October 24th, 2019
Third day in DKOU 2019 Berlin. Director of the Department of Orthopedics and Trauma, University Hospital Salzburg was searching for us in the congress venue with a business card and the journal of 2019 SEOS. Though we were too infrequent to be viewed in the venue, he found us with no difficulty, which indicates that we still own a considerable reputation in Europe.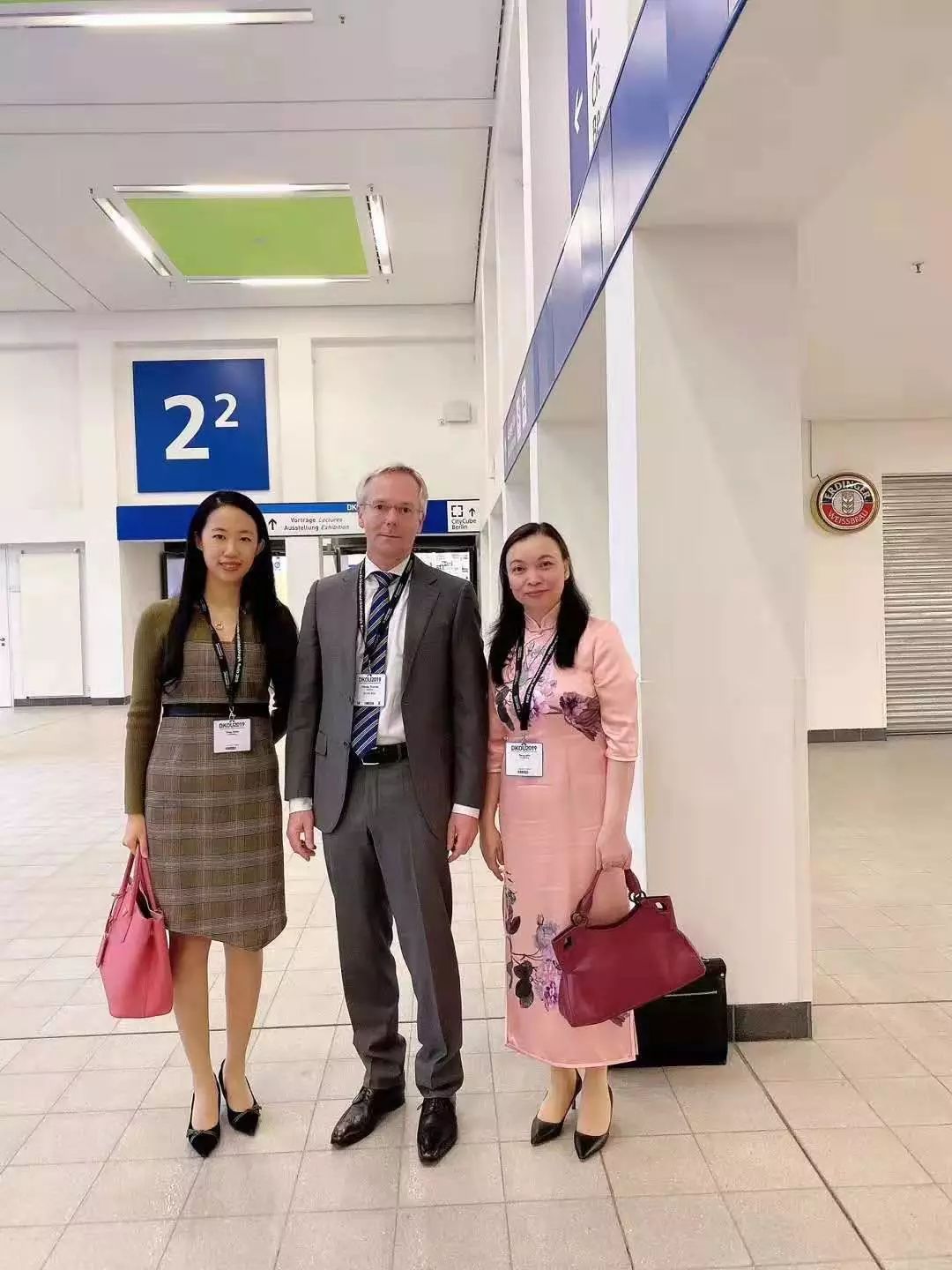 In the middle of the day, we finally met the Director of Department of Spine Surgery, University Hospital Leipzig. I told him we have been to your hospital twice but you were doing operations. This time, the secretary informed us that you went for the DKOU in Berlin, and we said we came all the way to visit you. He felt flattered that having been chased from Leipzig to Berlin by three gorgeous women. He has never been to China.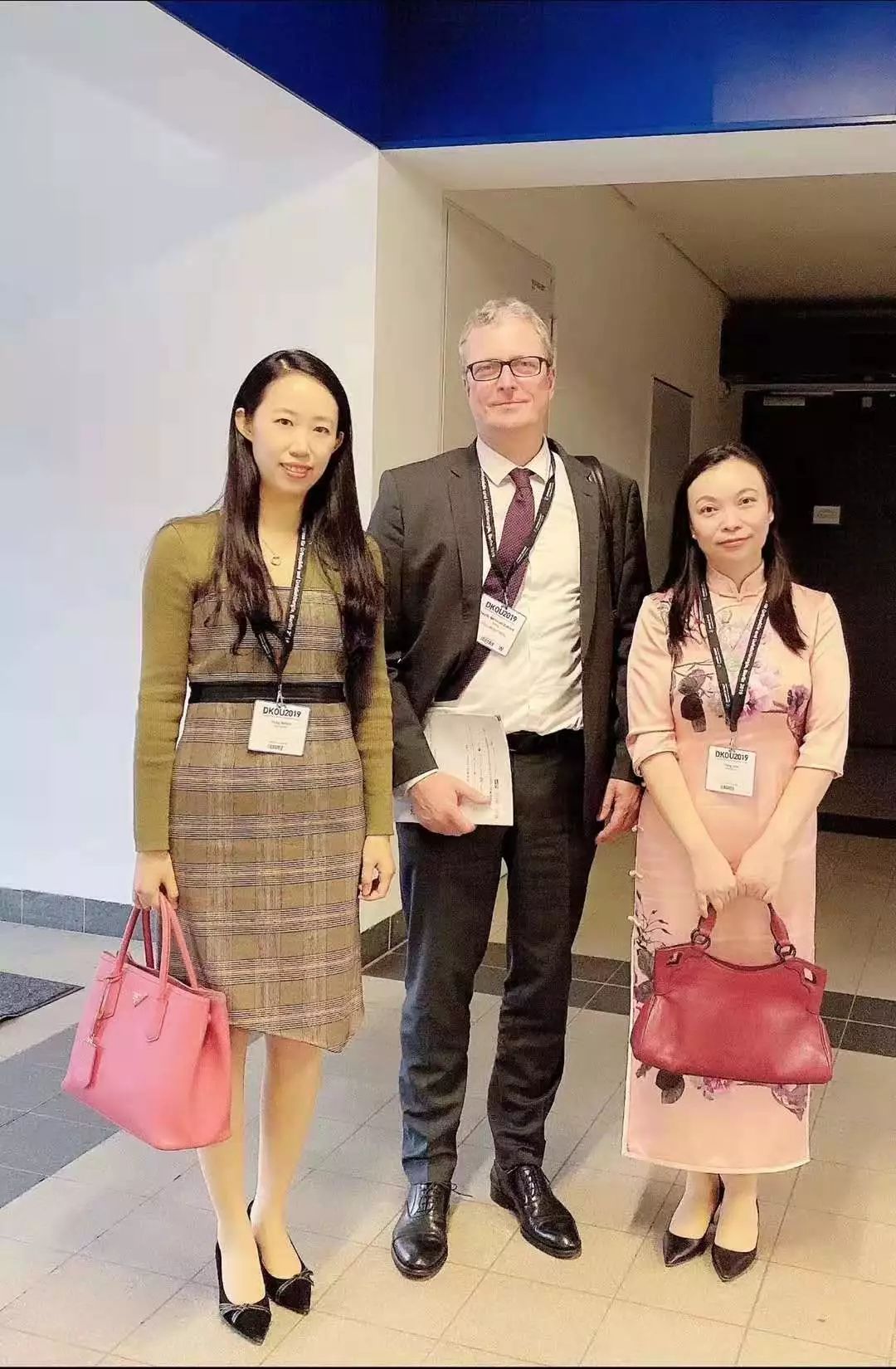 We also caught sight of the Director of University Center for Orthopedics and Traumatology, University Hospital Carl Gustav Carus. We talked about we went to his hospital to see him a few days ago and were told he was in Berlin, so we traveled to Berlin to meet him. The president expressed that he was delighted and aware of our company because many of his friends posted the glance of SEOS on Facebook.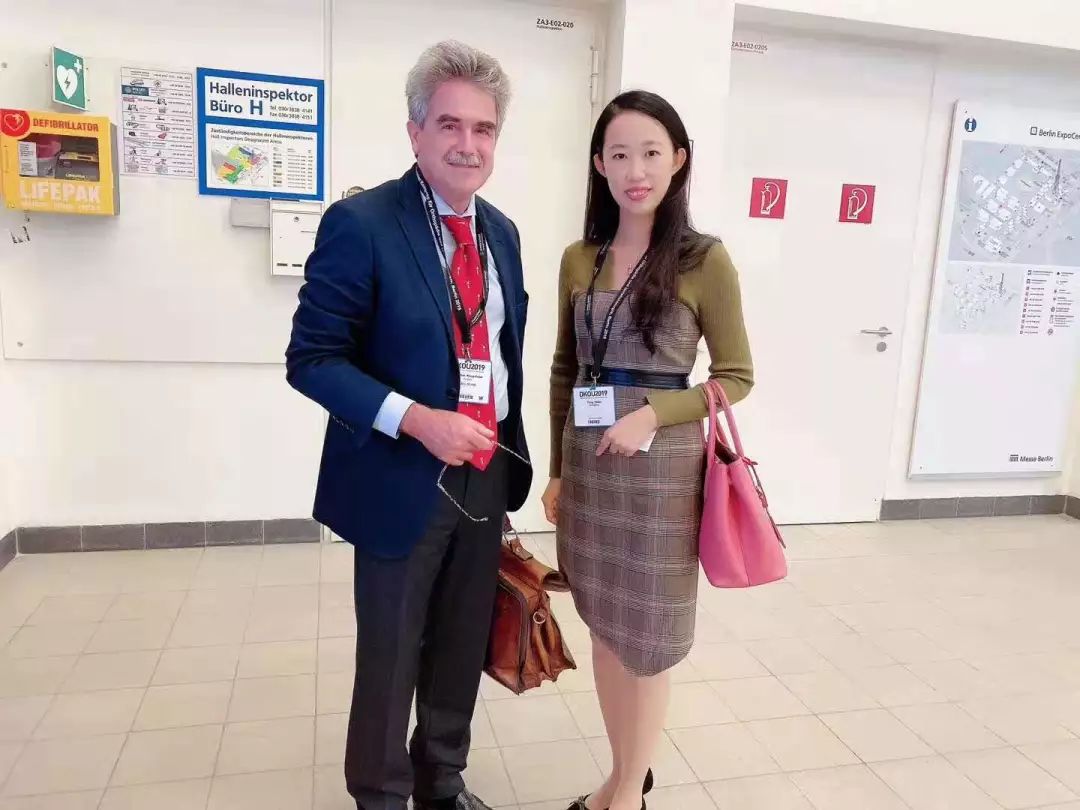 In the afternoon, We came across Prof. Siepe, Michael Mayer's favorite pupil, who was glad to see us here.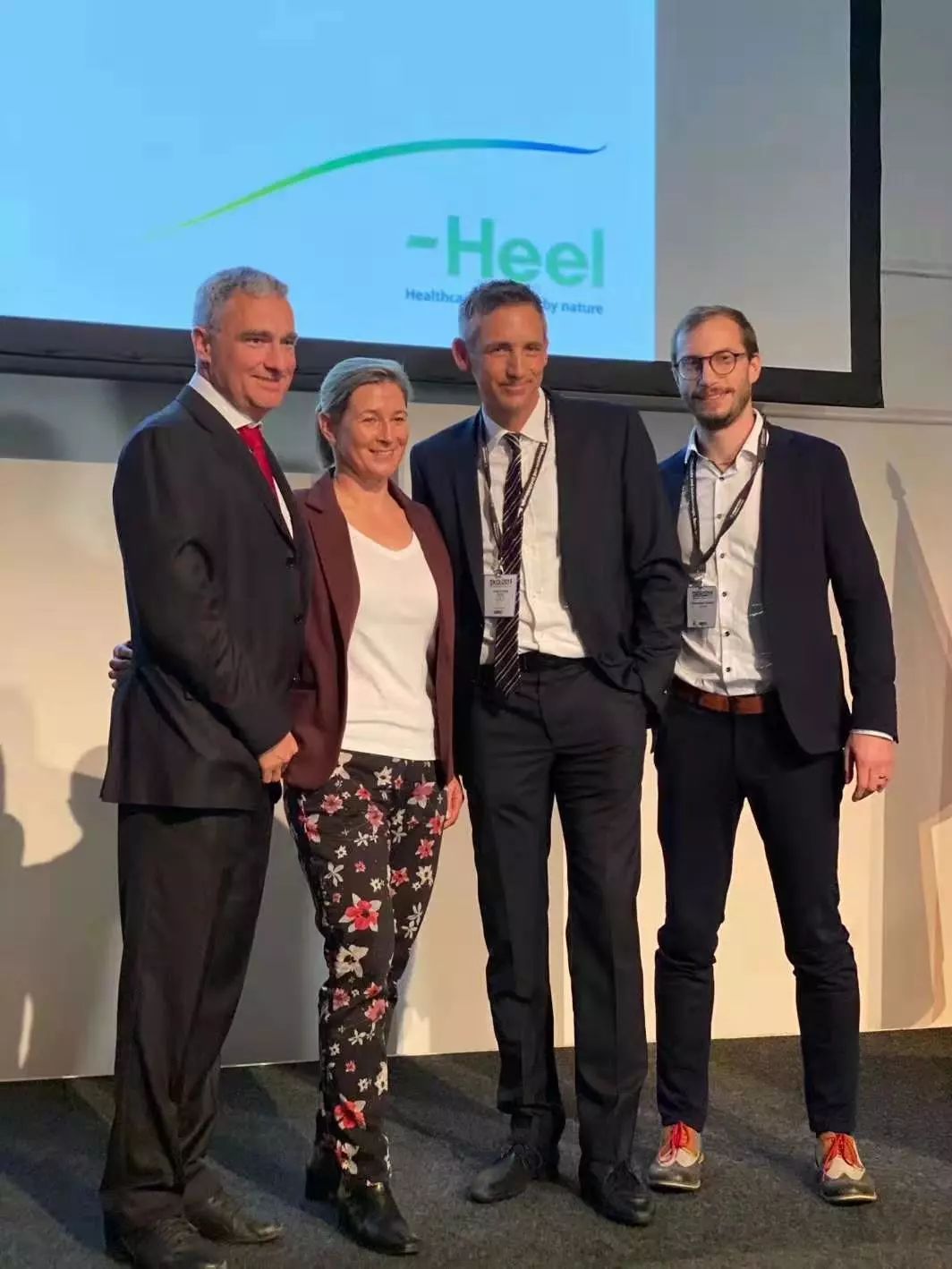 The scene of DKOU 2019 became extraordinary exciting because of the appearance of a particular patient. She is a German speed skater, well-known in the nation, and won the world champion in speed skating at the 2018 Winter Olympics. Accidentally, she carelessly felt down in a competition but now is in excellent recovery with utmost care and treatment of Prof. Siepe. A half-hour case discussion was carried out in the DKOU. Even the television was doing an on-the-spot interview with her.
At three o'clock in the afternoon, my colleague suggested we should get going. The next stop is Gottingen and an important person in Volmarstein I needed to see tomorrow.
As an old Chinese saying goes, all good things must come to an end and the last thing I want to do is to leave Berlin as well as the DKOU. The congress venue when I walked in, the scenario that you were lecturing, all shall be stored in my mind and never be forgotten. I first went abroad was in 2004 from Hong Kong to Berlin, a city that I favor very much. I think Germany is my root, my predestined relationship as well. Without such a wonderful city as Germany, I would not be as beautiful as I am today. I do not know how to say goodbye, thousands of words, I believe there are countless times we could reunite again. I will never say goodbye to all of you.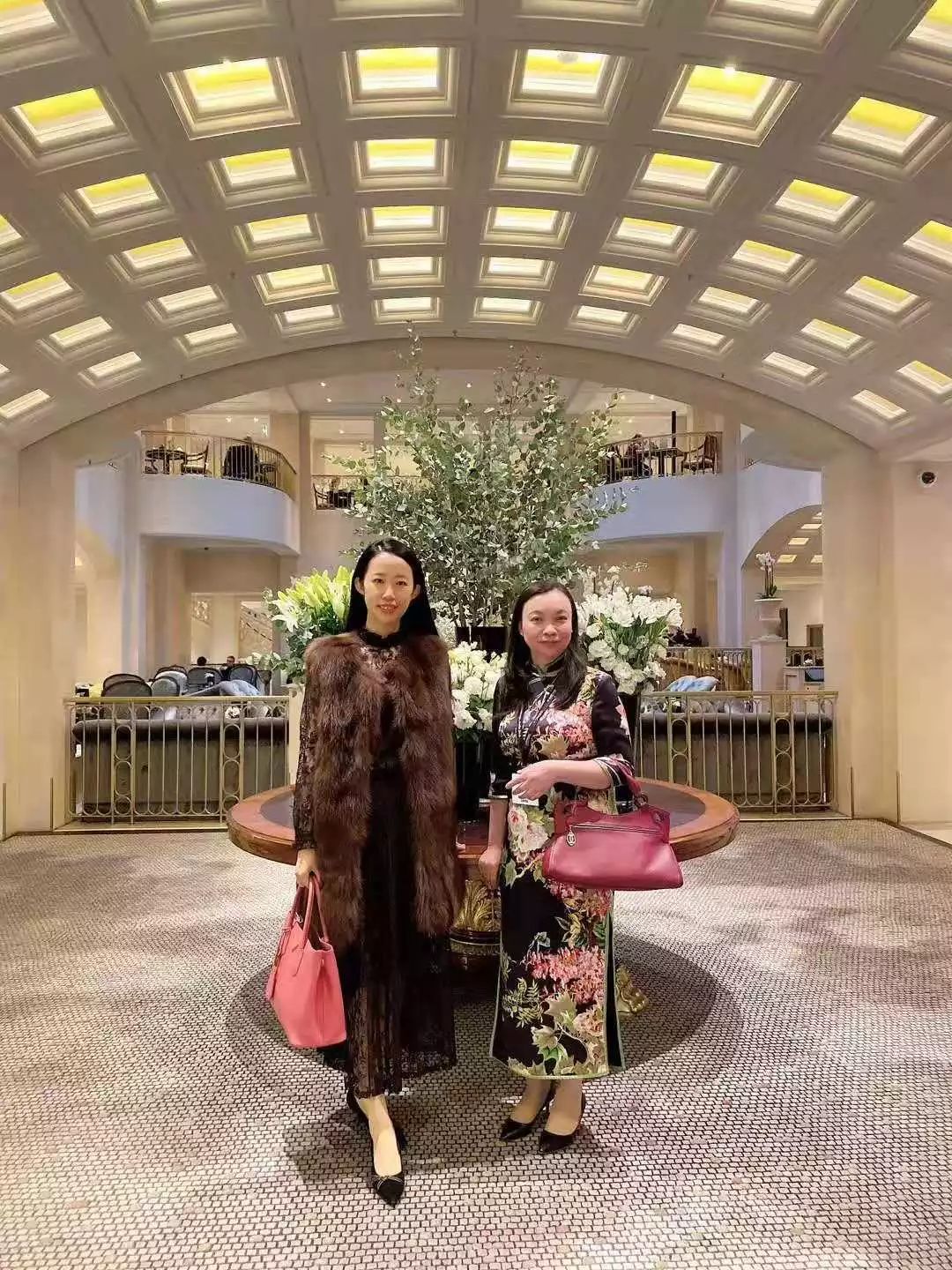 October 25th, 2019
We drove 600 kilometers to Orthopedics Klinik Volmarstein to meet with the Medical Director. He who has been recognized in the FOCUS list is a famous Pediatric Orthopedics expert in the domestic.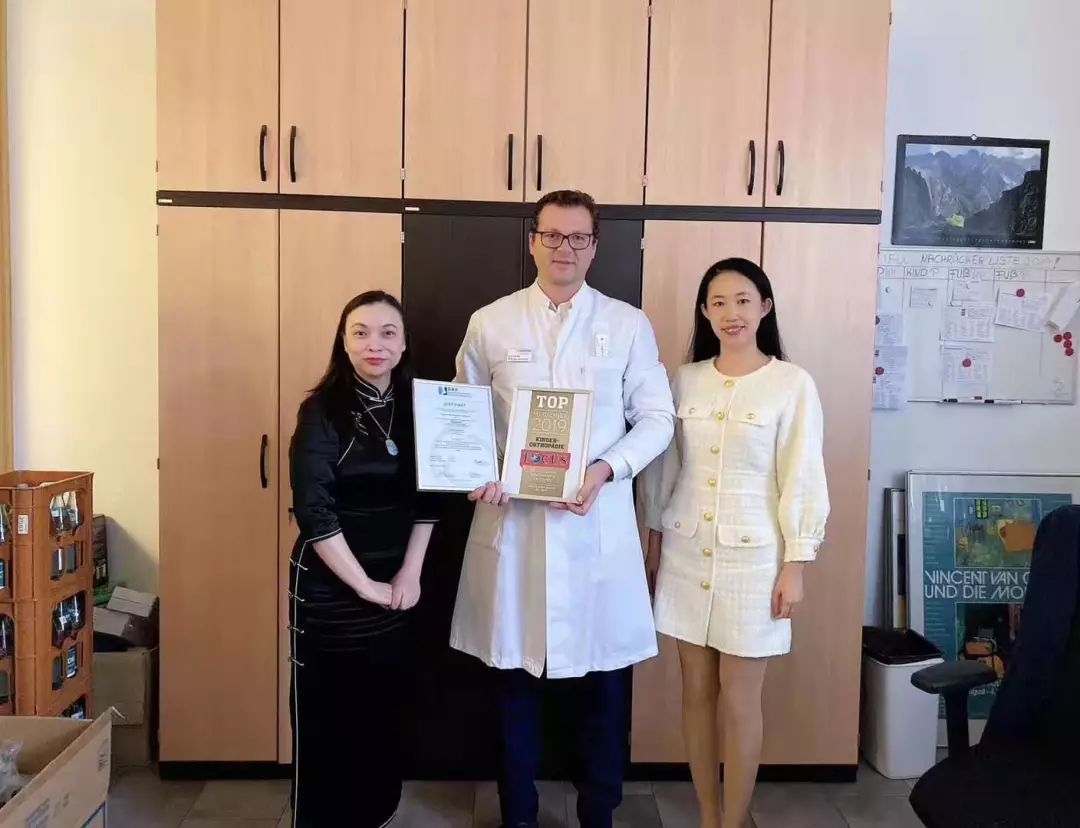 To meet with the President of Orthopedics Klinik Volmarstein, a century-old hospital near Dortmund, we canceled our trip to the DKOU Congress Party. I've been writing to the President of Orthopedics Klinik Volmarstein for almost a year. He wrote to me several days ago, saying that he would personally come to pick us up to his hospital. We have a closed-door meeting with us, followed by dinner at an extraordinary castle.
In the mid-day, we arrived precisely on time at Orthopedics Klinik Volmarstein. A one-hour closed-door meeting was carried out. The president even particularly prepared a PowerPoint about the basic information of the hospital. This was the first time that they have Chinese women visited since the hospital was founded.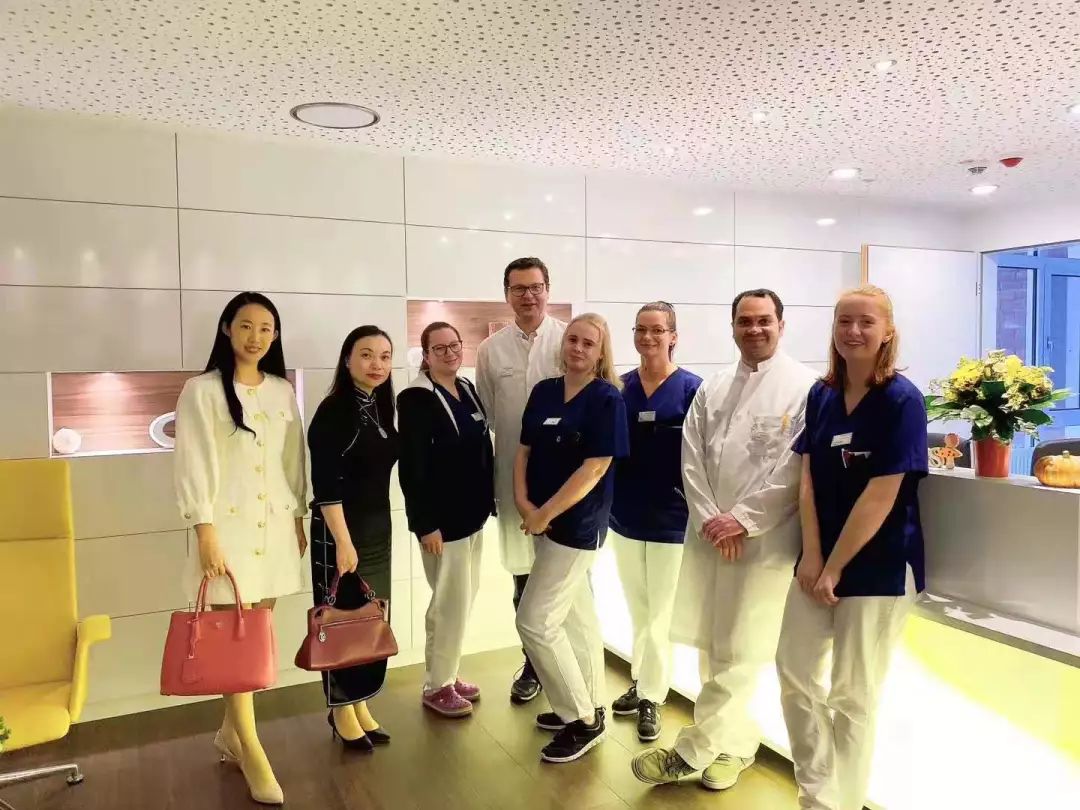 Orthopedics Klinik Volmarstein
Orthopedics Klinik Volmarstein is located in Volmarstein, Nordrhein-Westfalen, Germany. The hospital is a modern specialist clinic that offers a wide range of specializations in addition to the general orthopedics and trauma surgery to improve and expand the treatment of our patients.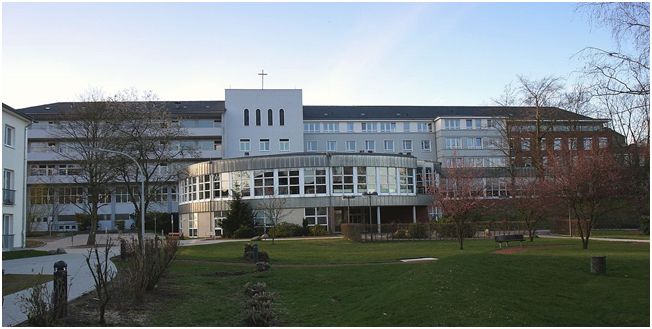 5,000 operations per year (including more than 1,400 hip and knee prostheses) and just as many conservatively treated patients speak for our great experience. The goal is to find the optimal treatment for each patient individually.
In addition to the designated Departments of General Orthopedics and Trauma Surgery and Rheumatoid Orthopedics, the Orthopedics Klinik Volmarstein offers pediatric and neuro-orthopedics, tumor orthopedics and revision surgery, hand surgery and foot surgery as well as special departments for the excellent treatment of our patients.
In 2019, Orthopedics Klinik Volmarstein was selected as the "Top Medical Center for Pediatric Orthopedics".
The outpatient department, inpatient department and lounge are well-decorated. We even had a chance to take a tour in the operation room as well as the President's Scientific Research Department.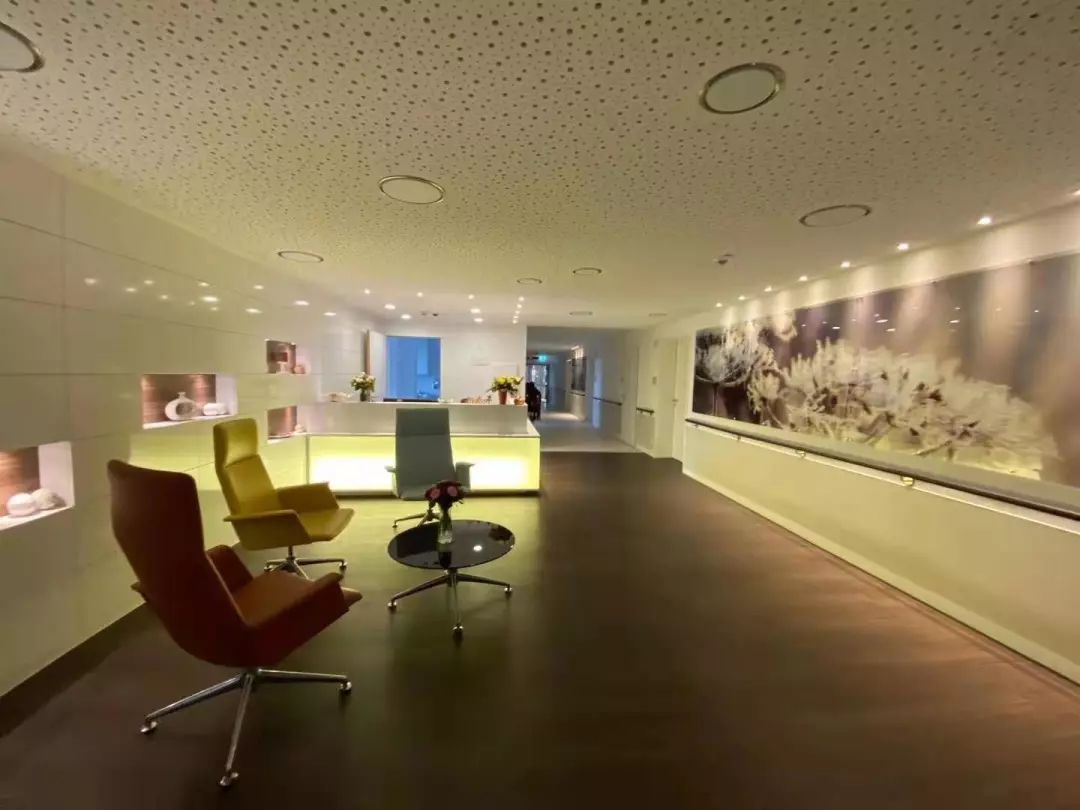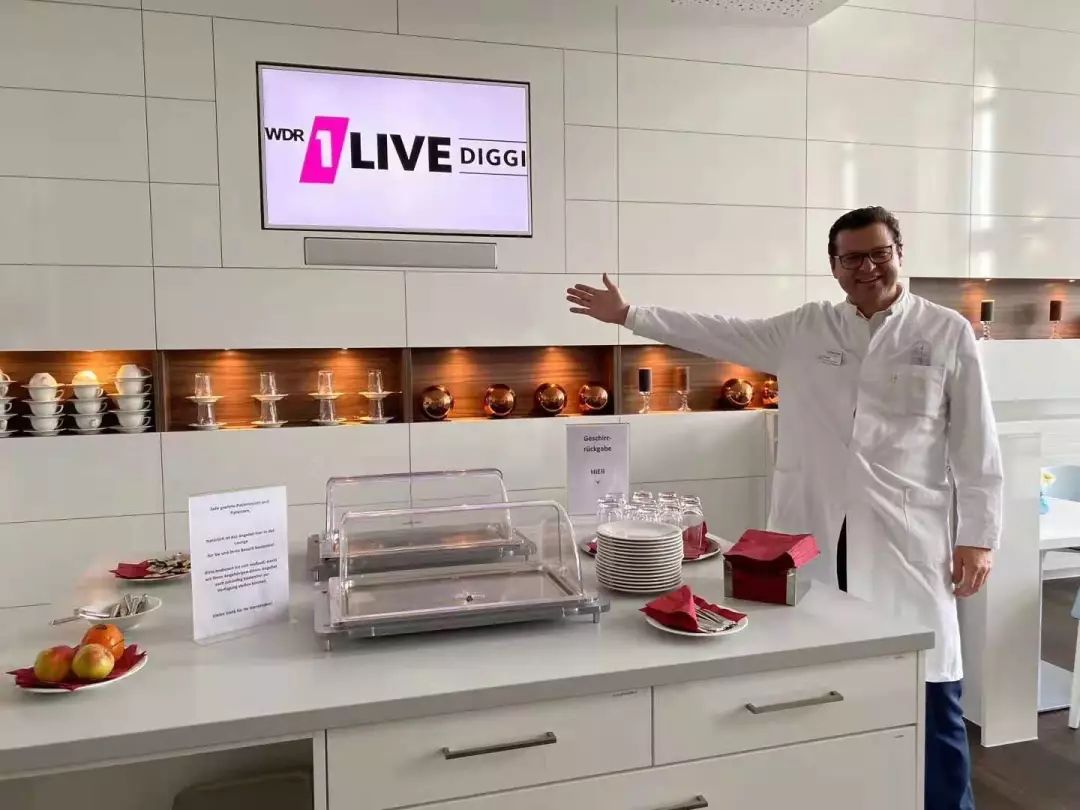 There were flowers set everywhere, even at the inquiry office. Coffee, tea and fruit are prepared in the patients' lounge, which is more intimate and meticulous than a luxury hotel, giving people a sense of comfort and warmth.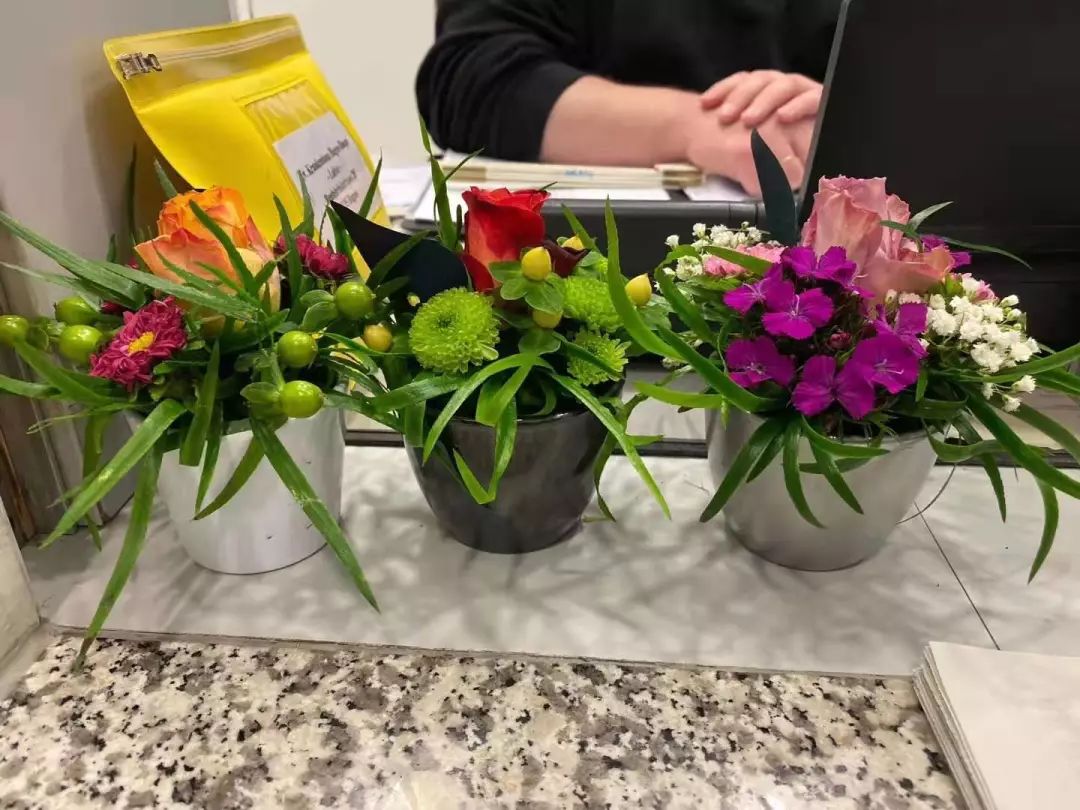 By sunset, we took photos in the hospital garden, the most unforgettable hospital in our lives.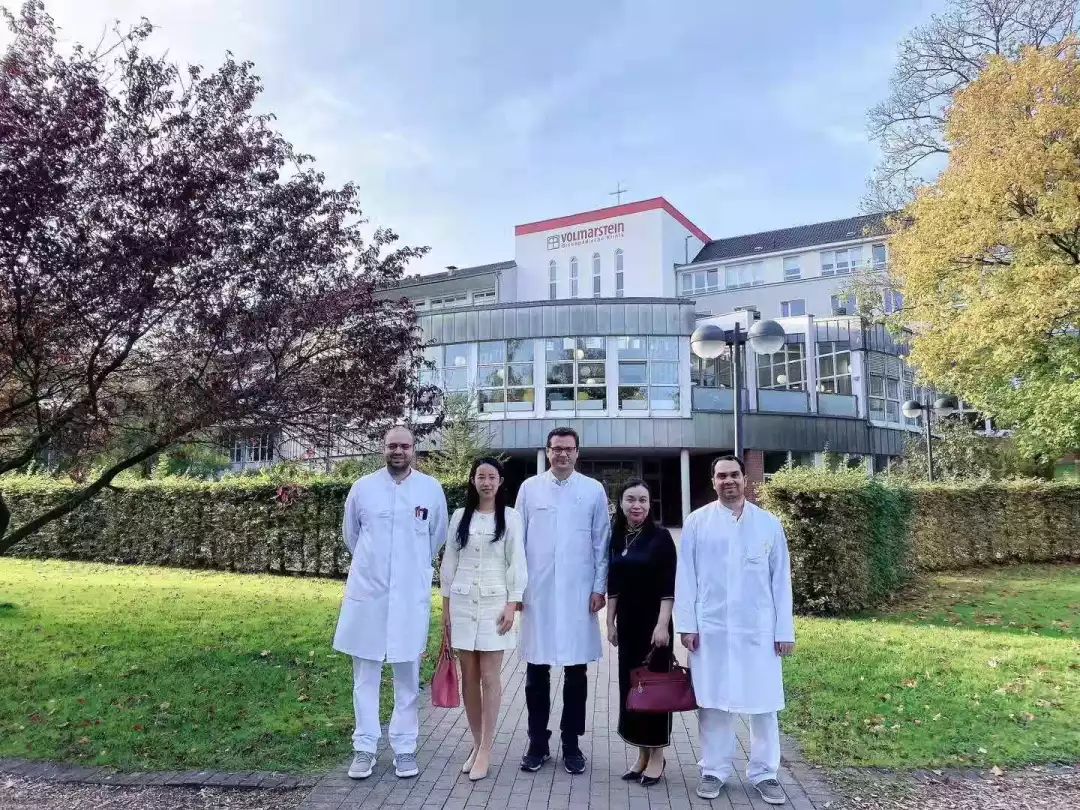 At nightfall, we invited the hospital president to have dinner in a castle. The car climbed up the hill along the country path, a vast field appeared in front of us, as if a picture in the cinema, beautiful and romantic.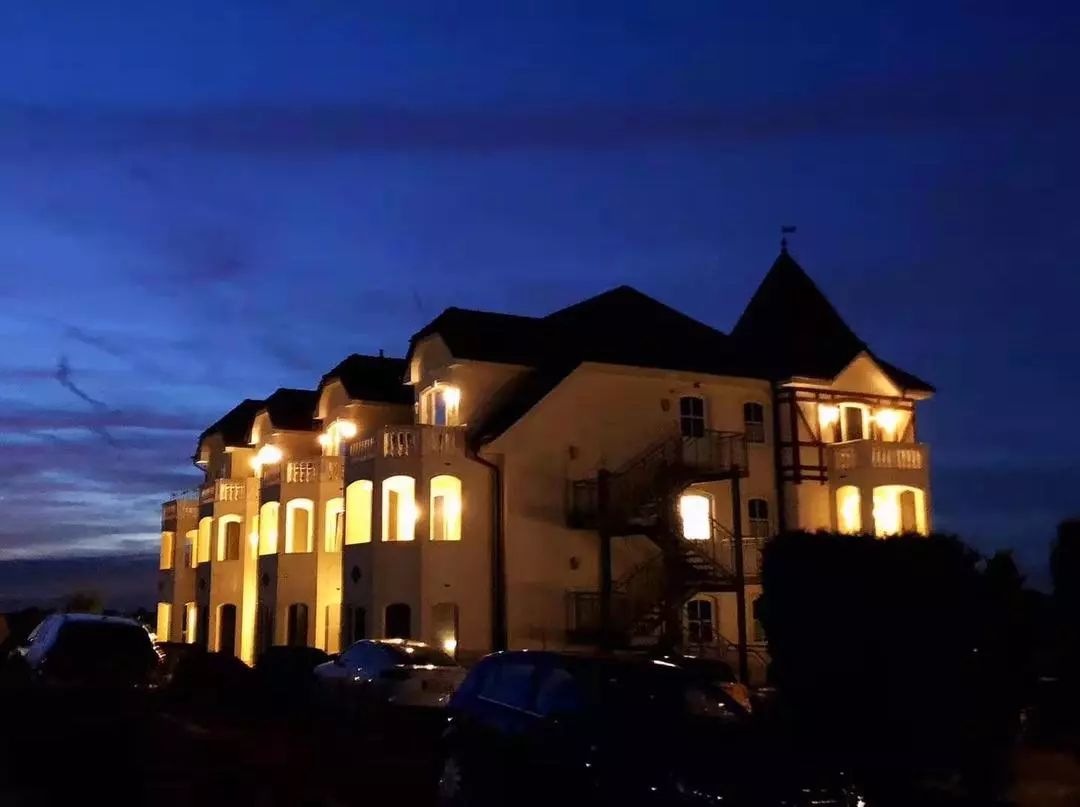 After two-hour talking, we even got to teach him to download Wechat. The aperitif that the President ordered for us is vintage, so do the specialties.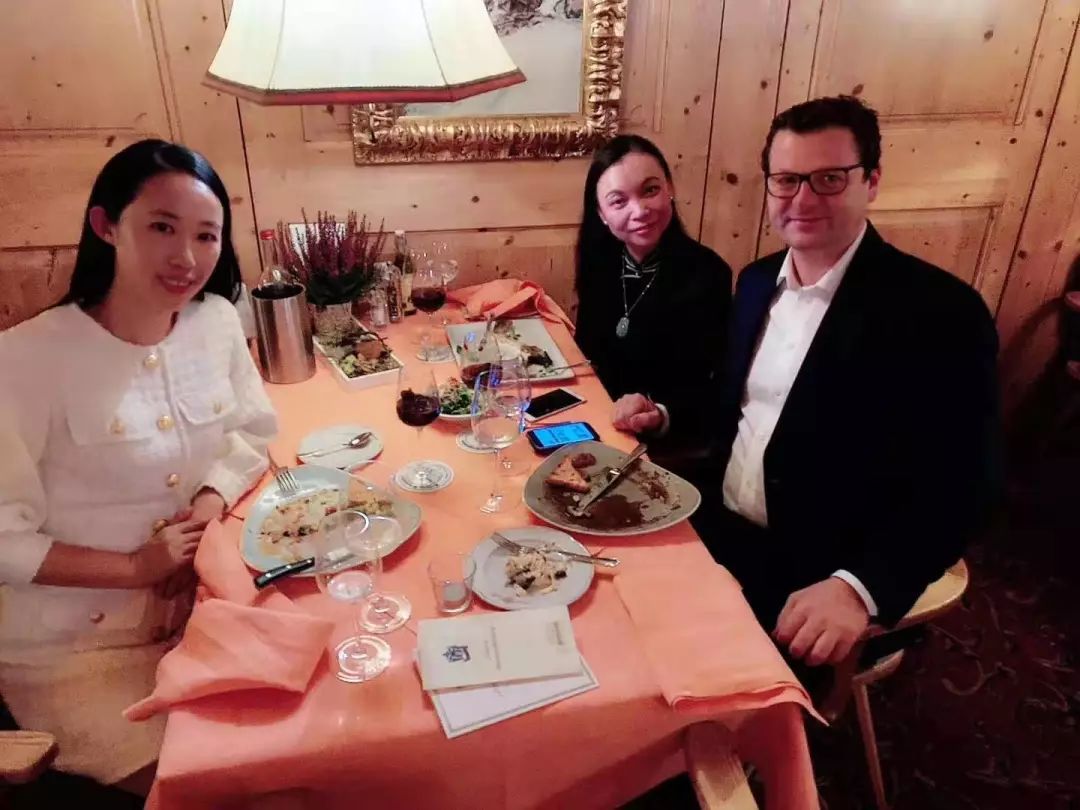 We told him that the Dongguan People's Hospital was founded in 1888 by a German missionary, Mr. Hueck. Hospital President Leidinger immediately looked up the internet and he did find a newspaper. A 12 pages newspaper, especially devoted to the Hueck's romaunt in Dongguan People's Hospital when he was the medical president back then. He returned to Germany from Dongguan in 1951 and then went to Indonesia and Sumatra. Surprisingly, Hueck's home is only 10 kilometers from Leidinger's hospital, which is currently remodeled into a hotel. It is so kind of President Leidinger to assist searching for Hueck's offspring. This morning, I sent the newspaper to President CAI and President LUO, from Dongguan People's Hospital, who is very excited. This is an old and affecting story. We are waiting for the following saga.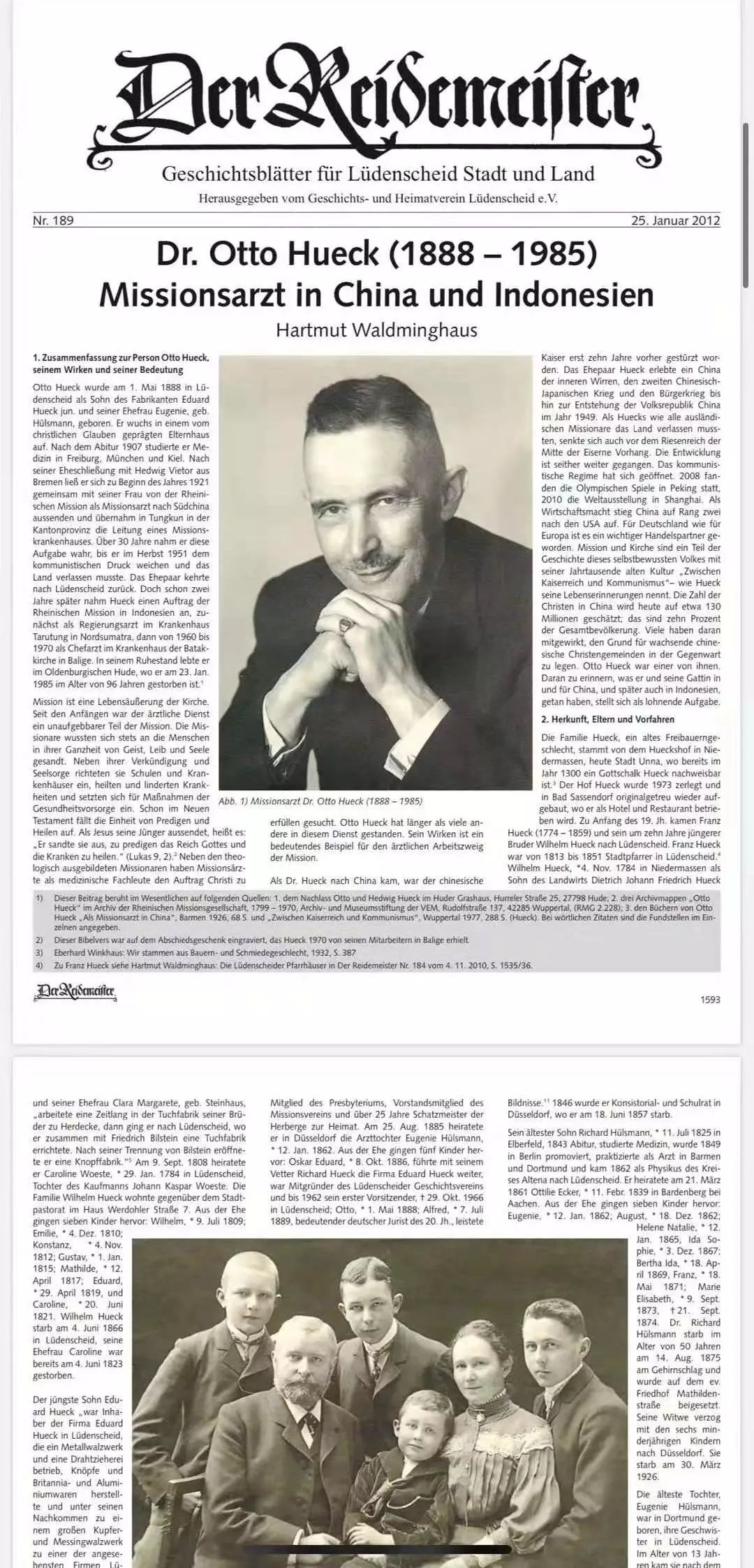 October 26th, 2019
We checked in the ancient and elegant Schlosshotel Kronberg - Hotel which was established at the end of the 19th century for the dowager German Empress Victoria and in honor of her late husband, Emperor Frederick III (Friedrich III).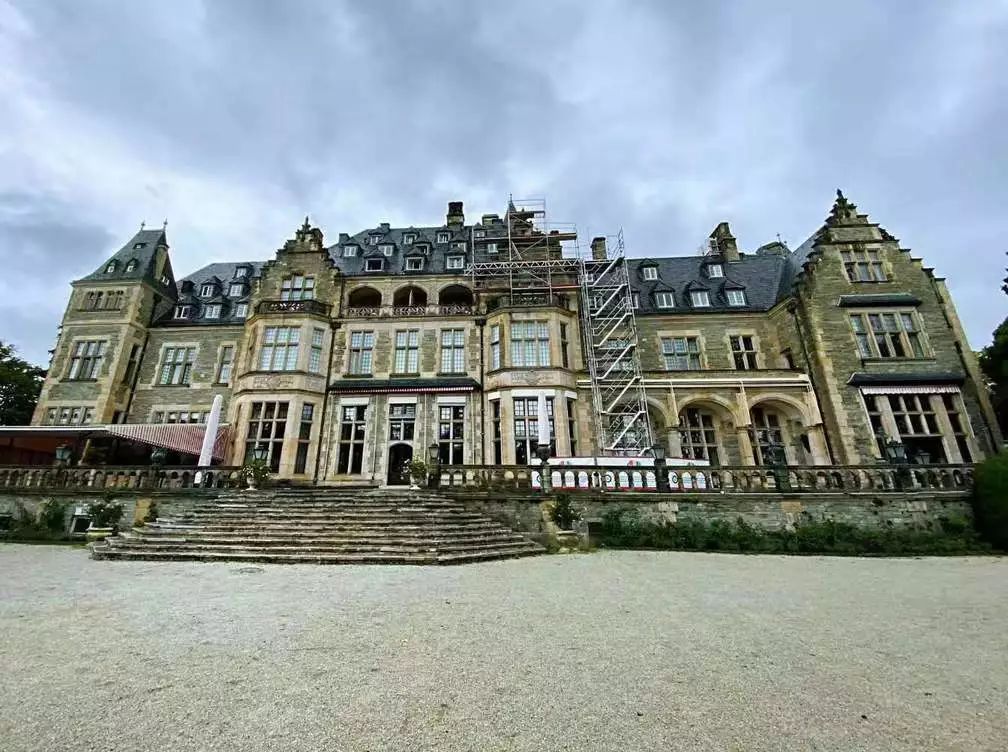 The castle displays antiques and parts of the paintings are well preserved, along with antiques and fireplace. The magnificent design makes it as if walking through the luxurious German Court in the late 19th century.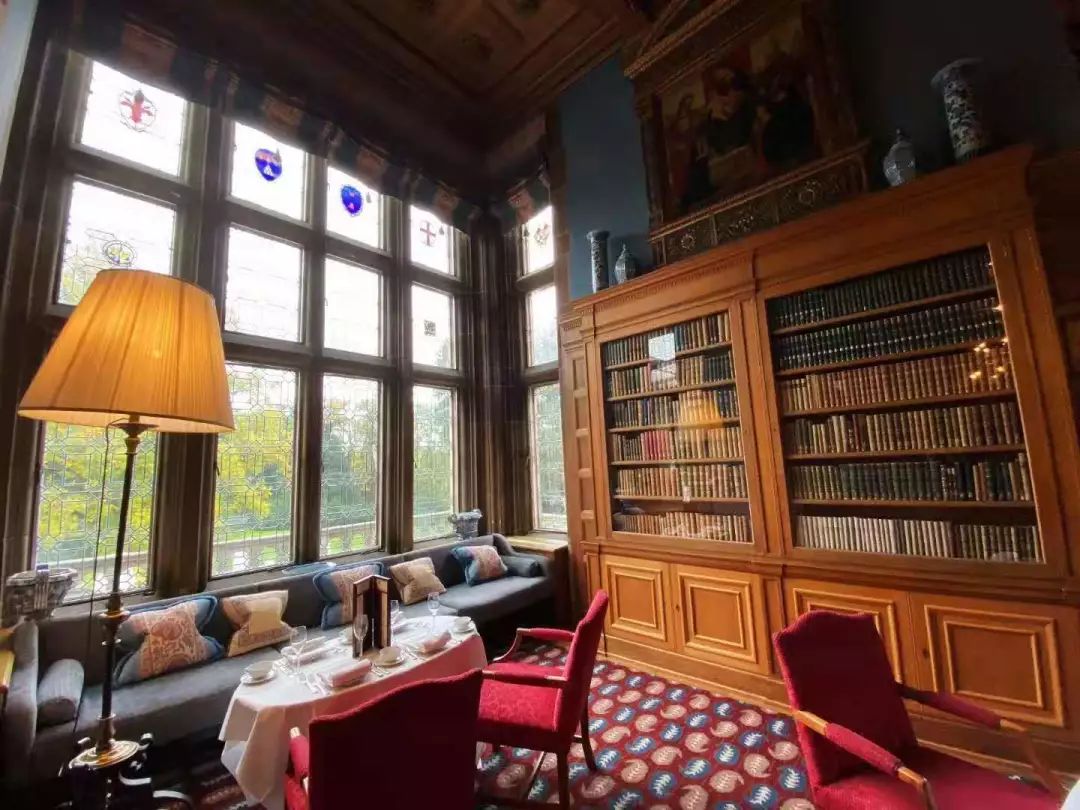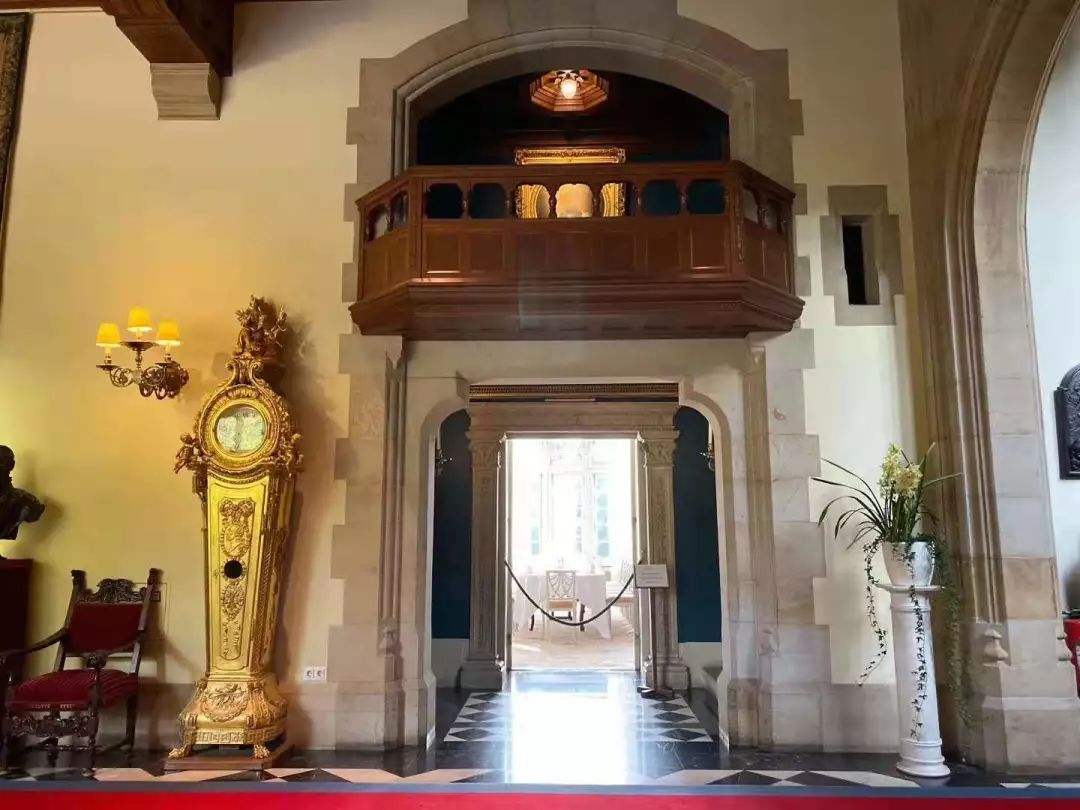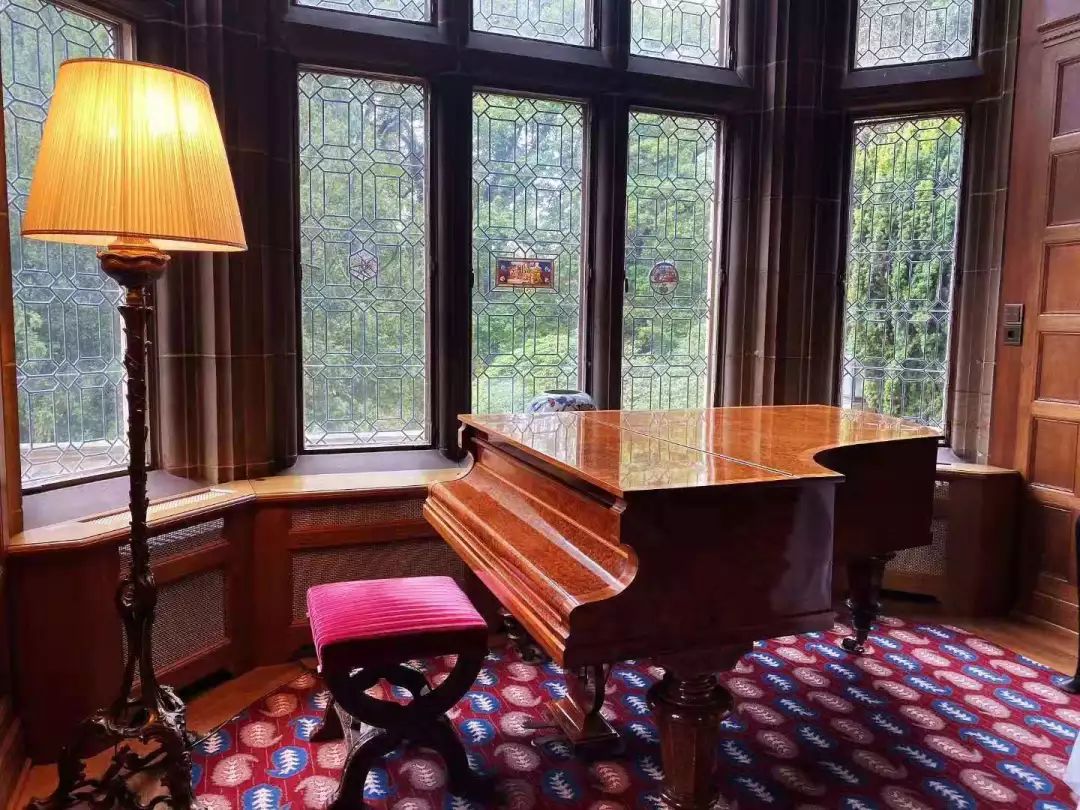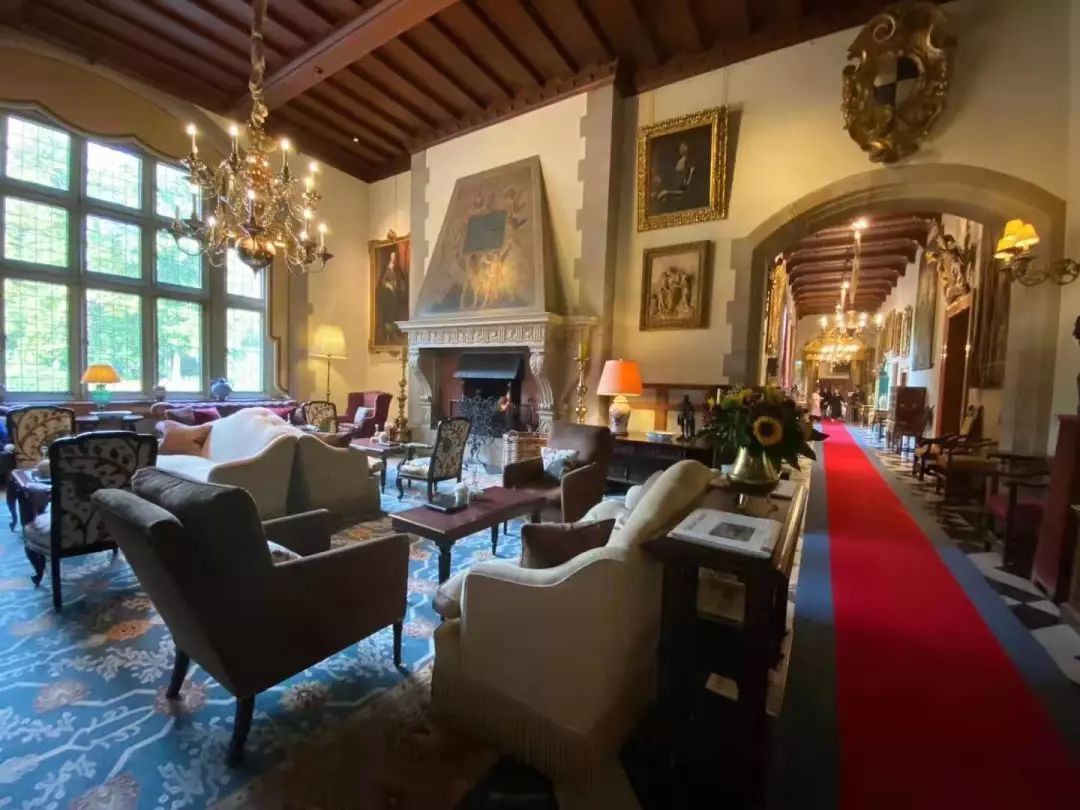 The day before yesterday, w received an invitation letter from the President of EURO Spine, officially invite us to attend the Spring Specialty Meeting in May 2020. Gloryren, collaborated with EURO Spine, will hold a welcome banquet in Schlosshotel Kronberg. Before the banquet, there will be a Champagne Reception. Also, we will invite international spine masters who cooperate with us to this grand banquet. This indicates a brand new level of academic change on spine between China and Europe.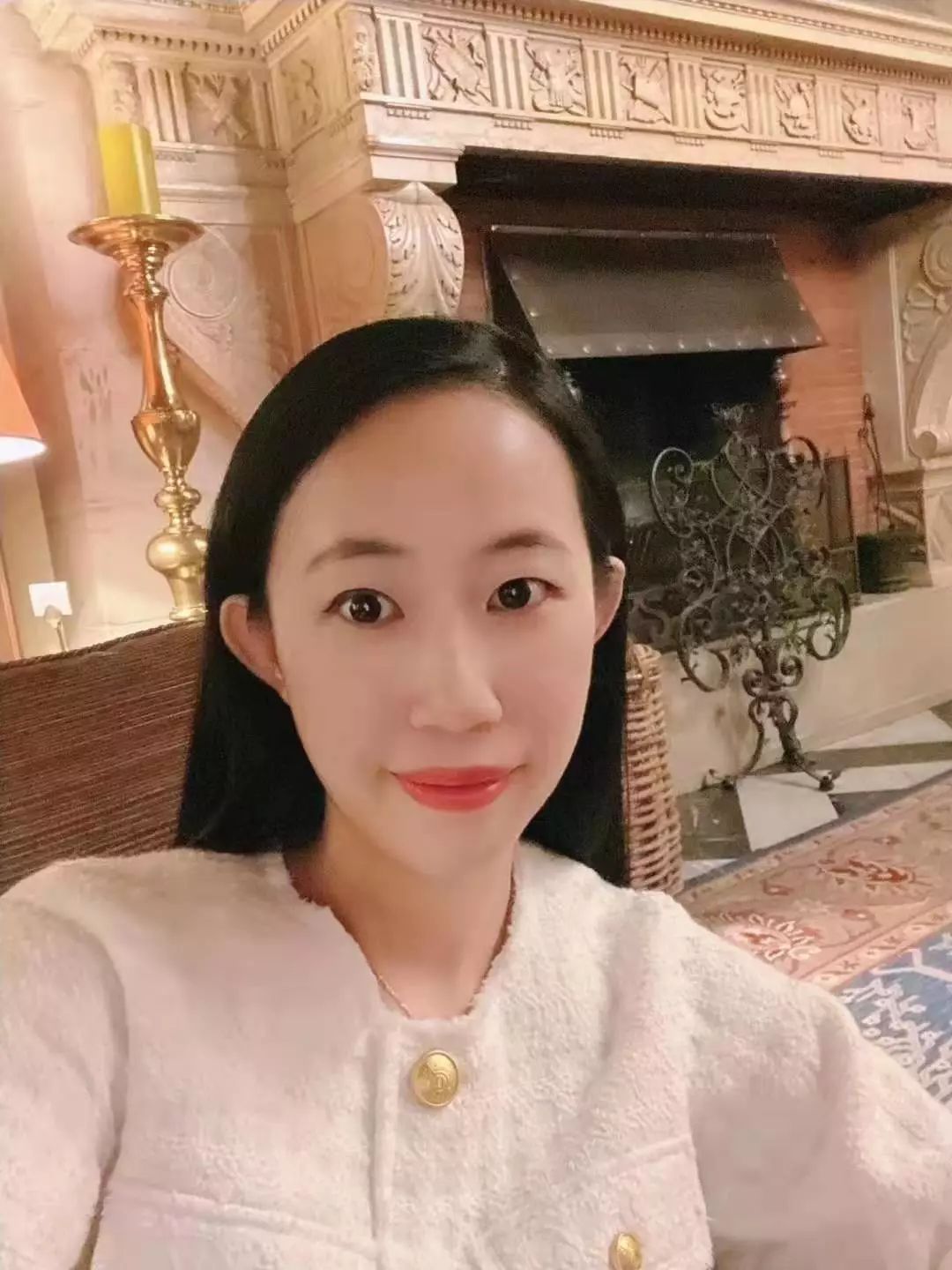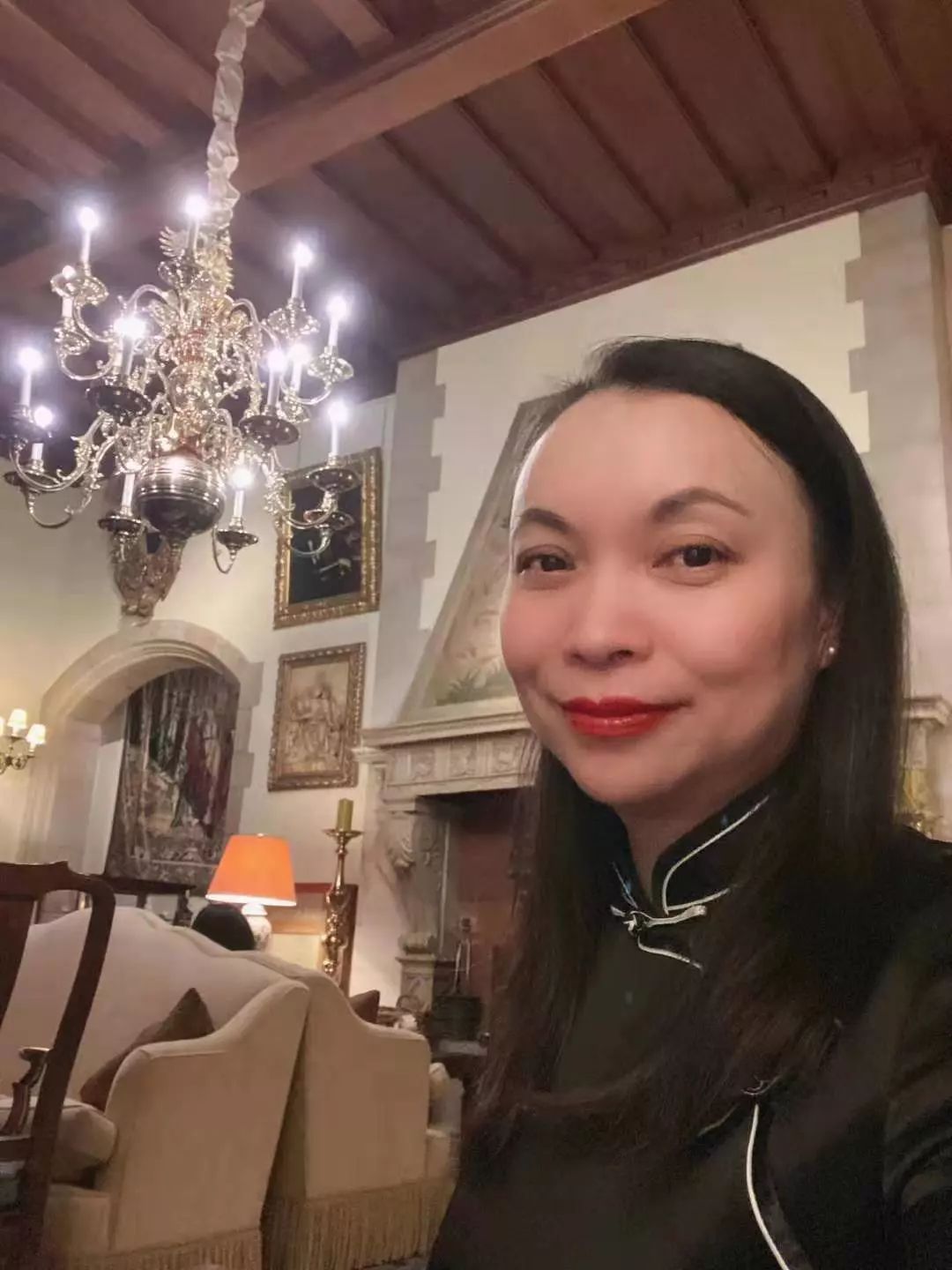 October 27th, 2019
In the afternoon, we finally arrived in Heidelberg, then visited ATOS Clinics Heidelberg.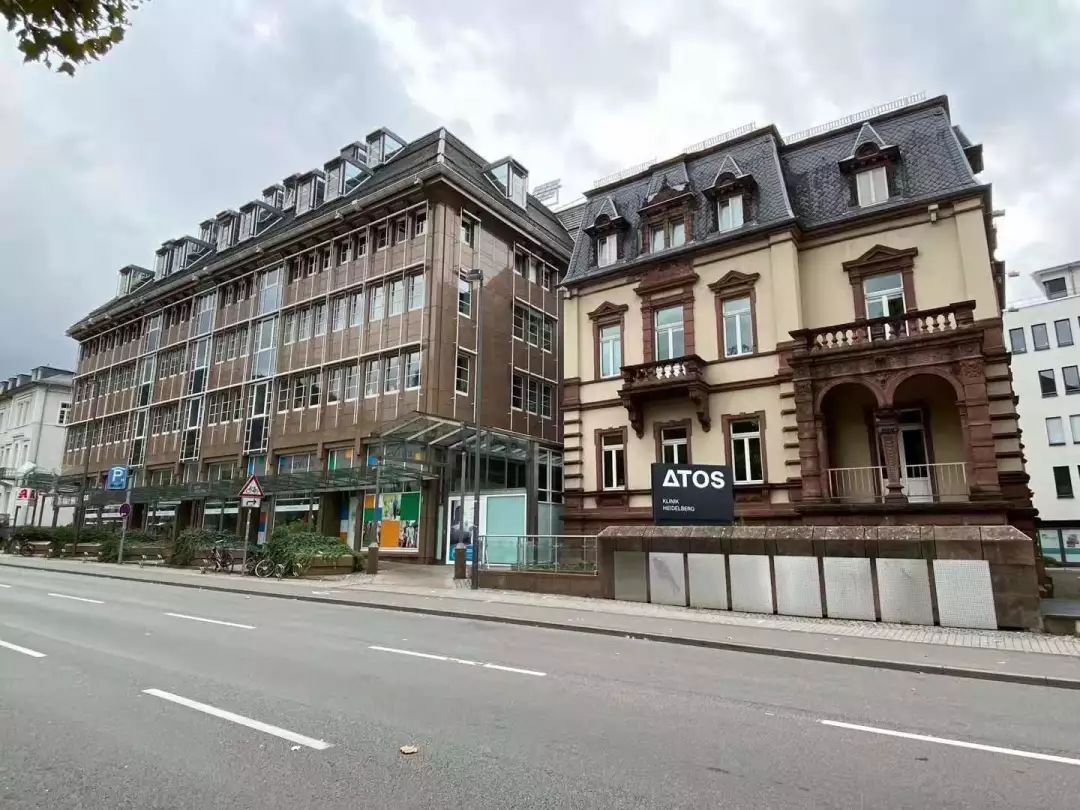 ATOS Clinic was founded by Hebermeyer, the former President of European Shoulder Associates. He is also the first man in the worldwide shoulder surgery, a friend of Michael Mayer who is a renowned orthopedics master. Back in 1997, he established ATOS Clinic in Heidelberg, and then a second clinic in Munich. After this meeting, he agreed that all experts to fully support Gloryren's business in China.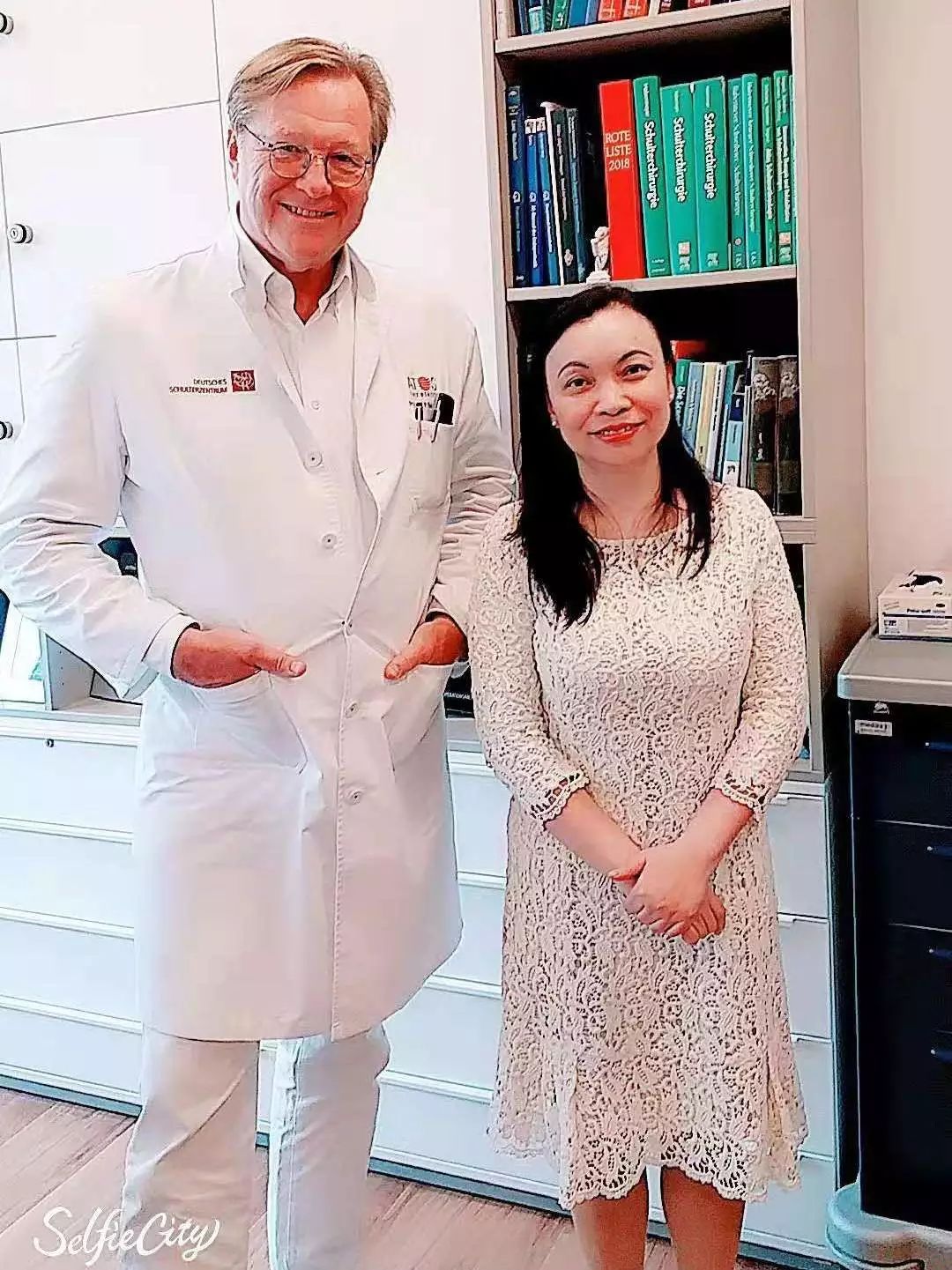 October 28th, 2019
This morning, we drove to Heidelberg University Hospital for a meeting with the President and in the international office. Heidelberg University Hospital attaches great importance to international strategic cooperation. They are very interested in the SEOS 2020 held in Suzhou city, China.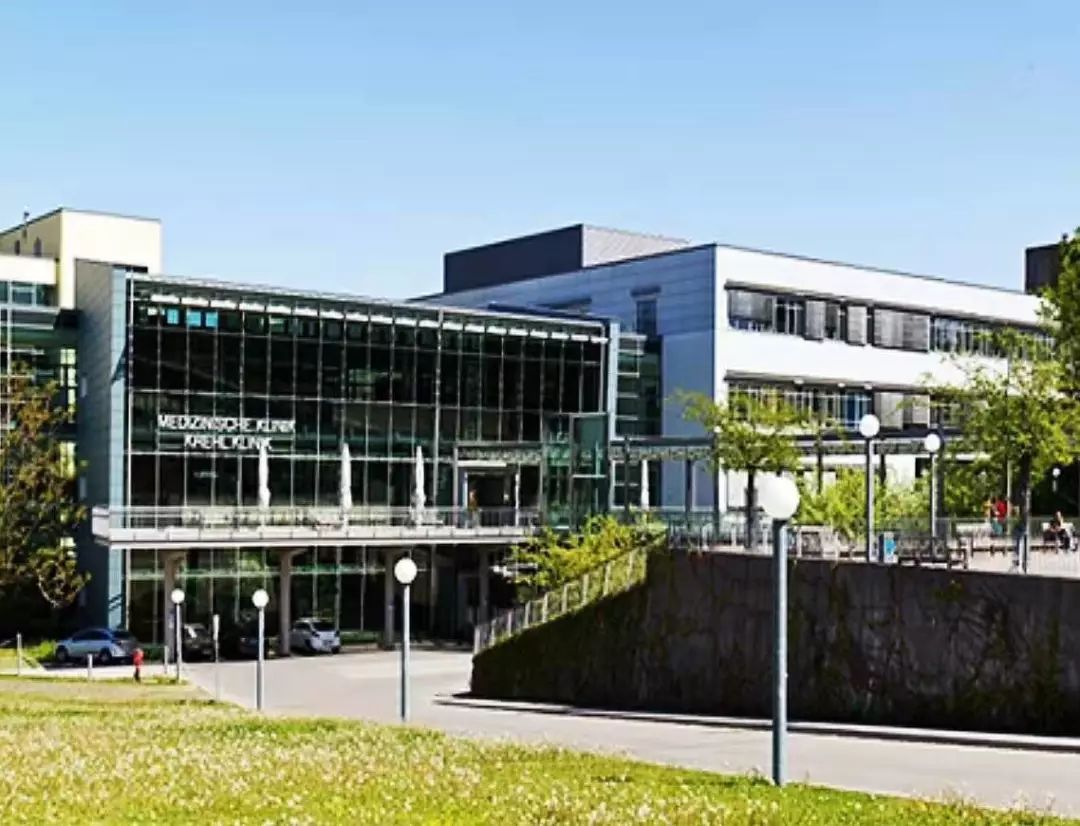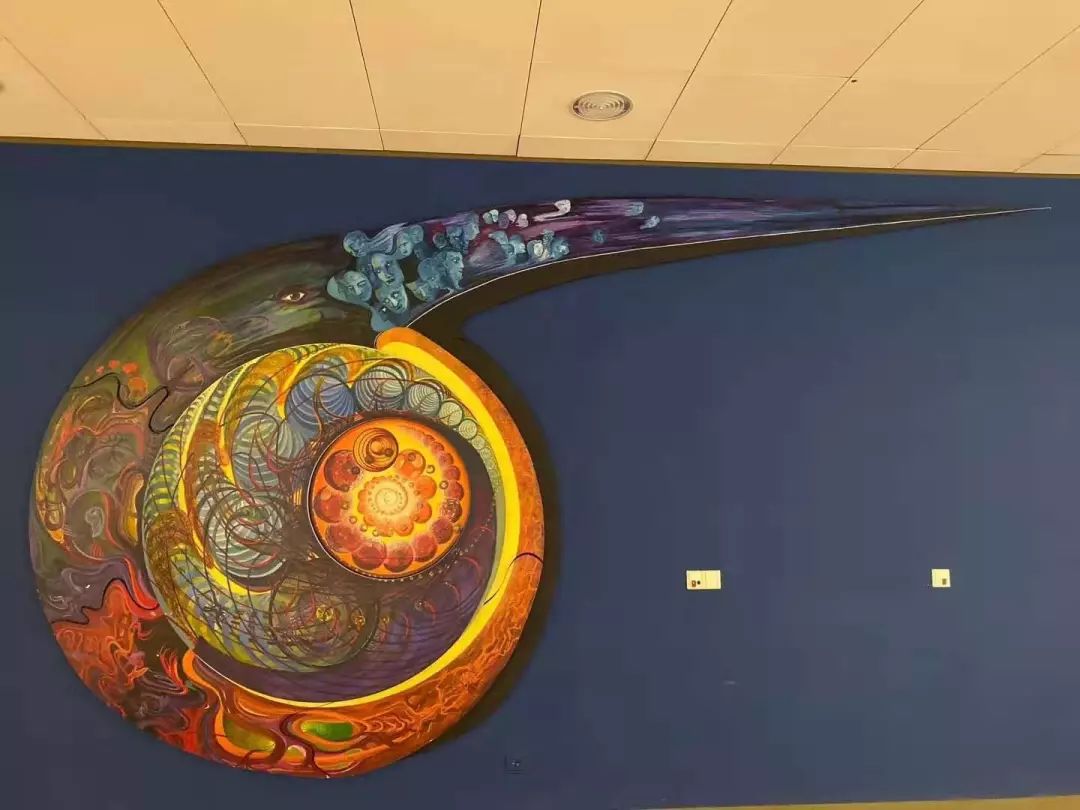 Introduction of Heidelberg University Hospital
Heidelberg University Hospital, founded in 1593, now owns 15 hospitals, 46 specialized clinical departments, 8 medical institutes, 11,000 employees including 1,400 medical staff and 2,800 medical students and a large medical center. The hospital received 960,000 outpatient visits along with 61,000 inpatient cases in 2012.
In the course of its eventful history, many Nobel Prize winners cast a mystery on this a-century-old hospital. Medical students around the globe are proud of being admitted into this university. Meanwhile, Heidelberg University Hospital gradually became the internationally reputable medicine clinical center, with great kindness to their patients, outstanding achievements to the scientific research, medical education and modern human medicine, the hospital has kept its ranking in the top five medical schools in Europe. Furthermore, Heidelberg University Hospital once treated the former Prime Minister Kohl and other politicians. In the last few years, a great majority of high-profile patients and social celebrities from Russia, Switzerland, and the Arab States choose to accept top medical services in Heidelberg University Hospital.
From traditional department such as internal medicine, surgery, anesthesiology, ophthalmology, genes, gynecology and obstetrics, orthopedics, radiology to the Heidelberg Ion Beam Therapy Centre(HIT) and the National Center for Tumor Diseases(NCT), also affiliated Pediatric Hospital, all of them are the advantages of Heidelberg University Hospital. Besides, European Pancreas Center at Heidelberg University Hospital is one of the leading institutions for the diagnosis and treatment of pancreatic diseases, particularly for pancreatic cancer.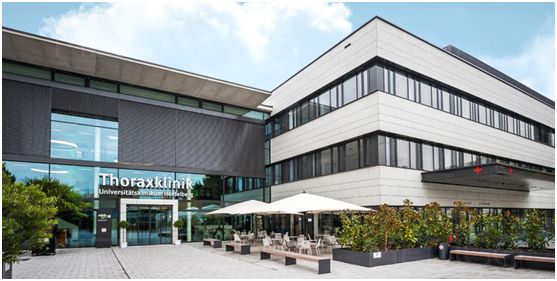 Left for Frankfurt am Main, the Financial Capital of Germany, in the afternoon.
A meeting was arranged between us and the founding team from Software Development Company, an all-spinal solution company invested by the former President of the German Spine Society. The team spent 15 years to develop a full solution in the orthopedics surgery, a 3D Imaging Artificial Intelligence System involved all kinds of orthopedics surgical solution. This system has been put into use by 3500 hospitals around the globe while 1800 clinics in Germany at the moment. Also, several hospitals that cooperate with us would be selected for a three-month free trial.
October 29th, 2019
Today, we finally came across the very famous spine masters, the former President of the German Spine Society, who has been listed in the FOCUS for ten years. Meanwhile, he also is the President of the Spine Center of Sana Hospital Group, the biggest hospital group in Germany. It has been 15 years since his first visit to Shenzhen and Beijing, China in 2005. He will come to China again for visiting professors in February and September 2020 in The Affiliated Hospital of Shenzhen University.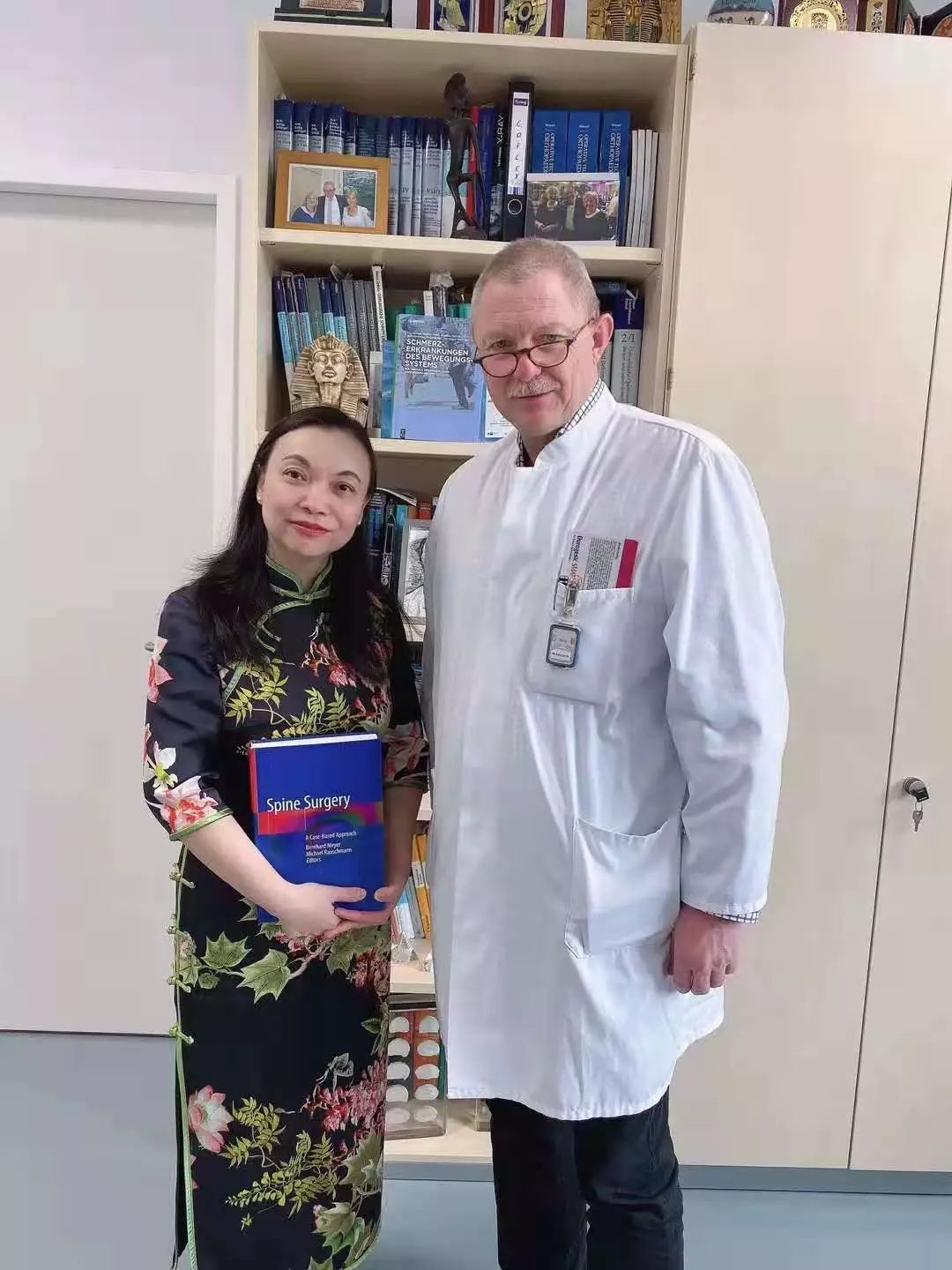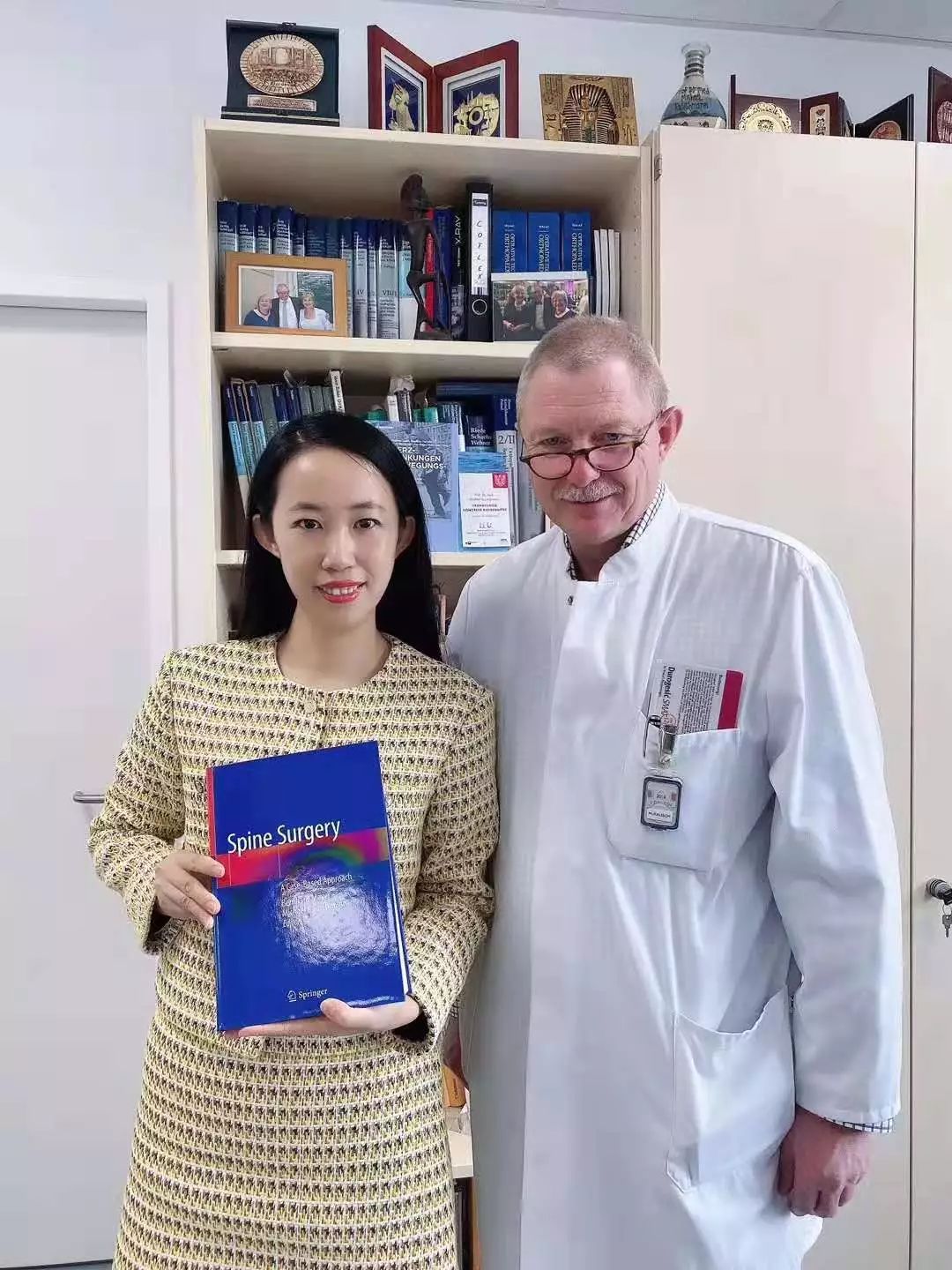 Sana Hospital Group
Sana Hospital Group is one of the biggest private hospital group in Germany. Under the Sana umbrella are 53 hospitals, with more than 2.2 million patients yearly, 34.293 employees and annual sales of 2.7 billion Euros. Sana is owned by the 25 leading German private health insurance companies, including Alliance Insurance Group, DKV and Signal Iduna.
Sana Hospital Group operates leading facilities, among them university hospitals, to deliver top tier medical quality in a broad portfolio. In addition to our core business in acute medicine, the group owns other specialized facilities as rehab centers, nursing homes and outpatient centers. Sana also is known for its functional services for approx. more than 500 German hospitals, as central supply, sterilization, catering or management and education. Sana works closely with authorities, investors, hospitals and high-end specialized physicians.
Actually, Sana Hospital Group strongly invests in the internationalization of medical services for foreign patients and partners. All health locations are quickly accessible via Germany`s major international airports such as Frankfurt, Munich, Düsseldorf, Cologne, Stuttgart, Dresden or Berlin. Culturally trained multilingual staff acts as a first point of contact for all questions about medical treatment in Germany.
So far, We have cooperated with three hospitals from Sana Group, among which a talented sports medicine expert from OCM(Orthopedics Chirurgie München), a branch of Sana Hospital Group, will be a visiting professor in Nanchang, China next year.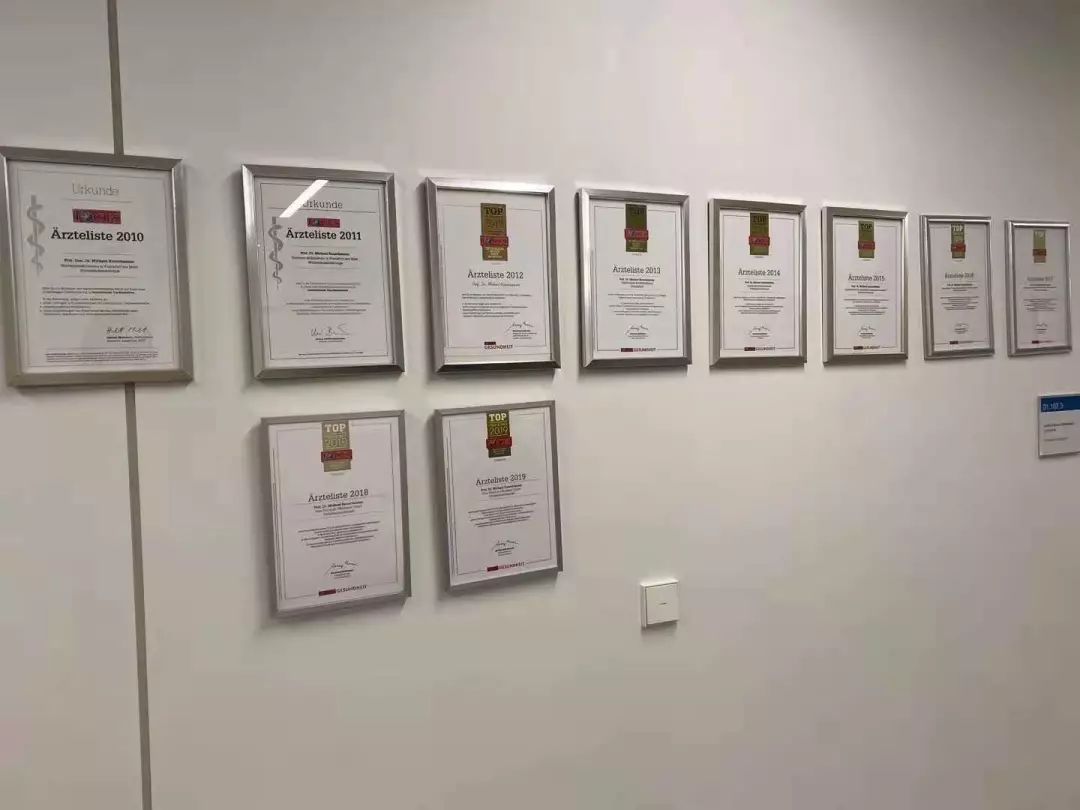 October 30th, 2019
Early in the morning, we managed to arrive in the BG Kliniken Frankfurt am Main, which is a hospital group with nine trauma centers in the domestic. As a governmental supported hospital group, every patient who suffered from an accident or trauma will be committed to these nine trauma centers. The President also considers trauma as his clinical priority. We had a long cooperation with this hospital. Every time he came back from China, he would tell everyone about his special experience in China. We have received a lot of praise not only on SEOS 2019 but also on my cheongsam. Such a wonderful day.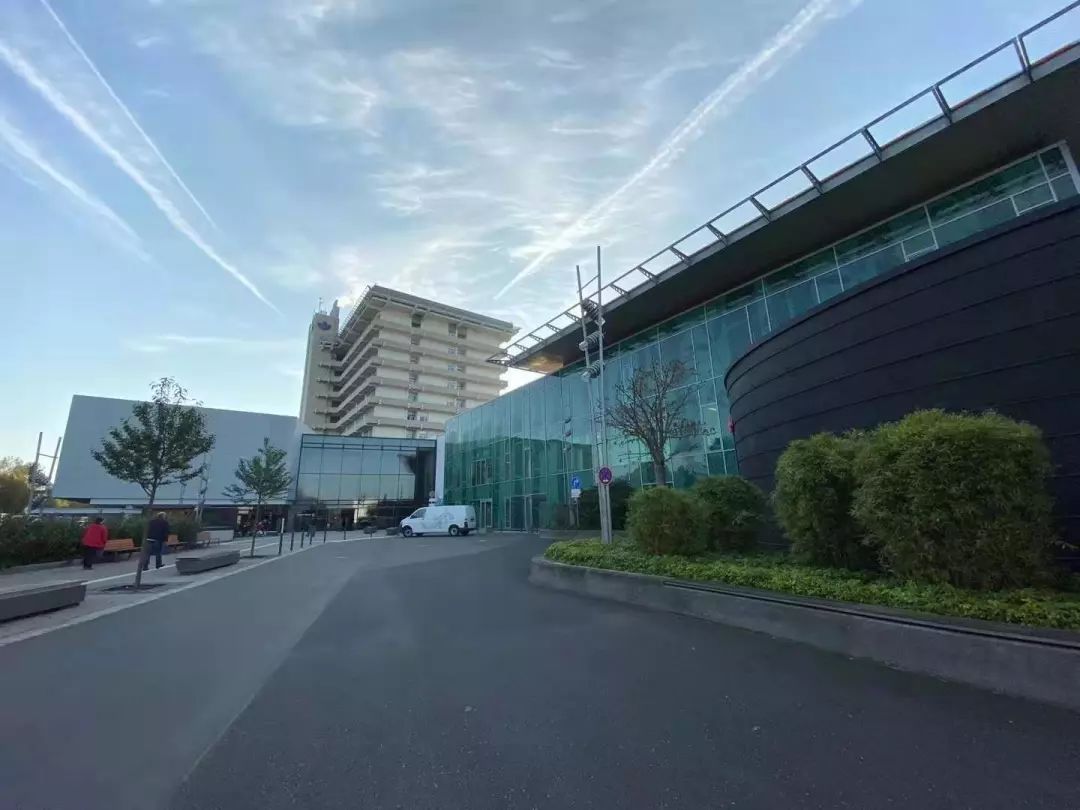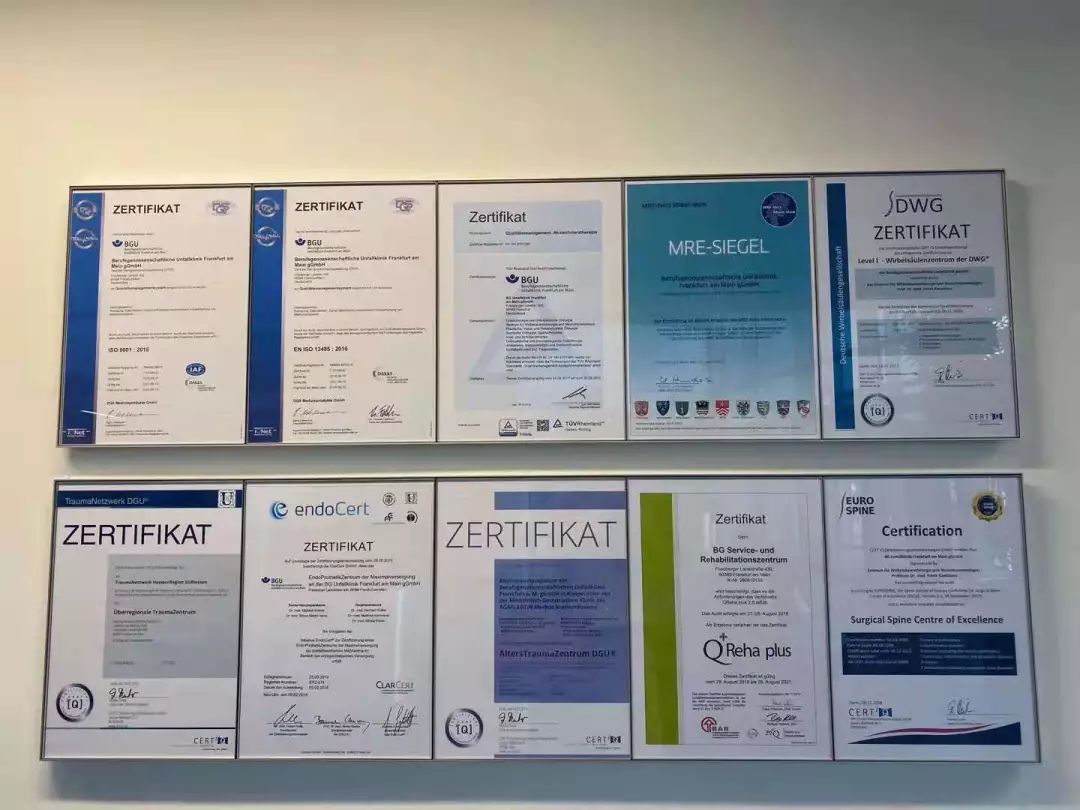 BG Kliniken Frankfurt am Main

BG Hospital Frankfurt am Main is a supraregional trauma center for accident surgery in the Rhine-Main area. With eleven specialization departments and several outpatient departments, it cares for more than 10 000 inpatients and 55 000 outpatients annually. The unit has over 348 beds. With approximately 5 000 operations every year, the emergency care center of the BG Hospital Frankfurt am Main is one of the biggest in the federal state of Hesse. The clinic is part of the trauma network "Hessen Süd" and home to the rescue helicopter Christoph 2.
Highly qualified physicians, caregivers and therapists ensure the best care for trauma patients. They are on call 24-hours a day to provide the highest level of treatment to all patients, regardless of insurance status. The clinic specializes in accident surgery, orthopedic surgery, spinal cord injury, spinal surgery, sports orthopedics, plastic and reconstructive surgery, as well as hand and foot surgery. It also has a department for septic surgery and a center for spine surgery and neurotrauma. The overall field is supplemented by inpatient and outpatient rehabilitation.
Tonight we fly from Frankfurt am main to Beijing and then Guangzhou. At the airport customs, we were required to disclose all of our luggage by the customs officer. I told him we are not here to travel to Germany. We have been working in Germany for the whole 17 days. The customs officer immediately said to us, "Please close the suitcases, close them." And yet, they are very, very kind to us. He kept praising our work since people in Germany respect doctors very, very much.
19 days, Helen communicated with all the well-known hospital presidents and top-class international orthopedics masters. She dealt with all business English communication, and I handled all the complimentary English lines. Without a day off, we got up early 6:30 in the morning, went for work at 8:00 and call it at night. Helen did a great job in the DKOU 2019. While our stay has been very short, we feel that it has been very rewarding.