"It is better to travel ten thousand miles than to read ten thousand books".
"Traveling ten thousand miles is no better than meeting numerous people".
"The world is so big that we should travel around because we will have new experiences".
"Take a step forward bravely, and you will discover more beautiful scenery."
The University Medical Center Göttingen is an important strategic partner hospital of Gloryren in Germany. In 2022, with the help of Gloryren, surgeon Ding Zhijun and surgeon Zhong Cheng visited Germany for fellowship and began their fellowship from July 2022 to December 2022 in the University Medical Center Göttingen.
The fifth episode of Healing with Benevolence features surgeon Ding Zhijun and Surgeon Zhong Cheng and invites them to share their experiences in the University Medical Center Göttingen, including sharing their preparations, difficulties during the application process, clothing, food, housing, the scenic spots them visited in Germany, their experience of further training in the University Medical Center Göttingen and the differences between pursuing a doctoral degree in domestic hospitals and German hospitals.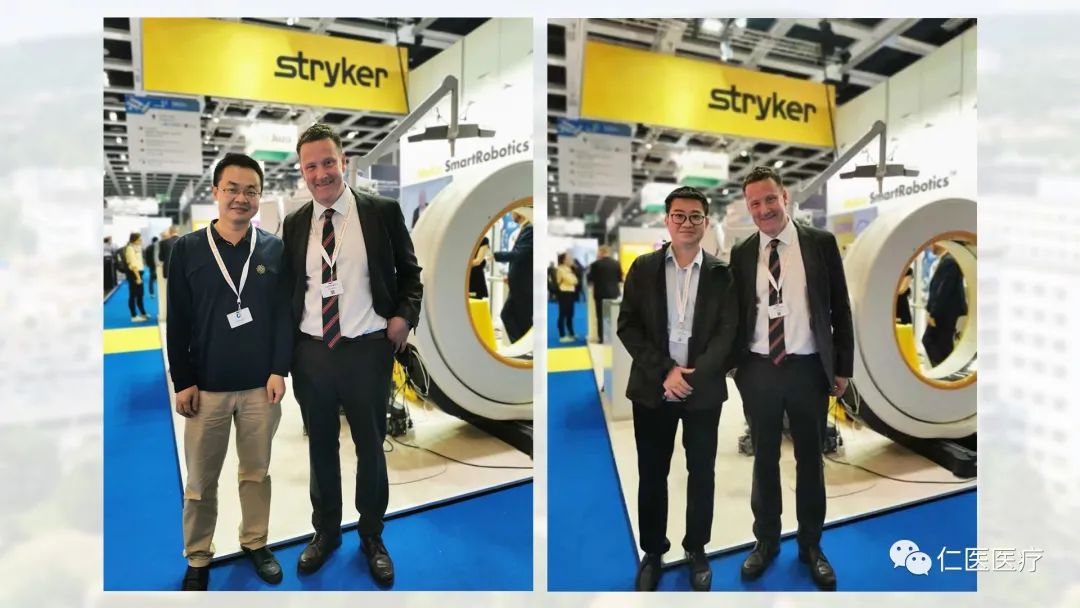 University Medical Center Göttingen
Introduction
Founded in 1731, University of Göttingen and its medical center have cultivated 45 Nobel Prize laureates over the years. Founded in 1781, University Medical Center Göttingen provides services that are accessible by the whole Sachsen. As one of the biggest university hospitals in Germany, it boasts over 61 departments, research institutes and interdisciplinary centers. University Medical Center Göttingen has 1,450 beds, receives an average of 220,000 outpatients and 65,500 inpatients annually.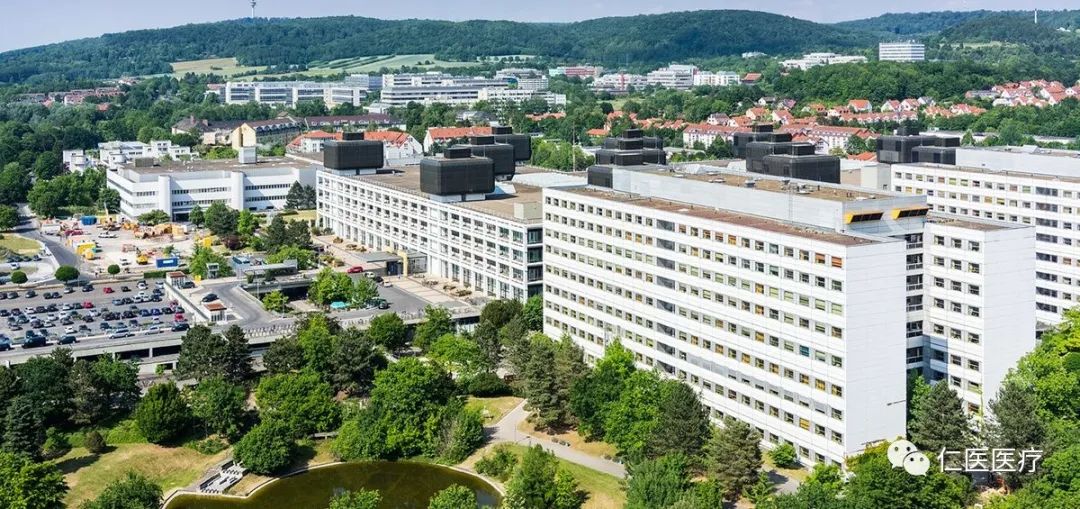 1. Have you achieved your learning objectives during your fellowship? What did this fellowship mean to you?
Zhong: First of all, I would like to talk about my learning objectives, most of which have been achieved. I am a spine surgeon, and I saw some surgeries at the University Medical Center Göttingen (UMG) that I have never seen in China. For instance, some anterior and lateral spine surgeries for thoracic and lumbar vertebrae, robotic orthopedic surgery for cervical vertebrae, and other robotic-assisted surgeries with the use of Aesculap robots and with 3D printing technology.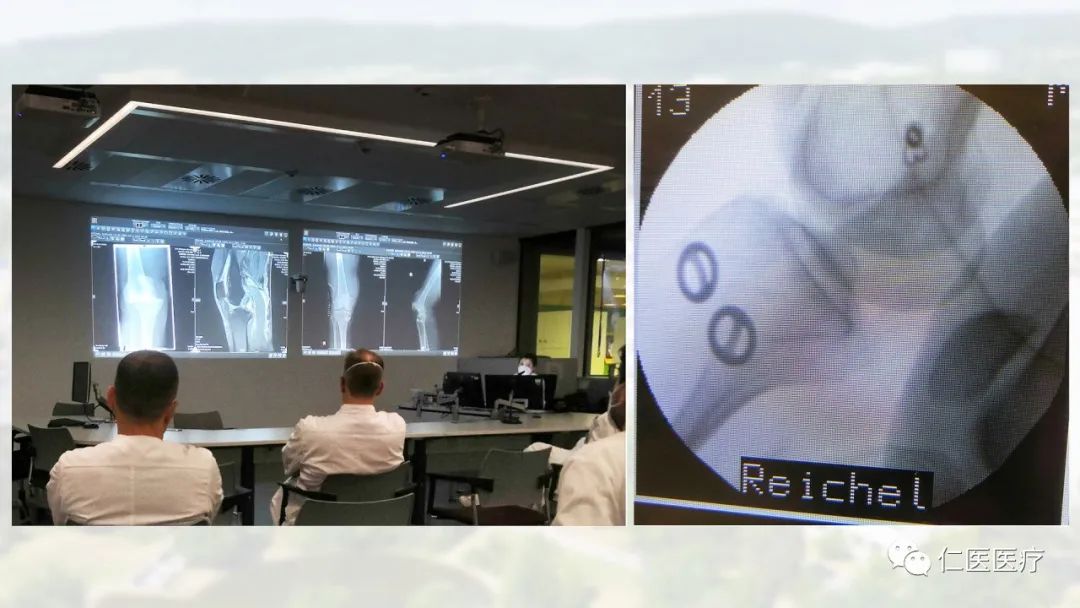 What's more notable is the number of the corrective surgery for scoliosis there. They perform almost this kind of surgery two to four times every week. This is not a small number, not only in Germany but also in China. Before we lacked the knowledge about some spine surgeries, and we made it up in Germany which have basically met our expectations. After we arrived in Germany, we were faced with a completely new environment. For me, I grew up in China all along, so this was my first time to travel abroad and stay in Germany, a beautiful yet unfamiliar place. I have never learned about its medical care before. Its medical system and medical settings are different from those of many regions in our country. What impressed me the most is that there is a clear division of labor among the surgeons and nurses there. They do what they are supposed to do, and this way of doing things has been cultivated since childhood. Their habit and work style features a commitment to the rules and regulations which leads to the best result.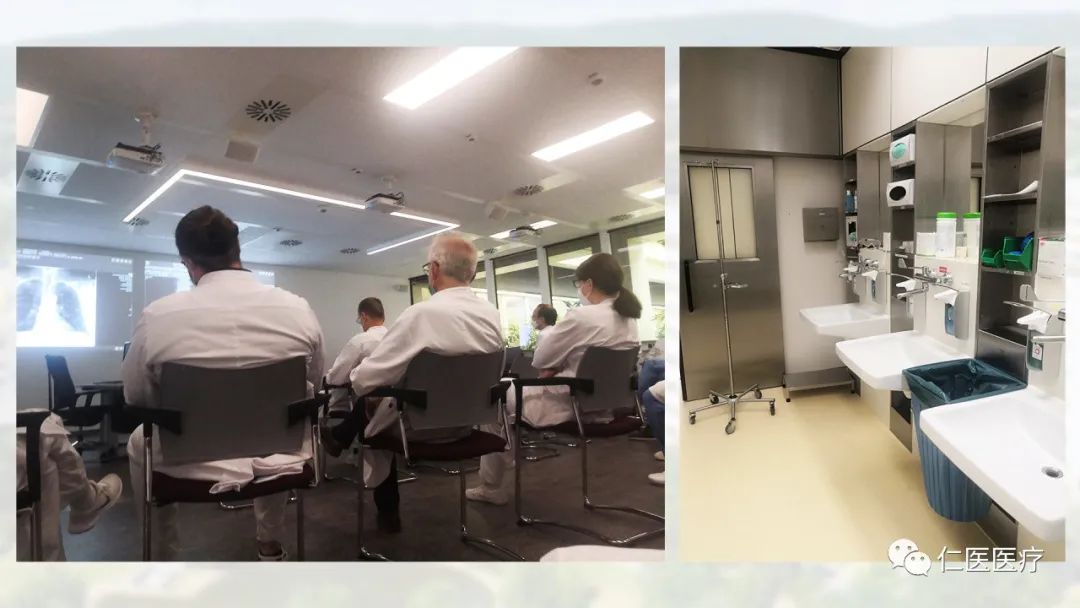 I think the situation in China is different as many Chinese surgeons may have to perform operations, meet with patients, provide outpatient consultations, make ward rounds, attend many meetings and have other things to do. In Germany that's a different story. German surgeons just need to do their job well and treat the patients' diseases.
Ding: I think we have achieved our targets during this fellowship. In the meantime there are some unexpected gains, or surprises. Like Zhong, this was also my first time abroad. When I left China, I was fearful and anxious. Yet when I gradually got used to the new environment, I saw surgeries in sports medicine that I have never seen before in China and saw many cases rarely seen in China. At first, we were worried that if the professors would teach us patiently as we are foreigners from China. After we went there, we found out that we could ask them any questions during the operation and they would stop what they were doing at any time and answer us in detail why they need to do this and what its result would be. They would also recommend some papers or journals that introduce the method to us to read. I think we have completely achieved our goal during this stay. In addition, there are many other perks after work in Germany. We met a lot of international friends and made a lot of friends. They gave us the impression that being a surgeon can be so wonderful and pure and this is something that I want to improve on gradually after I return to China.
2. Does your opinion on fellowship change after you came back from Germany?
Zhong: Definitely it has changed, and it is a quite big one. This is my first time to go abroad, and my biggest impression after going abroad is that my horizon has been broadened. I stop haggling over some trivial matters after coming back. And for my future career prospects, I know my own goals more clearly and know what I should do because I've seen what people do in abroad. I know that it's worth learning their mentality, so I know what I should do after I come back China, which will benefit my future career. The first is that I've broadened my vision. The second is about me being a surgeon. German doctors are very committed. They pay a lot of attention to their specialty and research, which is a little bit different from our country. Surgeons in Germany enjoy a very high status, and every citizen respects doctors from the botton of their hearts. Everyone respects them. This may be different from the situation in China, where there are more positive news, like "angels in white", but what the people think may not quite the same. In terms of level of concentration and profession, I think I have changed a lot since I went to Germany. I know that as a spine surgeon, my priority is to perform well in my own specialty. I don't want to be the same as other people in our hospital who say they want to engage in politics. Then they prioritize other things and forget about their own job.
Ding: As for fellowship, when I knew I had the opportunity to study abroad, I did some research and asked my friends who had been to Germany before. They told me what I should pay attention to, what were the taboos, what we couldn't say and couldn't do and what to pay special attention to. Then, before I went to Germany, they gave me an impression that I just went to Germany for a visit, to take a look and learn something. That's all. And, I must strictly abide by the German laws and the rules and regulations of the hospital. They just don't allow you to observe the surgery, let alone perform surgeries yourself. Maybe we are lucky. After we went to the UMG, we both had a completely different experience from what our friends described. We thought we would just have a superficial understanding there, just like doing internship in China. The mentor might think that if this student is interested, then I would take him to see more. At that time we had been there for more than a month and Prof. Lehmann specially gave each of us a pager. One of our Chinese anesthesiologists said that this was just a symbolic gesture for you to blend into the team. He told me that we should not care too much about it.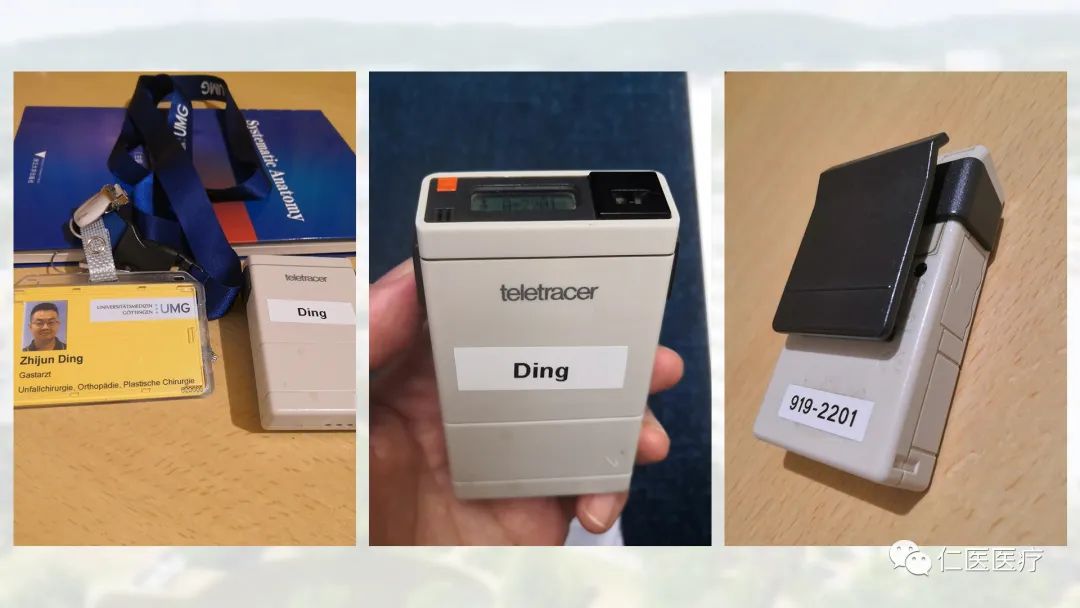 But it turned out that this was not the case. We really blended into them, into their big family. We didn't miss any of their activities. If they didn't have enough surgeons to perform operations today, a staff member would call you and say which surgery room you need to go to and which professor you would perform operations with. And if they have any gatherings or academic meetings, they would take us with them.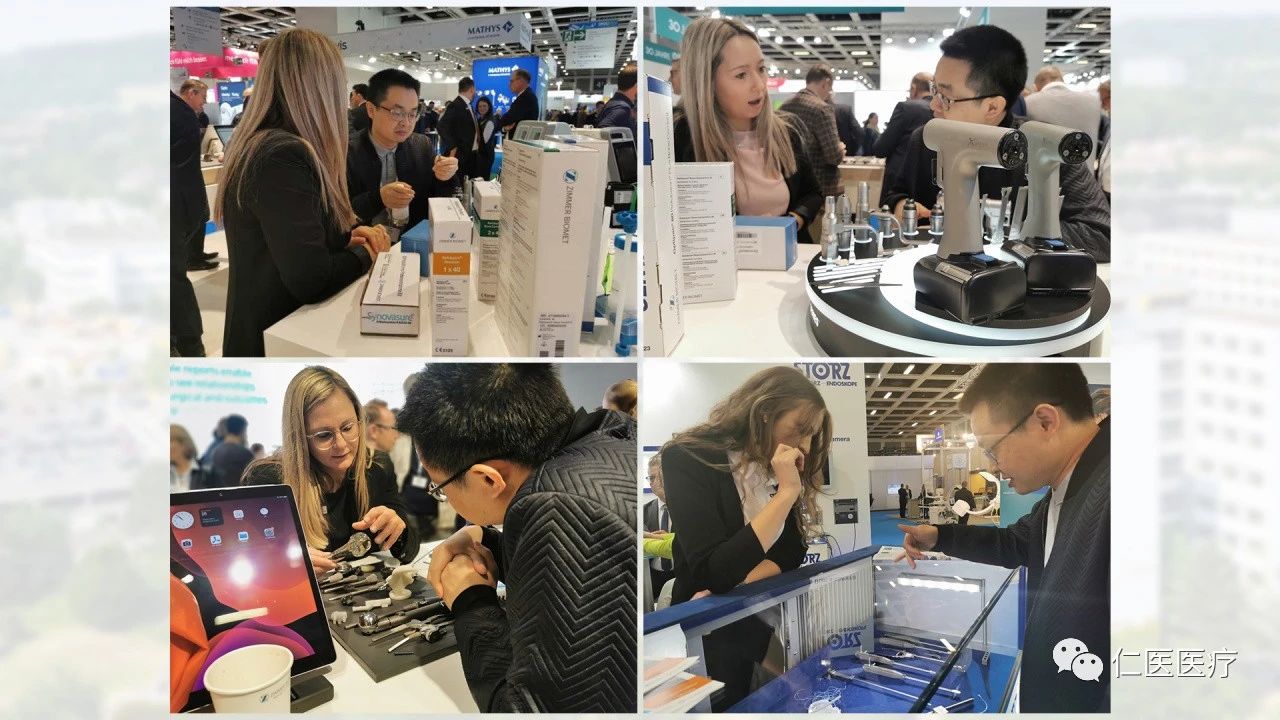 Through this experience, I learn that what I have heard of was different from my personal experience in reality. We really became a member of the team when we were there, and all of our daily work arrangements were the same as those of the staff of the department.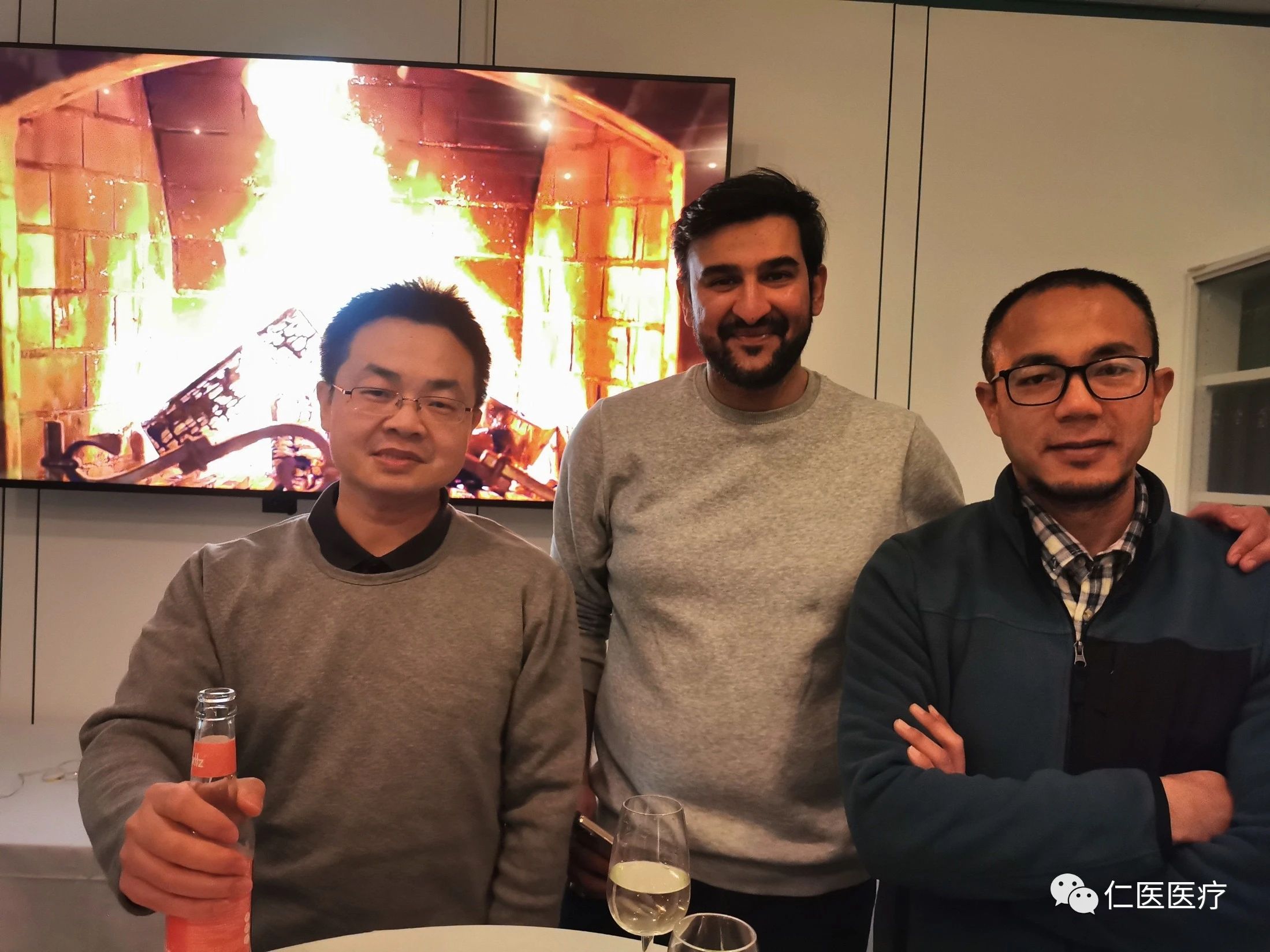 3. How did you get the opportunity for this fellowship?
Ding: Speaking of which, I am actually very grateful for the leaders of our hospital because it was very difficult to send us abroad during the height of the pandemic. For one thing, it was a very rare opportunity for us because many people who wanted to go abroad could not do so during the pandemic. When we went for the fellowship, we might have access to more medical resources and have more opportunities to observe and perform operations For another, our hospital wants to build up reputation of the Department of Orthopedics, which is a key specialty at the provincial level, and to create the characteristics of the Department of Orthopedics in the region of Wuyi. We need young doctors to study abroad and broaden vision. Then they can come back to China and contribute to the construction of key specialty in our hospital.
Zhong: As our hospital strives to be a high-level hospital of TCM, I think it is a wise decision to send doctors abroad for fellowship, which differs from others. Secondly, as Ding just said, the Department of Orthopedics in our hospital is the key specialty of Guangdong Province, and can be said to be the best specialty in the whole Jiangmen City. Therefore, sending us abroad to learn more advanced technologies will make us do better than others.
4. Was there any difficulty in the process of applying for the fellowship? How long did it take to apply?
Zhong: First of all, when applying for the visa, I met with less difficulties than Ding. As Ding went to apply for the visa ahead of me, he encountered more difficulties than I did. I learned some lessons from Ding's experience. For instance, to get a passport, I need to prepare a lot of documents. This was the first time that we had applied for the passport, so we did not know much about the procedures. Fortunately, the immigration administration office is very close to our hospital, and we went there for several times. Secondly, it has something to do with the situation last year. During the pandemic, it was quite difficult to get a visa. The officials may ask why do you have to go to Germany with the pandemic still raging. You have to give them a good explanation. The difficulty lies in getting a passport and a visa, and everything else is fine.
Ding: I agree with what Zhong said. In fact, as I started before Zhong, I faced more difficulties getting my passport and visa. I went back and forth five or six times to get a passport. Luckily, I lived closer. I remember the time when I finally submitted my documents. I had to make an appointment in advance each time, and the scheduled time was always a few days later. After I submitted the documents, the staff said to me, "You've submitted all the documents, but we are not sure whether it can be approved. The pandemic is still not winding down, so it's hard to tell." But the good news is that after the submission of documents, things went relatively smoothly. Then came the visa. I submitted the required documents for visa for the first time more than half a year in advance. At that time, we had to report to the authorities whenever we left Jiangmen as the pandemic was very severe at that time. Then when I went there, the official asked me a question, and he asked it over and over again for several minutes each time, "What prompts you to go to Germany to study despite the severe pandemic?" I told him my longing for learning new technologies or new ideas from abroad but he said, "Words alone are no proof. You have to show your proof."My first attempt at visa application failed just like this. The second time was in April, when the pandemic eased off. Maybe it was because of the visa policy between China and Germany, I was asked few questions when I applied for the second time. Once all the documents were submitted, the visa was sent to me later.
5. What do you need to prepare before going to Germany for fellowship?
Ding: Actually, when it comes to studying abroad, I think it is necessary to prepare as much as possible before leaving. From our experience this time, we were still ill prepared in some aspects. In general, on one hand it is about the basic necessities, including our clothing, food, housing and transportation. On the other hand it is about our study there which is our main focus. As for the basic necessities, you may need to prepare the widely used applications in Europe such as Google Maps and Google Pay first. Then you should learn about the traffic conditions and have a detailed understanding of their eating habits, religious beliefs, customs and traditions. Besides, we need to work hard to learn languages. First of all, English is widely used in Europe, so English is also widespread in Germany. As Chinese people, we may need to work hard to learn English, especially medical English. We have few opportunities to communicate with foreigners. We may have learned some technical terms in school before but we have almost forgotten them. So I think we must work hard on learning English before going abroad, especially speaking and listening skills. If you can understand what others say, and you can express your problems, that's great.
Zhong: Just now Ding gave a full answer to this question. First, the language is very important. After you go over there, people around you no longer speak Chinese, but English or German. In this light, it is very important to improve our English skills, especially spoken English. For Chinese students, most of us can read English. If we are told to read an English article, we can understand it. Yet we are not good at spoken English, which is a common problem that Chinese students have. Therefore, improving our spoken English is very important.
Second, it is about food, clothing, housing and transportation that Ding just mentioned. For instance, if you are going to Germany, you need to learn something about it. If you go there in summer or in winter, you need to learn about its weather in summer and in winter, and what stuff you need to bring over. More importantly, their eating habits is different from ours. Let me give you a simple example, chopsticks. You have to bring them from China because they are not available in Germany.

6. Are there any language requirements for international fellows in Germany? Have you encountered any problems due to language barriers? How about the basic necessities there?
Ding: If you want to study in Germany, I suggest that you should learn some German in addition to English. This is because you can forge a closer bond with the Germans by learning German. Even if you just speak some basic German, like "Have you eaten? How are you? How is the weather today", people will be impressed. That's why German is very important when you are studying in Germany. It is easier for us in the hospital as 90% of the medical staff can speak English. Yet in real life it's not like that.
I remember the time when we went to buy shoes in quite a big shoe market, and the shoes were arranged differently from the way we do in China. We wanted to buy shoes because winter was coming, and at that time we couldn't find our sizes. Then I asked the staff, and I spoke slowly in English. Yet he looked at me with confusion and shook his head. We didn't buy our shoes at that time because all the staff there couldn't speak English. This incident left me a deep impression. We also met a Chinese student studying in Germany. He said that he thought his spoken English was quite good, but then he found that before he started to work at the hospital, he already had difficulties in communicating to secure the basic necessities there. Having a good mastery of English does not mean that you could have an easy time in Germany. You must learn some German. Then we came up with a solution. We downloaded the Google Translator. When we couldn't find English speakers in some places, we used Google Translator to translate our words directly into German to tell what we mean and what we need.
Zhong: In terms of the basic necessities, as Ding said, spoken English is definitely the most important. Before you go to Germany, you must practice your spoken English. As we are working in the hospital, we have to learn the vocabularies related to our specialty by heart, which is very important. Otherwise, when you are in the OR and want to communicate with the people there, you can't remember how to say the term. It will be very embarrassing as you can't just stand there and look at them. Being able to communicate daily in English is also very important. In fact, I think it is not necessary to sign up for any English class. You can just grab the New Concept English to read, and learn about some simple expressions for daily communication in it. The other thing is about housing. After we went to Göttingen, we lived in the staff residence of the hospital, which was very convenient and we were very satisfied with the environment there.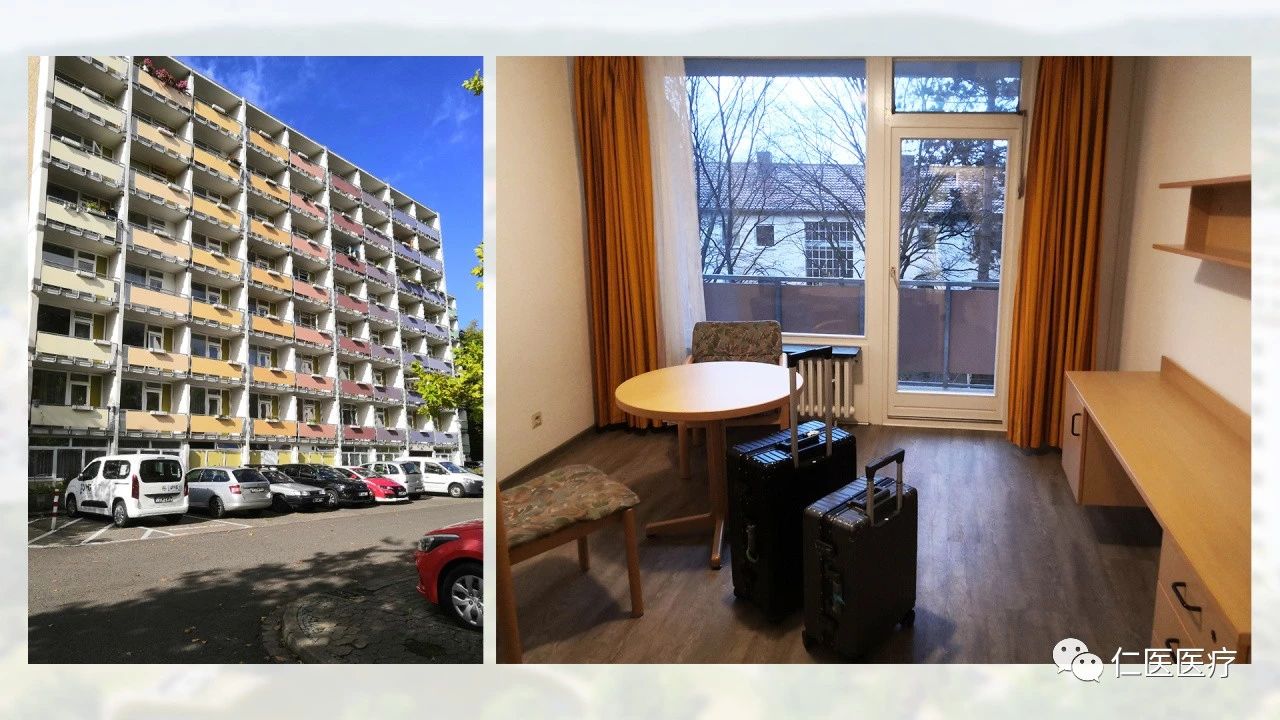 The transportation in Germany is different from that in China, and I think the transportation is more convenient in China than in Germany. When you arrive in Germany, you need to travel by bus, so you need a bus pass. You can also get monthly or seasonal train tickets, which are also relatively more affordable.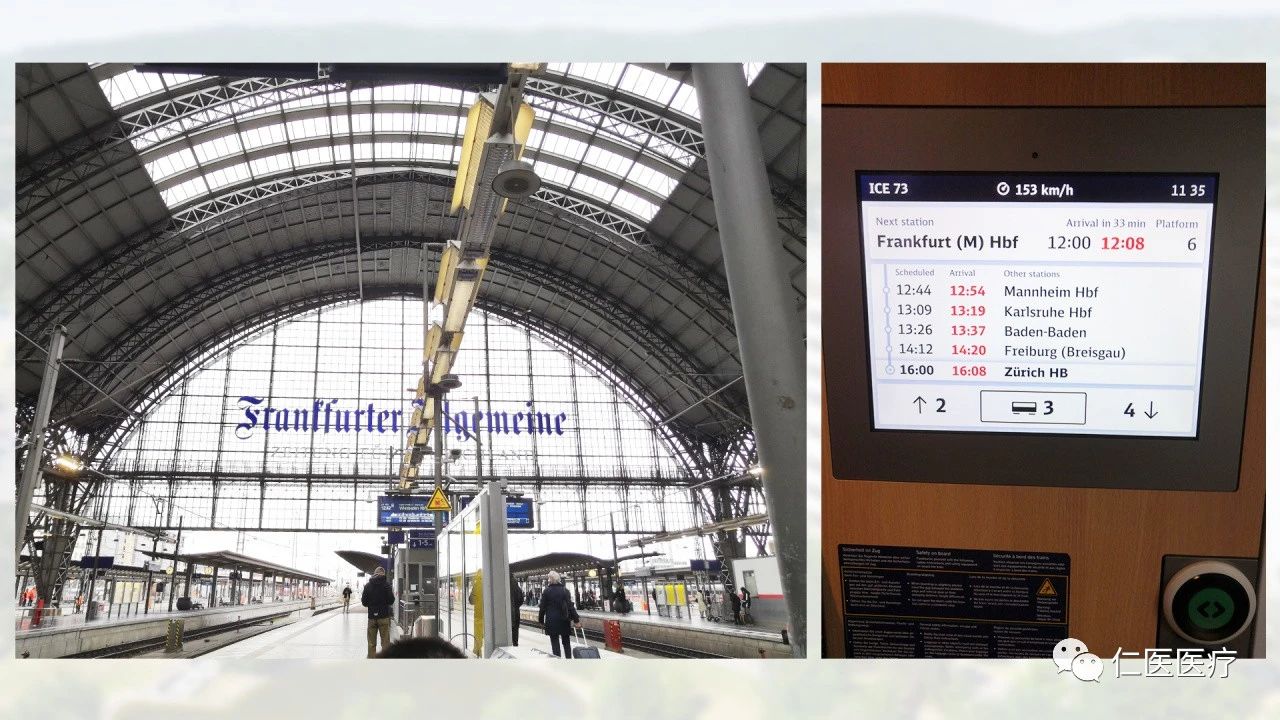 7. Did you have any clinical teacher during your fellowship? What is your impression of them ?
Zhong: As for this, everything was well arranged by Prof. Lehmann. He has a teaching secretary. On our first day, his teaching secretary gave us a tour of the hospital to familiarize us with the locations of different departments of the hospital, including the operating room, emergency department, the outpatient department and the inpatient department. He spent the whole morning taking Ding and me through every department of the hospital which we might work in the future. He also helped us get our white coats and keys. He prepared all the things we needed. This is the first part. He already arranged everything.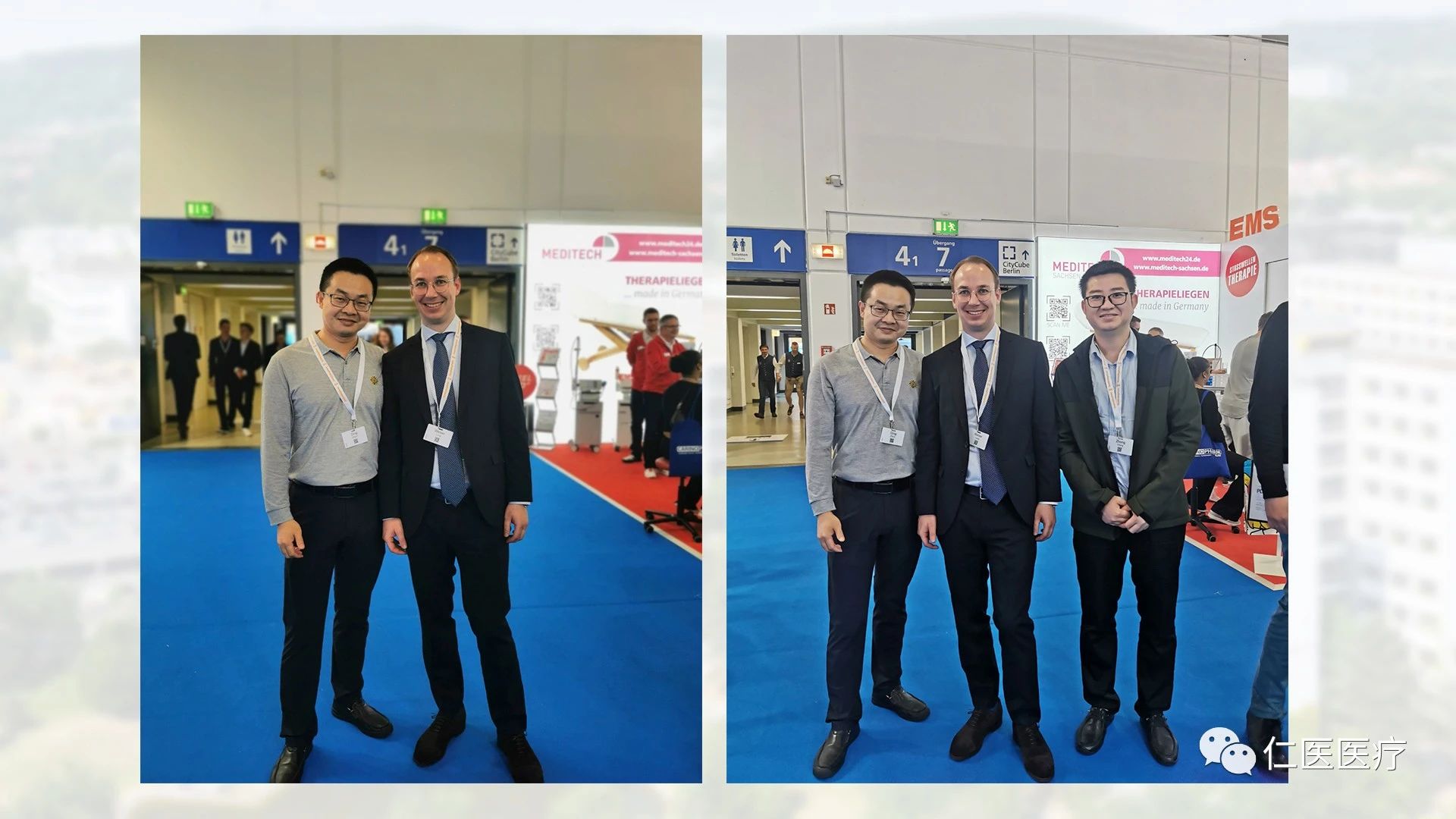 Secondly, we had a very good impression of our mentor. When we first went there, we were anxious and a little bit worried because we were in an unfamiliar environment. After we went there, we found that they were really nice to us. They knew what stuff and what kind of help we would need in Germany, and they had prepared everything we needed for our work the first day we arrived. When we went there, we had an appointment with Prof. Lehmann at 7:00. And a few days later, he went on a business trip and was away for almost half a month. So during this period, another clinical teacher took us to study in the Department of Orthopedics of UMG. It's a great pleasure to have them as our clinical teacher.
Ding: Actually, before we went there, it was Prof. Lehmann who took care of everything, including sending us invitation letters and interviewing us. Prof. Lehmann is a very important person in the Department of Orthopedics of the hospital, who is the director. Everything was taken care of by Prof. Lehmann, including our life and study in the hospital. And then he assigned us different teachers, because our specialties are different. If your specialty is sports medicine you will follow a different teacher. He is responsible for teaching the two of us. If you have any questions, you can ask him at any time. Before I went there, I was very worried. I was afraid of losing my own face, but I was more afraid of losing the face of Chinese people. So at first, I was very careful and cautious. After I got acquainted with them, I found out that they were very nice to Chinese people. After the surgery, Prof. Lehmann took us to other rooms during the interval. A student who had studied in Germany before said to me, "In Germany, you can't get out of your operating room and then go to another one. You can't watch different professors perform surgeries because you have to follow just one professor."But this is not the case when we were there. So we said jokingly that in the operating room of the UMG, only three people were allowed to go from one operating room to another:Prof. Lehmann and the two of us. He would take us and say, "Come on, let's go and check the sureries in the other operating room." Then he would introduce us to other professors. He would not say, "These two are visiting fellows from China." Instead, he said, "These two are guests from China, who are here to study." And later on he would say, "These two are friends from China and are here for six months. " From his words, we felt his friendliness. And then I would like to talk about our impression of them. All the professors that we met, including those in the Dept of Sports Medicine, have their own personality. But if you can't understand something and you ask him, he will suspend his operation. And then he will even take off his gloves and point to the display screen and tell you why he is doing this. If you have an argument with him, he will not be angry at all. On the contrary, he will explain with enthusiasm. Of course sometimes, it is hard to tell who is right or wrong. He will say, "Maybe you are right, but I still have to do this. "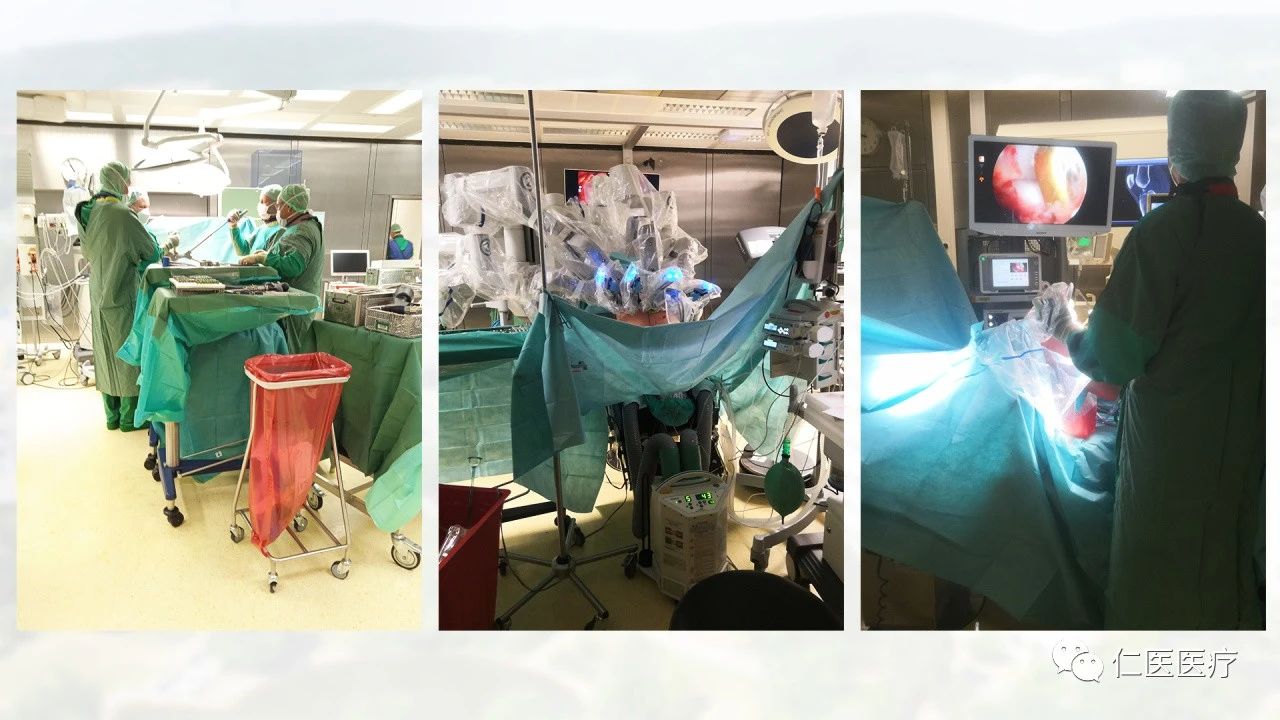 It is quite interesting. Sometimes during the surgery, we help pull back on the retractor. Sometimes, on the other side you may not be able to see the surgical field, he will come over and say "come here" and then ask the nurse to pull back on the retractor and then show us the structure inside, and what we need to pay special attention to. I'm grateful for that because they are really meticulous about teaching.

8.What do you do each day at the University Medical Center Göttingen? What is your plan for your days off?
Ding: In terms of daily work, the Department of Orthopedics is divided into many specialties and they have thirteen directors who lead groups in the department, there are about two to three people in sports medicine. Their clinical practice is not conducted in fixed locations. They may be in one hospital at one time and another hospital the next time. We did the shifts, case discussion, preoperative discussion, and imaging reading all together. We took the shifts every day at 7:30 sharp. They would show us all the photos of patients admitted the day before and the patients who took follow-up tests the day before, and the photos taken after the surgery the day before, as well as some difficult cases. At 8:30, they will make rounds, after which they will go into the operating room at around 9:00. Most of them start work at 9 o'clock on time, and there is no break at noon until 3:30 pm. If you finish your surgery earlier, you can go to other operating rooms to see what other professors are doing or the surgery that you are interested in.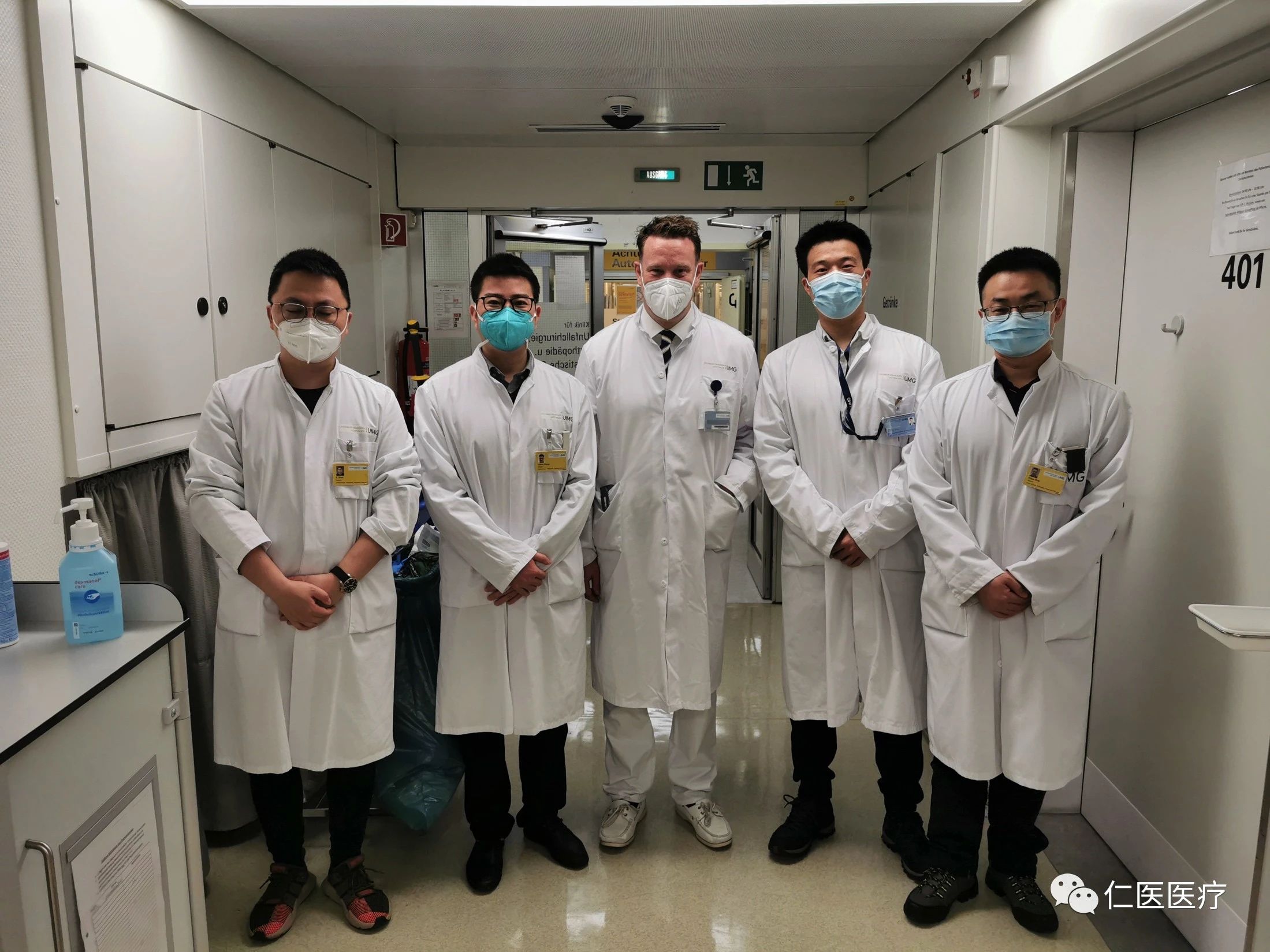 At first we didn't dare to visit other operating rooms, but then some of the professors said, "It's okay. You can see any surgery if you want."They also encouraged us to perform the operations. One of them said, "You can't learn much unless you perform the operation yourself. You can't learn much from just watching either," and "The surgical field is not very wide, so you can't see very clearly. " After we got acquainted with them, whenever I wanted to perform the operation, I could say to them, "Professor, can I perform operations together with you?" It's perfectly acceptable. If you have finished all your surgeries, you can get off at 3:30. Once in a while we were called back for a complicated operation or an emergency operation. For example, at around 5pm, we receive a call, "we need your help, can you please come?"In general, if there isn't any special operation, we will head off to the library. The other thing is, there is a very beautiful and big stadium where we can play ball games and go jogging. The main routine is something like this.
Zhong: I think Ding just gave a very comprehensive introduction on our daily work. let me tell you what we need to do in a day. The shift starts at 7:30 AM, but Ding and I were usually the first ones to arrive, so we were pretty much there before 7:30AM. The shifts are about pre-operative and post-operative scans and new patients, as well as some patients with special medical history. After the shift, we would return to the ward for rounds. The ward rounds are also done by specialists and residents in different sub-specialty groups as we do in China, and we followed them to ward rounds. Since privacy is highly valued in Germany, the specialists generally does not want to see too many international fellows there for rounds. So every time we joined ward rounds, we had to talk to the professor in advance. They would also have to explain to the patients that we are fellows from China, and hoped that they won't mind. So we could join the ward rounds. Before 9AM, we would go into the OR for operation together with the professors. Every day we were informed which operations we should participate in beforehand and Usually we were scheduled to attend one or two operations per day, and we probably finished by 1 or 2 PM. After that, we usually went to see the surgeries of other groups, and they also welcomed us. If we would like to participate in, we could just talk to the surgeon after the patient was anesthetized. The surgeon would usually approve. I think one of the advantages of participating in is that we can observe the operations more clearly. We couldn't see quite clearly of those key procedures if we sometimes stand under or behind the doctors. It's not about getting our hands-on, but it's about seeing how they do it. And they have preoperative discussion at 3:30 PM every day, discussing the operations to be done the next day. The professors in each sub-specialtiy groups would express some of their own views, regarding what we need to pay attention to during the operation and after it. I think it's brilliant to bring together everyone's point of view. We were also frequently asked during the preoperative discussion, that how this operation is done in China, or do we have a better plan. They are willing to listen to different opinions, and if you put forward a good point, they will adopt it. Unlike in China, the Chief makes all the decisions. Sometimes even the senior physicians get to decide what to do and the younger one should not give their opinions, because they believe young doctors are lack of experience. In fact, young doctors can come up with many ideas in various aspects that even the Chief and senior physicians can't. So I believe in Germany, it is much better in China in this respect. Usually we got off work after the preoperative discussion at about 4:30 PM. After work, Ding and I usually played table tennis. Some locals also enjoy playing football there, just next to us. It is very harmonious that we like to watch them playing football while they adore watching us to play table tennis

What distinguishes a visit to UMG from a visit to a domestic hospital?
Ding: It's quite different from my point of view. Probably it is because that the locals are more friendly to international fellows. What impressed me most was that all the local staff were nice to the Chinese fellows. I still remember when we first got into the OR, we stood still in order not to interrupt the operation. The nurses and the anesthesiologists would place two step stools in the corner, and then told us, " You two can step on this to watch more clearly." After a few times entering the OR, they are more acquainted with us two Chinese. Sometimes we got tired when observing the operation, the nurse would move a couple of stools which for doctors to operate and for nurses to rest. Or they would get two stools from the next OR and said, " You two can sit here." So, the locals treat everyone equally, This is the first difference to me.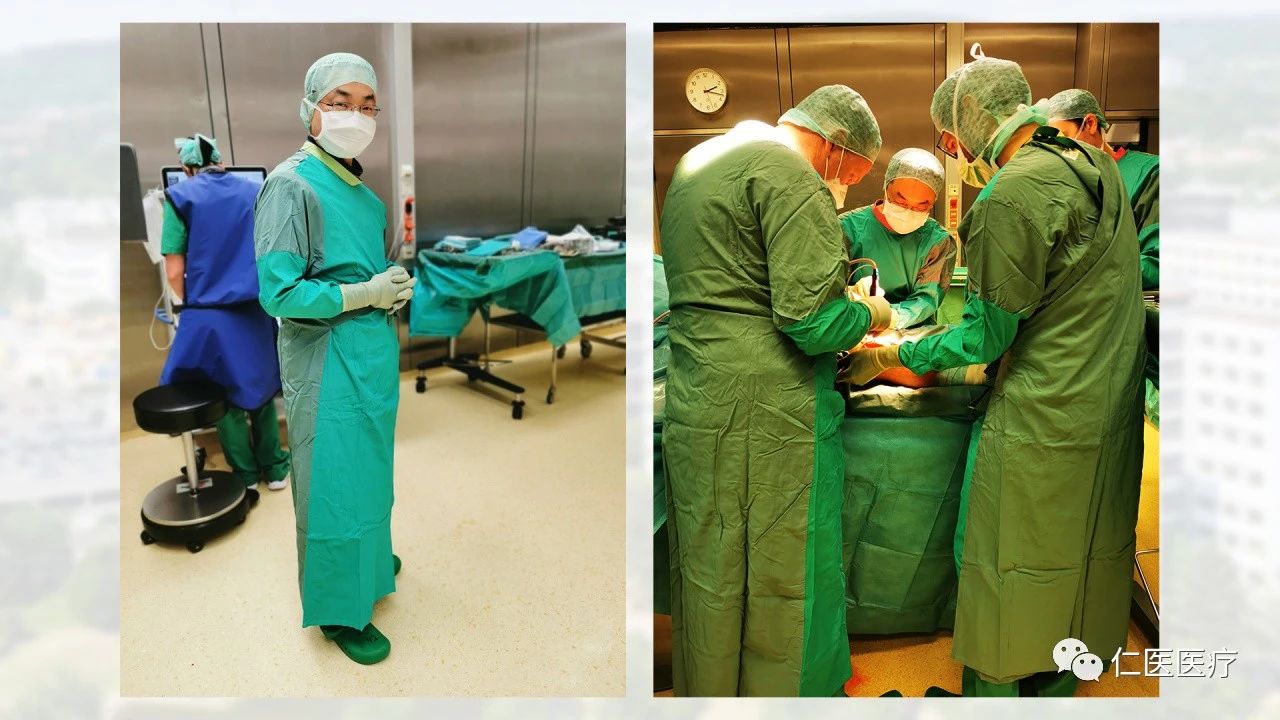 The second difference lies in the attitudes of the professors or surgeons. They value the international fellows, although we were just guest doctors, or visiting student. If you have any opinions or questions, he will try his best to answer all of them. In China, I have also been to several hospitals as a fellow. In many cases, the professor may be too busy to explain the details to you. Perhaps if you ask a professor why they adopt a certain surgical technique, he may say, "Refer to your books," or "This is the most popular way to do it now." But that's not the case in Germany. They will tell you about how they did it, why they changed it, what's good about it, and what they plan to do in the future. They share their entire thinking with you. Then if you have trouble understanding something. They stop at any time and explain it to you patiently and carefully. They don't think you shouldn't ask questions because you are an outsider or you are just students. Actually, they are open to any questions we have to argue with him or to share with him
Zhong: We stayed in Germany from July to December last year for half a year. Right before going to Germany, I was in Guangzhou for a clinical fellowship. The two visits left totally different impressions on me. I feel deeply that when we were in Germany, The host team tried their best to help us to achieve our learning goal. However, in China, the host team were condescending, because we come from a smaller hospital. And we have to show our extreme diligence and endeavor to cheer them up and make them feel pleased, then they will be willing to teach us. Most of the time in China, we learn by merely observing combined with our own perception. If you ask a question, they will answer you if they are in a good mood. But most of the time, they don't tell us in detail how we can perform a surgery better with a better outcome. It's rare to have a mentor who guides you step by step in China. In Germany, each of your questions gets a solid and clear answer. As Ding was saying, they even took off their gloves on the operating table, and told you how this should be done, why they insert the screw from the outside to the inside, why they insert two instead of three, ect. They told us every single detail. You are welcomed to ask any questions, and they will answer every one of them. And they even double check if we get their answer right after they answer us. This is indeed different from China. Their professionalism is much better than ours
10. Is there any unforgettable experience during your visit?
Ding: What impressed me most was the emergency treatment of a patient. He fell from parachute glider in mid-air and was seriously injured. Then he received a preliminary treatment in the local hospital. When the situation became critical, he was transferred to UMG via a helicopter. We had the chance to be there at their emergency department. And the thing that struck me the most, was the clear responsibilities of each staff and their seamless cooperation. 30 minutes before this patient arrives at the hospital, the patient's vital signs and basic information have reached the relevant doctors and departments, when the patient arrived at the helipad before reaching the hospital. All the second-line doctors were standing by in the ER, when the patient reached the emergency room before being tansferred to the bed. A dozen of staff instead of merely one or two had been standing in their own place. We noticed that there were three helicopter crewmembers, three anesthesiologists, about five or six consulting doctors from relevant departments, radiologists, nurses and the cleaners, all standing in their place.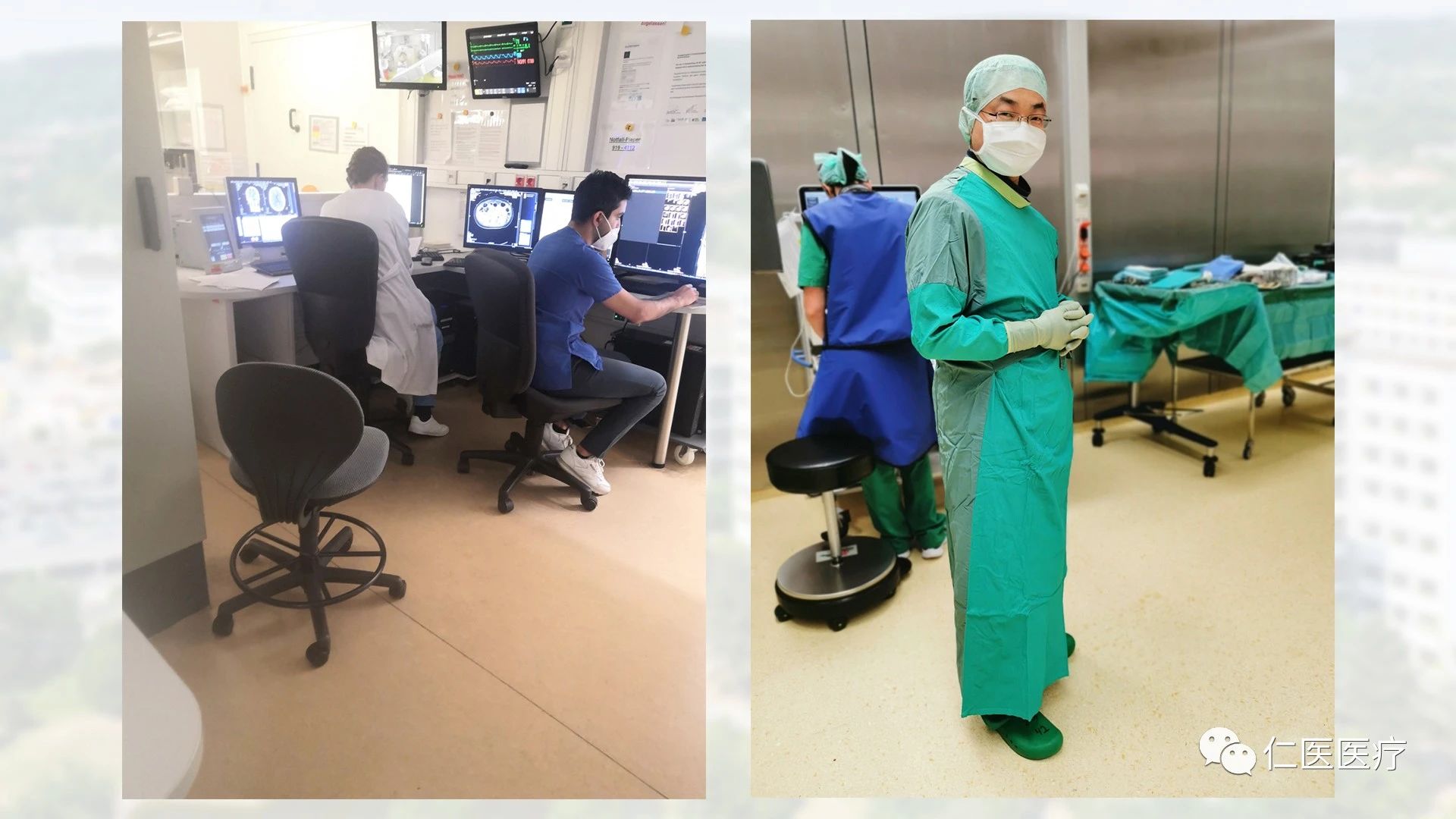 After a detailed discussion on the patient's history, critical danger was excluded, and then the patient was immediately handed over to the operating bed. As soon as the patient was transferred to the operating bed, the patient was taken over by emergency physicians, anesthesiologists, and consulting doctors. The crew has finished their task. Their responsibilities were very clear. If you don't know the patient's condition thoroughly, you should not hand over him without careful consideration. When the patient was under your supervision, you had toperform the necessary examinations as soon as possible, such as B-ultrasound examination, which should be done and interpreted within 5 minutes, followed by deciding whether he should have a CT scan and so on. So this is something unforgettable to me. And then it's their craftsmanship. I remember taking a picture in the OR of three anesthesiologists, One of them kneeled down in the OR offering the patient anesthetic. I had presented this photo before, and it indeed impressed me very much. Their dedicated craftsmanship is worth worshiping.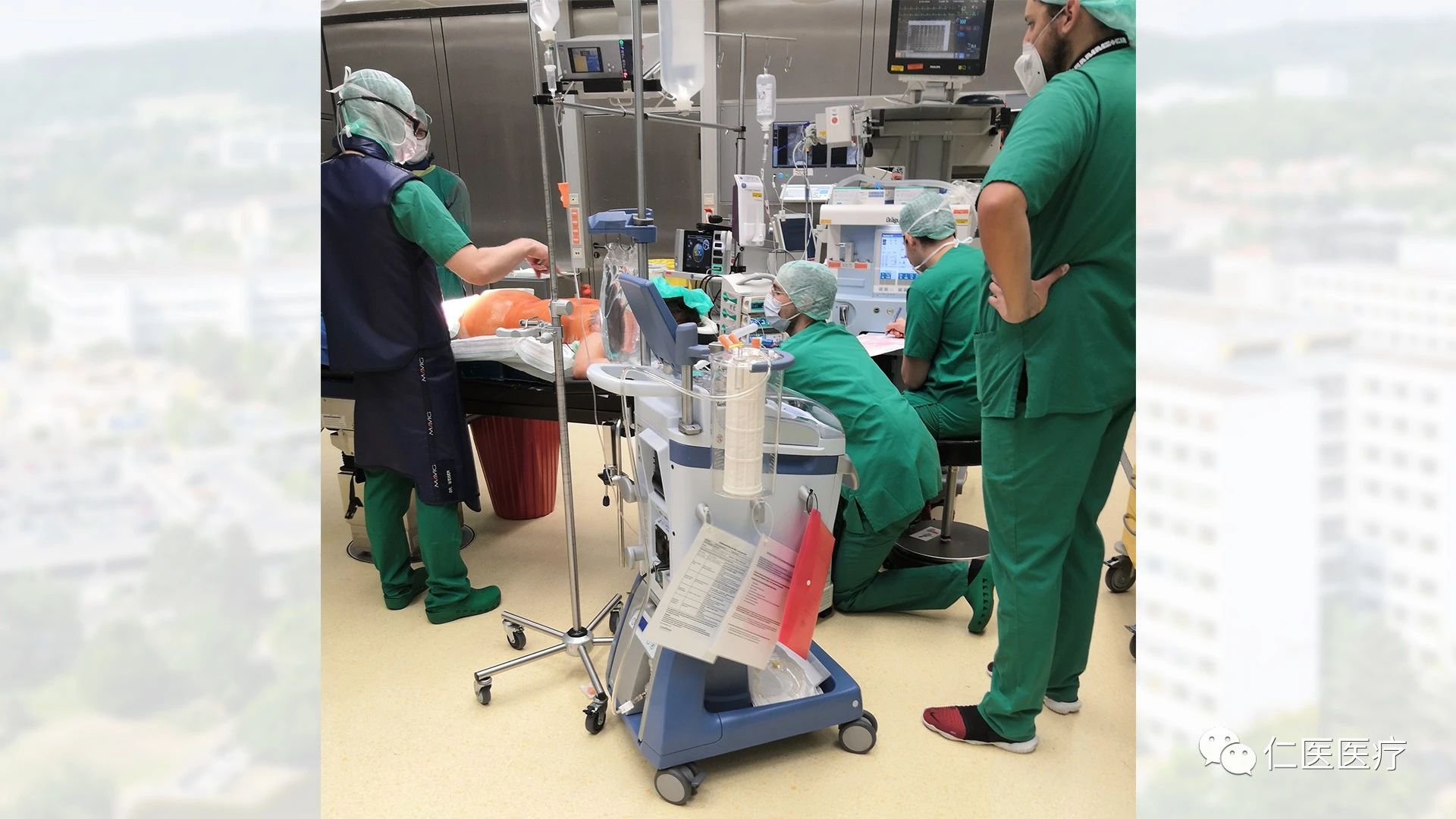 Zhong: The first day of work with Ding is the most memorable to me. I still remember we went to the first OR in the operating center. Both of us stood there and had no idea of what to do. We were like two freshmen entering university on their first day, standing still and looked refrained. We aroused the attention of a local anesthesiologist. Because there happened to be a Chinese anesthesiologist at UMG. So the local anesthesiologist called and invited him to the OR. The Chinese anesthesiologist did come.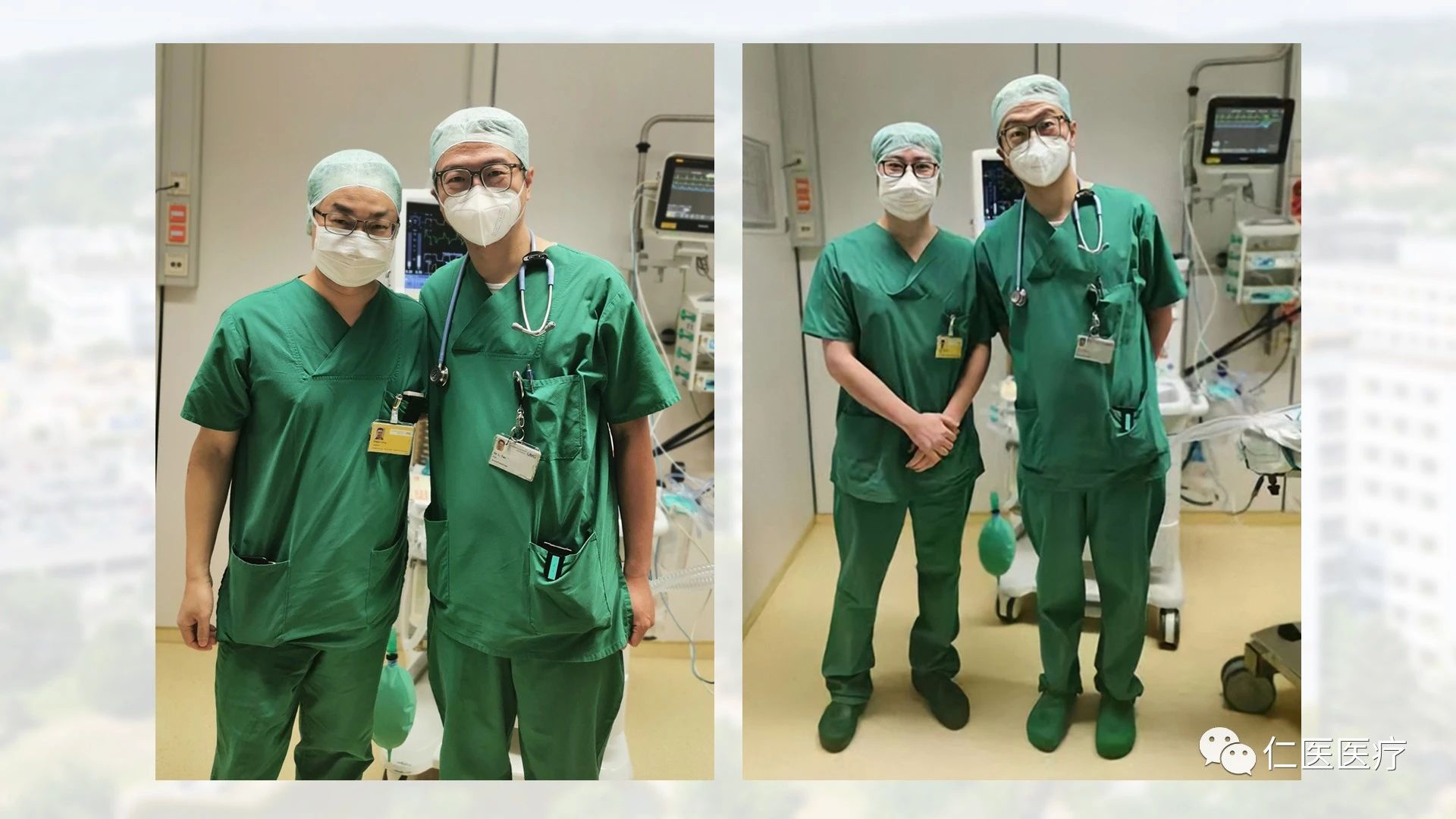 Thanks to his help, we acted completely different in the OR. The Chinese anesthesiologist was very enthusiastic and happy to see Chinese people here, and the three of us had a long chat. He told us the routine of the OR, and what we should pay attention to. How each surgery is done, how long it will take, where we should stand, what we could touch and could not. When we could be there, when we could leave. He walked us through the process. Doctor Yao, the Chinese anesthesiologist, his talk has been really helpful to both of us, and that was the first one.

Second is about my direct mentor Prof. Reinhold, who specializes in spine. Cervical spine surgery is his specialty, and he also does some thoracic and lumbar spine surgeries. He asked me once, "Do you want to come up?" for a simple percutaneous screw insertion. And I said, "Yeah, sure," and I went up. And then he gave me his place. I was there with another resident who was also learning surgical techniques under Prof. Reinhold. This is rare to see in China. The mentors in Germany guide the young surgeons step by step, such as how to do this operation, how to insert the screw, and what you need to pay attention to. I listened and watched while Prof. Reinhold was elaborating the details to the resident. And he used English instead of German, and he was teaching both of us every step of the way, while the resident was doing one side, I was doing the other. It's uncommon for an international fellow to insert screws themselves. I had another couple of screws inserted after this. Because he think I did a good job. I would not say I did a good job, but I am quite familiar with inserting screws. So if you show that you are very hands-on, then you will get more chances to practice, and this is the second.
Third, I would like to talk about the scientific research in Germany. In China, many hospitals place great emphasis on scientific research, especially some teaching hospitals. In German hospitals, there are two groups of people, one group is specialized in clinical work, the other group put their focus on scientific research, but the research team gives weekly reports. And there is also annual report, to report their projects, and their progress. After that, they will hold a party. What struck me the most was that during an MRI scan. They found a problem after the first scan, they immediately conduct another scan by giving a few adjustments on the position, so that they could see each step clearly, and eventually received the results of the scientific research. It's almost impossible to see a fine movement like that in China, because making careless adjustments costs tens of thousand yuan here.,But in Germany, they would do it for scientific research and the advancement of medicine. So details are the key to scientific achievement, for example the Nobel Prize, and it is difficult for us Chinese. And in German hospitals, The corridors are lined with their latest research output and publications. However, in China, the hospitals are lined with slogans, introductions, experts profiles, numbers of finished surgeries, or the latest activities of the hospital. We can't find anything like that in Germany but recent publications and research projects. Their emphasis on scientific research and professionalism truly impressed me.
11. Did you promote TCM in Germany?
Ding: Yes we did. Prof. Lehmann asked us to give a presentation about our hospital after we were there for two months. We thought about it. We decided not to introduce those advanced surgical techniques since the German colleagues do a much better job. They may even have robots and VR surgery. So we grandly introduced Chinese medicine. The professors were very interested and said, "This is amazing, I want to learn TCM sometime". In fact, they know a little aboutTCM because there are somes Qigong houses in Germany, where they teach you Tai Chi and Qigong. And then in Hamburg Airport, there is massage, also called Tuina, where some locals do massage for you. I guess they learn it from Chinese people.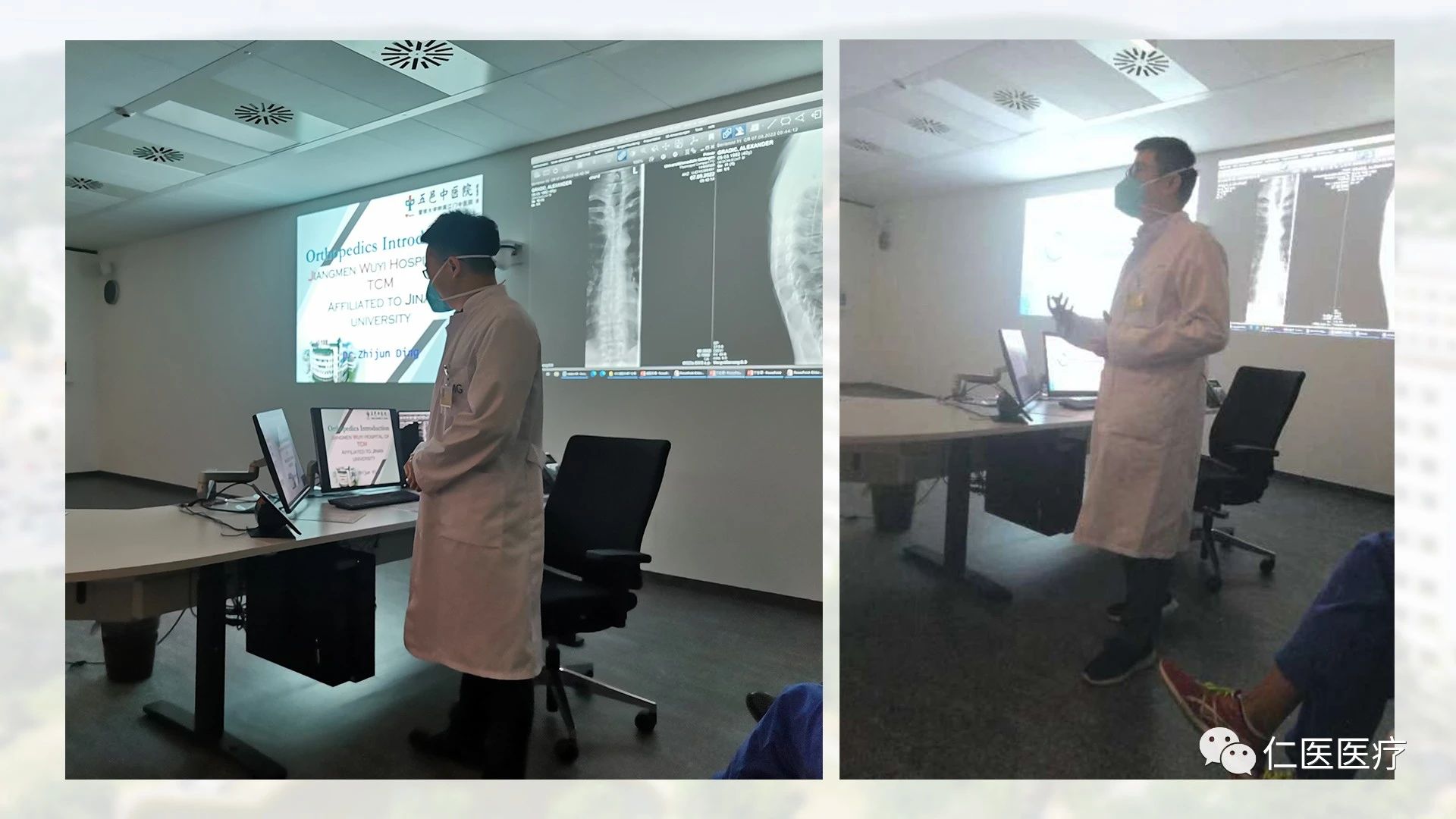 Zhong: They are really interested in Chinese medicine. After Ding and I finished our presentation. Since we first introduced our hospital, then introduced TCM, like acupuncture, massage. They think acupuncture is something magical. So after we finished, that day. Prof. Reinhold, who I followed in the OR kept asking me, Western medicine and Chinese medicine, which one do use more in your daily work? How developed is TCM in China? He said that if he had a chance, he would definitely come to learn TCM in China.
12. Would you consider visiting hospitals abroad again in the future if you have the opportunity?
Zhong: We were just talking about this yesterday. I said, "Oh, we were in Germany for six months. It's regrettable that we didn't have a lot of things done, if there is still a chance, we would like to go again," It's true that we achieved most of our goals. But when we thought about it carefully. Let's take an easy example. Take an ID photo in Germany. They all say German take very good and clear photos. We have been planning to get one, but we never went. There are also some outdoor activities in Germany, such as hiking, climbing, skiing, etc.. We also said we would go before we went to Germany, but we didn't go either. Because in the first or two months, you will feel quite unfamiliar with the environment. So it usually takes one or two months to accommodate. The last two months would be the time for you to finish your wish list.
The last one to two months were November and December. In November, it was already very cold in Germany. It was snowing. At that time, we always did some reading in the apartment after work. So after returning to China. I recalled our time in Germany. I felt like I had a lot of things done. But also it is a pity to have something unfinished. If we had planned well. We could have done all these things. So if we had a second chance to be there again. I think we both could have done better.
Ding: I feel the same. I would love to have another fellowship in Germany. Or I even plan to visit Germany just as a tourist. For one thing, as Zhong said, It's a regret that we don't have time to finish our plan in Germany. We can also visit the professors and mentors who gave us a lot of help during our stay in Germany. In fact, I was very touched, because Germans will not give their phone numbers to others without knowing each other well, let alone International fellows. But during our stay at UMG, four German colleagues took the initiative to give us their phone numbers. And they all said we could call them anytime if we had any questions in work or in life. So I think it is necessary to express our gratitude at the right time.
What else would you like to share with us?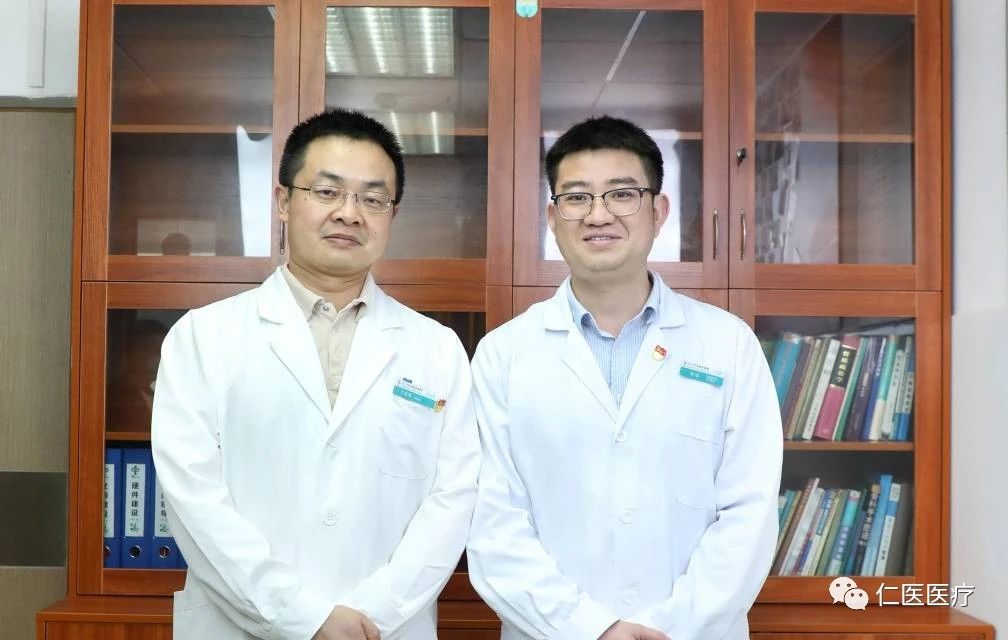 Ding: The first one is "reading ten thousand books while traveling ten thousand miles". The world outside is yet to be seen. You will surely benefit from your experience. A poet once said, People learn from experience, become stronger in difficulties, so we should appreciate every stage of life and different scenery of it. The second is "traveling ten thousand miles while making countless friends". I'm sure meeting different friends brings you new gains. And it pushes you to grow faster. So I met so many mentors, and international friends in Göttingen, which will really impose a positive impact on my work and life in the future.
Zhong: What I want to say is, if you have the opportunity, you must go abroad for a visit, because their medical system is completely different from ours at home. We are not being obsequious to foreigners and look down on our own country. But in the field of medicine, western countries do have many aspects worth learning from. After all the western medicine in China, originated from western countries. It's necessary to visit the origin, to see what they are doing in their practice, and learn from their success.
In addition to medical research. You should also be prepared for going abroad. Such as enhancing your English level. I have noticed that ever since doctors started working. They mainly focus on surgeries, and reading books. You may forget the English you learned before year by year. So my advice is picking up English.
Third, You will feel anxious and nervous when you first go abroad, but the beautiful landscape is worth your first brave stride.