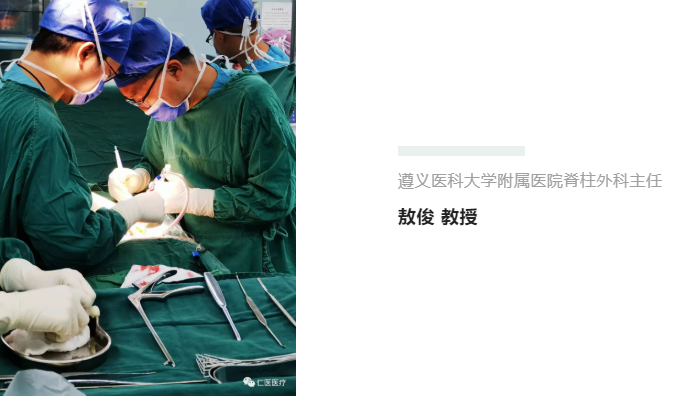 The spring breeze turns into rain, and moistens things silently, since his mother was treated by a benevolent doctor when he was a child, he felt the benevolence of the doctor deeply, and the seeds of practicing medicine took root in Prof. Ao Jun's heart since then. On the road to be a doctor, Prof. An Rongze, Prof. Jin Anmin and other mentors gave him great encouragement and support. Though being a highly skilled doctor with 28 years of experience, he is still committed to his original aspiration. In this episode of Healing with Benevolence, Gloryren specially invited Prof. Ao Jun, Director of Spine Surgery, Affiliated Hospital of Zunyi Medical University to make a special interview, sharing his insights on Spine Surgery and expectations to the young doctors.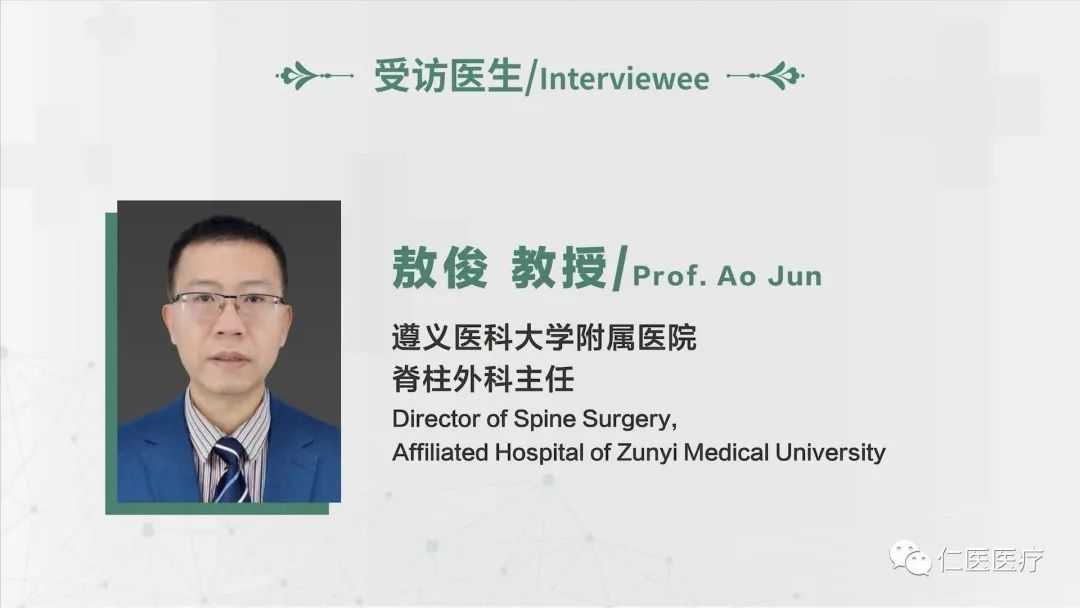 Prof. Ao Jun obtained his doctoral degree in Orthopedics from Southern Medical University in 2009, and currently he is the Director and Chief Physician of Spine Surgery, Affiliated Hospital of Zunyi Medical University, and he is also the professor and postgraduate tutor of Zunyi Medical University. Having Engaged in Orthopedics for 28 years, he has rich experience in treating difficult cases related to Spine surgery, especially complex Spinal trauma, sports injuries and degenerative diseases in Spine Surgery, Orthotics, spinal tumor, etc.
The clinical and scientific interests of Prof. Ao Jun are the treatment and diagnosis of Spinal diseases, biomechanics of Spinal Surgery, digital medicine and tissue engineering, invention and improvement of new surgery. He is scientifically active and publishes more than 20 articles as the first author and corresponding author in many Peking University's core journals such as the Chinese Journal of Trauma, including 6 SCI papers. Also, he is in charge of 4 research projects covering the provincial level, academy level and municipal level, and participates in the National Natural Science Foundation of China and other provincial funds. Moreover, he won the First Prize in Guizhou Provincial Science and Technology Progress Award as the fifth participant in the project.
the department is growing increasingly. In 2019, it received over 37,000 outpatient visits, more than 2,600 inpatients and performed over 1,700 operations, ranking 75th in the list of STEM. Moreover, it has ranked first in patient visits and surgery operation numbers in Guizhou Province for 10 consecutive years. With the proportion of level 4 surgeries over 75%, it has been one of the departments performing the most level 4 surgeries in the hospital for years.
Q1
Could you please introduce to us about your department and its diagnostic and treatment strengths?
From the time I joined the Spine Surgery Department, we had the idea of a sub-specialty development for Spine. After I headed the department, I decided to develop Spine sub-specialties. One of these four sub-specialties is minimally invasive spine endoscopy.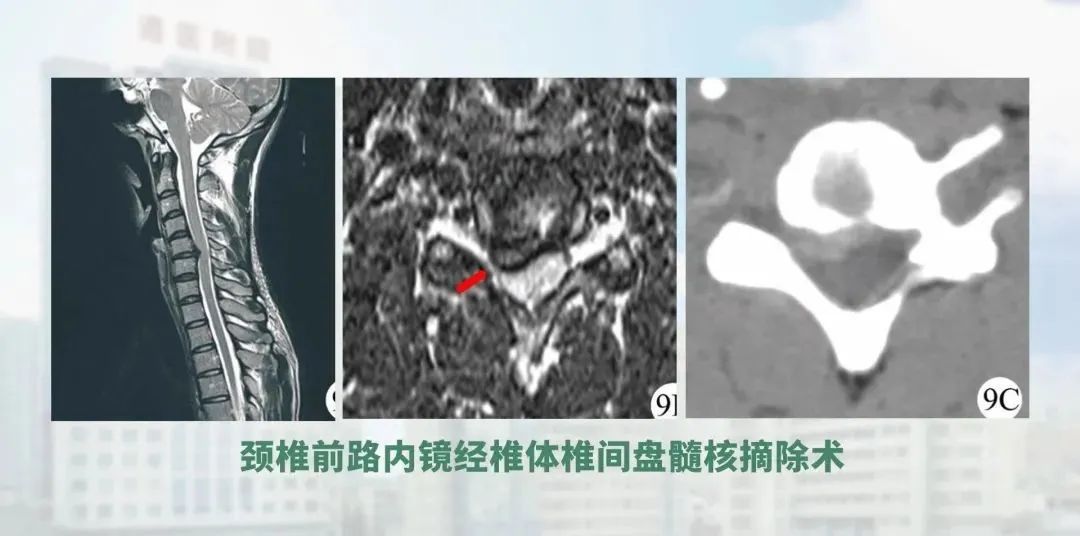 Minimally invasive endoscopy on spine has several features: firstly, it is more challenging, secondly, it involves a wider range of diseases, and thirdly, the volume of surgery is also larger. In addition to endoscopy cervical spine. Prof. Liao Wenbo is the first to perform endoscopy cervical spine in the province, he also performs lumbar endoscopic surgery. Also in terms of disease types, we use spinal endoscopy to treat upper lumbar disc herniation, ossification of the yellow ligament, and endoscopic removal of lesions and bone grafting for spinal tuberculosis that does not involve stability. These have not been reported much in China so far, and we have done some experimental, exploratory work. Our approach to the treatment of lumbar spinal stenosis is also well established.
At the same time we have a very strong team of professionals, led by Director Liao, who are also constantly engaged in exploration. In the future, we are also taking these results further, as required by the state, and applying them to expand the indications for surgery so that more patients with spinal disorders can benefit from minimally invasive treatment.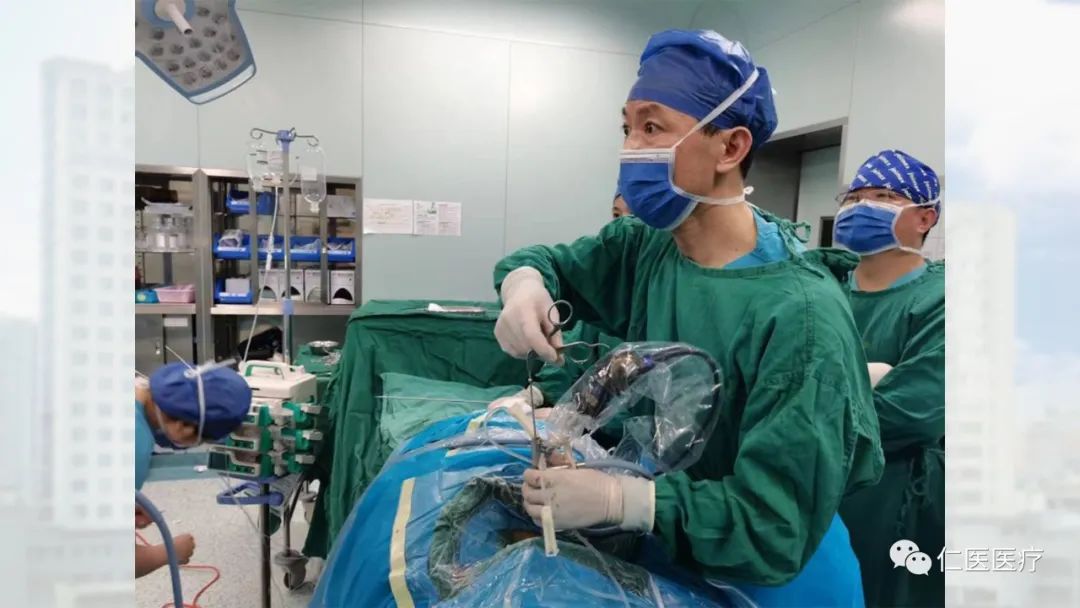 The second aspect is that we have set up a subspecialty for minimally invasive pelvic surgery. The pelvic subspecialty group was created because previously open pelvic reduction is highly invasive, involved a lot of haemorrhage and poses a high risk of complications. Under the guidance of national experts, we have developed trans-sacroiliac joint screws, iliac screws, internal fixation for the pelvis, and pelvic traction reduction, combined with new access fixation techniques. And the above techniques are now, with each passing day, becoming more and more sophisticated.
On this basis, we can further improve the design of fixation instruments to make the procedure more convenient. We are now gradually expanding our influence in Guizhou province and also speeding up the turnaround of patients.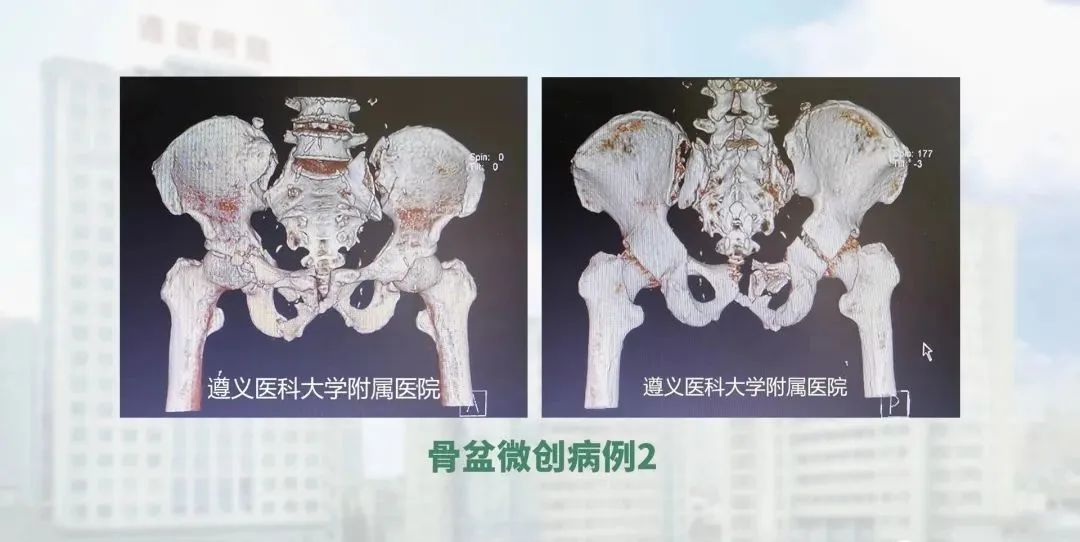 The third area is our spine orthopaedics, where we also have a team of professionals who screen and measure patients for spinal deformities, and then perform staging and treatment. We are gradually specializing and expanding our reach in this area.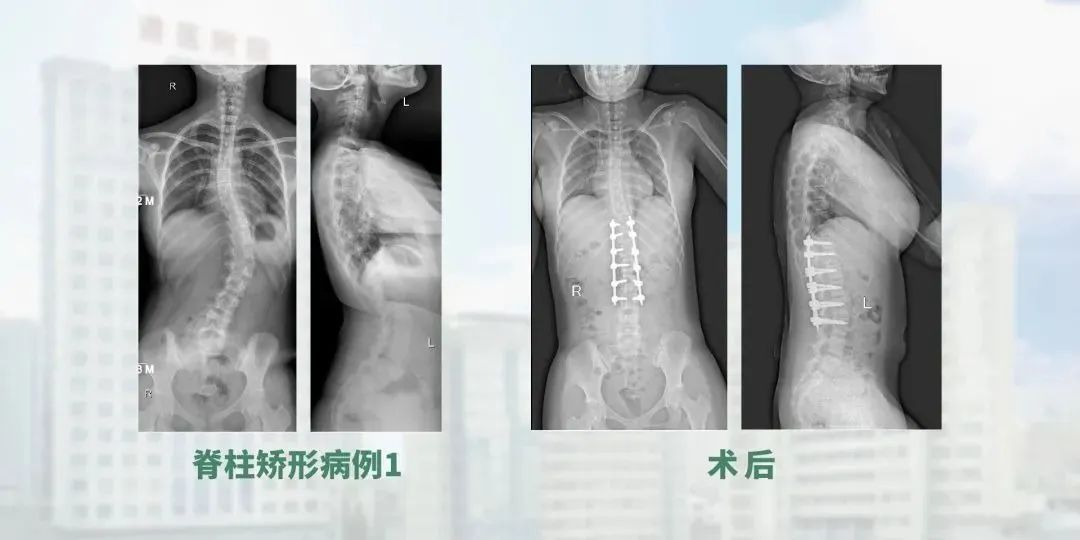 The fourth is tumors of spine, which include intraspinal tumor but not include intramedullary spinal cord tumors. For these tumors, we perform replantation of lamina and mini-plate fixation to minimize the use of fixed segments and internal fixation after removal of the intradural tumor. At the same time, for tumors of the spine itself, we perform a range of procedures such as radical resection, palliative resection and decompression.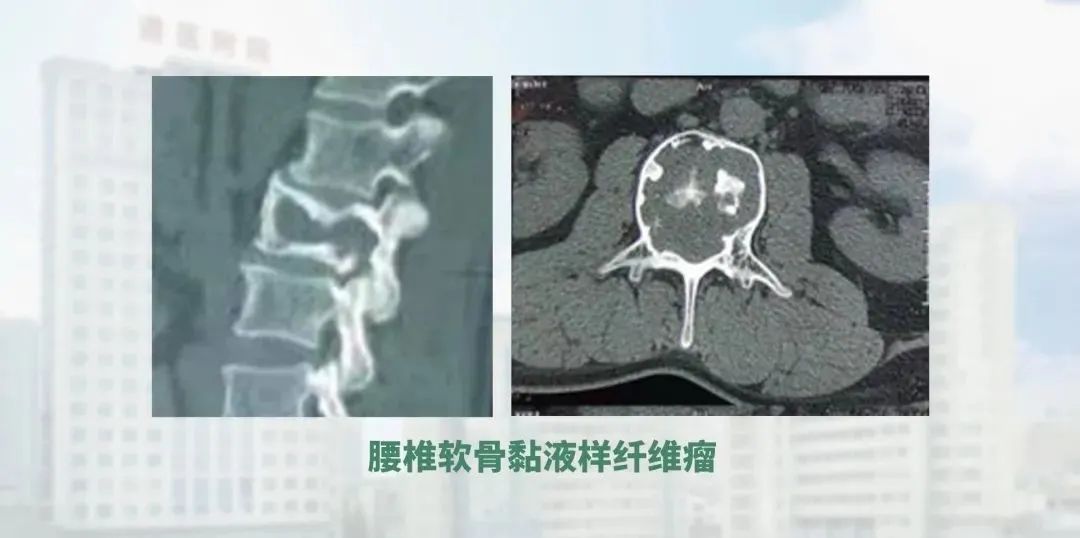 We also have experience in treating rare diseases such as Gorham's disease of the spine, Cobb's disease and neurofibromatosis spinal deformities, which further enriches our practice. This is also our distinctive feature.
02
What is the difference and impact of the modified minimally invasive technique with a small incision on the workload of the department and the post-op rehabilitation of the patient compared to open procedures?
This is reflected in several aspects. Firstly, with our pelvic surgery, if the open incision does not heal well, we have to change fresh dressing for the wound for several times. I was most impressed by the fact that it took a long time to change dressing several times before it healed, often on a monthly basis. But now, with the application of minimally invasive surgery, this phenomenon basically no longer exists. The patient's psychological and financial burden is significantly reduced. At the same time, after the minimally invasive surgery, the patient is able to mobilize very quickly because the invasion is minimal, which has a great impact on their confidence in overcoming the disease. The patient's wounds do not require special treatment and they can then go back for some minor dressing changes. This way they don't need to stay in our hospital for a long time. So I think it's particularly helpful in terms of reducing invasiveness, restoring confidence in the patient, reducing the financial burden and increasing the turnover of the ward. For example, in our endoscopic surgeries on lumbar and cervical spine, many patients feel well enough to recover after the endoscopic surgery, so they can get out of bed the same day and be discharged the next day, which is really a great benefit to patients.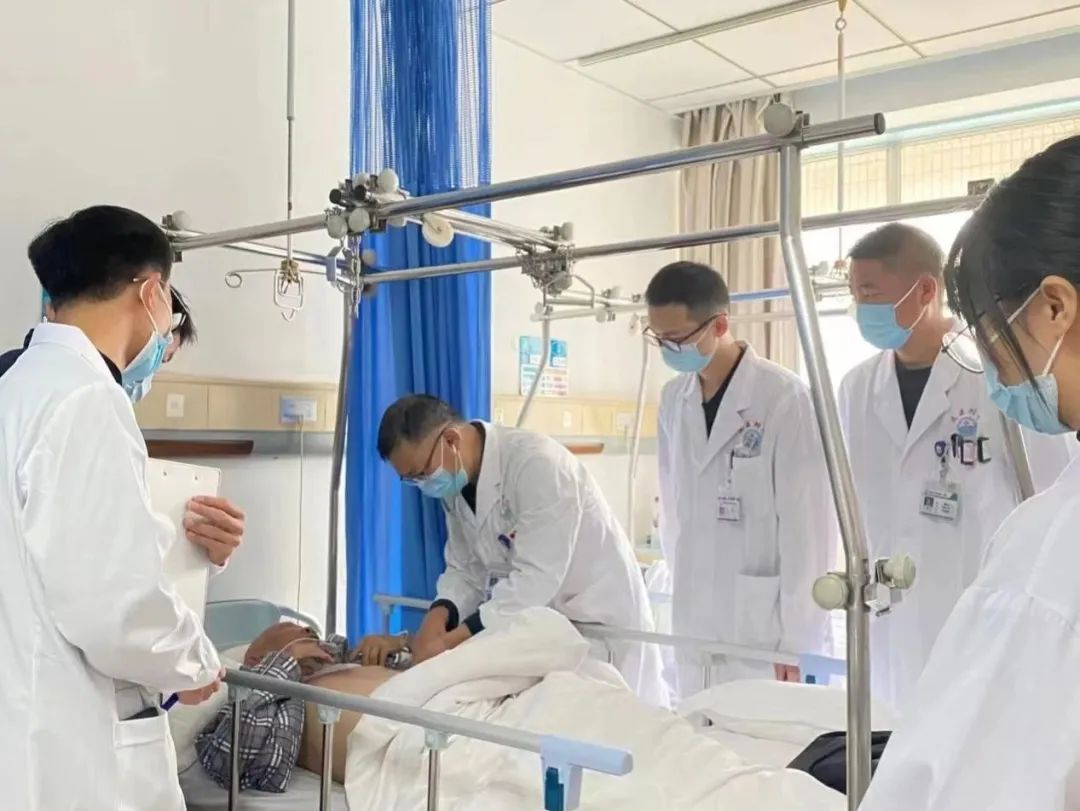 03
Director Ao, as you has extensive clinical experience in the treatment of common degenerative diseases, orthopaedic and tumour multiplexes in spinal surgery, could you please share your treatment experience and impressive spinal cases?
After my doctorate, I returned to the Department of Spine Surgery at the Affiliated Hospital of Zunyi Medical University, where I worked mainly in open surgery.
First, in the subspecialty I do spinal orthopaedics. We all perform standardized check, physical examinations and imaging. (The total number of cases (spinal orthopaedic) is close to 200, with no serious complications and no significant neurological damage. For degenerative diseases of the spine, we strive to gather as much detailed information as possible from the patient's history, combine it with imaging and physical examination to determine the precise nerve roots and areas of compression, and achieve relief through precise decompression.
At the same time, through a series of pre-op discussions and multidisciplinary consultations, we try to adopt minimally invasive treatment options, minimize the use of fused segments and internal fixation, and try to speed up the patient's recovery and reduce bed rest and perioperative complications.
At the heart of this is the need to address the patient's pain problem. Most of the patients in this group are suffering from pain and do not actually have very severe neurological impairment. Through a range of treatments, patients can be relieved of their burden and have a better sense of access to healthcare.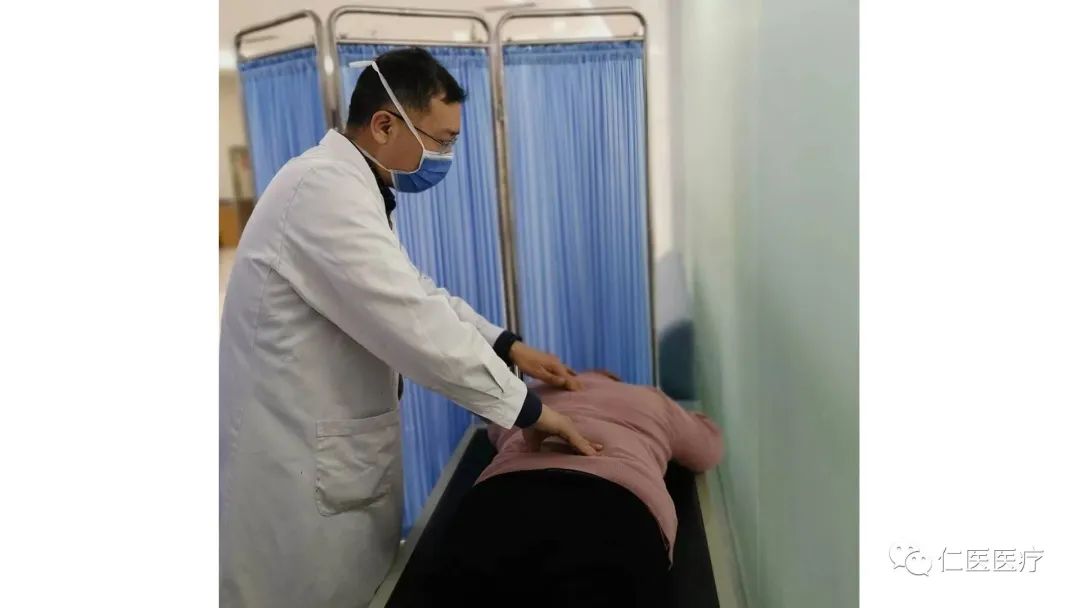 The third is fracture of the spine. For spinal fracture dislocations, especially in the treatment of thoracolumbar fractures, we have done research and application of bone grafting and minimally invasive surgery to minimise fixation of the segments and at the same time reduce paravertebral muscle damage. We have also treated many completely dislocated thoracic fractures, thoracolumbar fractures, lumbar fractures and cervical fractures with favorable outcomes and reduced perioperative complications through a number of methods to finish the surgery as quickly as possible.
In particular, for complete injuries, through case summaries, we have fixed far fewer segments compared to the literature reported abroad, and have maintained good results at late follow-up. So we feel that we have still done some meaningful work in this area.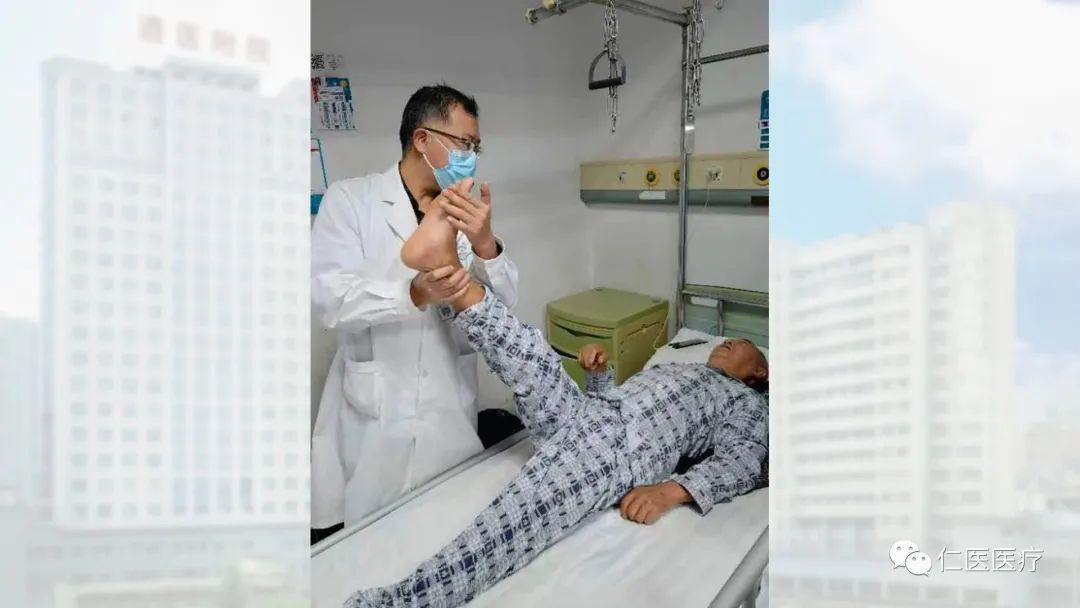 Typical case sharing
I saw a patient with a complete dislocation of the C2 vertebrae. After repeated observation of his imaging data, I developed a surgical plan, firstly by accessing the posterior cervical and reducting the locked articular processes, and then intraoperatively by traction and prying to achieve the majority of the reduction. Screw fixation was then applied. Through the anterior cervical approach, the fragmented disc was removed and then reducted and propped up with an cervical fusion cage, achieving excellent results. This is a very rare case in the world. We have reviewed the literature and found that this type of patient is vulnerable to spinal cord injury, leading to respiratory and cardiac arrest and death on the spot, and the chances of survival are slim. Fortunately, this patient had no spinal cord injury and after the operation, the patient recovered well and was able to return to life on the floor soon afterwards.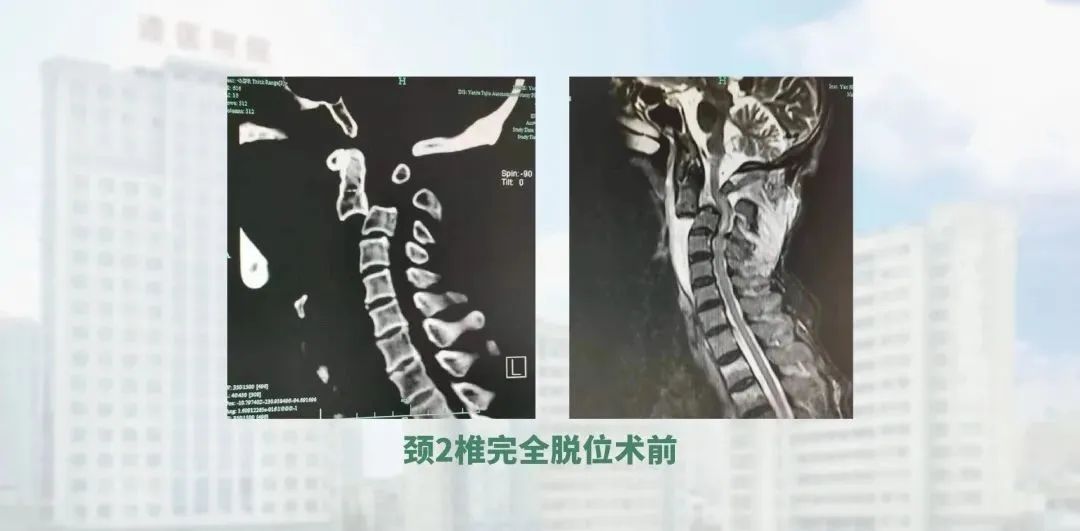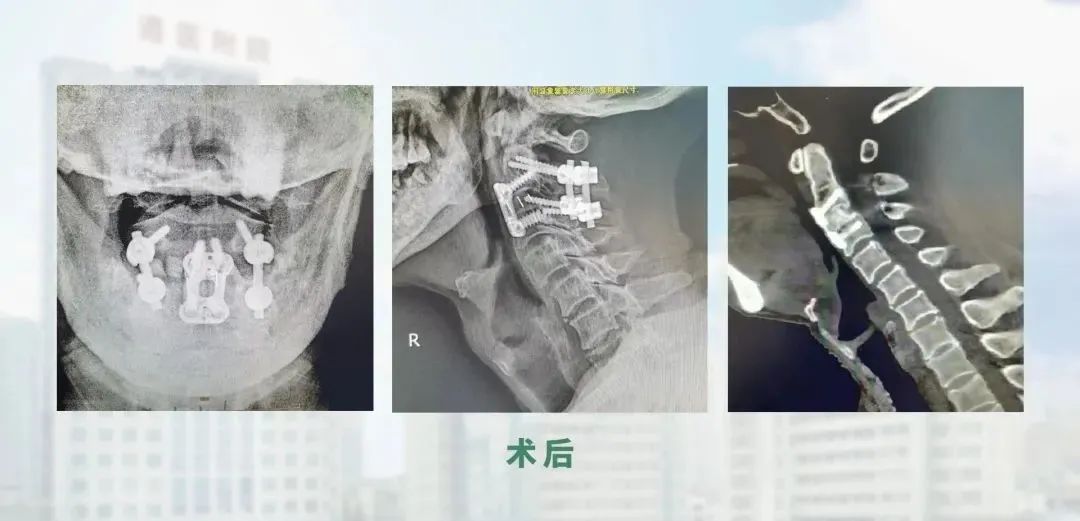 04
What impacts did COVID-19 bring to Spine Surgery Department and how did the department deal with them?
Since 2020, COVID-19 have broken out off and on in Guizhou Province. We have always attached great importance to the prevention of COVID-19, especially the highly infectious variant. So we have made arrangements as followed:First, improving the health screening of patients. We try our best to ensure the health of inpatients as well as outpatients, and our hospital has set a strict screening system, including nucleic acid testing, to ensure that the epidemic prevention and control meets national requirements.
Second, dispatching medical staff to support massive nucleic acid tests. Now we have sent three doctors and five nurses to support testing in Guiyang where the epidemic circulates.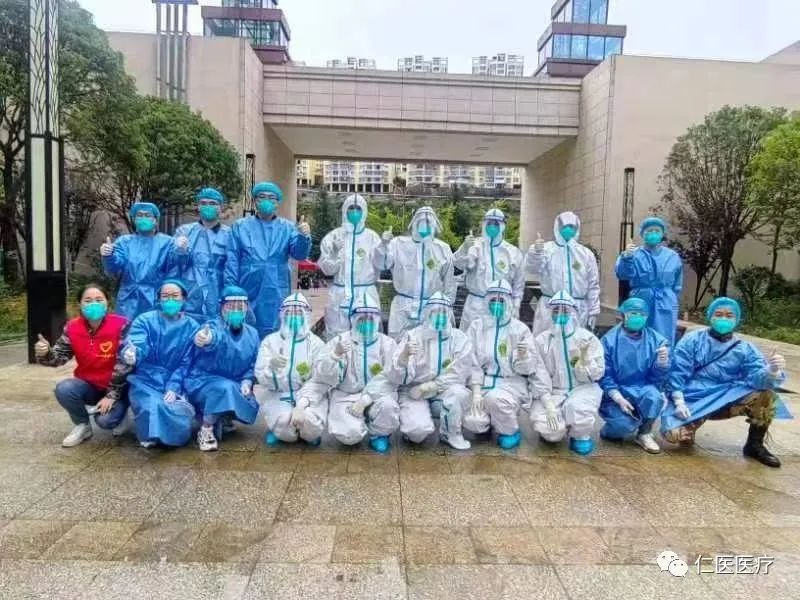 Third, limiting admission, keeping social distance and preventing cross-infection. In addition, we also strengthen the exchange and learning of medical staff in fighting against COVID-19, learning the latest epidemic prevention and control knowledge, so that they can be more skilled in clinical work under the epidemic.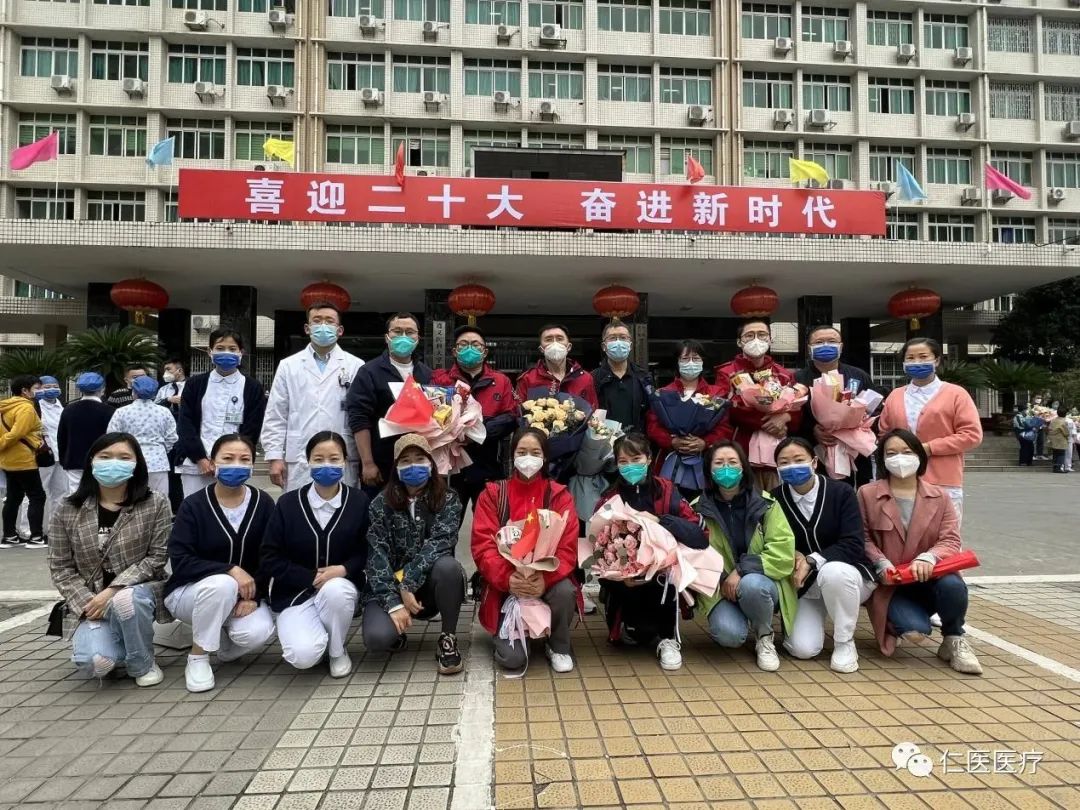 05
What do you think is the significance of academic exchanges with foreign experts?
In recent years, we have held webinars with an Italian professor of Oncology and a German professor of Minimally Invasive Surgery. Through the exchange, we learned advanced management and treatment concepts from them, which greatly broadened our horizons.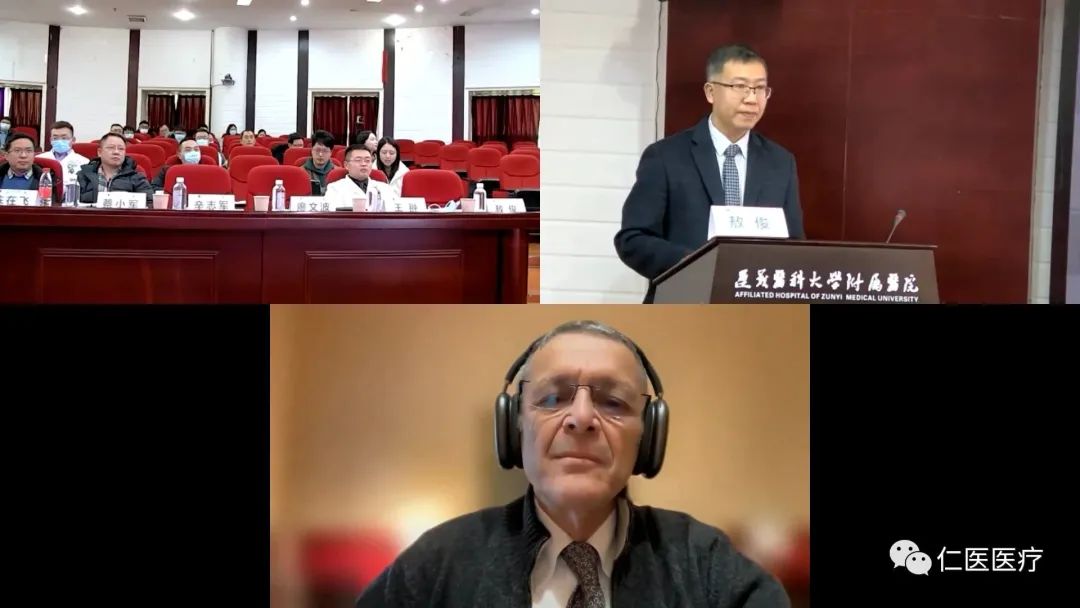 Thus we are determined to send our young doctors to study abroad, in particular, to study in top hospitals. Recently we selected a candidate who would pursue his MD degree at the University of Rostock, Germany for two years. With the accumulation of advanced diagnosis and treatment concepts during this period, he would benefit patients with new techniques and more standardized treatment after returning to China. Our overseas study program attracts many young doctors, therefore we may send more outstanding young doctors to study overseas when the program becomes maturer.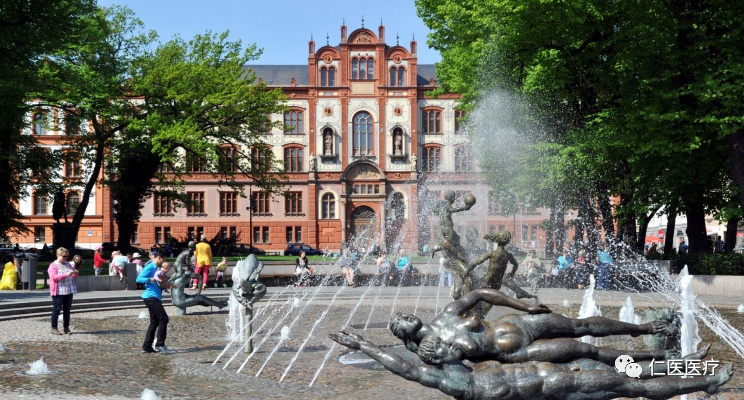 06
The Spine Surgery Department has established the Orthopaedics Specialty Alliance with many hospitals, could you please share its significance?
Due to the imbalance of resources and patient allocation, surrounding primary hospitals have contributed a lot to the development of our hospital. From the perspective of national health strategy, we should also assist primary hospitals, promoting their medical level, benefiting patients around and further resolving the problem of difficult medical treatment and high medical expense. So it occurs to us that we should establish the alliance to help more primary hospitals.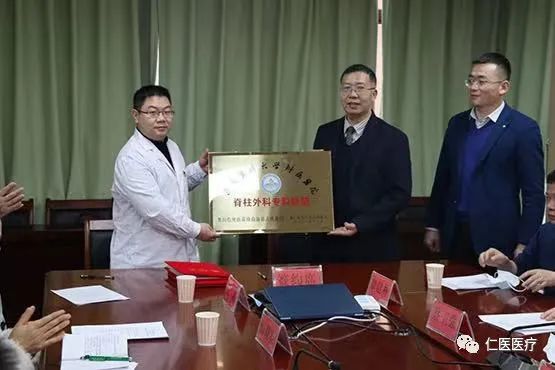 After the department became the key specialty of our hospital, we began to put the Orthopaedics Specialty Alliance on track. Every year we may absorb four to six units, and now we have seven. Our hospital has cooperated closely with these units, for which we regularly perform clinical service, free clinic, ward round and surgeries. During the whole medical process, we hoped that doctors and administrators in these units can learn from us and improve their management capacity and medical level. Another advantage of the Alliance is that we can provide higher-level treatment than local primary hospitals, which reduces the medical expense of patients with financial burdens.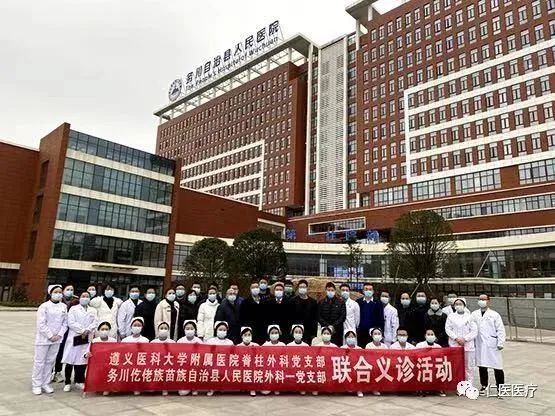 07
Director Ao, you have published more than 20 publications in various key journal s and have made a lot of achievements in scientific research, can you share with us your recent research focus and achievements?
Since I have been on the front line of clinical practice for a long time, my research is also focused on clinical topics. Our research is mainly focused on the following areas. The first is the reconstruction of the strength of the fractured vertebral body after a thoracolumbar fracture. We have mainly carried out research on the reconstruction of the vertebral body through the laminae space, intra-vertebral bone grafting through the spinal canal to meet its biomechanical properties and reduce the chance of internal fixation failure, as well as a series of minimally invasive surgical improvements. Our team has also conducted research on the role of blood clots on fracture healing during injury, the effect of some beneficial nutritional factors on the fracture process, and improvements in biomechanical materials. The team has also carried out research on minimally invasive approaches, particularly minimally invasive approaches with endoscopy, and on the application of improved instruments.
We are undertaking the relevant research as we are becoming clinically aware that surgery only addresses general surgical problems, but there are many factors that affect the prognosis of the patient, such as functional back exercise, and I am also going to embark on a study in this area to see how it affects us in the long term after spinal surgery, and to assess the quality of life. I hope that further research findings will help us to guide the treatment and rehabilitation of our patients.
08
As the Head of Spine Surgery Department and the supervisor of master, how do you balance research, clinical work, teaching and your personal life?
As the Head and backbone surgeon of the department, I put part of my energy into the management, particularly on cultivating young doctors. Meanwhile, coordinating the relationship between society and the hospital is also part of my work. But I spend most of my time on clinic, especially treating those difficult cases. As a hands-on doctor, I give patients physical examinations, check their profiles and conduct pre-op discussions to reduce the risk of surgery and complication in perioperative period.
In addition, my work also involves conducting seminars. Our department has regular time for case reports and training, and now we are creating more chances for our doctors to have academic exchanges. Our overseas study program encourages graduate students with great potential and fluent English to apply for doctoral studies abroad, constantly broadening their knowledge horizons and establishing channels for communication with foreign academic field. Furthermore, we are creating platforms connecting China and the world to broaden our doctors' horizons and improve their capacity. In the management of postgraduates, we also have regular time for postgraduates to report progress, usually every one to two weeks. Throughout the phase of graduation dissertation, supervisors will give guidance and help to postgraduates in writing, revising papers and slides. Meanwhile, supervisors are in charge of postgraduates' clinical training, and they would point out the imperfections in clinical performance, professional performance and moral performance.
09
Please talk about your suggestions and expectations for young doctors.
A good spine surgeon has common qualities with other doctors.
First, a doctor should have noble morality. There's a saying goes that a doctor needs to have the moral standards of Buddha, and skills as deft as a heavenly deity, which stresses the importance of noble morality and proficiency.In particular, morality requires the doctor to think from the perspective of patients, showing sympathy and caring. Using effective and economical treatment for patients with financial burdens, keeping an eye on patients and giving them detailed physical examinations, which also demonstrates the morality of doctors.
Second, a doctor should learn more, think more and practice more. There are many learning channels now, and we can easily find thousands of videos of medicine on the Internet, so we should make good use of these resources to improve ourselves. A good doctor should be good at learning, good at thinking and good at summarizing, not only to be skilled, but also to be able to read and write papers, and speak English.
As the old saying goes, "Not hearing is not as good as hearing, hearing is not as good as seeing, seeing is not as good as knowing, knowing is not as good as acting". Except for the moral standard, a good doctor with benevolence should learn, should think, should practice and should act.