Source:JuniperMD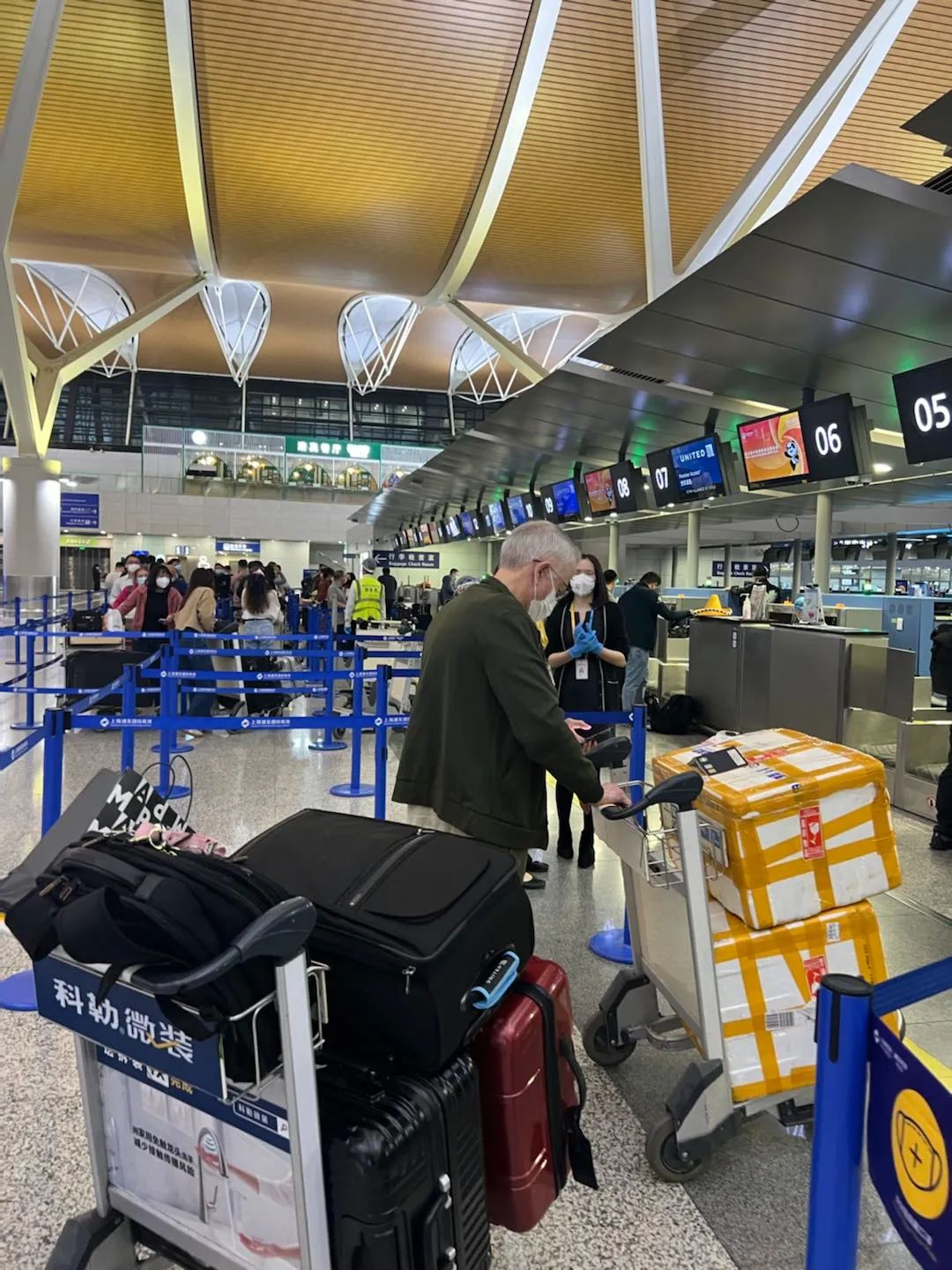 From Feb 20, 2020 to Oct 31, 2022, 984 days and nights, Prof. David P. Roye Jr. is in the front line of Pediatric Orthopedics in China, with his footprints left on Beijing, Jinan, Weihai, Nanjing, Shanghai, Fuzhou, Xiamen, Jieyang, Shenzhen, Guangzhou, Changsha, Guilin, Yinchuan, Chengdu, Urumchi, etc. And he has presented nearly 100 lectures, one lecture per week on average.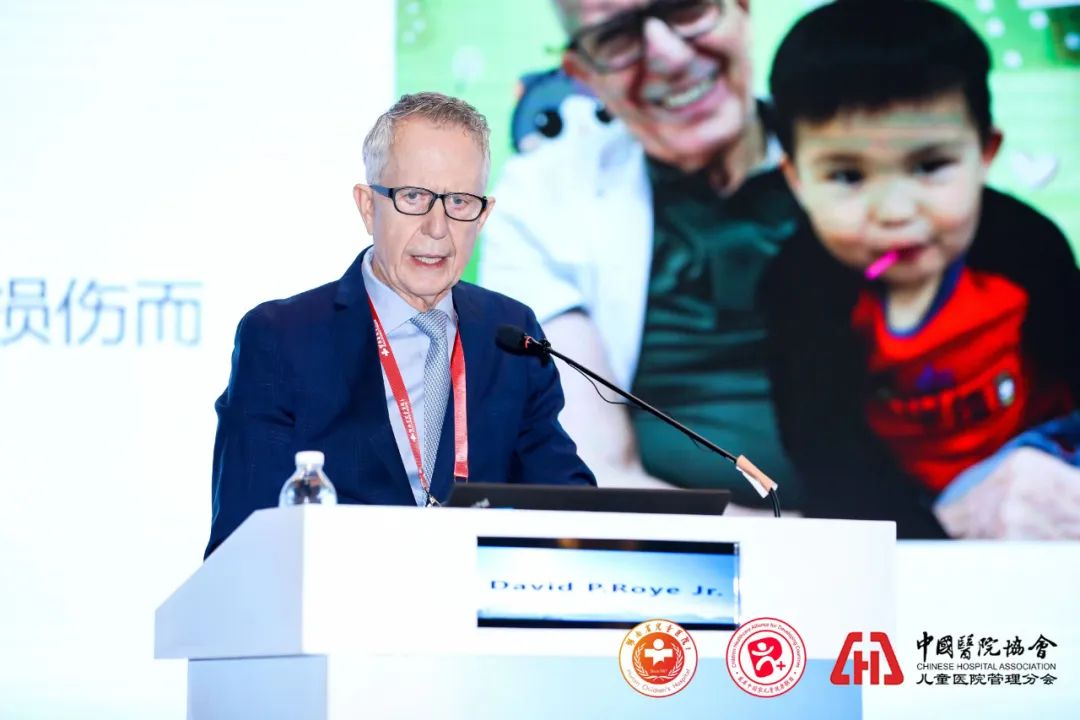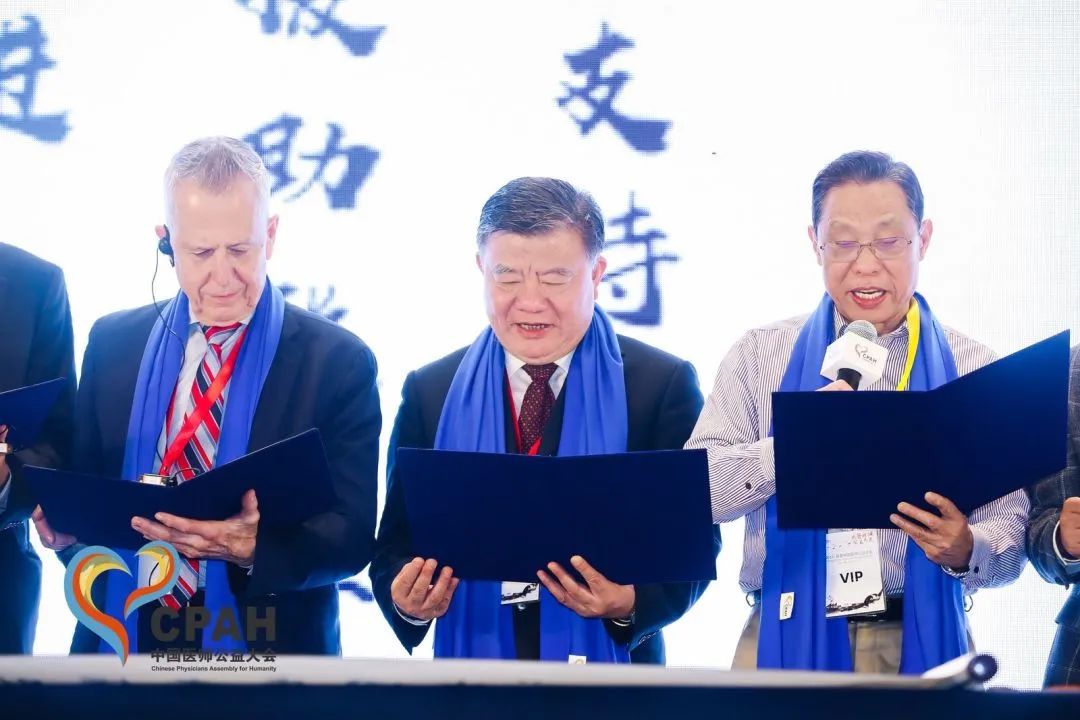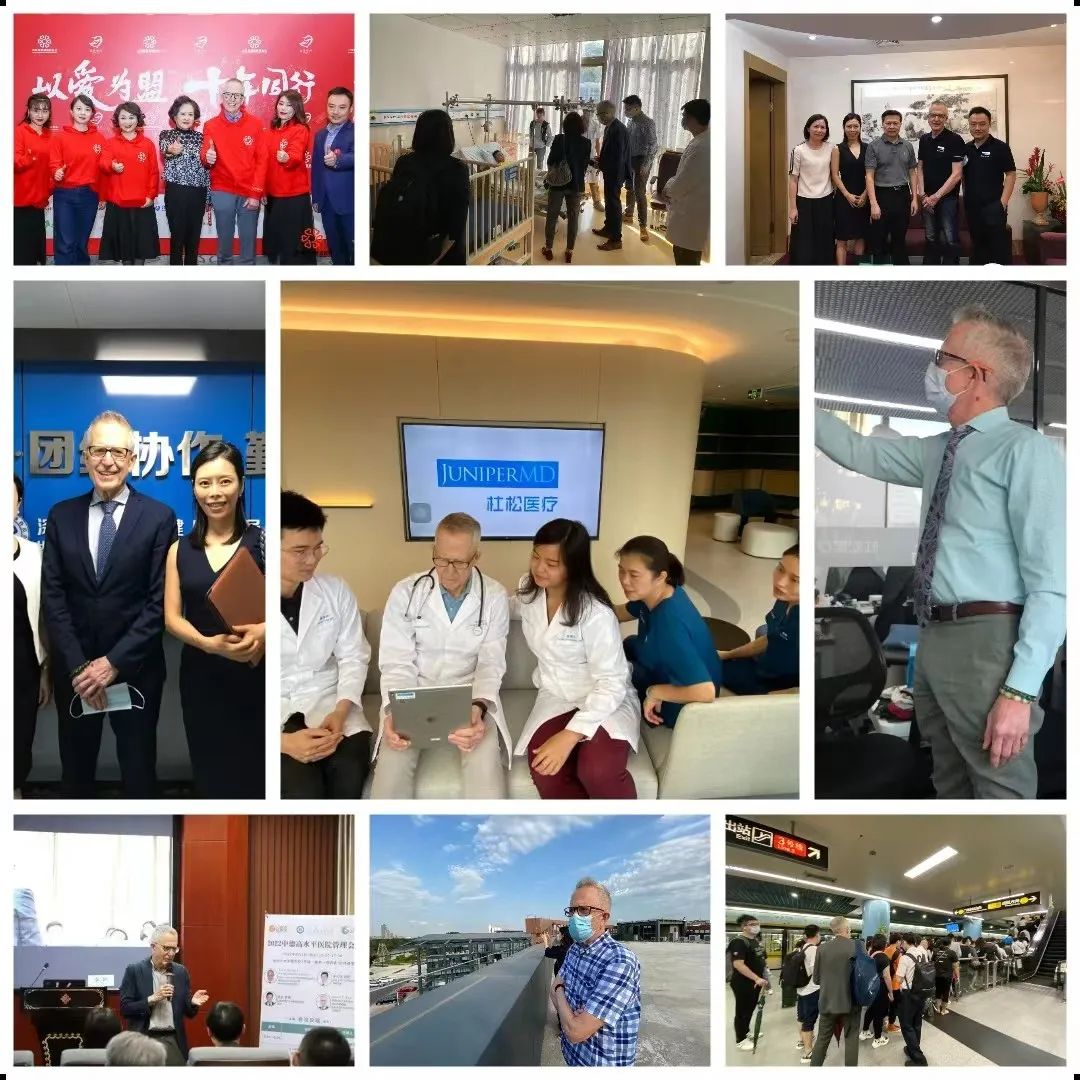 After 984 days and nights in China, he was about to have a one-month vacation back to the United States to gather with his families. A week before his vacation, this sober senior became anxious. "It has been almost 3 years away from my families, so I am very excited to see them. But I am also concerned about the travel restriction caused by COVID-19 because my travel agent cancels and re-books my flight again and again. I miss my family so much and I can't wait to see them, of course, I will also miss Guangzhou, my friends, colleagues and patients here. But now I gotta pack my bags," Prof. David said. And he spent a whole day packing his bags and presents for his 6 kids and 14 grandchildren on Friday. Finally, he arrived home safely at 20:10 on Oct 31, catching up on Halloween night with his family.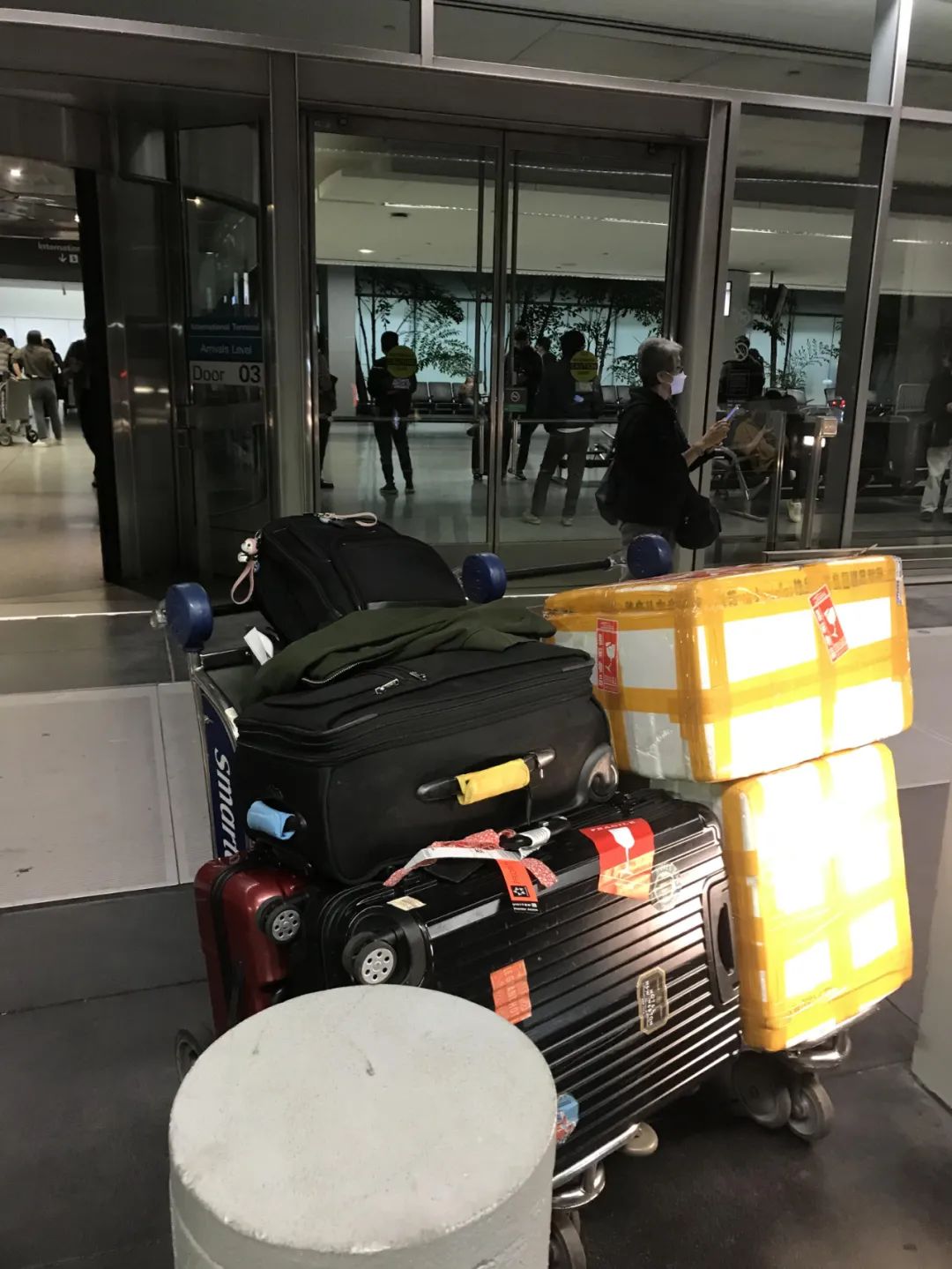 Prof. David arrived home safely at 20:10 on October 31, in time for the reunion with his family on Halloween.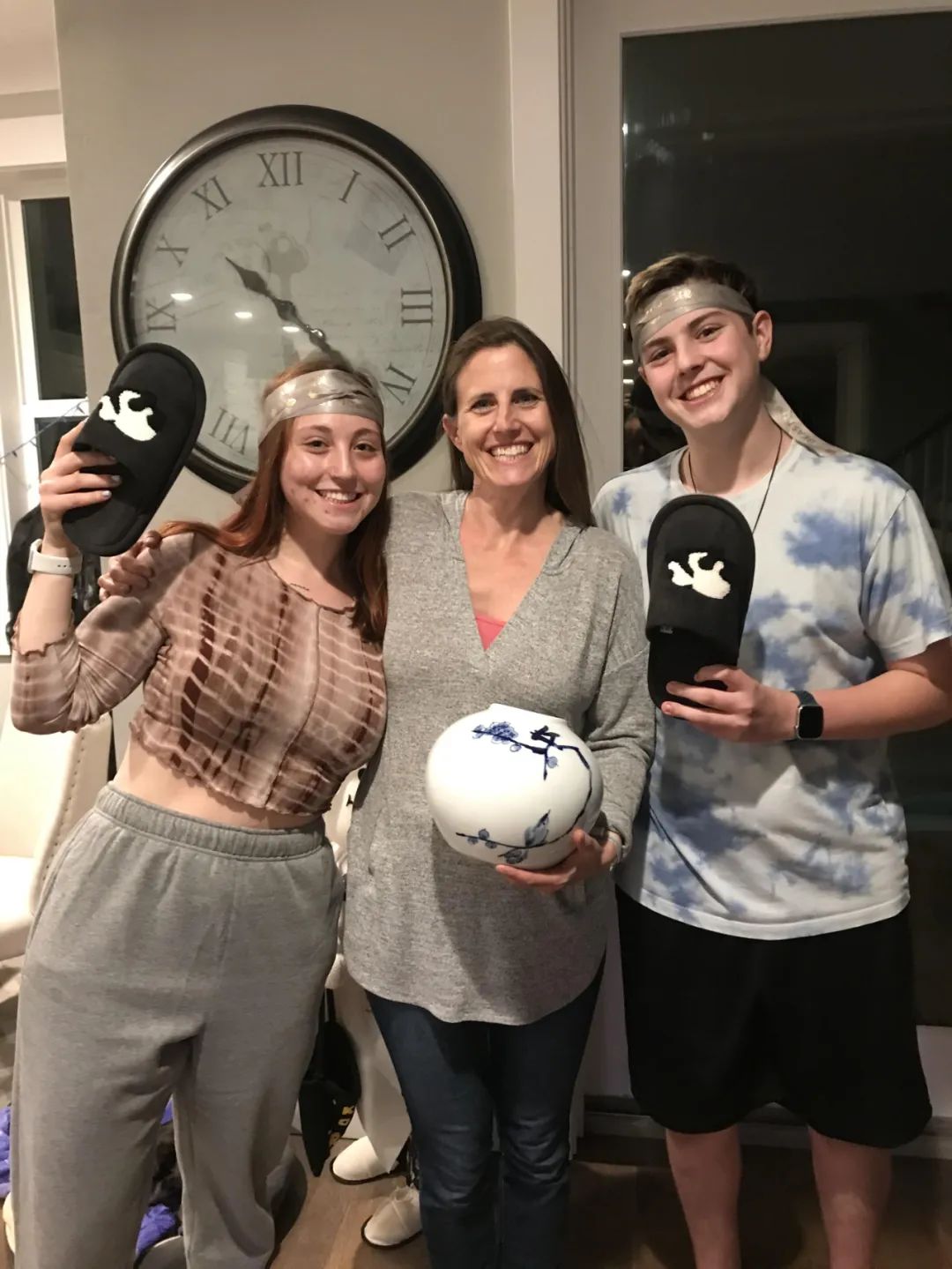 Prof. David P. Roye Jr., MD(Chinese name: Luo Dewei) is an esteemed expert holding multiple functions, namely the Former President of the International Society of Orthopaedic Surgery and Traumatology (SICOT), Tenured Honorary Professor, Department of Medicine, Columbia University, Chief Medical Officer of JuniperMD, Founding President and Chief Executive Officer of International Healthcare Leadership, First Director of Pediatric Orthopedics, New York-Presbyterian Morgan Stanley-Komansky Children's Hospital, Founder and first Director of Weinberg Family Cerebral Palsy Center of Columbia University. He has worked in China for 20 years and is dedicated to promoting healthcare there. With a rich clinical experience in Pediatric Orthopedics of more than 40 years, he has published over 60 papers in top international journals.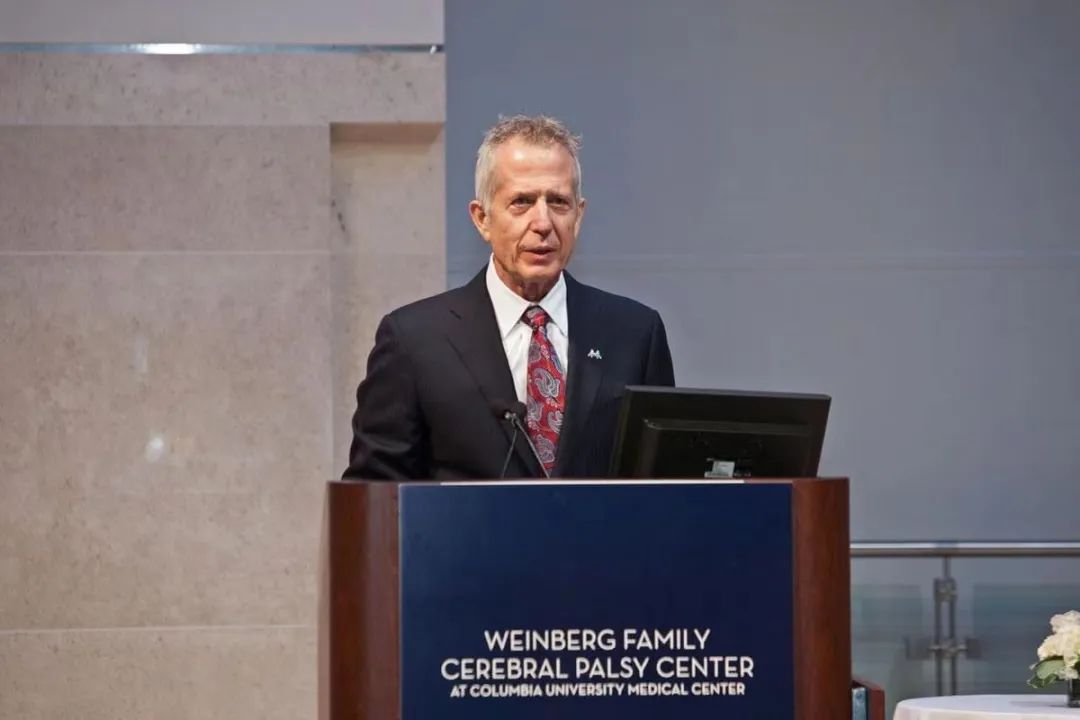 His dedication to Pediatric Orthopedics also influences many young Chinese surgeons.

"Every deed and every word show his love for children
"

When he first met Prof. David, Li Xu was nervous and anxious, and his first impression of the senior was solemn and short-spoken. Li Xu is the President of Shantou University Guangzhou Huaxin Orthopaedic Hospital, and the partner of Prof. David in China.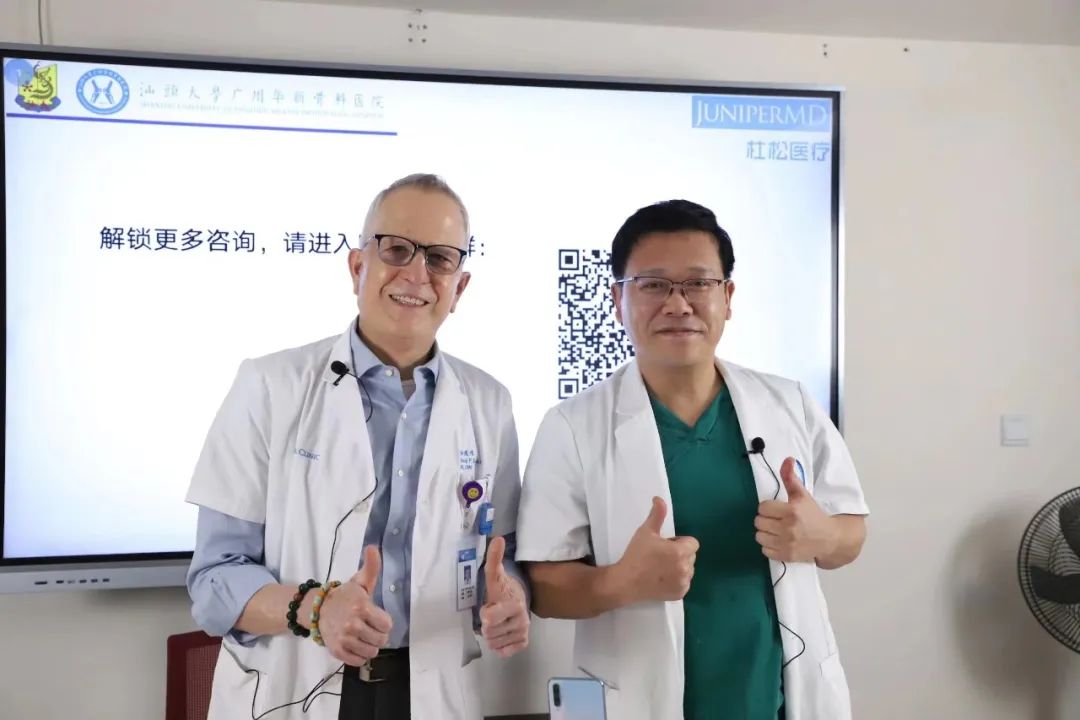 (Lately, both professors conducted a live seminar via Wechat video account to explain a series of problems related to Cerebral Palsy)
"Needless to say, he is a top professional surgeon with benevolence. He is attentive to every child, and you can feel his love for them from his every move and every word and see him kneel on the ground to examine patients, put their little feet on his face to play games to relieve their nervousness, and he would never disgust their little dirty feet. His tender behavior touched us, and we are following his lead to become a great surgeon like Prof. David," said Li Xu.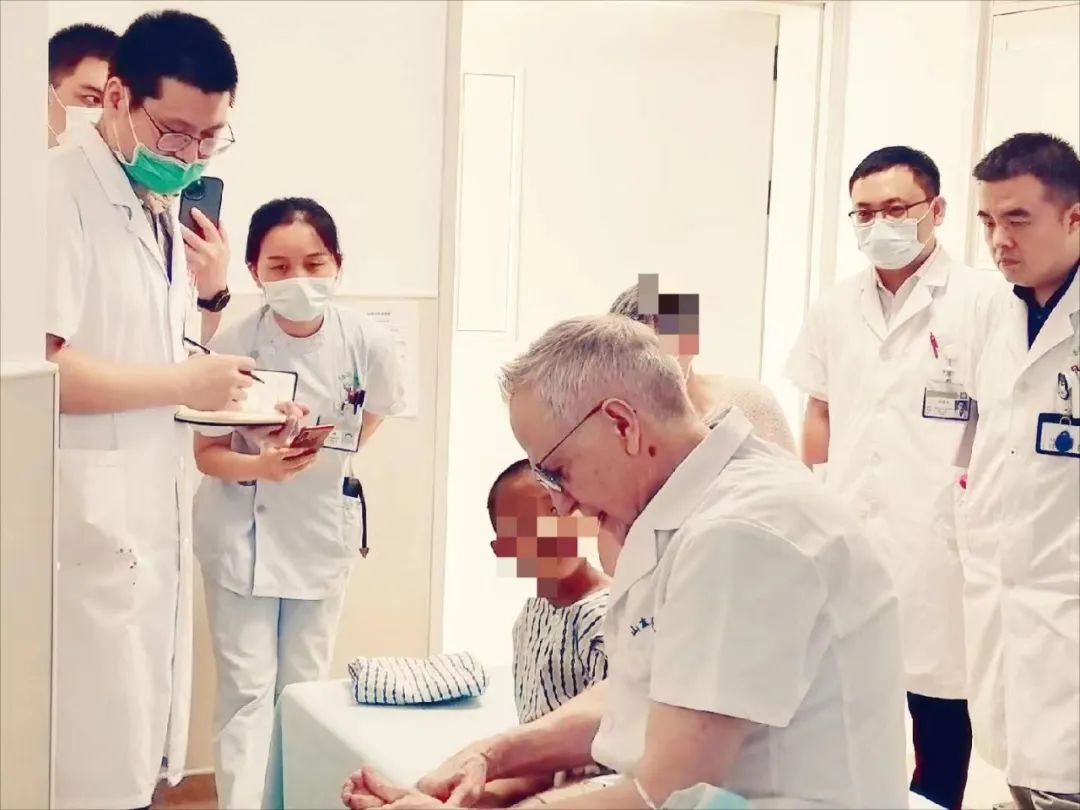 (Consultation in Shandong Provincial Third Hospital)
Prof. David repeatedly stresses that the treatment concepts and methods between adults and children are quite different because children's bone, height and weight are growing very fast, therefore, surgeons should not only focus on improving current syndromes but also consider the physical changes in children.
"
He provides careful treatment regardless of time cost
"
Even in a regular outpatient clinic, Prof. David would spend an hour communicating all the details with patients, their parents and assistant surgeons. "He treats every patient so carefully regardless of time cost," said Dr. Yan Hua, the Vice Director, Department of Pediatric Orthopedics, Shantou University Guangzhou Huaxin Orthopaedic Hospital.
"Though he is very busy, when it comes to communicating with patients and their families, he would analyze the treatment as detailed as possible regardless of time cost, and he would encourage them," Dr. Yan Hua added, "I think that young surgeons can learn communication skills and life wisdom from him".
Ramona, the Operation Manager of JuniperMD, is also deeply touched by the manner of Prof. David, who is caring for his patients and colleagues. "I remembered that once he wanted to give me a suggestion, but he started with 'in my perfect life, I think we could...', for no reason I still remember his opening line until today," said Ramona.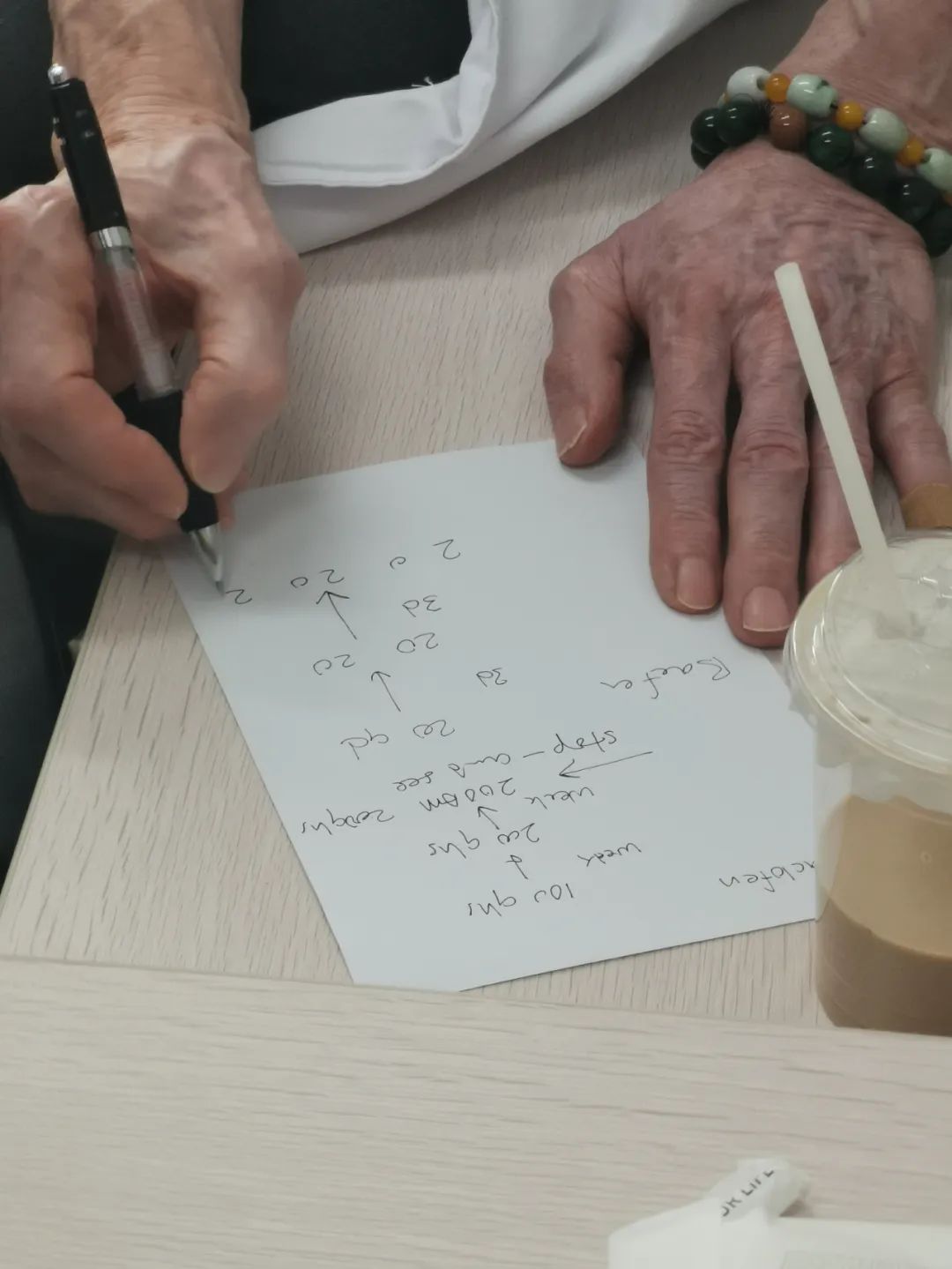 (Prof. David explains to parents how to control medication and adjust drug dose according to the children's response )
"I remember that at the beginning of 2020, when the COVID-19 outbreak was very severe, we were all under great pressure. And Prof. David bought ingredients from grocery then cooked local cuisine for us by himself.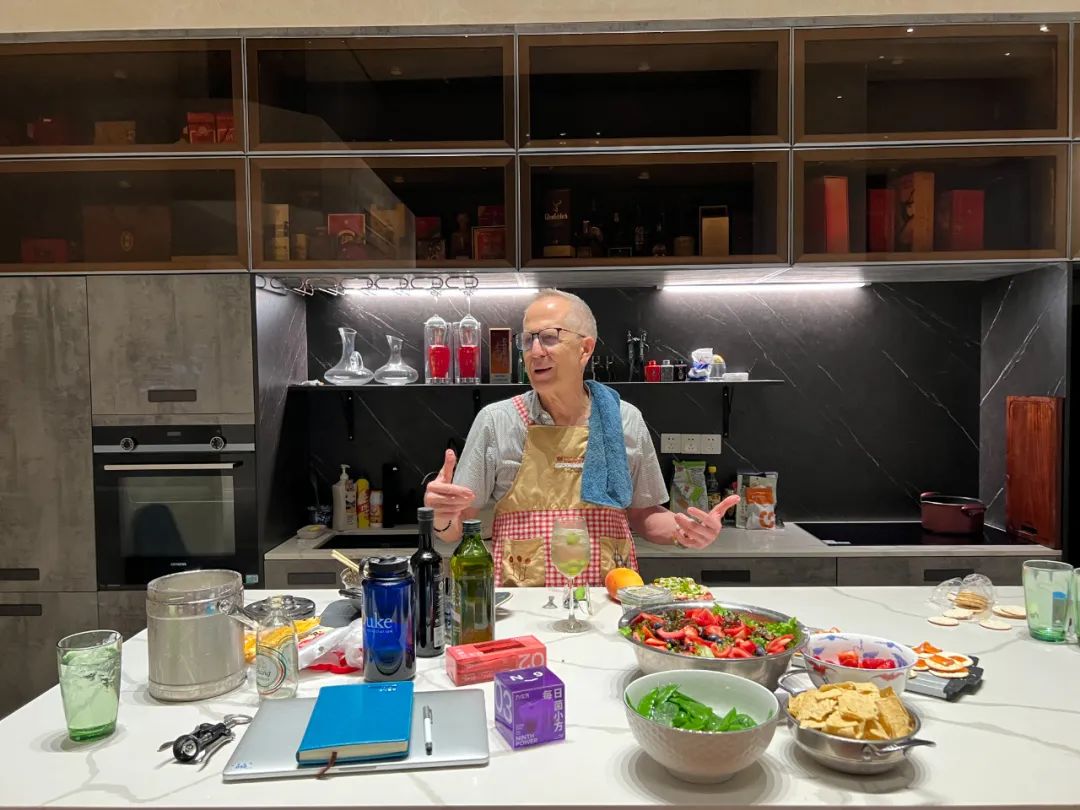 When looking at this respected senior cooking for us, our anxiety had been relieved." Liu Da, CEO of JuniperMD recalled an impressive experience with Prof. David. Liu also shared with us a picture of climbing the Great Wall with Prof. David, and Liu was surprised by his strong physical strength as he was still energetic after a day of climbing.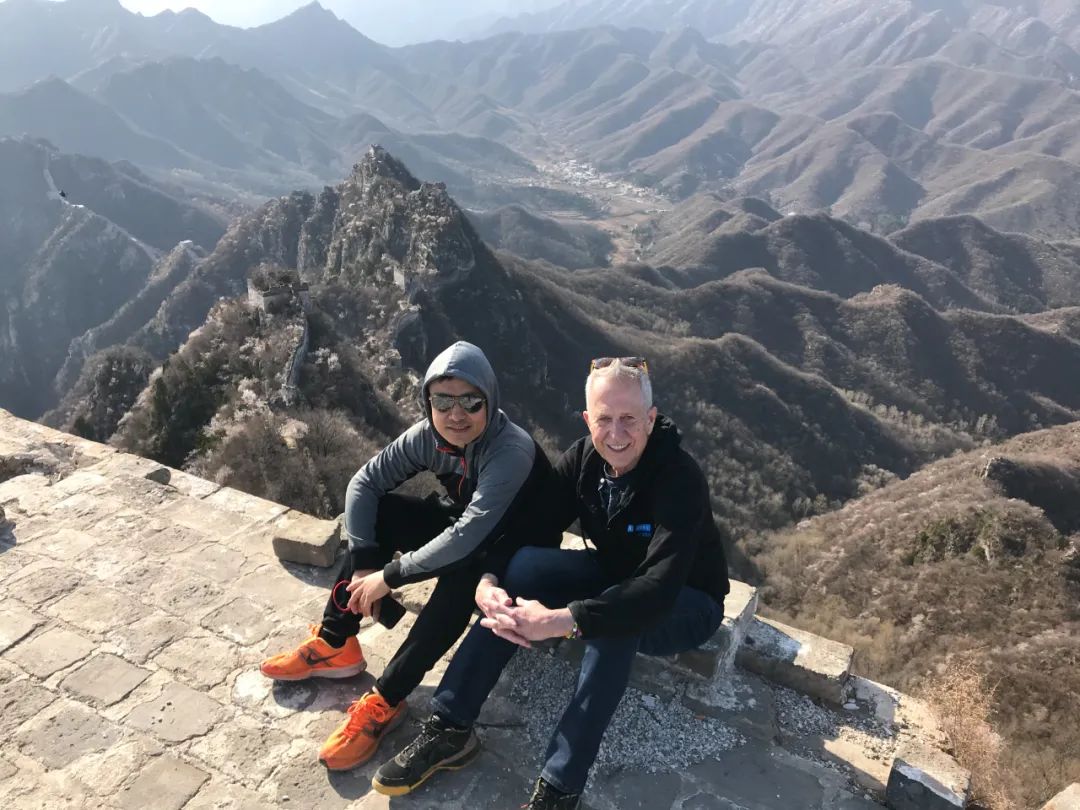 Mrs. Fang Jun, Head of China Primary Health Care Foundation, is also a fitness enthusiast like Prof. David, and she also holds the elder in high regard and thinks he is a role model for young people today. "He is a kind-hearted man with a great love of life, besides, he is humble as a world-class doctor, and I respect him as my lifelong model," She added.
"
He hopes to bring better treatment to more Chinese Cerebral Palsy patients
"
Now China has a population of more than 6 million Cerebral Palsy patients. Faced with the daunting patient number, Prof. David is always committed to providing better treatment for Chinese Cerebral Palsy patients as much as possible. Before 2020, he has visited China 80 times, performing charity surgeries for hundreds of patients. At the time he worked in New York, 80% of his patients suffered from scoliosis accompanied by neurological disorders, and these patients needed more intensive care but are often ignored by society. And now he is introducing the world's leading medical technologies and experience to China.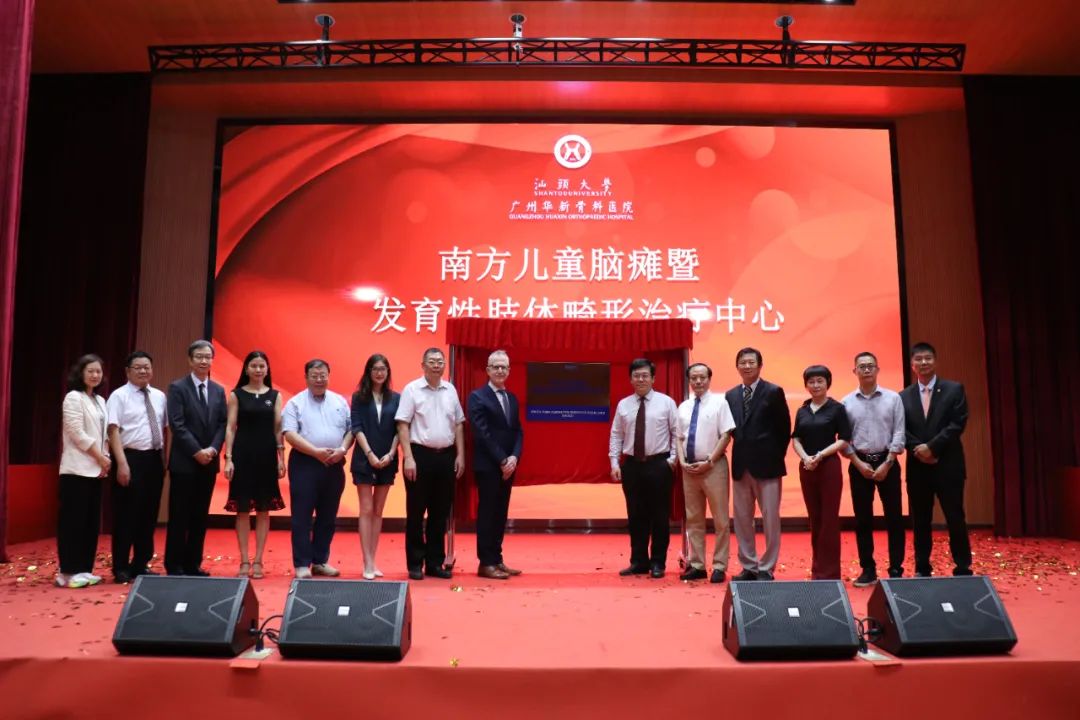 Prof. David hopes to realize 4 goals in China:
first, improving the quality and safety of Pediatric Orthopedics surgeries in China;
second, promoting the standardized treatment of Cerebral Palsy;
third, providing more clinical training to Pediatric Orthopedics surgeons;
fourth, helping young doctors design experiments and guide them to publish articles.
Three year is only a start of his career in China
When asked about the significance Prof. David brings to the Pediatric Orthopedics in China, President Li Xu answered, "In these years, he not only improves the medical level of Pediatric Orthopedics in China, but also enhances the concept of caring for patients. Moreover, he introduces the leading treatment concept and technology of Cerebral Palsy in the West to China. We know there is still a big gap between China and the international world, though we are catching up, the current level of treatment is at least 40 to 50 years behind the West and there are still millions of Cerebral Palsy patients in our country. But with the help of Prof. David, we can narrow the gap in a short time and improve the treatment of Cerebral Palsy patients, who are long ignored by society."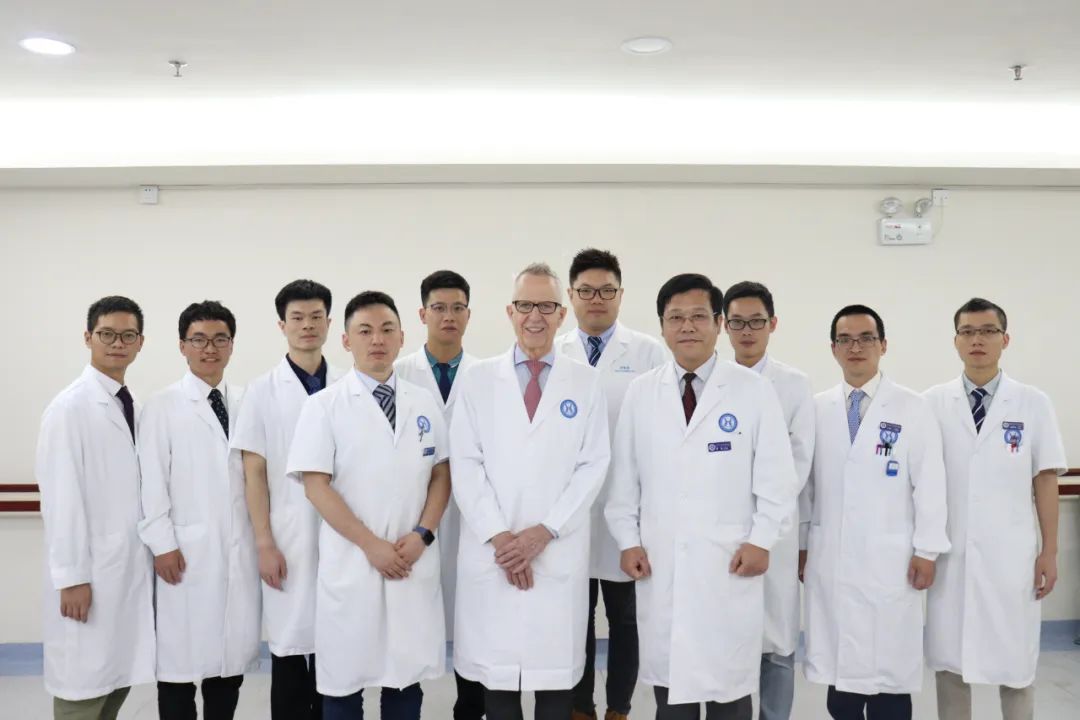 "Pediatric Orthopedics is a sub-specialty of Orthopedics, and its training and teaching are based on practices. In the past three years, I not only worked in Guangzhou, but also performed charity surgeries in other provinces, and I hoped to pass on my experience to more surgeons through these surgical demonstrations. Compared with adults, children's body is growing every second, therefore being a Pediatric Orthopedics surgeon is somewhat demanding. However, now China is faced with a shortage of such surgeons, thus the road is obstacle-packed and long," said Prof. David. "My last lunch in Guangzhou was on the balcony of my apartment, and I took a photo of it and I'll keep this photo with me on my way home to America to miss my other home in Guangzhou."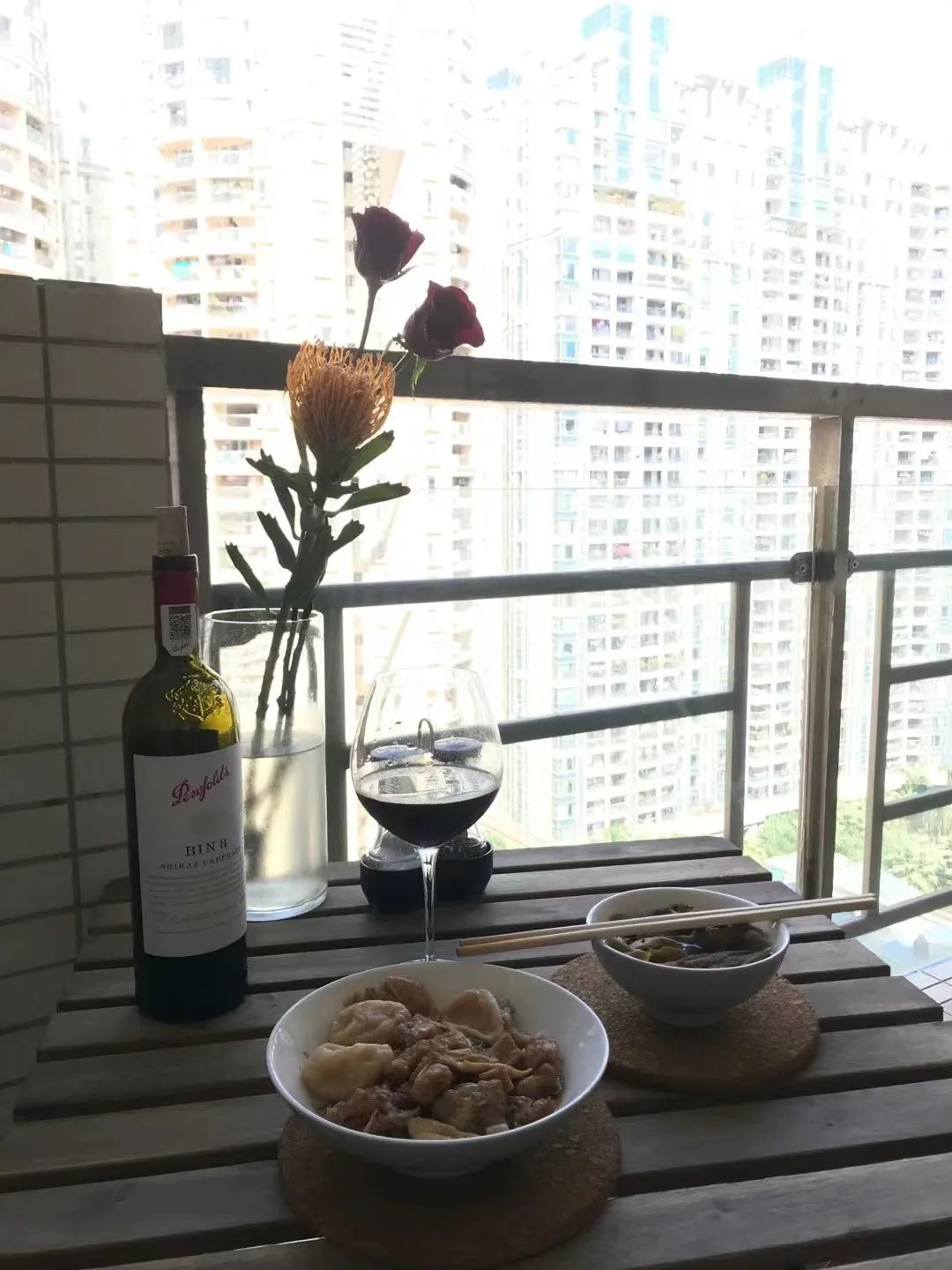 For Prof. David, the past three years are only the start of his journey in China, and his return in mid-December will open a new page in his career.