June 10, Friday, 09:00-12:05
Click the picture below to enter the live-streaming channel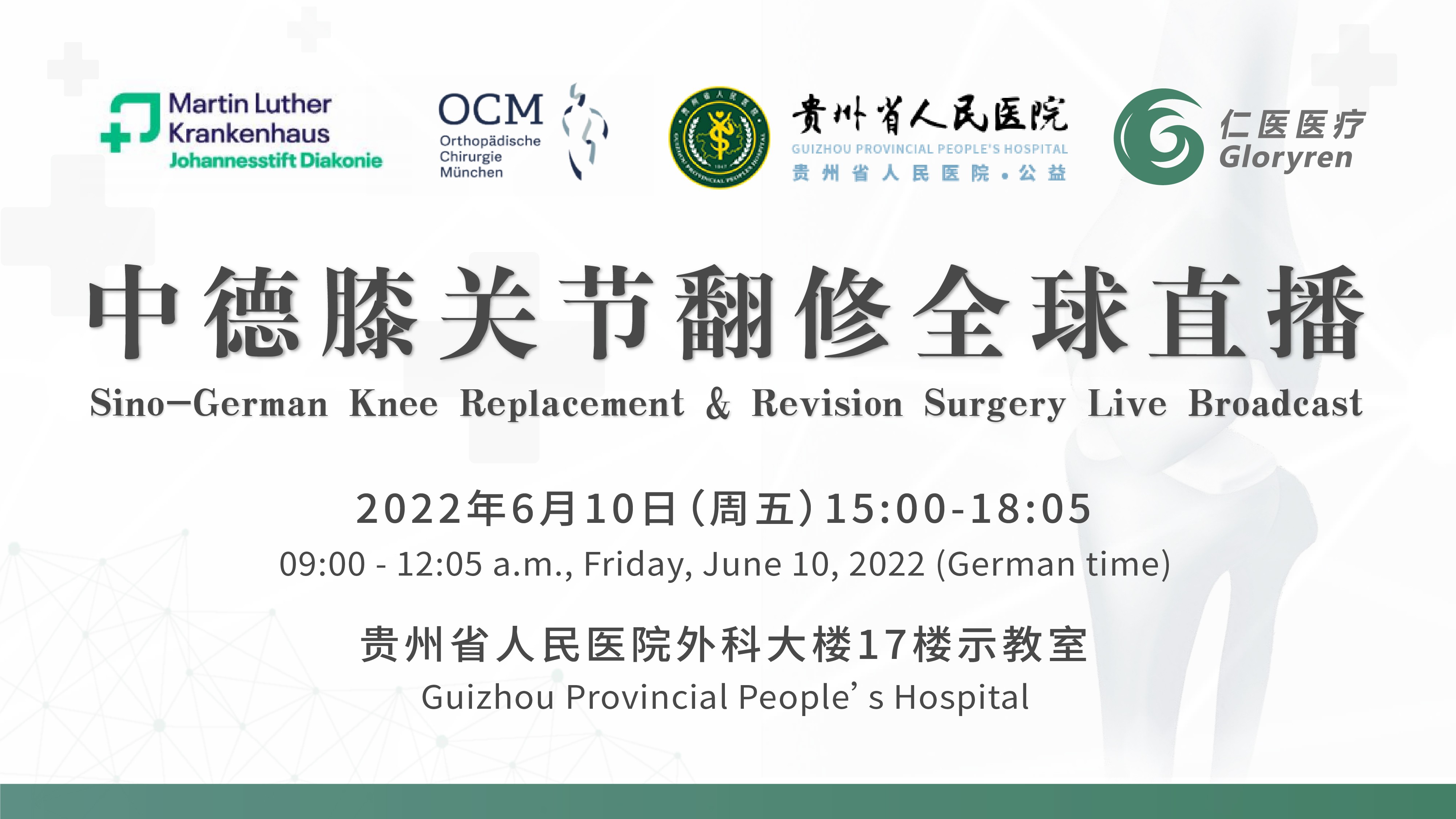 The introduction of conference
Guizhou Provincial People's Hospital
Founded in 1947, Guizhou Provincial People's Hospital was founded by the Guizhou provincial government and headed by the Health Commission of Guizhou Province. It is a large-scale general hospital at Grade Three Level A, integrating with medical service, teaching, scientific research, special medical treatment for cadres, prevention, rehabilitation and emergency medicine. Besides, Guizhou Provincial People's Hospital is not only the provincial red cross hospital, but also the affiliated hospital of Guizhou University and Guizhou Medical University.
The main campus of Guizhou Provincial People's Hospital covers an area of 110 acres and an operating space of 200,000 square meters with 3000 open beds, among which contains 2000 registered beds. The hospital has a strong talent pool with 4,446 staff, including 721 employees with senior titles and 272 employees with doctoral degree. Besides, it has 7 national facilities, namely Key Laboratory of Diagnosis and Treatment of Pulmonary Immunological Diseases, National Mobile Poisoning Emergency Response Center, National Drug and Medical Equipment Clinical Trial Institute, Guizhou Sub-center of National Cancer Center, Guizhou Sub-center of National Geriatric Center, National Advanced Stroke Center and Provincial Sub-center of National Clinical Medical Research Center. And it has 7 talent cultivation platforms, including academician workstation, post-doctoral scientific research station, provincial regional medical center, provincial science and technology innovation talent team, provincial clinical medical research center, provincial talent base, provincial quality control center. The hospital has 5 national clinical key specialties, namely Department of Respiratory and Intensive Care Unit, Department of Cardiology, Nephrology Department, Urology Department, clinical nursing and 16 key subjects and specialties at provincial level.
In 2018, the hospital was ranked 69th among the list of national general hospital in the National Performance Evaluation of Tertiary Public Hospitals and it was ranked 88th in 2019, both of which are A+ grades, making it rank 1st among the public hospitals in Guizhou province.
In 2021, the hospital has received 2.55 million outpatient and emergency visits and performed 49,500 inpatient operations. The number of discharged patients was 109,900 and the average hospitalization was 8.58 days. In addition, the hospital was awarded many national honors and titles such as "National Advanced Collective in Fighting the COVID-19", "National Civilization Unit" and "National May 1st Labor Certificate".