The Global Spine Congress (GSC) announces new dates for their 2021 annual meeting. GSC 2021 happening in Paris, France will now take place November 3-6 and remain a hybrid event with both a robust digital and physical presence. Spine surgeons and other professionals around the world are all welcome to register now.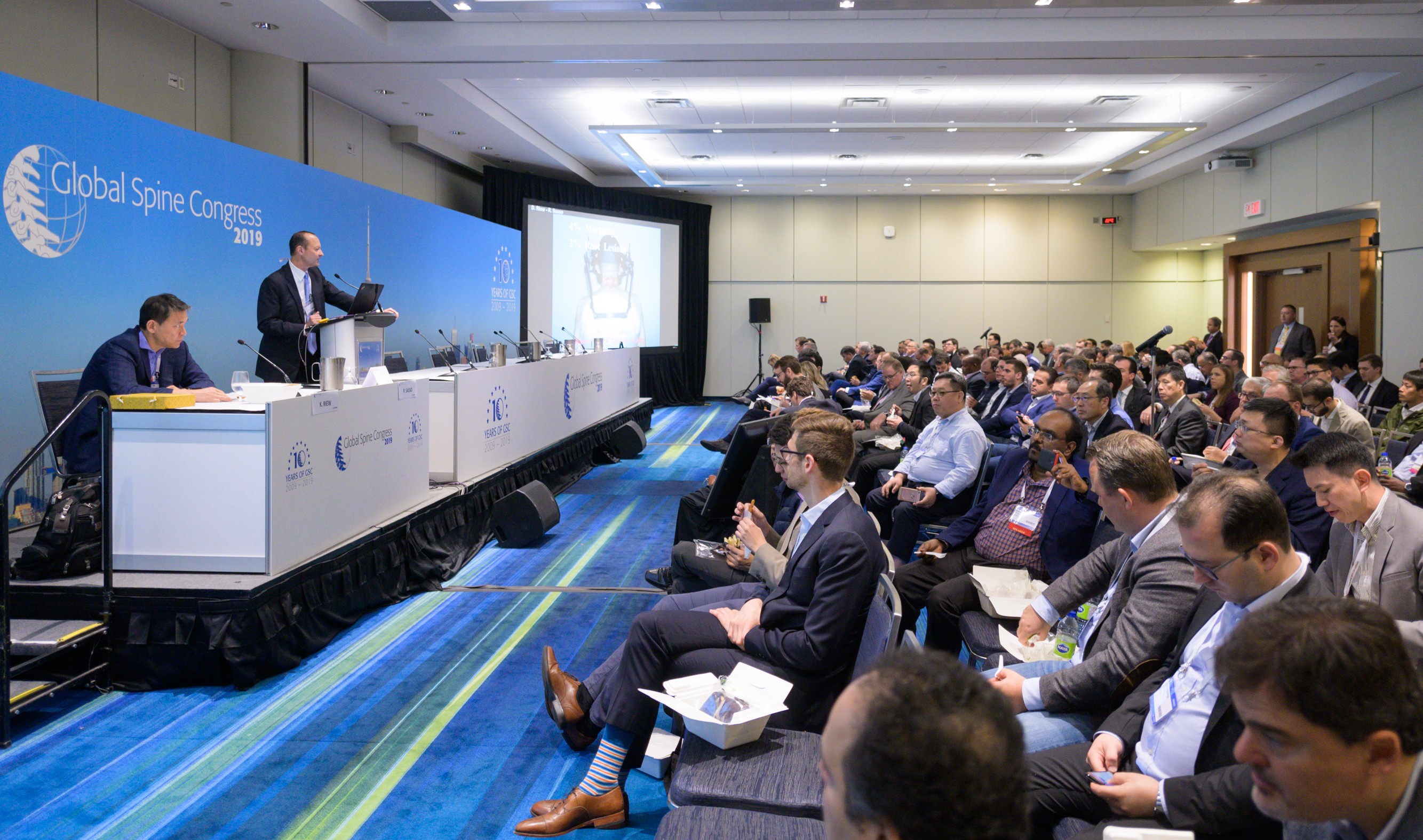 AO Spine's annual meeting, the Global Spine Congress (GSC) is the leading world class spine congress gathering thousands of spine surgeons worldwide.
As one of the biggest gatherings for thousands of spine surgeons from all over the world, this congress provides an outstanding forum to exchange ideas, network with fellow spine professionals, and learn about the latest research and technologies in spine surgery.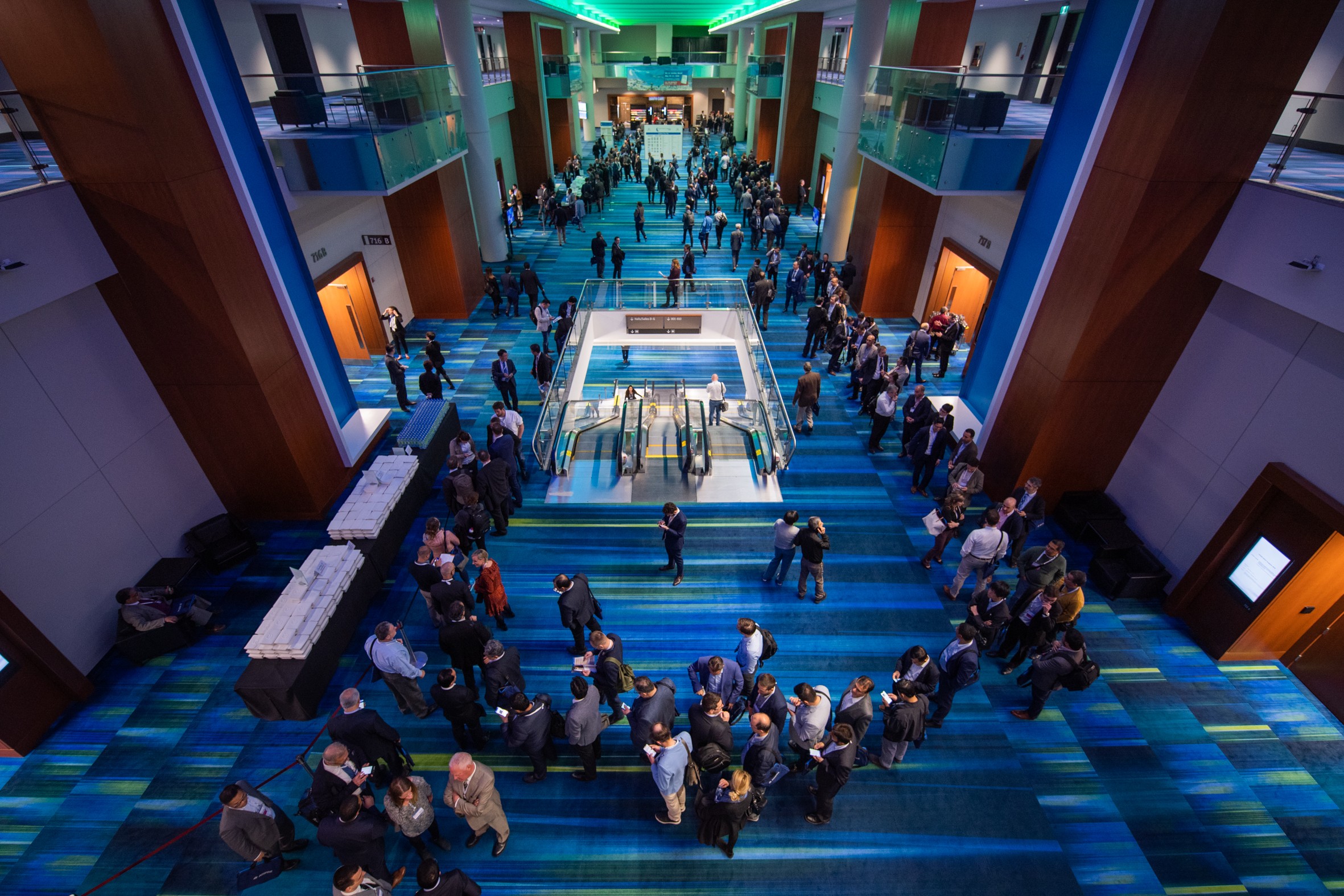 Committees
Global Spine Congress Executive Committee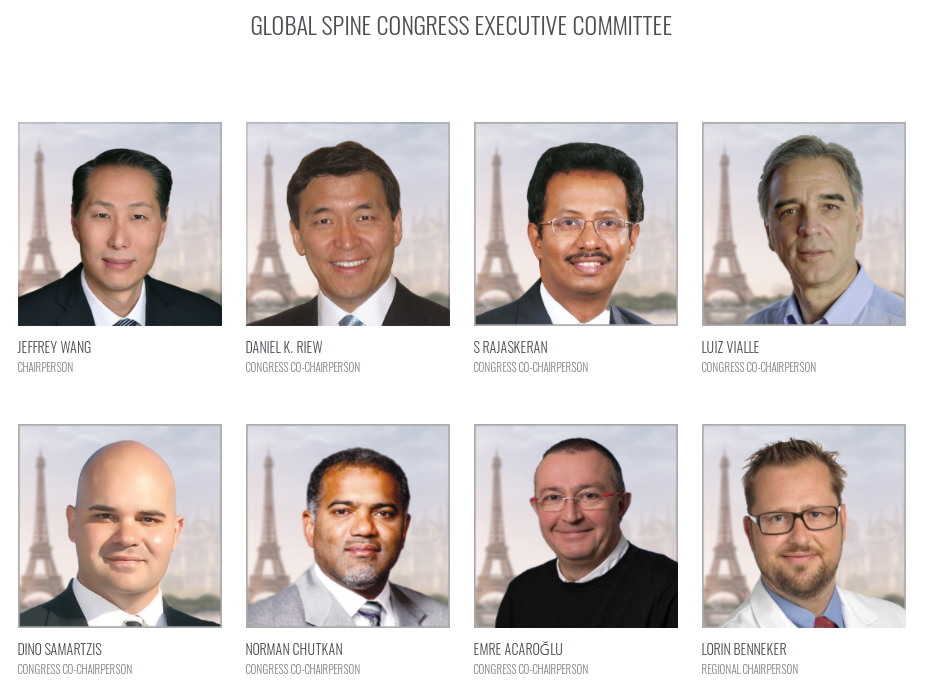 Scientific Committee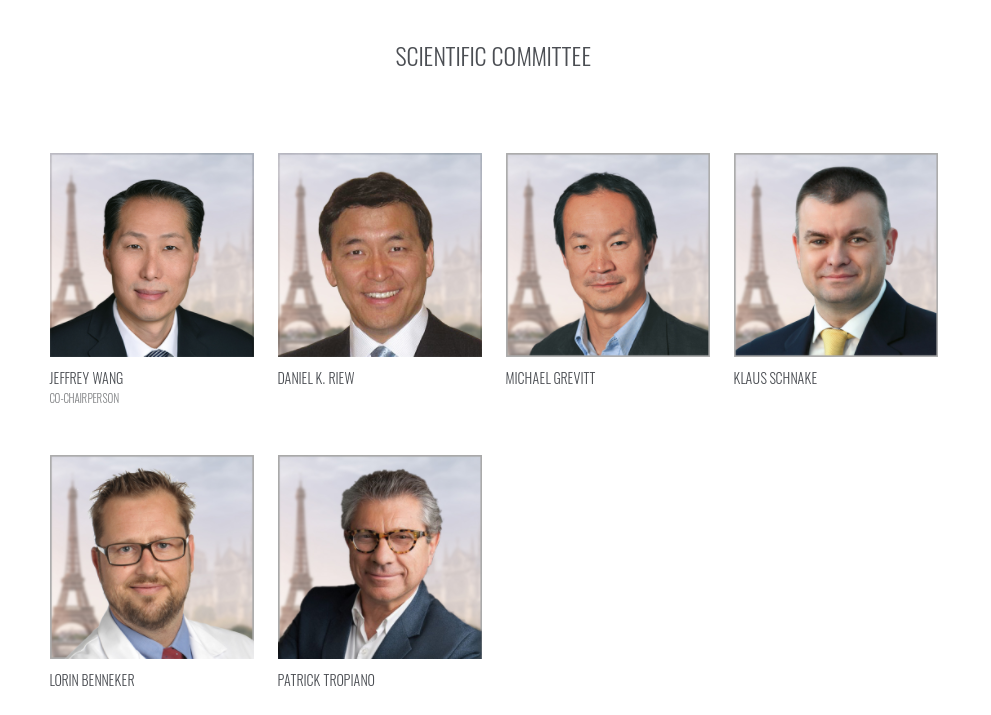 Regional Committee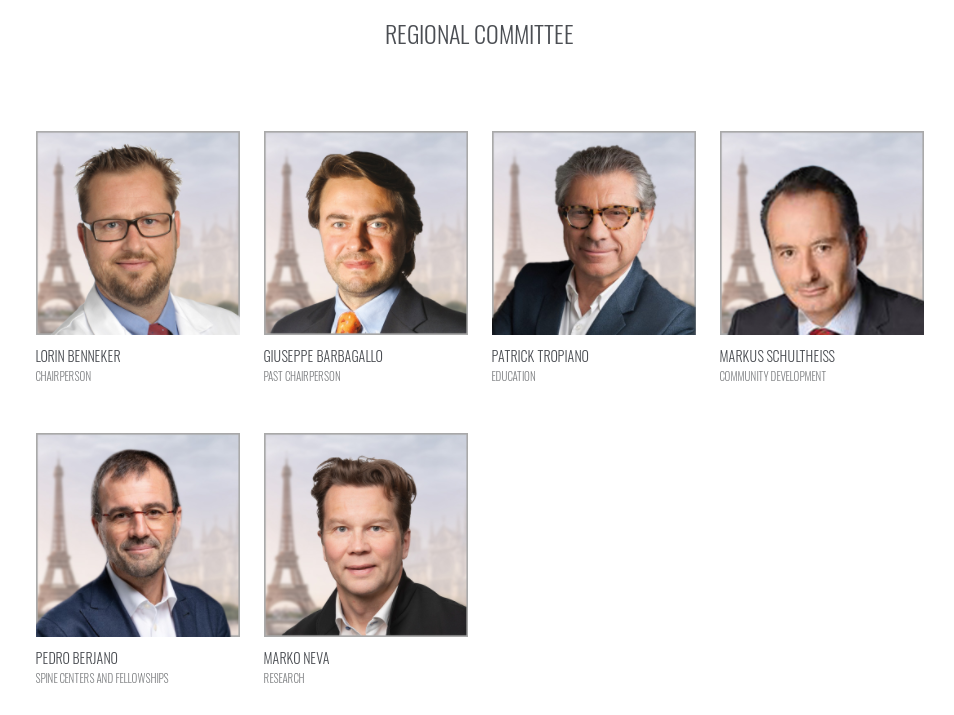 GSC2021 Preliminary Program
The four-day program of GSC2021 will feature talks from leading international spine experts on hot topics in the field of spine care such as AI, Endoscopy and Robotics. To catch a glimpse of what's planned for GSC in Paris, check out the preliminary program.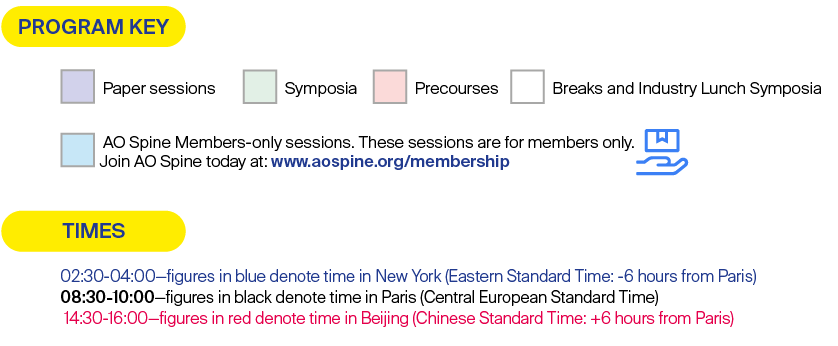 Wednesday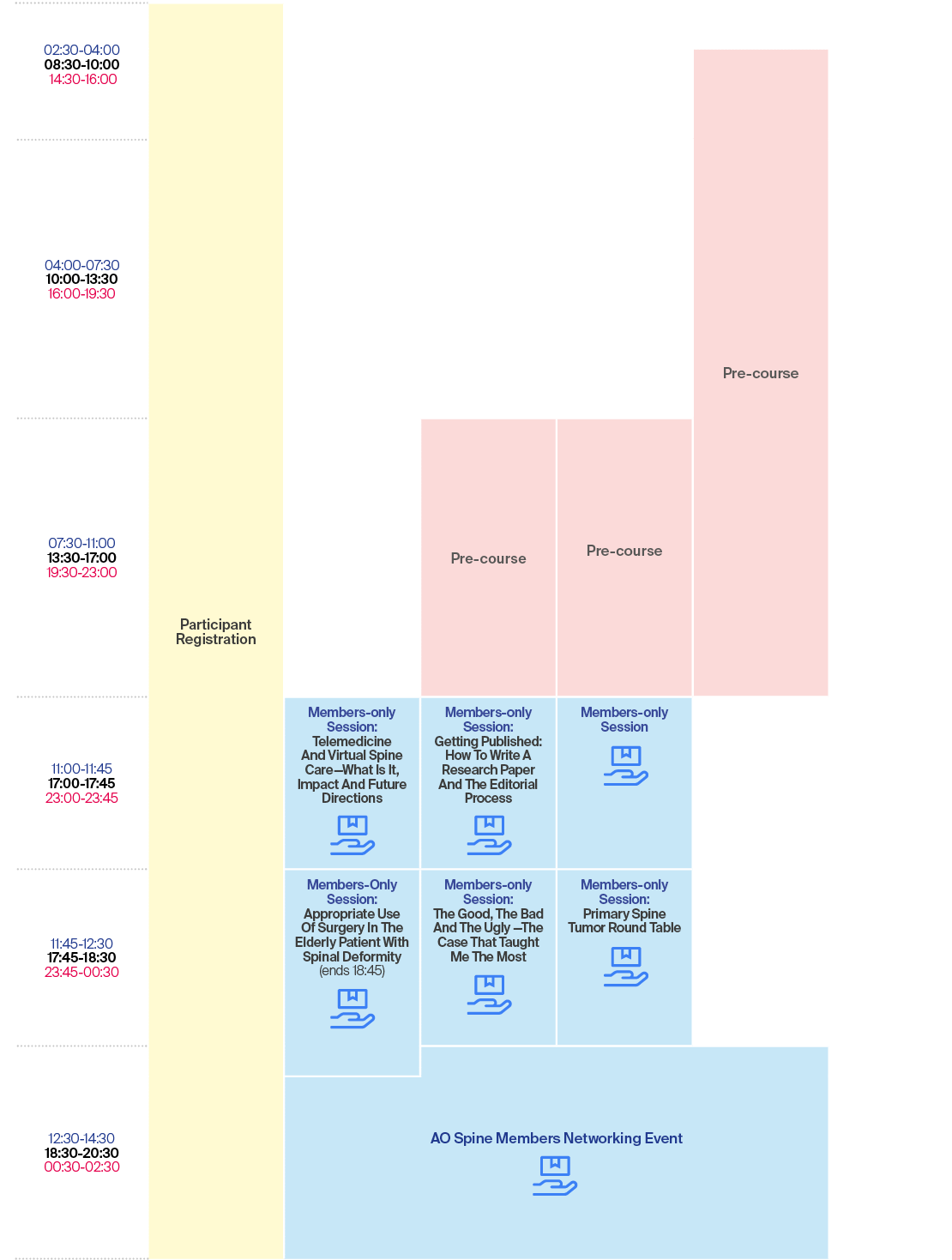 Thursday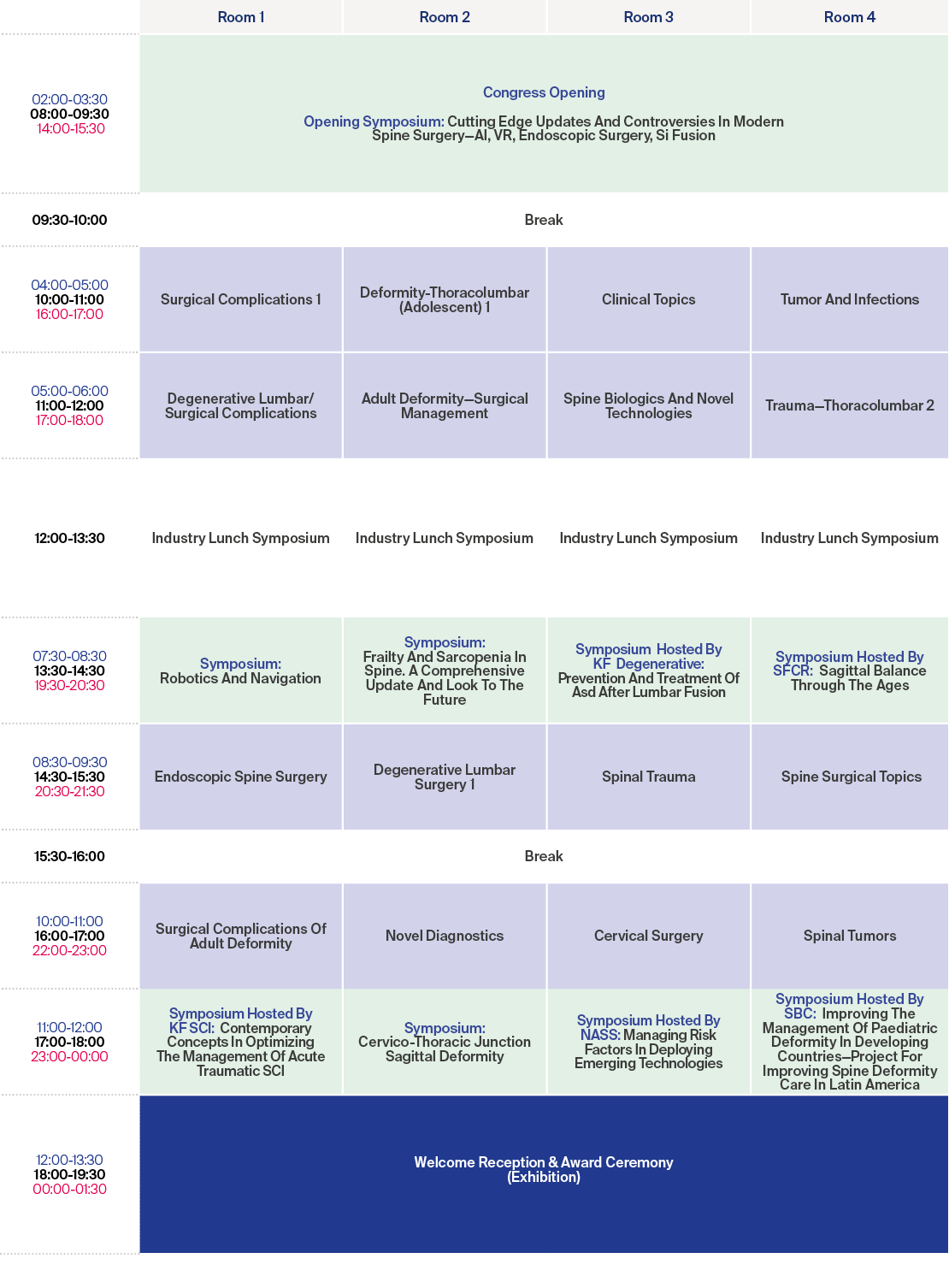 Friday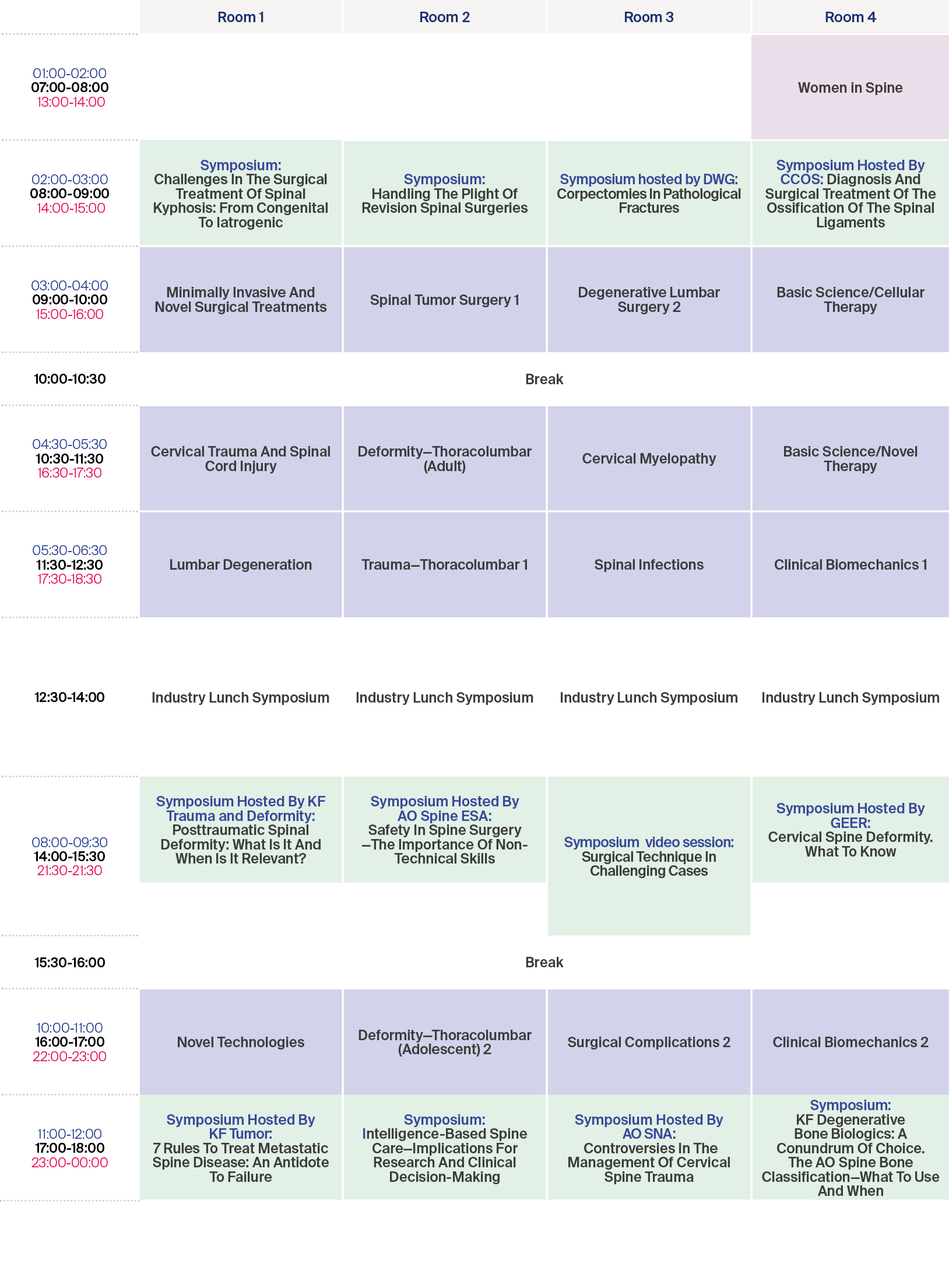 Saturday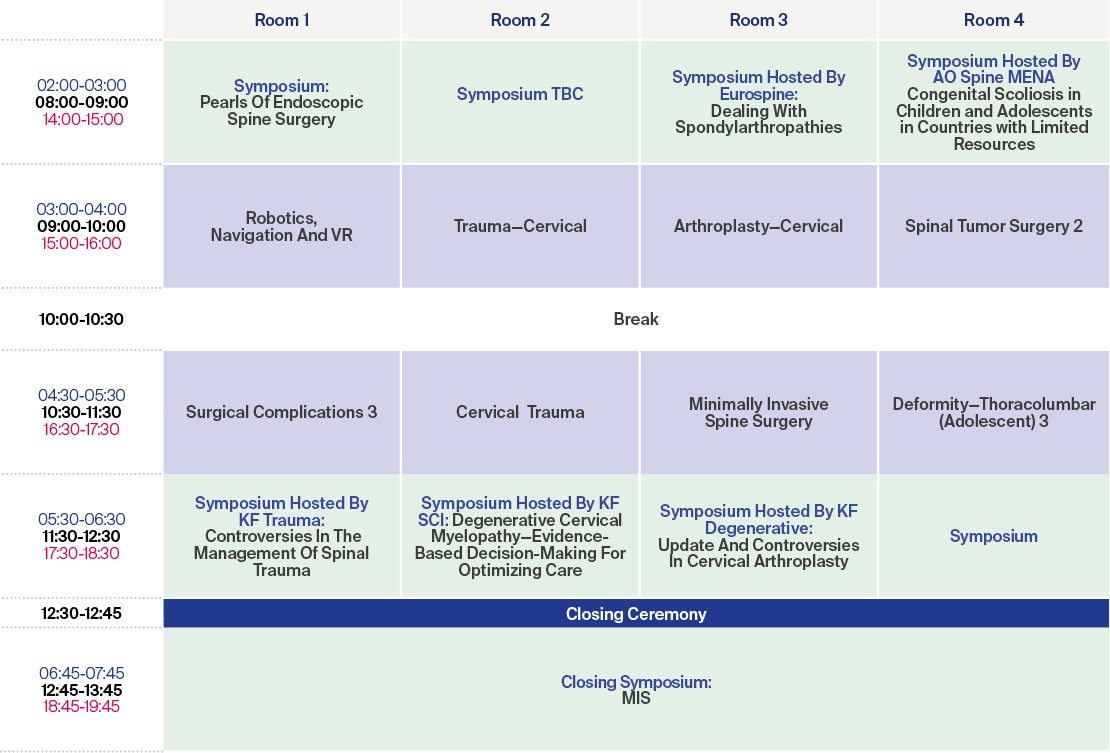 For more information about the preliminary program, please visit the official events website.
http://gsc2021.org/index.php/scientific-program/at-a-glance
Registration
If you did not have the chance to register yet, you now can register with new discounted late bird registration fees through April 30.
GSC Registration Fees-Online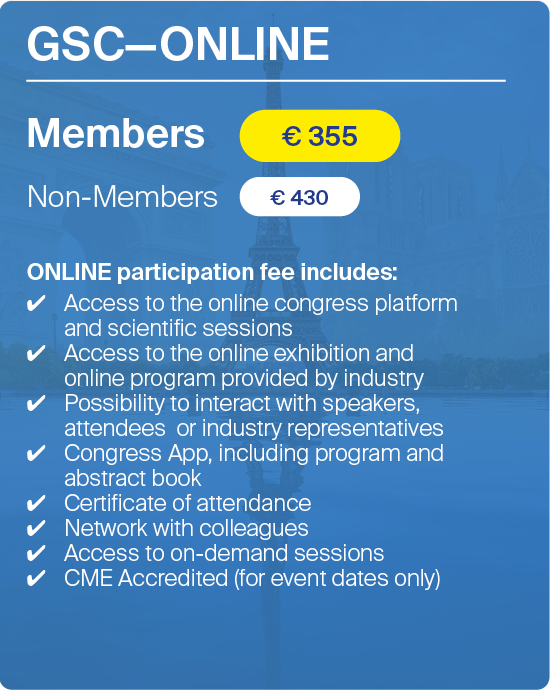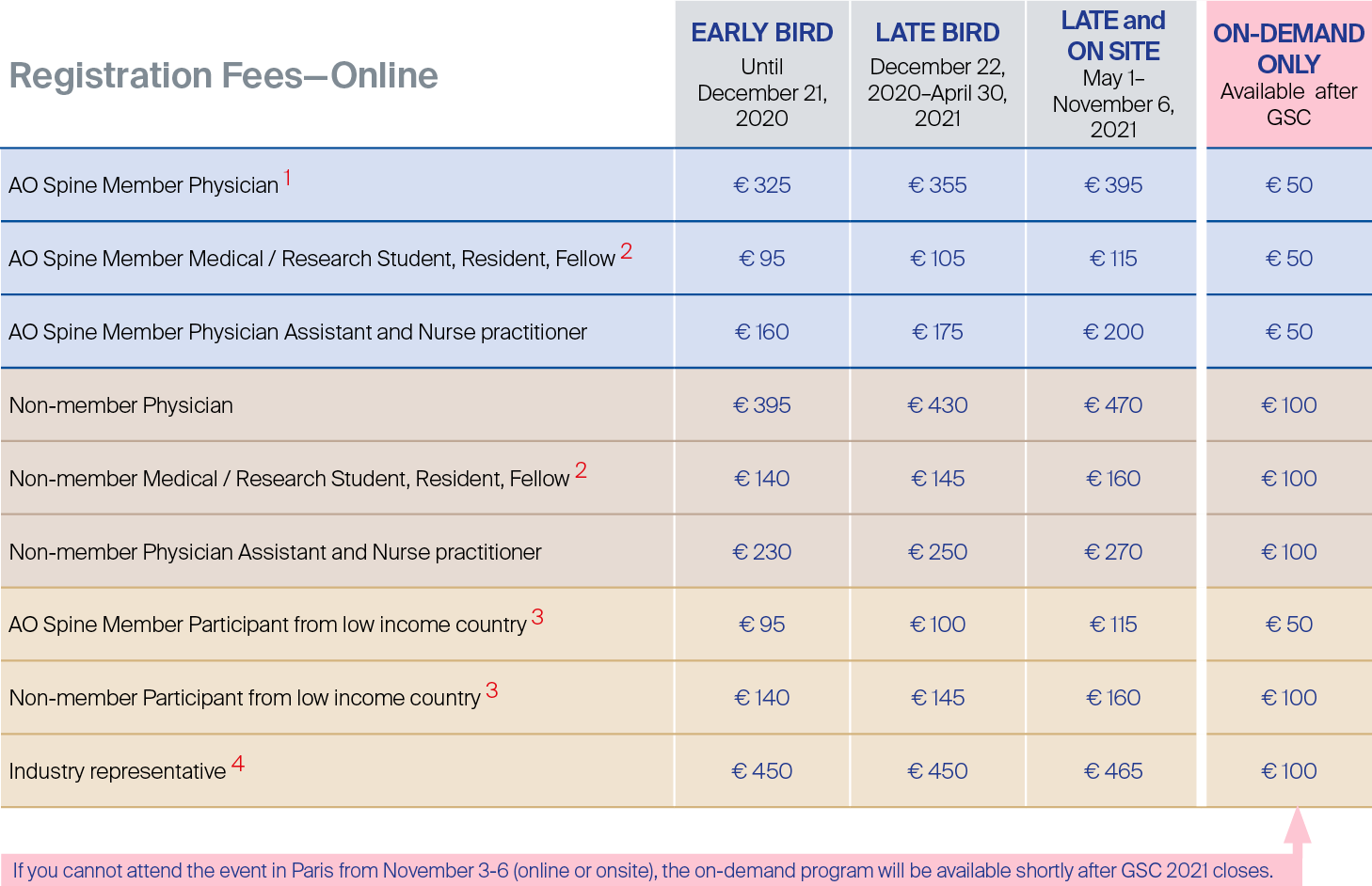 GSC Registration Fees-Onsite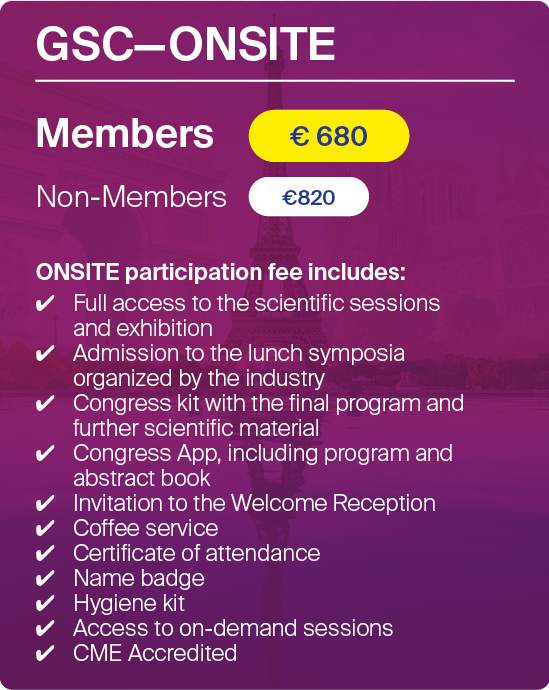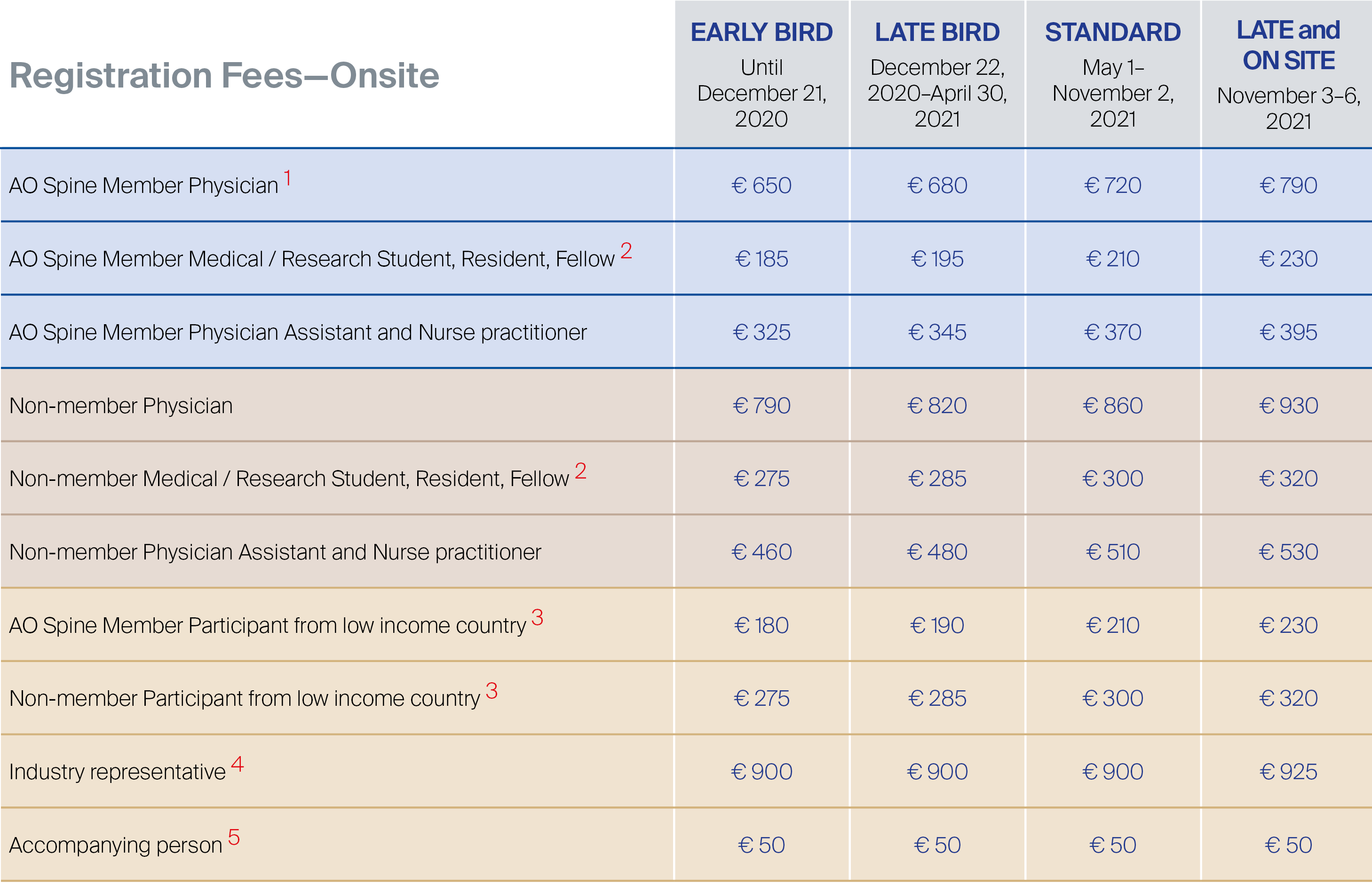 Register Today:

http://gsc2021.org/index.php/registration-main/registration
A lot of the value of academic meetings result from in-person interactions where strong relationships are created, and community building is strengthened. For this reason, AO Spine hopes that postponing GSC to November will not only help to protect the well-being of the Spine community, but also allow people to meet in-person to create those important opportunities for knowledge sharing and the advancement of spine care.