The patient, with C5-6 and C6-7 double segment stenosis, was scheduled to undergo a minimally invasive spine surgery.
MRI - Sagittal Position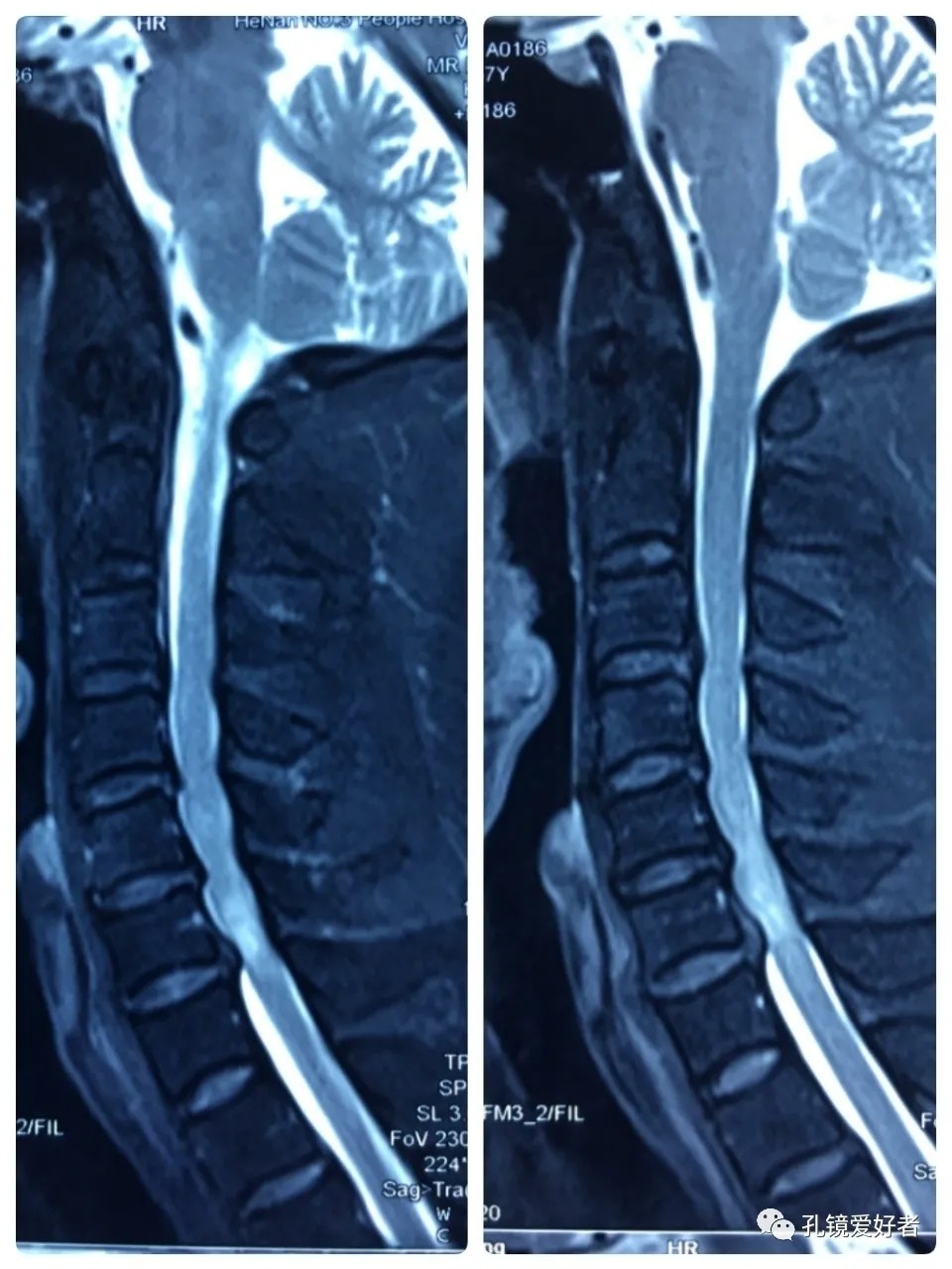 Plain MRI Scan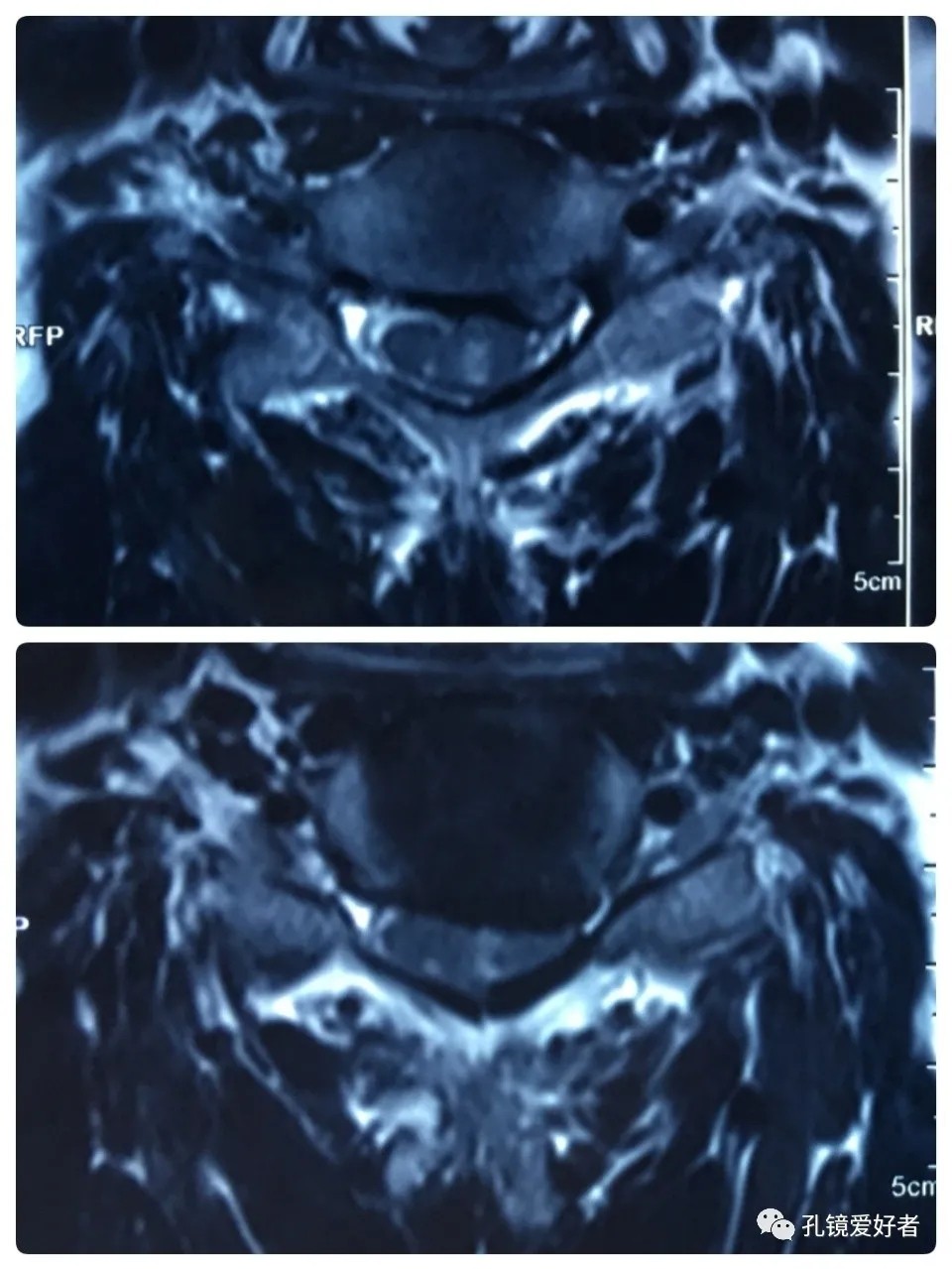 The patient's preoperative imaging data
The PA and lateral and flexion-extension position of cervical spine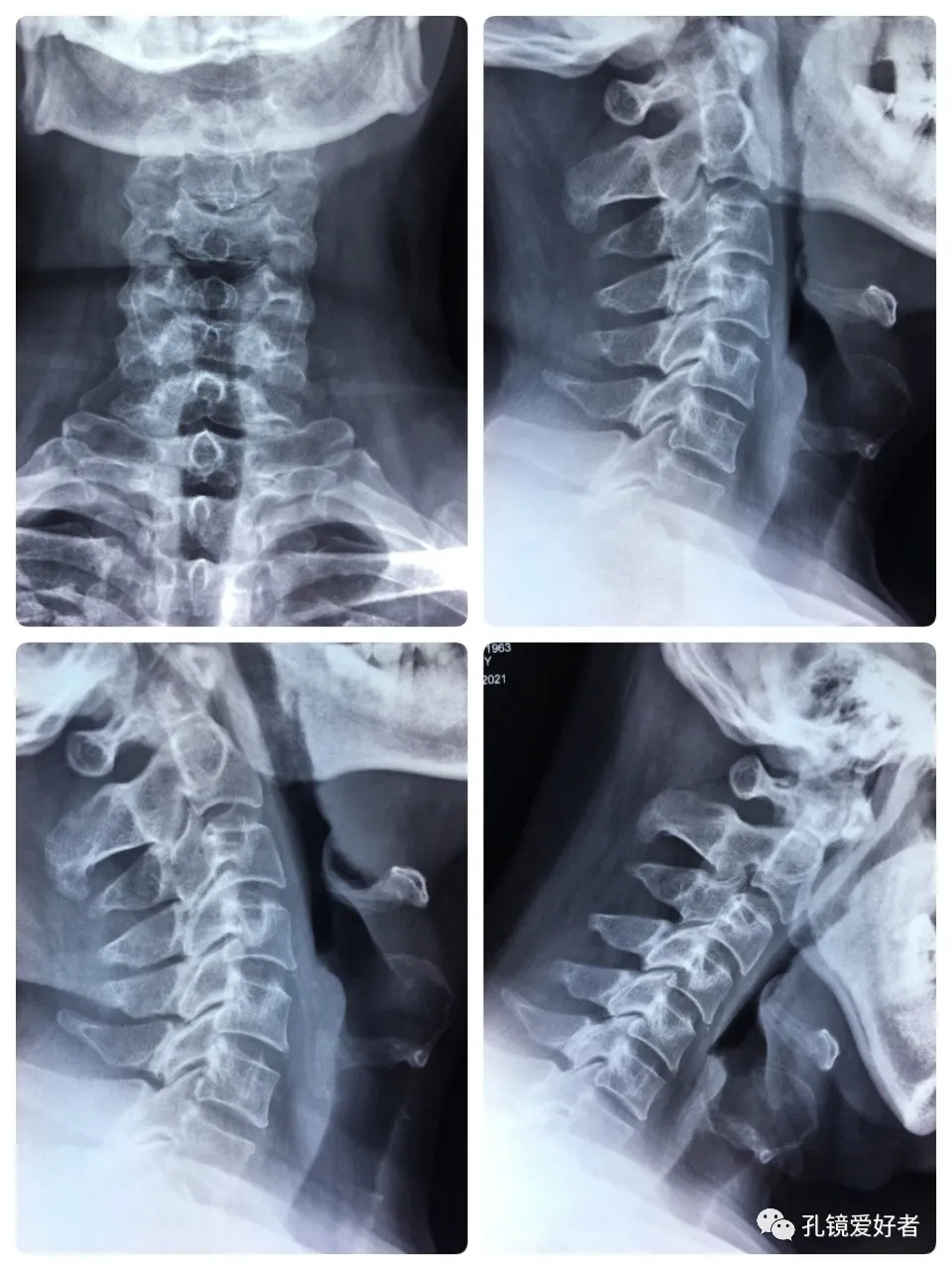 Plain CT Scan of The Cervical Spine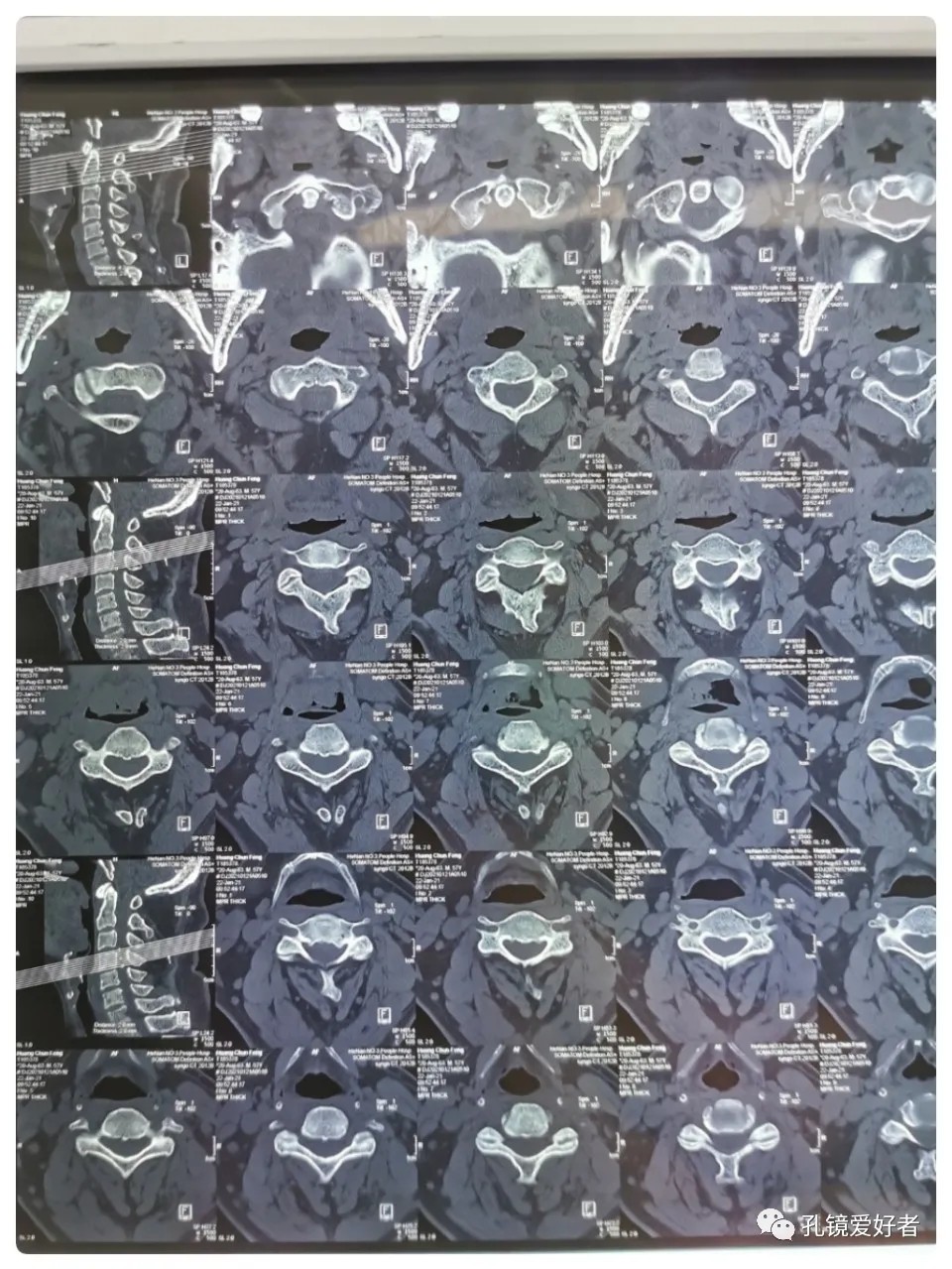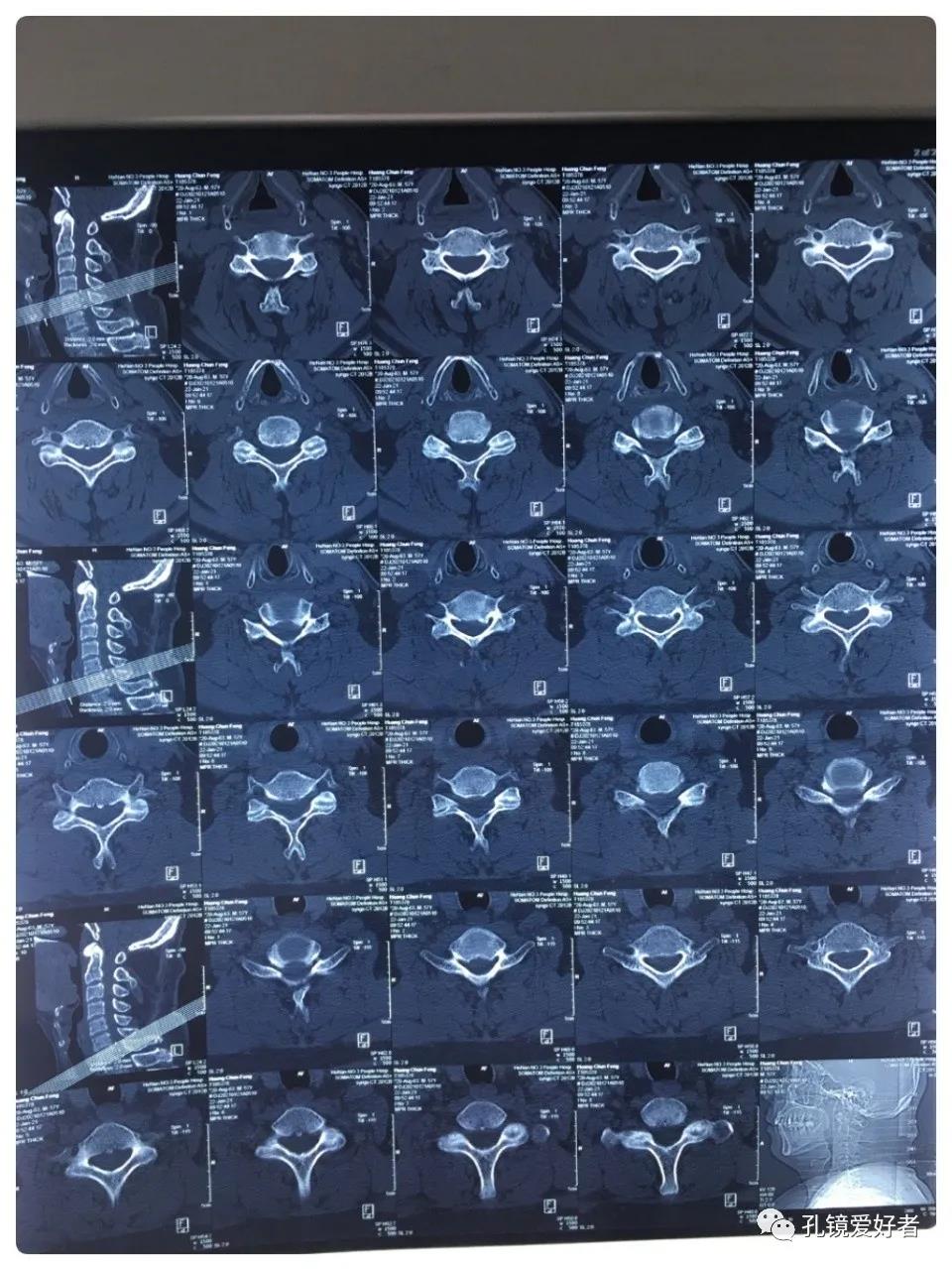 CT imaging mainly focused on a plain scan of the cervical spine, and there is no scan on the intervertebral space.
Then let's look at MRI.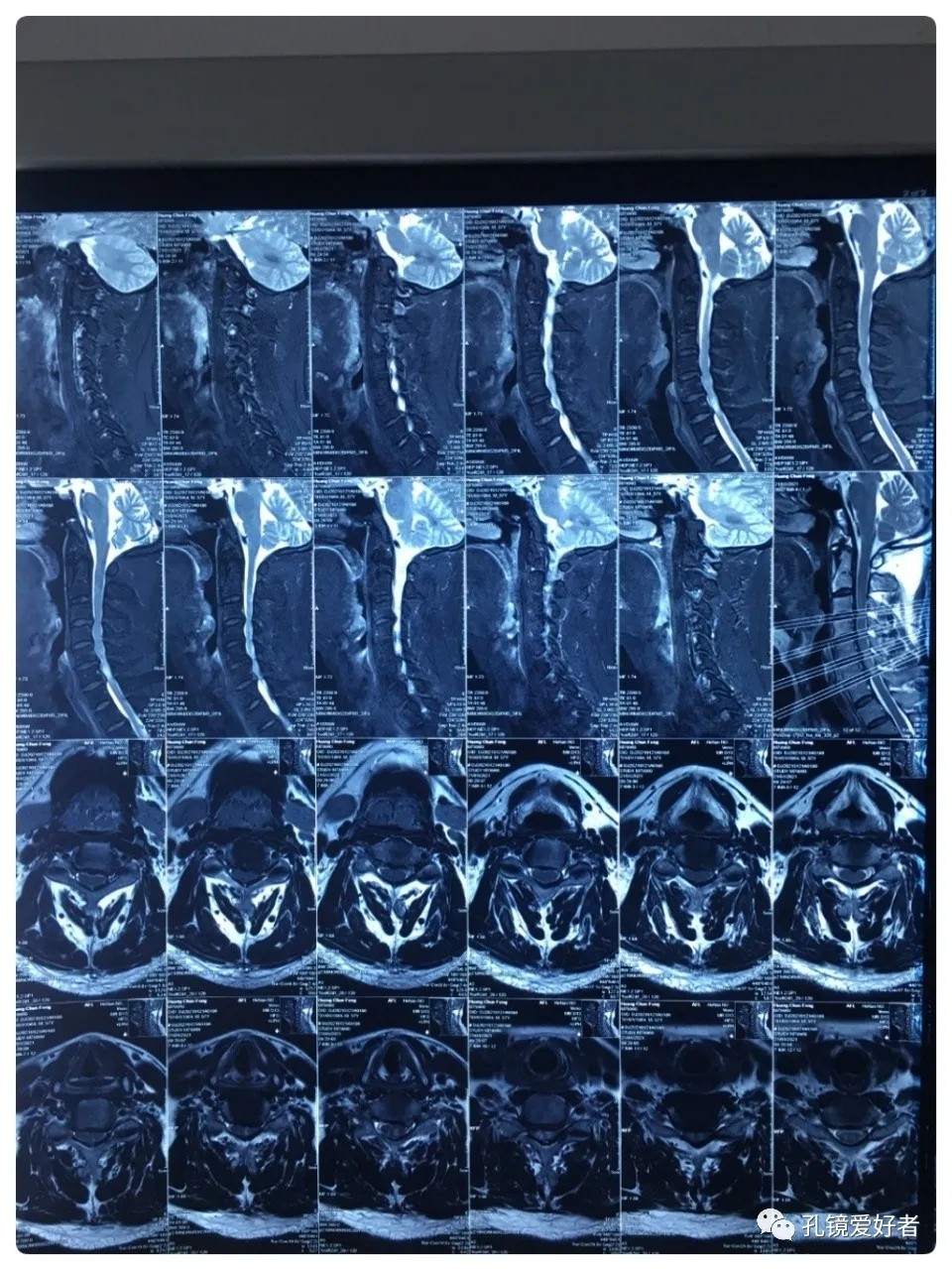 The MRI shows that the cervical stenosis is on C3-4, C5-6 and C6-7. Considering the patient's clinical symptoms, C5-6 and C6-7 are the main affected segments. So it's advised that the patient undergo posterior cervical open-door laminoplasty. According to the patient, he had visited many hospitals before and received similar proposals of diagnosis and treatment- posterior cervical open-door laminoplasty. The reason he came to our hospital was that he wanted his surgery could be performed in a minimally invasive way. After considerable preoperative discussion with my colleagues and the patient, we decided to perform the minimally invasive endoscopic decompression for C5-6 and C6-7 double-segment stenosis through posterior approach (with the Delta system).
No thoracic lesion was identified before the surgery.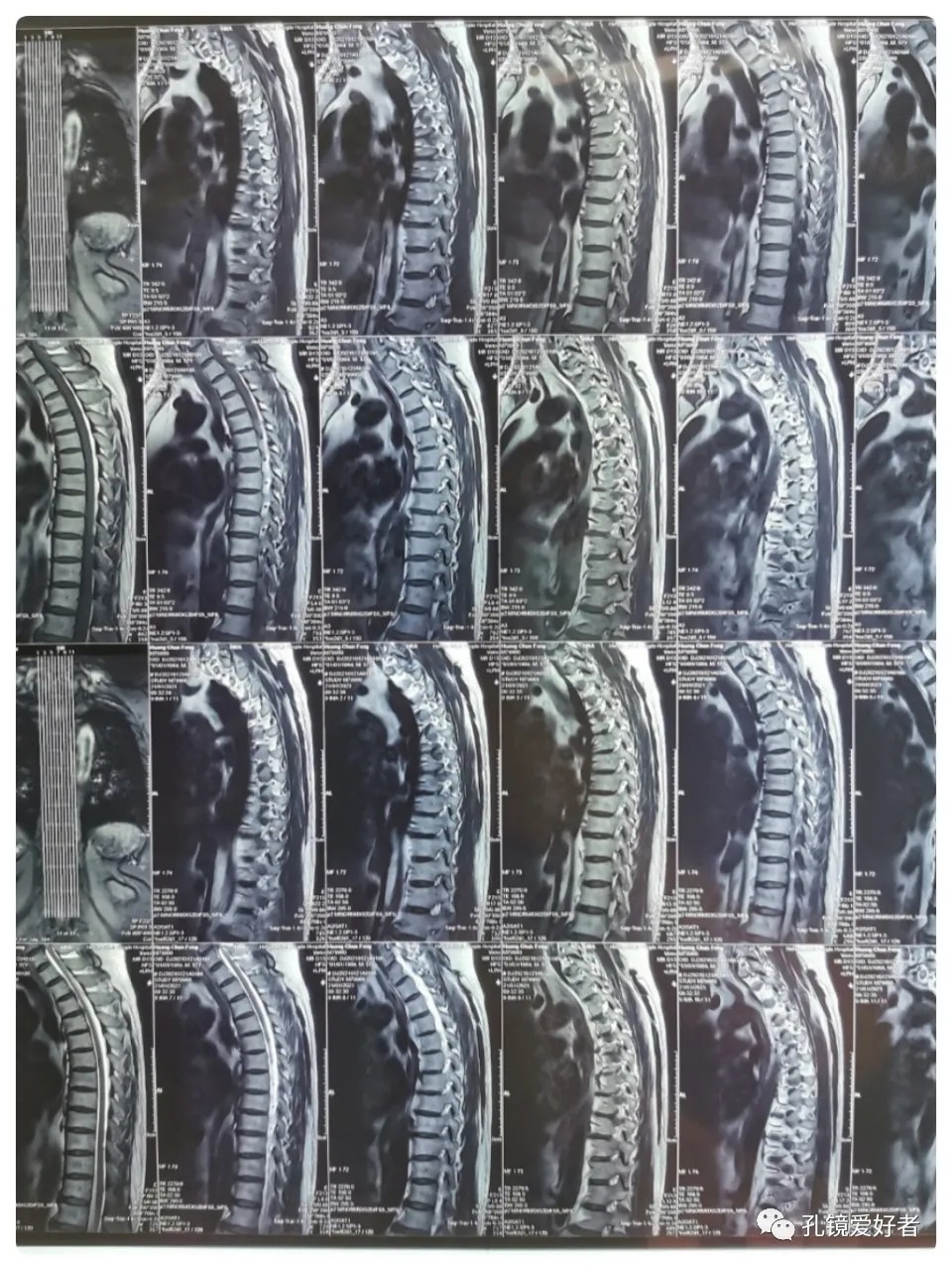 Because the two segments C5-6 and C6-7 were caudal, one incision was enough to treat both segments.

The surgery was performed with the patient in a prone position and under general anesthesia. And his head was fixed on a head holder with tape.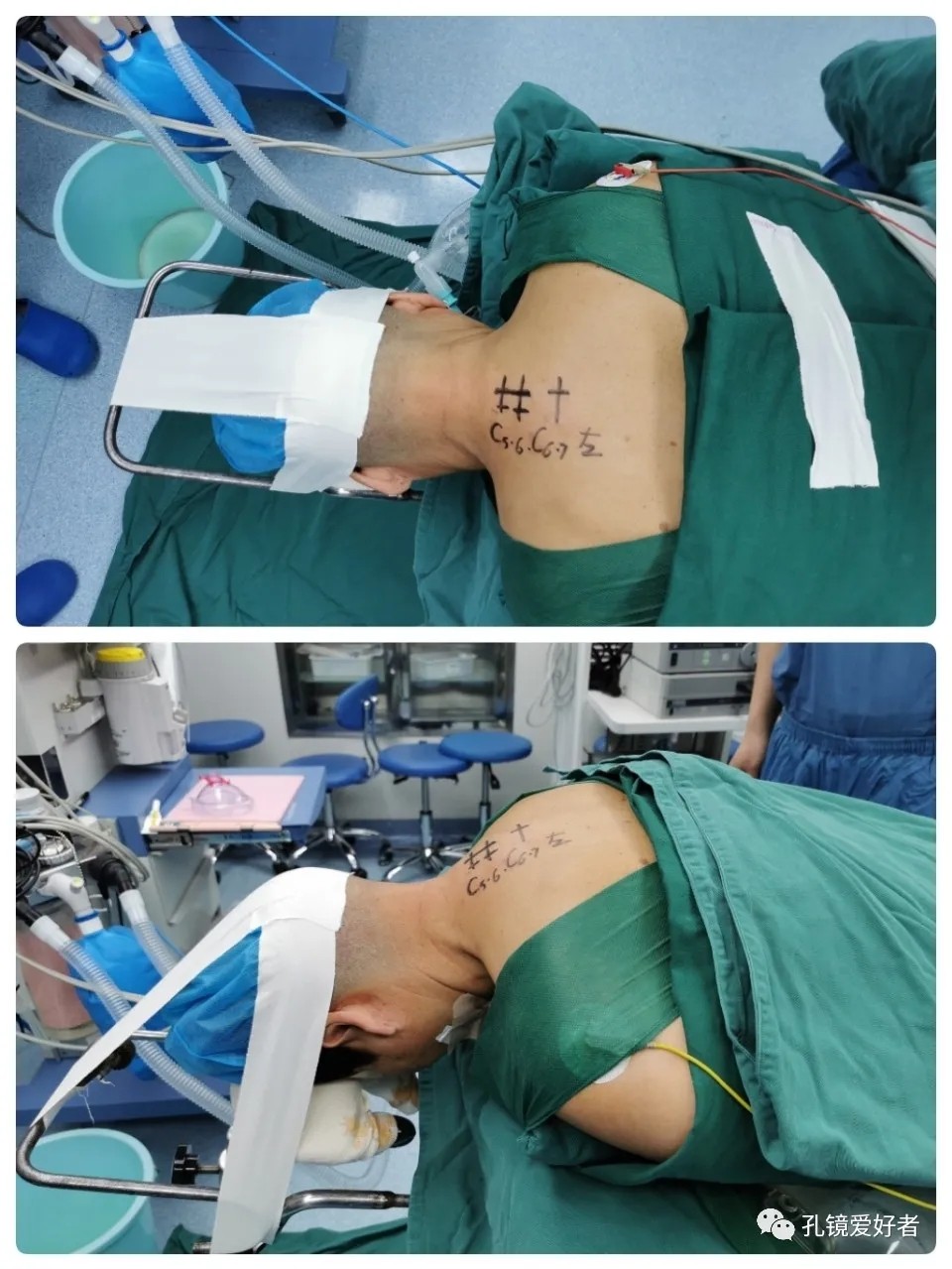 Syringe Needle For Positioning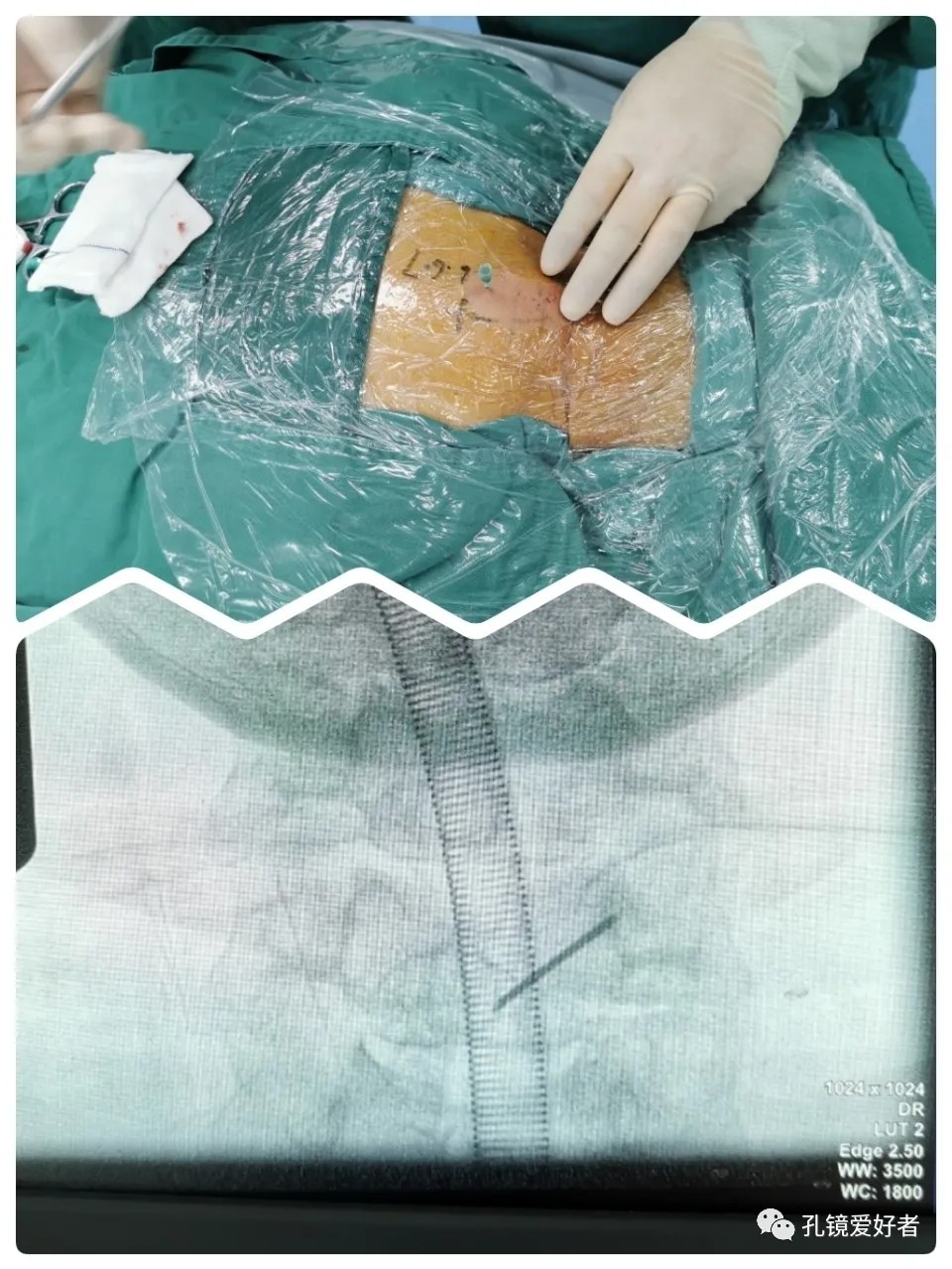 A soft tissue expansion tube was placed through the incision.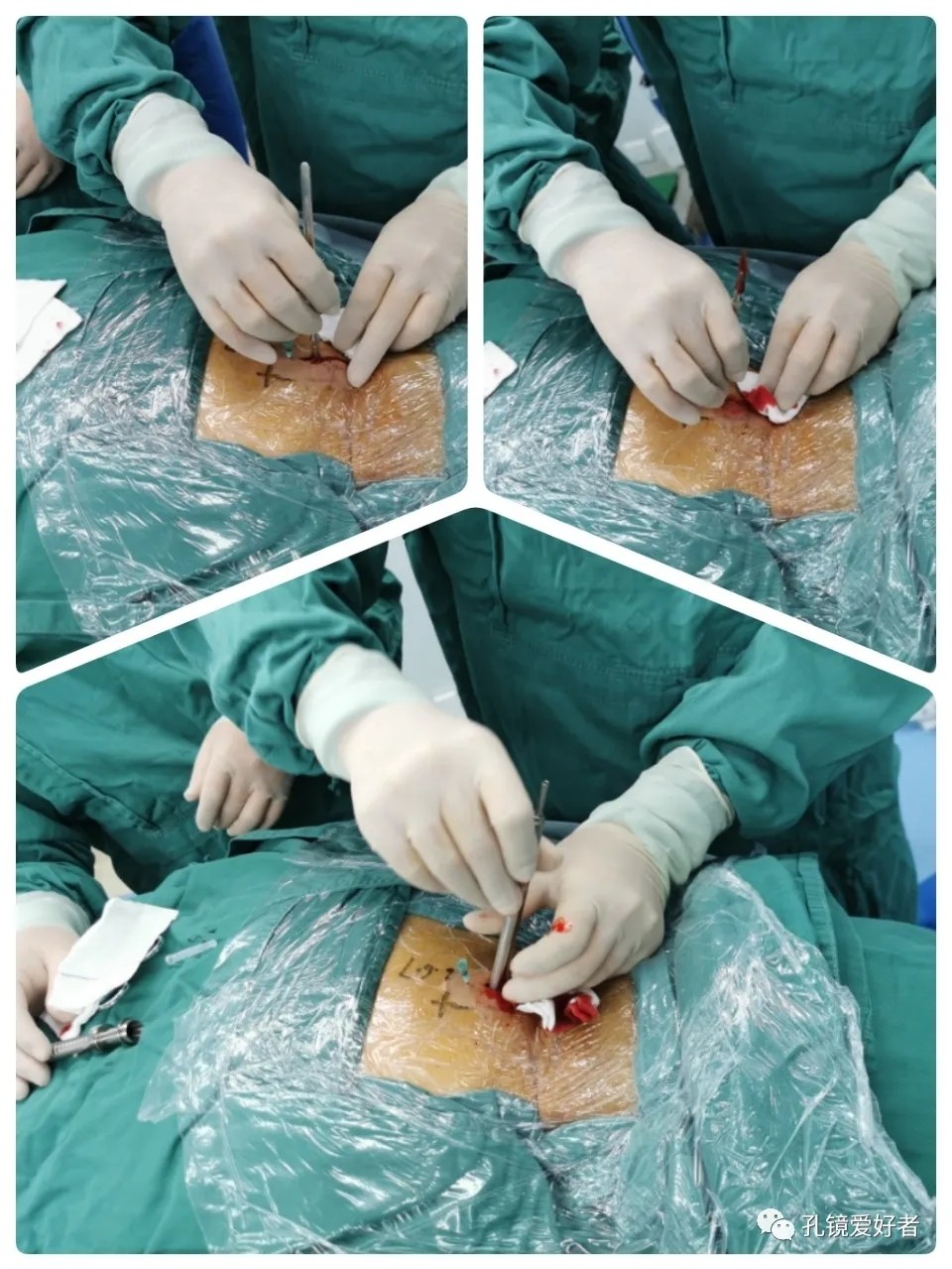 The threaded tool specially designed for using the Delta system were well placed.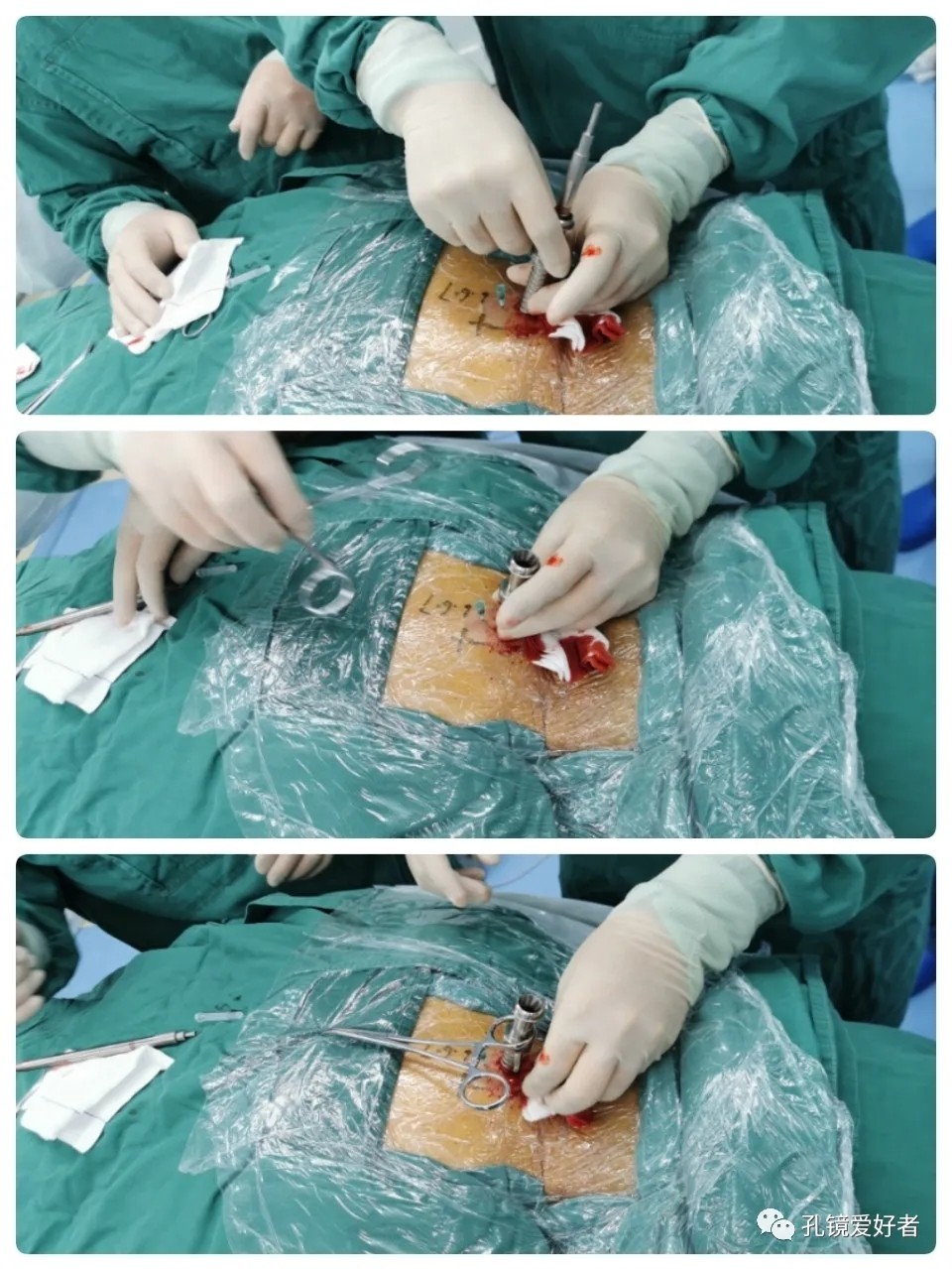 A vessel clamp was used for stabling the tool so that it could lead to the right segments through the portal.
C-arm X-ray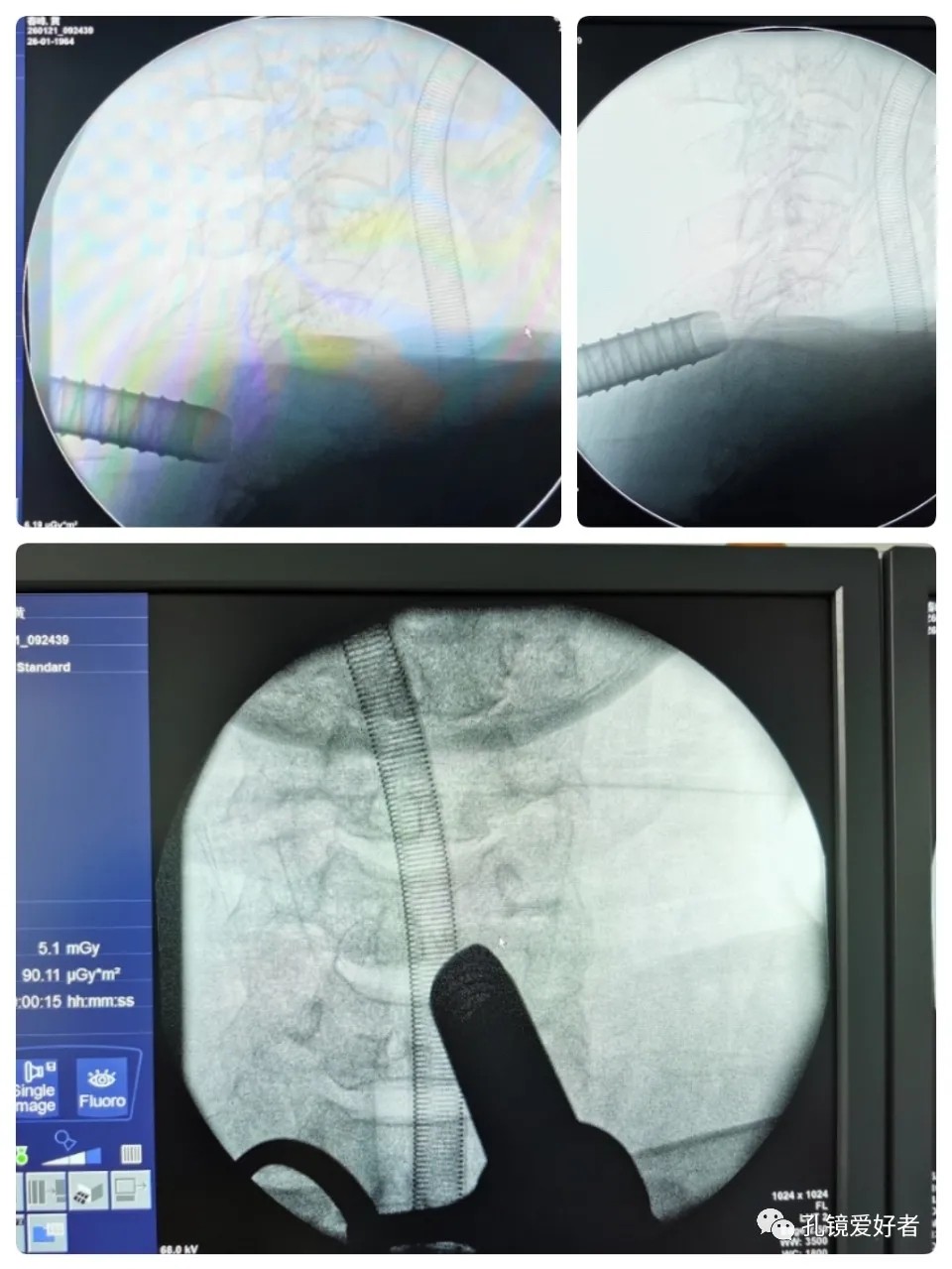 From the AP side, it can be seen that the surgical tool is well placed next to the spinous process, which is not far away. From the lateral side, it can be seen that by moving the surgical tool up and down, it can cross the entire lamina of C6 to reach both the upper and lower spaces of the vertebrae.
Let's see the video of the surgery.
Technically-guided by: Dr. Ma Haijun
Surgeon: Dr. Ma Haijun
Video Editor: Dr. He Yi
It's clear to observe the range of decompression, including the inferior edge of C5 lamina, the half C6 lamina, and the superior edge of the C7 lamina. The surgery was well performed as planned. We tried to demonstrate every detail of the operation as meticulously as possible, because every detail may be the key to the success of the surgery.
Postoperative CT Imaging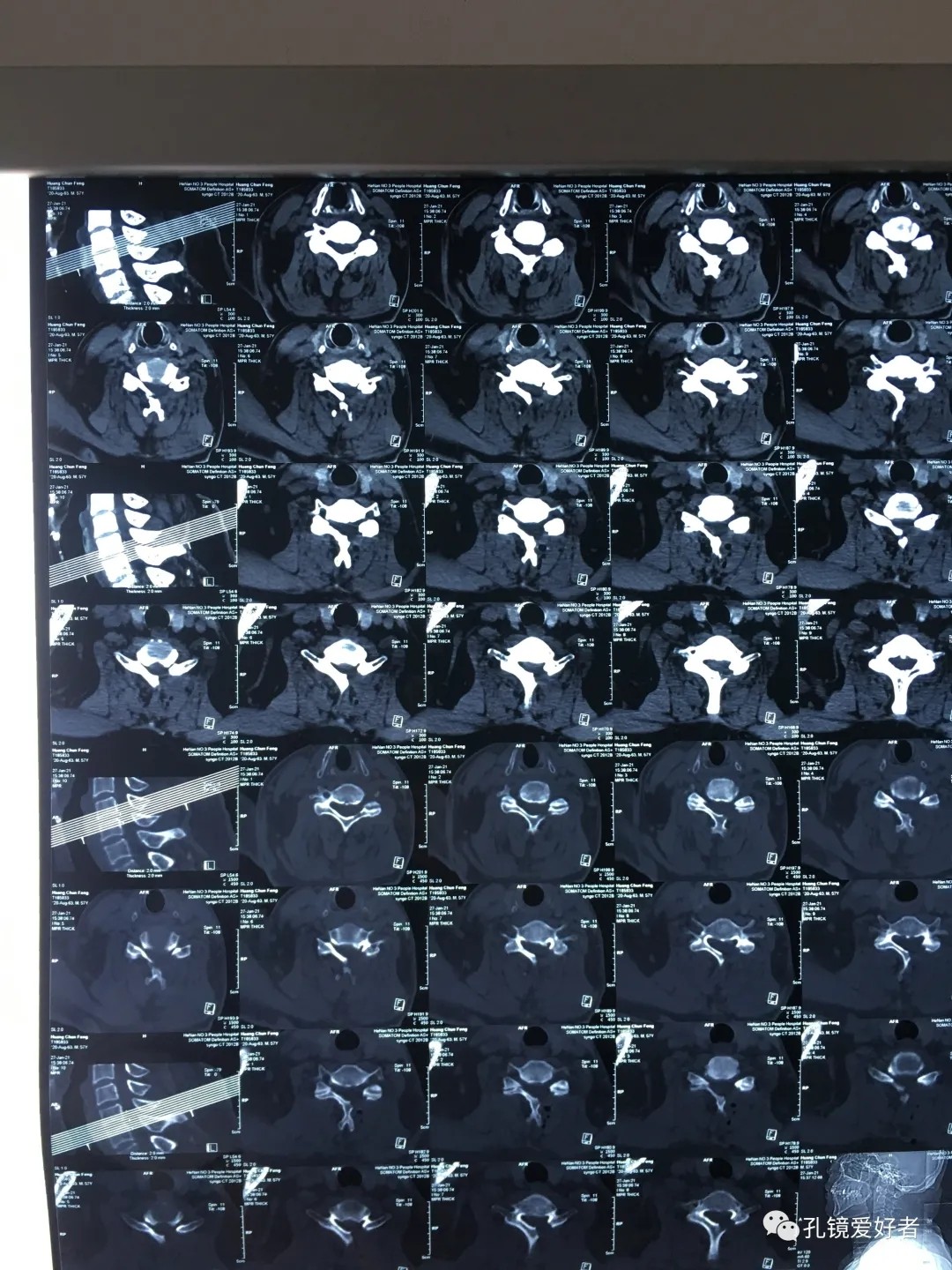 Dynamic CT Imaging
CT Imaging of 3D Reconstruction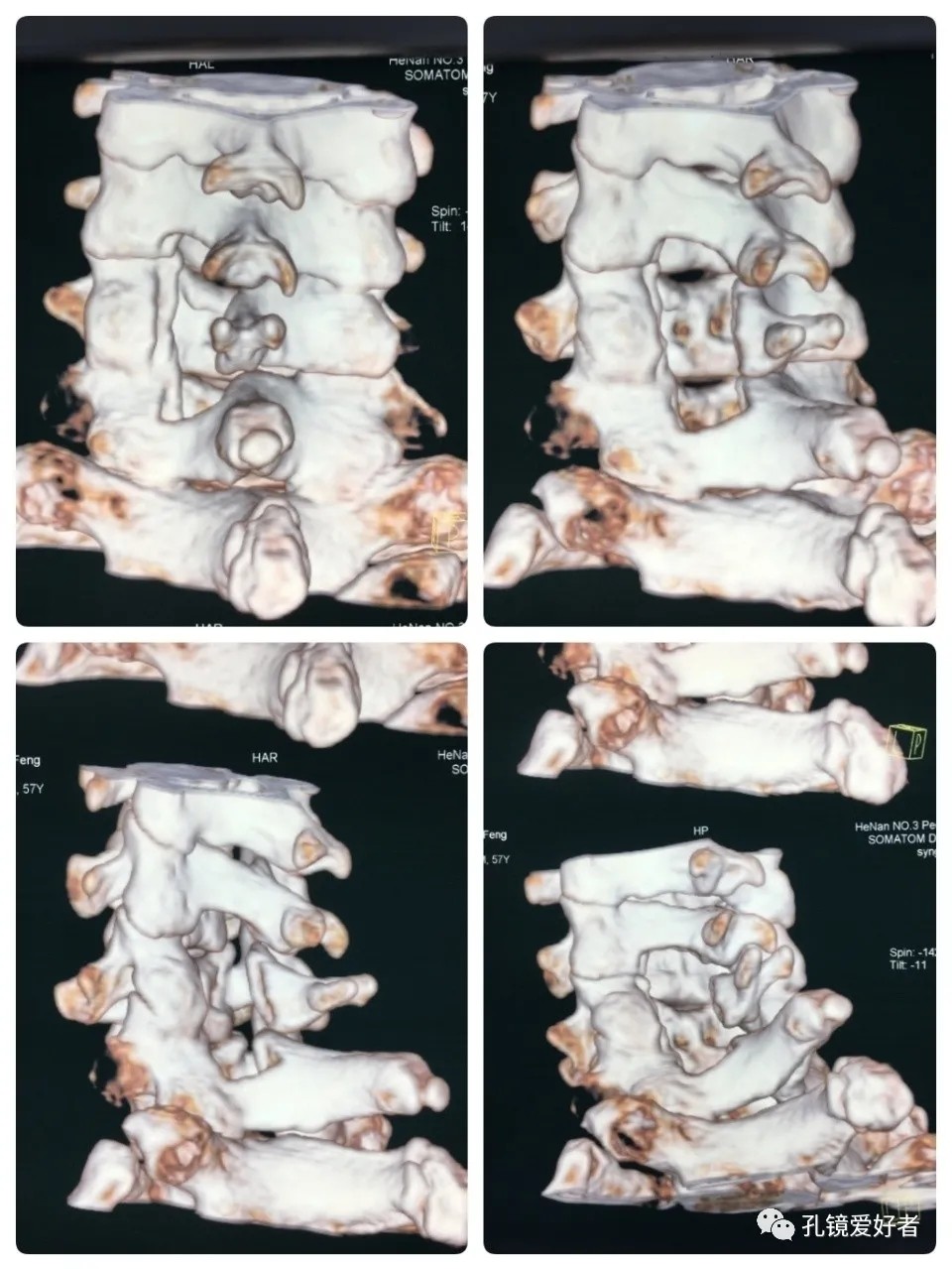 This article is forwarded from 孔镜爱好者(heyi-0085), [A1] the official WeChat account of Dr. Ma Haijun.