A number of German Orthopedics specialists would come to Chinese III-A grade hospitals as visiting professors and initiate their academic exchange activities which include having ward around, outpatient, surgical guidance, surgical practice, difficult cases discussion and the lectures on department management as well as Public Class.

Now who will be the first specialist to come to the Chinese III-A grade hospital in 2020?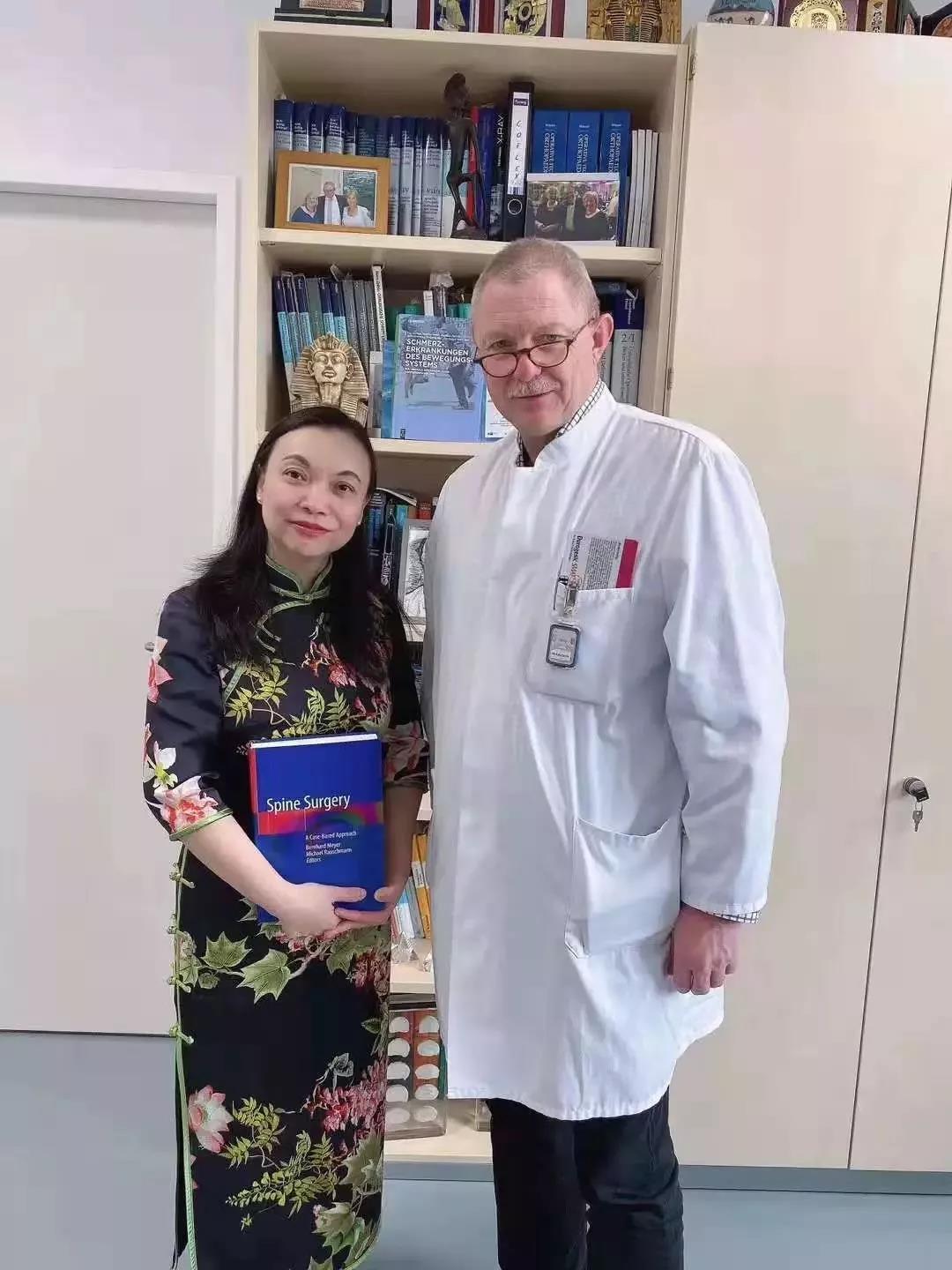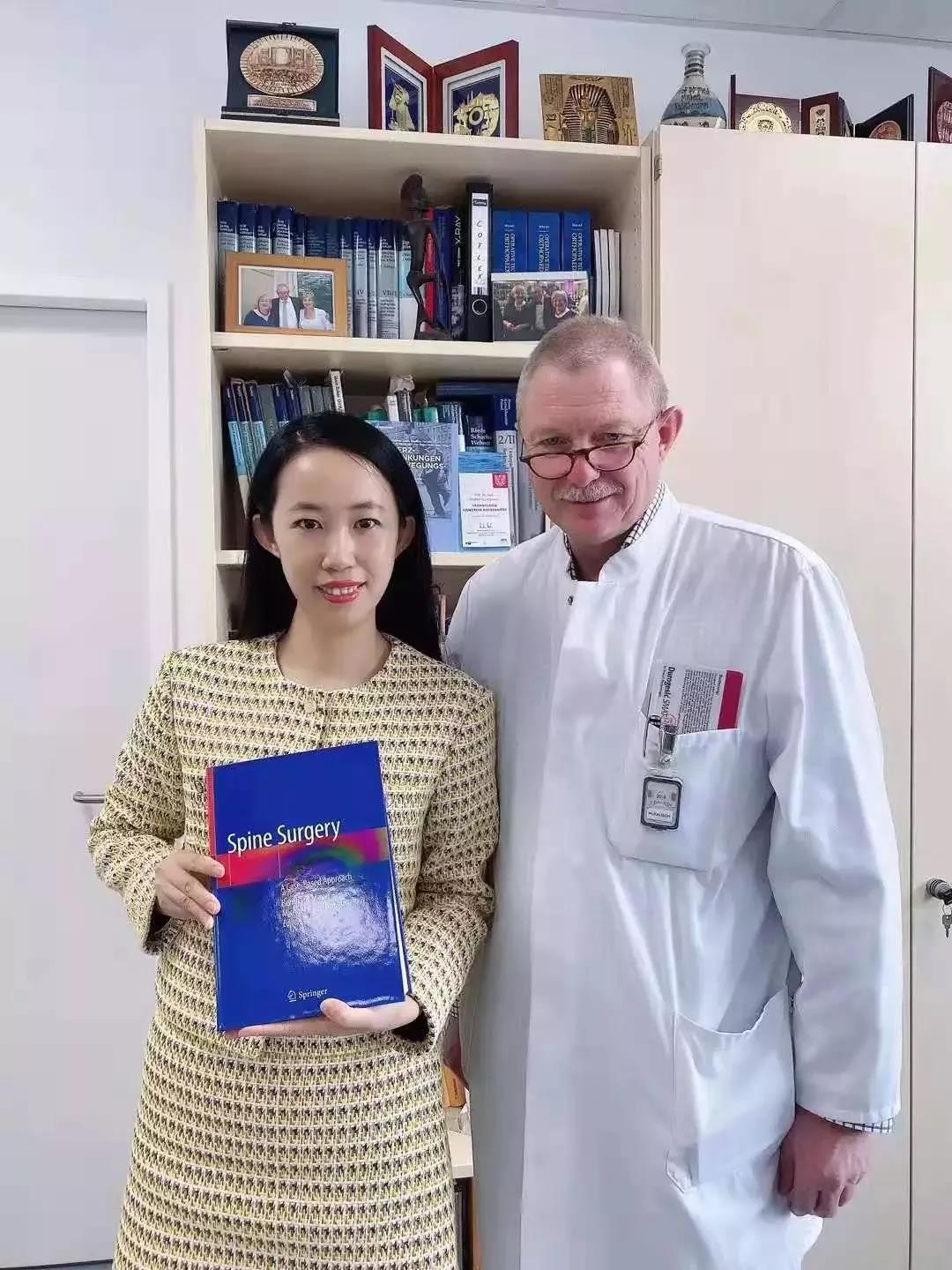 It is said that this specialist is an influential one among German spine surgeons. And he is one of the co-editor of Spine Surgery.
Supervision of the following three issues of the magazine Der Orthopäde (Springer Verlag)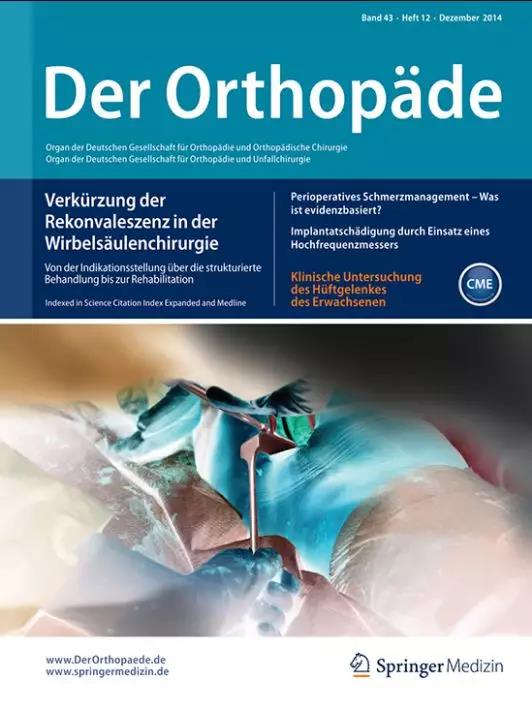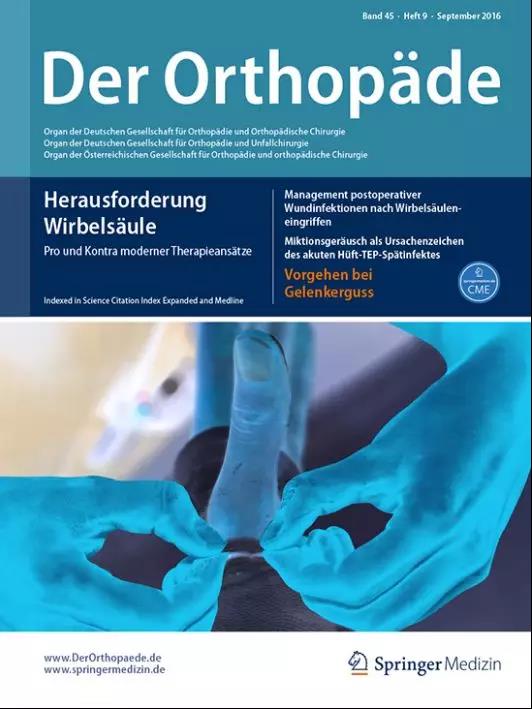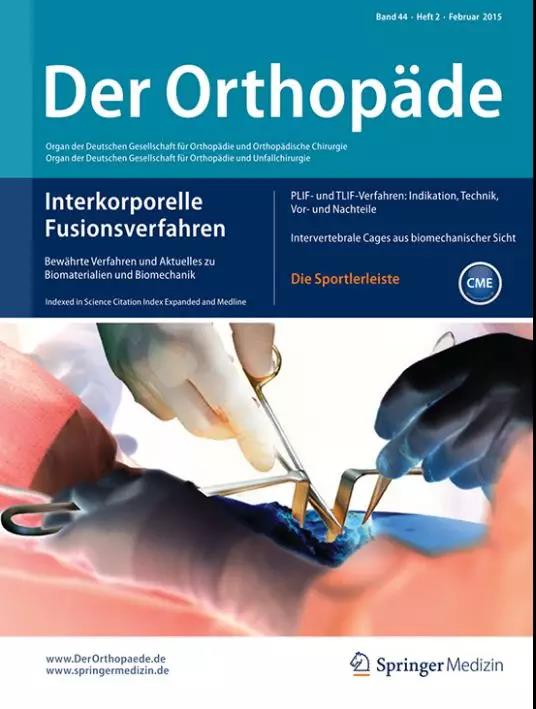 He is-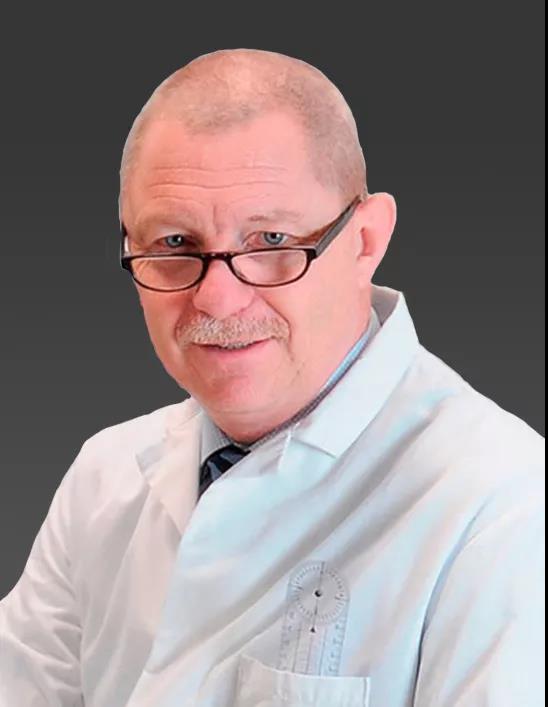 Prof. Dr. med. Michael A. Rauschmann
Sana KliniKum, Offenbach
Head of Department of Spine and Reconstructive Orthopaedic Surgery
Work Experience:
Since Oct.2017: Head of Department of Spine and
Reconstructive Orthopaedic Surgery of Sana Clinicum,Offenbach;
2006: Head of Department of Spine Surgery of Orthopaedic University Frankfurt/Main Germany;
1994:Orthopaedic Department of University Frankfurt am Main
1994: Nordwest-Hospital in Frankfurt am Main
General surgery
1992-1994: Nordwest-Hospital in Frankfurt am Main
Traumatology
Memberships:
2015: President of the German Spine Society (DWG);
2000: Consultant in the Orthopaedic University Department Specialization in spine surgery;
Conferences:
l 2018: Speaker and Chairman of German Congress of Orthopaedics and Traumatology (DKOU);
l 2018: Speaker and Chairman of Annual Meeting of the German Spine Society (DWG);
l 2018: Speaker and Chairman of Annual Meeting of Euro Spine;
l 2018: Speaker of Conference of Nottingham Spine
Honor:
There is a ranking list in Germany among their 40,000 spine specialists and only around 40 of them will be on the FOCUS Top Spine Master List. Prof. Rauschmann has been in the list of FOCUS Top Spine Master for ten consecutive years and this is really unprecedented.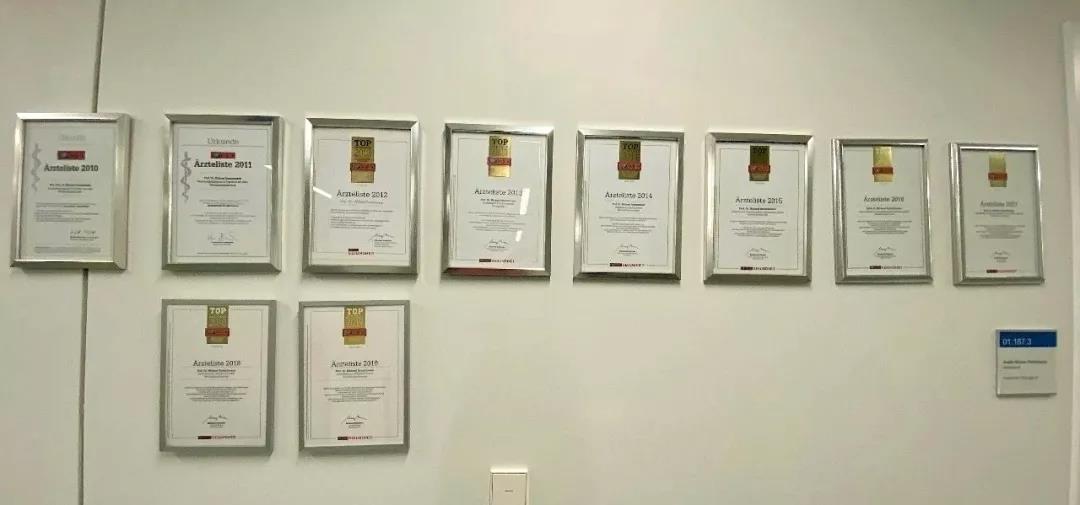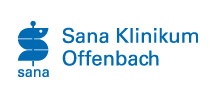 The Sana Klinikum Offenbach is an academic teaching hospital of the Johann Wolfgang Goethe University Frankfurt and is one of the largest clinic facilities in the Rhine-Main region. As a maximum care hospital with over 900 beds, the clinic has 22 specialist clinics, 5 institutes and certified specialist centers as well as one of the largest emergency rooms in Hesse. Around 2,300 employees ensure that around 39,000 inpatients and 74,000 outpatients are optimally cared for each year with the latest medical diagnosis and therapy methods.
The Sana Klinikum Offenbach is a maximum care hospital (certified by DGOOC) for the Offenbach region. It has 21 specialties covering 51 medical fields and has 22 dialysis centers.
Spinal Orthopedics and Reconstructive Orthopedics Center is certified as the best non-surgical treatment center by DWG, DGOU and DGNC.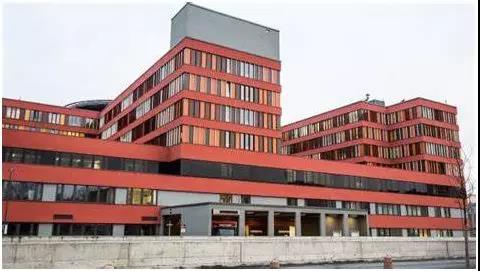 Visiting professor schedule from 2020/2/17 to 2020/2/21:
Feb.17th:
Attending Welcome Ceremony and opening ceremony for Chinese-German Communication Center for Spine Surgery in the First Affiliated Hospital of Shenzhen University;
Visiting the OR
Feb.18th:
Having ward round and outpatients in the First Affiliated Hospital of Shenzhen University;
Feb.19th:
Giving surgical guidance and discussing the management of the department in the First Affiliated Hospital of Shenzhen University;
Feb.20th:
Performing operation and having key complicated case discussion in the First Affiliated Hospital of Shenzhen University;
Feb.21st:
Giving surgical guidance lecture on Chinese - German Spine Surgery Public Class in the First Affiliated Hospital of Shenzhen University;
Spine Surgery Department of the First Affiliated Hospital of Shenzhen University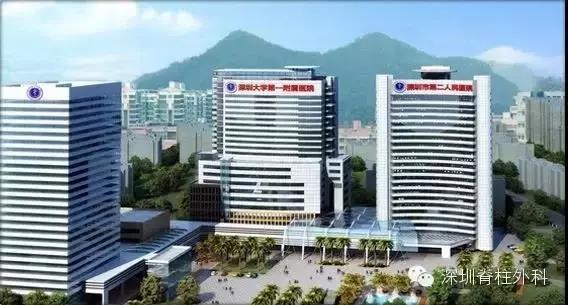 The Spine Surgery Department of the First Affiliated Hospital of Shenzhen University was established in 1998. After more than 15 years of unremitting efforts of nearly two generations, the department has now become a domestic first-class Naitonal Key Clinical Specialties.
At present, this department has the largest capacity of 60 beds and a total of 29 medical staff. There are 13 doctors, 5 chief physicians, 5 deputy chief physicians, and 3 attending physicians. There are 1 post doctoral, 5 doctorals, 6 postgraduates, 2 undergraduates. Among them there are 3 postgraduates tutors. There are 16 nurses, including 2 deputy chief nurses, 5 nurse-in-charge and 5 nurses in this department.

This department had 28,575 outpatients, 2,012 inpatients and performed 780 surgeries in 2013. Among the surgeries they performed there are 714 of them are III and IV level surgeries. Patient capacity, surgery number and proportion of difficult cases are among the top in Guangdong Province. Academically, scientific research is their basic and clinical focus, and they aim at the progress and application of new international theories, technologies and methods. This hospital maintains close collaborative partnerships with many spine surgery centers in the United States, Canada, Germany, France, South Korea, and China, and has regular multi-party exchanges.

For the past few years, under the leadership of pace-setter in scientific research, Director Xinjian Yang, our department tails to the development of frontier disciplines all over the world, and meanwhile, conducts dozens of new surgical treatment which is domestically advanced and internationally synchronized. For example, Pedicle screw treatment for atlantoaxial dislocation in children marks cervical spine surgery in our department reaching the leading level at home. Our department covers transarticular screw fixation for lower cervical instability,various minimally invasive surgery, all kinds of complex spine tumor(en-bloc) surgery, non-fusion technique of lumbar and cervical spine(including artificial cervical intervertebral disc), and correction of complex spinal deformity. Since the establishment of the department, we have treated more than 20,000 patients with every type of spine diseases, and successfully performed 12,000 surgical cases with an excellent rate of 93%. A multitude of clinical experience has been accumulated in the surgical treatment of severe spinal injury, complex spinal deformity, tumor and degeneration. Many of the cases are from another province, Hong Kong, Macao, Taiwan and from abroad.
Gloryren has cooperated with 86 European experts in the field of Spine, Joints, Trauma, Sports Medicine, Foot and Ankle, Bone tumor and Pediatric orthopedics. In the next five years, our company is set to converge 500 renowned international masters to Grade Ⅲ-A hospital in China. These European orthopedic masters will treat 100,000 outpatients, operate 6,000 complex surgeries, discussed 10,000 complicated cases, conduct 1,000 departmental training and gave 1,000 public lectures in Chinese hospitals. This is the international exchange and cooperation in a real sense. Only international diagnosis and treatment services are the future trend of Chinese hospitals.
A globally famous hospital must have a history and a story, a top team of doctors, cutting-edge equipment, standardized working procedures, international exchanges and cooperation, and international diagnosis and treatment services. Eventually, a so-called successful hospital is completed after it has been recognized by every patient.