Last time we shared the previous half of the highlighted content of Hospital Management Forum of SEOS 2019. I bet you all can't wait to see more sharing from the orthopaedics masters. Come and read this article.

Sino-Euro Hospital Management Forum of 2019 SEOS (Ⅱ)
How to Build Up A Successful Foot and Ankle Surgery Department in Europe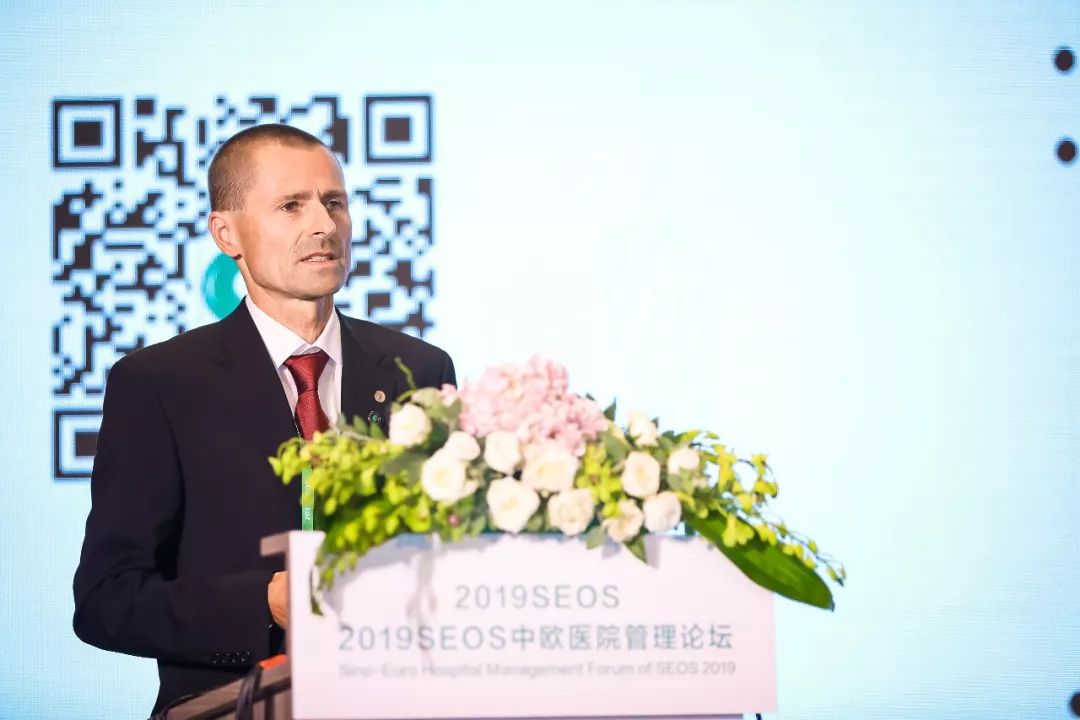 Prof. Dr. med.Markus Walther
Medical Director of FIFA Medical Center of Excellence
Medical Director - Schön Klinik München Harlaching
First off, Prof. Walther introduced the running pattern of Foot and Ankle Surgery in Harlaching. Then through some data, he presented how they operate the department and how to manage to develop into the most fast-growing foot and ankle surgery department all over Europe.
Key factors:
1. Independent department.When I started my training in orthopedics surgery, orthopedics is not so popular and important department as today. The medical director of the hospital at that time also considered the foot and ankle surgery department was not so significant. However, everyone has changed their idea now. They have come to an awareness that if we want something outstanding, we need to make it independent, we need to consider the demand both of the market and patients.
2.Commit yourself to pursuing medical excellence;
3.Look for a hospital manager who shares the same philosophy;
4.Be attentive to enthusiastic employees;
5.Relation to sports medicine.
Look for the need of the market
If we want a better development of the department, then we should look for the need of the market. There are 1.8 million inhabitants living in Munich greater urban areas and many more live in towns. And our hospital is not far away from the airport. We have done researches showing that there are 300 clinics, mostly private clinics, claimed they are doing the orthopedic treatment. That's the reason why we need to implement differentiation. We want to focus on complex cases, like sports trauma, total ankle replacement, diabetic-related foot and ankle problems, etc. Therefore, we would emphasize these crucial things.
Some private clinics are not able to treat complex cases and we are not entirely in competition with these 300 clinics. If these private clinics transfer patients to our hospital, we would also be very busy.
Total ankle replacement - a fast-developing field
15% of all total ankle replacement performed in Germany is done at Schön Klinik München Harlaching.
The incidence of diabetics all around the world is getting higher and higher, and these patients will end up with foot and ankle related problems in primary and late stages and it will be a challenging problem in the near 2 or even 3 decades. This is also a rapidly growing market.
Look for the need of patient
Firstly, when we consider the outpatient clinic, we try to develop a process where we can handle the complex cases in one working day, including imaging, diagnosis and treatment plan, etc. It is also our goal to have this process accomplished within one working day. In our hospital, it is significant to have an available specialist for consultation for the patient, so our specialist can finish the whole process within a working day.
Pain therapy
Massive patients are worried about the pain they might suffer during the foot and ankle surgery. However, our patient could receive good service from the anesthetist. They have the right to choose the type of anesthesia for their surgery. 90% of the patients choose regional anesthesia, and they can control the other parts of their body in the post OP period. That is very important to the patients in Germany, at least.
Rehabilitation therapy
Some patients come from a far distance to Schön Klinik München Harlaching to see doctors and we need to plan for their rehabilitation after the surgery .
Commit yourself for medical excellence
We have been cooperating with many academic institutions, for example, the foot and ankle surgery department of Ludwig-Maximilians-Universität München which supports the doctoral thesis and post-doctoral research and we will also conduct some articular researches with them.
Medical employees
Meanwhile, we are still in a shortage of nurses in Germany. We would listen to their voices and have created an evaluation system, sharing our management philosophy so that we can recruit good nurses as well as doctors for better management in the future. Furthermore, we also cover their transportation fees to offer them a discount on their commute to the hospital, allow them to take time off to take care of their children. A bike company that we cooperated with, we manage to get our staff to buy bikes using the income before tax and we encourage our employees to do sports in the gym or fitness club.
We have different requirements for the doctors concerning their medical training. Further medical education for doctors such as doctoral research or related professional training is needed. Training programs include orthopedic and trauma surgery, rehabilitation medicine, orthopedic, rheumatology, hand surgery, spine, knee joint and other programs that ensure a wide range of development for doctors.
We started a close collaboration with our fellowships in orthopedics and bring in relevant projects. Every year, 2 to 3 knee-joint diagnostic seminars will be held to let other doctors conduct a consultation, exchange medical opinions and expand the circle of friendship.
Close connection with sports
In Bavaria, sport is extremely significant for many inhabitants and basically everyone is good at a certain kind of sports. The patient is more likely to consult doctors who are keen on sports. That's why we call for a tight connection between doctors and sports. For instance, a patient who suffered from ankle pain questioned the physician whether he can take part in the half-marathon race while he might suggest running for ten kilometers to reduce the burden instead of half-marathon.
We are maintaining a close relationship with FIFA and other sports teams, including ski teams from Germany, Frankfurt and football teams, basketball teams from elsewhere. If we want to work with professional athletes, fast respond and treatment must be assured when injuries occurred, and the doctors involved must be passionate about the activity. We also have consultants waiting in the clinic to make sure we are aware of their needs.
Rehabilitation therapy is also crucial. Our chief physiotherapist is a former soccer Premier League fitness coach. Since our doctors himself have a wide knowledge of football, the athletes will be more reassured.
Keep our exposure to the media
In university, we wrote thesis, took part in conferences and seminars to introduce how we treat the ankle problems in athletes to improve publicity. Moreover, we become aware of the importance of social media which is of secondary importance. We got three doctors who know exactly how to promote and communicate.
Conclusion
It is a great honor to work in the department for 15 years. The most important thing is the independent department and awareness of patient's demands, specific market as well as targeted patients. We need to stay firmly to offer the best medical service. To know what can we improve. Furthermore, hospitals are supposed to be attractive to employees, especially for a hospital in our size. For China, it might work differently. We require a close relationship with sports and constant attention to the development of our department.
How to Build Up A Top Traumatology and Orthopaedics Department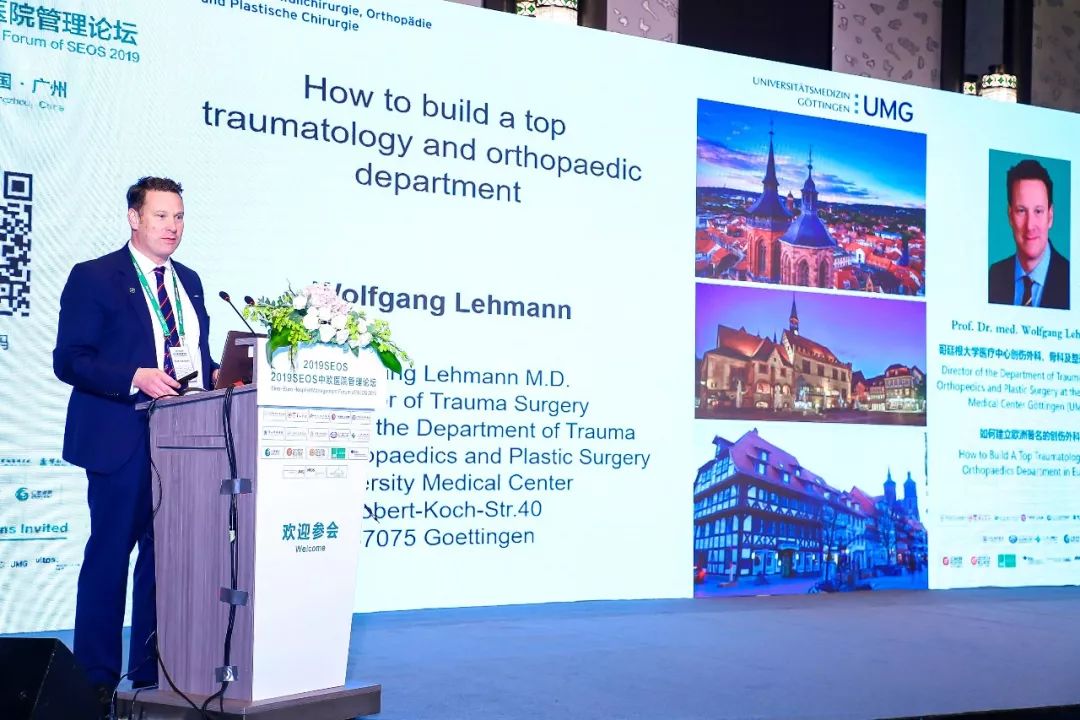 Prof.Dr.med. Wolfgang Lehmann
Chairman of the Department of Trauma Surgery, Orthopaedics and Plastic Surgery, University Hospital Göttingen
Prof. Lehmann started with the introduction of the hospital. Afterward, by sharing cases, he presented how to build up a top traumatology and orthopaedics department in Europe.
Combine the advantages of trauma surgery, plastic surgery and orthopaedics surgery
We want to train a new generation of musculoskeletal surgeons and demand all of them not only possess comprehensive knowledge about traumatology but also have a specialty. It is guaranteed that they can deal with elective cases and also have a specialty in something. Besides, what we are doing is merging the OR staff in orthopaedics and reorganizing our hospital as well as wards.
Spinal patients are also accepted and we have a common financial budget for them. Department merging is beneficial to use budgets efficiently, because whether the patients are coming for orthopaedics or traumatology treatment they can all use the same budgets.
Introduction of advanced techniques
We also introduce massive advanced surgical techniques and equipment, for example, microsurgical spine surgery, dorsal instrumentation cervical spine, navigation systems, new approaches to acetabular surgery and minimally invasive approaches for endoprosthesis, etc.
Department of Trauma Surgery, Orthopaedics and Plastic Surgery
So far, there are 154 beds, 10 beds for intensive care, and 46 doctors in our department. We treated 63,600 outpatients and 5,900 inpatients last year. Since Göttingen is in the heart of Germany, where there are no other traumatology hospitals, a majority of patients come to our hospital for medical advice.
We expect to make full use of all beds. Rapid diagnosis and treatment for patients so that they can forward to the rehabilitation stage. We keep the average length of stay in 7.7 days and keep 85-90% bed occupancy as our goal.
Improvement of the website
Media promotion is of equal importance. There are some studies showing that more than 30% of the patients will look up the website on their own. So we improve our website.
Traumatic treatment systems
We are connecting with plenty of hospitals to form a network to jointly diagnose and discuss treatment solutions by holding diagnosis consultation.
A tight contact with rescue centers also is maintained in our hospital. Every polytrauma patients come to our hospital for medical treatment would come with a report on his/her previous diagnosis report, so we can continue good interactions with other hospitals.
In 2007, we were certified by the Endocert Endoprosthesis Center of Maximum Care as having the high quality of care of our hospital.
And we also introduce a couple of new techniques in orthopaedics and tumor surgeries. For instance, we use 3D printing technology to immensely shorten the time of complex surgery.
Cooperation with companies
We establish cooperation with prosthesis company, Ottobock, for its numerous leading studies. Meanwhile, our department is also working on neurological rehabilitation treatment research.
Prof. Lehmann presented cases to demonstrate the cooperation with the industry which not only benefits outpatients in traumatology and neurology but also provides a higher standard of medical service for amputated patients. One of their research programs is how to take better advantage of the prosthesis.
Research teams from different departments will have meeting every week to discuss the challenges or problems they came across during the week. For instance, how to get a third party funding from German research institutions. Last year, we have 76 publications in total. We are conducting research every day and hopefully, it can transform into practical achievements. Eventually, every accomplishment of our department can't be separated from the development of the hospital.
How to Build A Successful Spine Department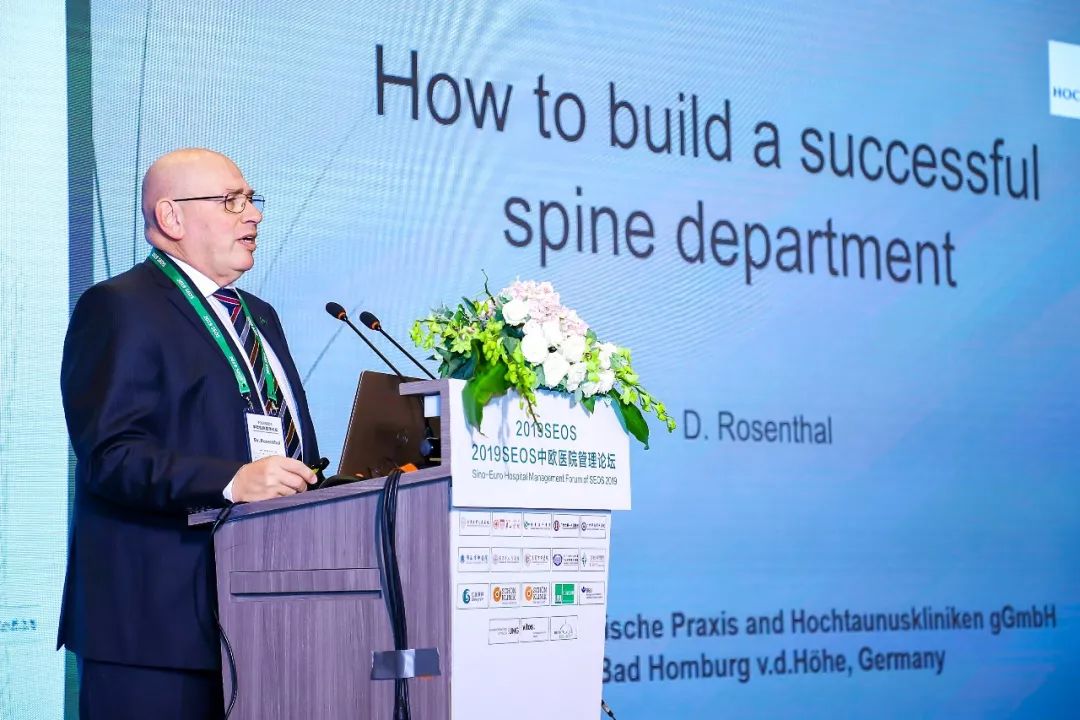 Dr. Daniel J. Rosenthal
Director of the Spine Surgery Department at Hochtaunus-Kliniken
Dr. Rosenthal began with the fundamental circumstance of his hospital and proceed with the lecture on how to build a successful spine department.
Put patients in prior place
When we decided to study medicine, we have to go through almost 12 years of medical study and specialized study. Then, we can truly begin to treat patients. So the first person you interact with as a physician is your patient. Every physician here knows that the doctor's hand is a divine present from god. No matter you are in Germany, China or any other countries in the world, there is no such thing as a ready-made formula to show the successful interaction between doctors and patients.
A MEDIF from the British reveals that we need to consider patients' needs during the communication with them.
As for the patients, a shorter waiting list and distance from hospital to home are what they concerned about. On the other hand, the most important thing for patients is the reputation of the physician. They wish the hospital has clean, comfortable environment which ranks the most important factor to consider. If you look at the hospital performance, it is in the third place because many patients have no information about the hospital. Moreover, through a lot of examples and you will see, doctors and patients poles apart in their concerns.
There is another survey of feedback on patient satisfaction 4 years ago finding that they considered several factors, starting with treatment effectiveness. Their main concern is waiting list, such as ambulance responding time. Inpatient medical service comes second. What the patient wants is actual consultation in wards instead of talking through a screen.
Besides, a thesis 3 years ago investigated over 200 patients concerning their attitude towards the hospital and the survey came up with similar answers which were relevant communication on their treatments and less post-op pain.
Focus on medical quality
Medical standards and hospital contributions are also crucial for doctors. Beyond that, clinical outcome and quality come to the most paramount which is a considering factor to many doctors when they take national policy into account. To the hospital, the location, promotion, software and the tracking for the medical quality are of equal great significance.
A good hospital promotion
Transparency is also important, and it consists of medical performance and error prevention, etc. All of these things should be kept in transparency for it has something to do with hospital publicity. Since lots of patients have access to these to learn more about the hospital which encourages us to put more emphasis on it. Every staff in the hospital should realize that he or she is part of the hospital's image and reputation.
Patient communication
Since we are driven by god, we can't turn our backs on our patients. Being friendly, effective and empathetic to our patients and we should be truly understanding to the suffering of our patients. Years of experience teaches us of the importance of doctors when we get sick.
Attach great importance to nurses
The hospital is not particularly ample at the moment, but we have three nurses who meet every two weeks to discuss the existing problems and management issues and try to solve them to improve the efficiency as well as attaching importance to patients' feedback. Apart from these interactions, it is more than discussing the diagnosis or medication and nursing in the future will be more complicated. For instance, in America, some specialized nurses will focus on caring Parkinson's disease, stroke recovery as well as a terminal illness. For those kind of patients, nursing might rank higher than the doctors.
Hospital structure could be equally significant.
An editorial published by the New York Times, said bad hospital design is making us sicker. The hospital is supposed to be wide, luminous, tranquil and safe. Researchers found that there is a strong correlation between the hospital environment and the patient's clinical treatment. Being exposed to nature helps patients put their minds at ease. The study also found that patients' interaction with relatives and friends can help patients recover faster, so hospital wards should be designed with this.
Development of medical technology
It is common now to use robots in nursing, along with artificial intelligence and telemedicine, etc. Planning, machine learning, and big data will be the next major change in medicine. For this moment, robots are mainly used in neurology, but it will become more and more crucial in the future. Minimally invasive surgery, which accounts for about 35% of the spine procedures, is widely used in major hospitals and greatly reduces the length of stay. Artificial intelligence has greatly improved medical outcomes, especially in the circumstance of insufficient resources to cure severe patients and it has a huge impact on the medical industry. A paper published this year by Nature Medicine compared the cases of 42,000 patients applying artificial intelligence algorithms and found that the artificial intelligence diagnosis rate was outperformed by 5 percent than the human diagnosis, which solves the problem of misdiagnosis in a better way. The whole body scans the database of our skin disease has a stock of 130,000, and the success rate was almost identical to that of dermatologists. Therefore, big data is very available for health care, and it's going to develop better and better in the future.
The physician running a spine department must deliver the highest quality of care and watch constantly that the whole team does it too. This demands a high level of knowledge, skills, social competence and flexibility.
·How to Create a Well-Organized Joint Surgery Department in German Medical System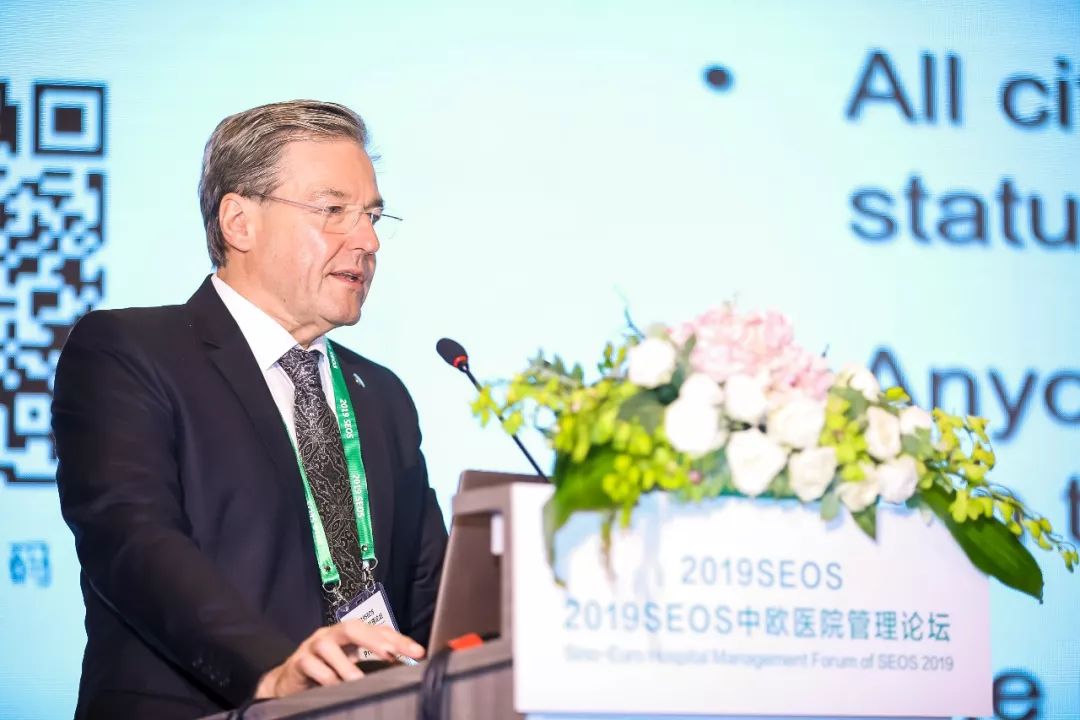 Prof. Dr. med.Hermann Otto Mayr
Head of Department of Knee, Hip and Shoulder Surgery, Schön Klinik München Harlaching
Social Health Care
For the patients in private hospital, there is no difference on the treatment among the private patients no matter with commercial insurance or social insurance. In Germany, all citizens are obliged to social health care insurance and person who earns better than the average can take out private health insurance (PKV).
Now the German Social Health Care System is facing a problem that the coverage of social medical insurance in each state differs in basic range, content, concrete design and funding. All items are determined by health department, which makes the situation more complicated.
German social health care system is steady that patient does not have to pay any cost and all treatment costs are paid out of the social health care system. However in China, patient can buy medicine with their relatives' medical insurance, which is not allowed in Germany.
The biggest problem of German Social Health Care Insurance is that the aging population increases treatment options, while the financial pot of health care still maintain the same, bringing about the decrease in the reimbursement for hospital and doctors from year to year. But how to solve this problem?
Commercial Medical Insurance
In Germany, 11% of the citizens have commercial medical insurance.
Commercial insurance companies in Germany also provide medical health insurance which is based on individual willingness and is much better in reimbursement than that in social health care insurance.
Due to more easier and more flexible reimbursement of commercial insurance, some hospitals and doctors prefer to treat patients with commercial insurance. Besides, treating such patients will also increase the hospital income. That's why doctors are more willing to treat such patients. Some hospitals will divide these patients, but Schön Klinik München Harlaching render no preference for every patient, whether he is enjoying a public insurance or a private one.
How to Create a Well-organized Joint Surgery Department in German Medical System
The hospital is successful for respecting all of the medical staff and making high demands on the staff, which are also the philosophies of the hospital operation. Every staff must be of one mind to exchange what he is thinking about with each other.
Schön Klinik München Harlaching will bridge operation with universities. We take not only hospital revenue but also patients' benefit into consideration.
What We are Doing
We are doing surgeries including Joint Preservation and replacement, Sport medicine, Trauma, Revision Surgery as well as treating patients with commercial insurance and working with insurance companies.
Respect the Patient
Although sometimes patients are not friendly when they are suffering, we still must show respect to them, because we are responsible to help them, including adopting conservative methods to preserve their joint and if the preservation fails, we will try joint replacement.
In Germany, there is a long history about joint replacement. As many patients need to proceed joint replacement again, doctors should help patients to do joint revision surgeries, making them facing more and more complex cases.
Basic Requirement for a Well-organized Joint Surgery Department
. A team that communicates harmoniously and equally and maintains continuous exchange and consultation for decisions making.
. Attach importance to the communication with non-medical organization
. Complete digitalization of every documentation for facilitation
Network Construction
·Building a team with colleagues from competitive sports
· Specific care of competitive sports. Nowadays, many young people love competitive sports. Sometimes they need joint replacement. Compared with doctors with other medical backgrounds, we have different treatment methods for patients playing competitive sports, so we need colleagues with competitive sports backgrounds.
· Scientific work
· Giving lectures in medical committees to promote differentiation advantages and improving oneself through colleagues' correction
· Schön Klinik München Harlaching has FIFA Medical Center of Excellence and is designated as the Olympic Base for Bayern football players and Olympic players.
· We have 4 team doctors of the German National Ski Team and 3 doctors even come from competitive ski sports, so they know much about competitive sports. We study speed skating, do research on the reason of injuries as well as keep in touch with the players. Our doctors also spend a lot of time gathering data from different places.
· Since sport-related trauma is quite common, so we have special Alpine Medicine and High Altitude Medicine.
· Keep active in professional associations. Not only by delivering speeches at important conferences, but also by giving lectures in local activities to treat more patients.
Get Medical Qualification
· Permanent training for doctors
· Closely connect with external colleagues
· Separate department into 3 main focus team: Knee, Hip and Shoulder
The most important point: to respect patients
Discussion
Guests: Prof. Walther, Prof. Lehmann, Prof. Rosenthal, Prof. Mayr, Prof. Manyi Wang from The First Affiliated Hospital of Shenzhen University, Mr. Junhan Zhuang, president of Shenzhen Hospital Administrator Association
First, Prof. Wang made a brief summary about part 2 sharing: The first two professors reported on department management, while the latter two professors mainly talked about the specific problems of hospital and department management from macro perspective.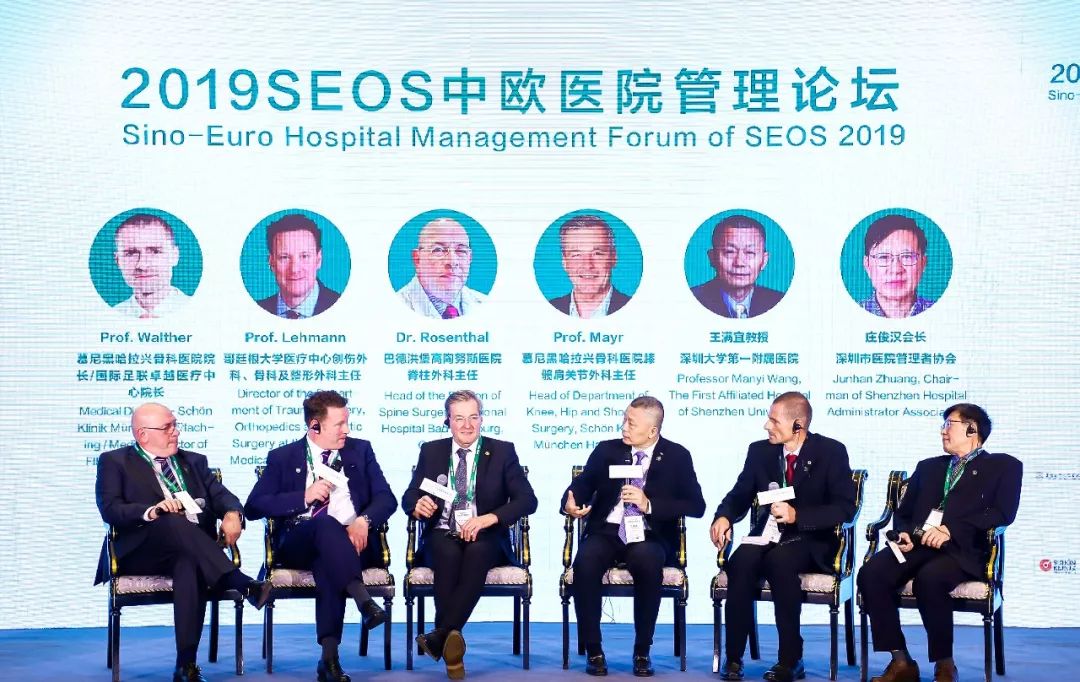 Q1. How to organize team building activities if there are many doctors in a hospital?
Answer from Prof. Wang: I think money is very important. If the department has a good atmosphere, which means that a surgeon can earn more according to his ability or surgeons have many opportunities to learn new technology. There are 60 surgeons in my department being divided into several groups, focusing on such as pelvic, elbow, shoulder and other joints. Surgeons have their own speciality, like if a surgeon is good at shoulder joints, then other colleagues can learn from him. There are also surgeons who have comprehensive knowledge about the whole body and publish related papers. This is the way how I have managed the department for 16 years. Although I have been away from this department for four years, the team is still stepping forward very fast.
Answer from Prof. Walther: I think you need to establish a second line of leadership, just like our senior consultants, and develop his ability of leadership, medical knowledge and ability to get well along with patients and doctors. This is very important because this is not the things you can learn in the university so you have to teach the doctors in the hospitals.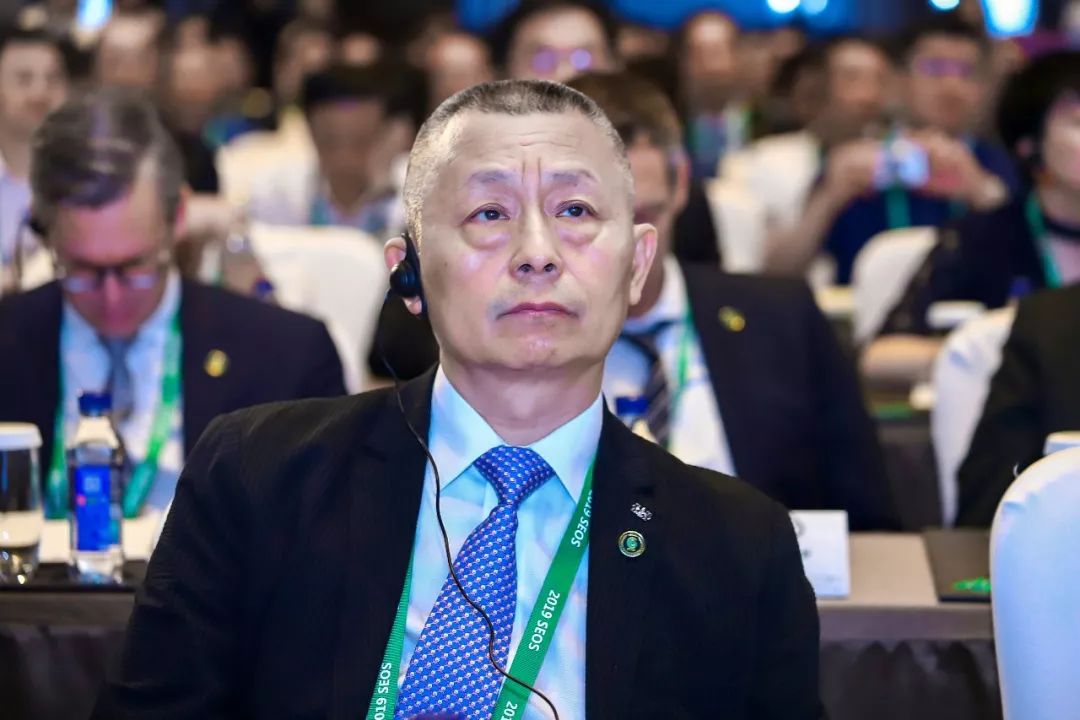 Answer from Prof. Mayr: In my department, surgeons of different specialized sections have their own team building activities. But yearly we organize three big events for all. Despite that it's relatively difficult to hold big academic activity because there are many staff in my department, we still gather them together, otherwise we may not have any activity for team building.
Sharing from President Junhan Zhuang: It's my great pleasure to attend this forum lectured by European orthopaedic experts and management experts this afternoon. We also know that with a history of over a hundred years, Schön Klinik München Harlaching is famous for these excellent experts and specialties. We are curious about how can it pass its spirit and quality of medical service from generation to generation. It's after their introduction that I know that the salary competition ranks the first, followed by environmental modification, which is also in accordance with Maslow's Hierarchy of Needs and the realization of self-value. I also noticed that the hospital is very democratic. It attaches great importance to the feelings of patients and the solidarity of medical staff. It is very beneficial and worth learning. Another hospital pattern shared by president of Affiliated Hospital of Putian University is a new one prevailing in China and has also achieved great success. Reviewing the specialty construction we have mentioned, a hospital cannot be famous without famous specialty, key specialty or superior specialty. Before the investment from Shenzhen government in recent years and the implementation of Reform and Opening Up, Shenzhen, as a frontier town with history of only 40 years, had nothing available. In 1983, when I started to work in Shenzhen, we also transferred patients to other hospitals in Guangzhou because we had poor medical equipment. Once I also spent 5 to 6 hours taking car to transfer patient to Provincial People's Hospital and Central Hospital for several times. But now great change has taken place presently and recently, but it still has a long way to go to catch up the hospitals in Beijing, Shanghai, Guangzhou and the international hospitals. So the municipal government of Shenzhen has made a great decision and implemented a "Three Greats" Project, referring to Great Hospital, Great Department and Great Expert. Now we have also introduced many advanced teams from home and abroad, 228 of them in total. We believe that such an unconventional practice can catch up with our advanced organizations and hospitals at home and abroad in a short time. I hereby make a self introduction that I am from Shenzhen Hospital Administrator Association, the first social organization consisting of administrators, scholars and entrepreneurs in China and it is now governed by Shenzhen Municipal Health Commission. We also notice that there is a Hospital Administrator Association in Europe and we want to take this opportunity to form an alliance with these European friends and exchange ideas with each other.
Q2. Dr. von Holleben, what is the most appropriate annual profit rate of the hospital, like what are the best proportion taken by the cost of manpower, drugs, various equipment and other costs of profits for the development of a hospital?
Answer form Dr.von Holleben: Our total cost of personnel is relevant to out profits, roughly 50 to 55 percent and our cost of materials some up to 30%.
Q3. President of Affiliated Hospital of Putian University, what proportion allocated on cost of personnel in a department will be the best? What kind of profit rate is the most appropriate for hospital?
Answer from President Haibin Lin: Profit rate is quite the same in domestic public hospitals. The profit rates in Beijing, Shanghai and Guangzhou, including Fujian, are very low at about 10%. We mainly rely on improving efficiency and reducing labor costs. Domestically, when the government does not render any subsidy, we have to bear a very large proportion of labor cost, which accounts for about 50%. For example, if we make profit of about 1.3 billion a year and then we need to spend 50% of the cost to make up the labor cost. That's why we want to reduce using expensive materials, deduct medicine proportion and examination cost at a larger degree. Redundant treatment still exists in China. Because health insurance funds are limited, we still strive for many policy support, such as spending less to do the cheapest operations and achieve the best results, which motivates the government to launch policy. Since policies vary from place to place, we need to continuous discussion. China's public health care reform is always on the way because it can not make sure that the reform under "Three Principles of the People", referring to Principles of Nationalism, Principles of Democracy and Principles of People's Livelihood, will be surely successful.
Summary from Mrs. Juin: I think department construction in Germany is different from that in China. They really put things into practice and put patients at a very important position. Few days ago, a German expert told me that every time when he finished the operation, he would like to express his gratitude from bottom of his heart to every member in the OR. He does this after every operation. A team is gradually built by such a small action and sense of ritual. Team building in departments is the most important.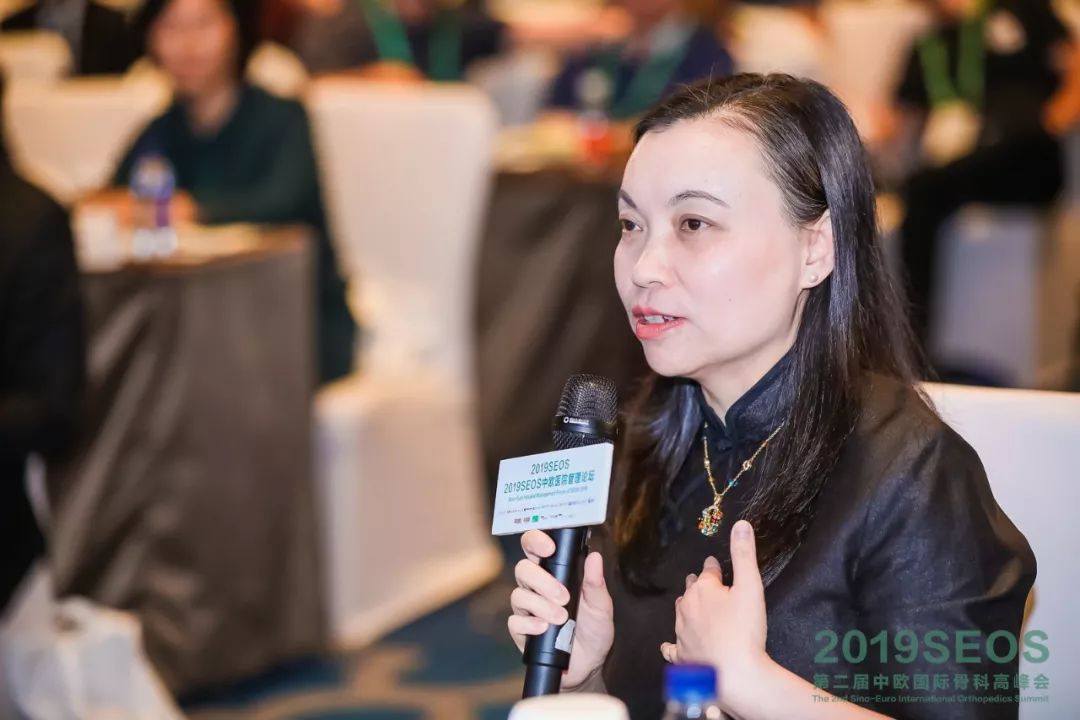 Discussion
Guests: Dr. Hartmut Stinus - Senior Consultant at the University of Hospital of Trama Surgery, Orthopedics and Plastics Surgery in Göttingen; Prof. Hans Roland Dürr - Head of Oncology, Department of Orthopedics, Physical Medicine and Rehabilitation, University Hospital Munich; Priv.-Doz. Dr. med. Florian Haasters - Chief of Shoulder Surgery at the Center of Knee, Hip, and Shoulder Surgery, Schön Klinik München Harlaching; Prof. Christof J. Siepe - Head of Spine Department, Schön Klinik München Harlaching; and Dr. Andreas Pingel - Deputy Chief of the Center for Spinal Surgery and Neurotraumatology, Berufsgenossenschaftliche Unfallklinik Frankfurt.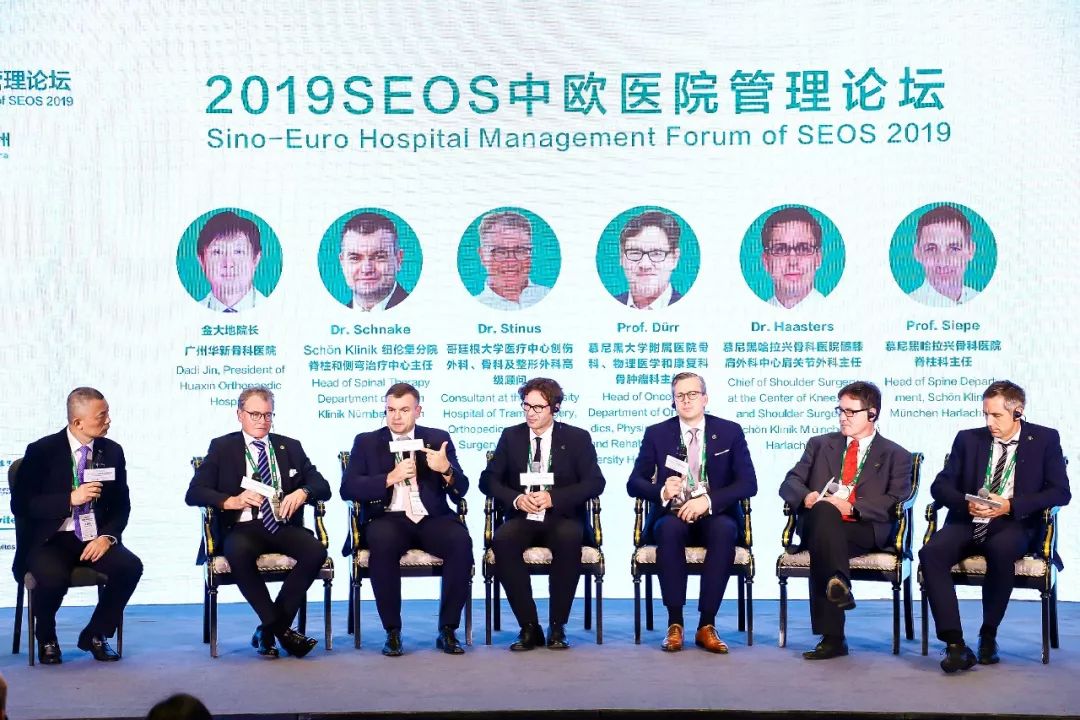 Prof. Manyi Wang: Let's welcome these six experts to introduce how to manage their departments.
Dr.Stinus: My method is to make a good interface with university hospital. As a consultant university, if we can make a good connection, it will be helpful for out work.
Dr.Schnake: I have two points about hospital management and the first one is to respect. We need to respect all staff in the hospital, whether they are nurses or doctors, and provide room for their improvement. At the same time, we need to make clear a common goal, set a plan in accordance with your own situation and achieve the goal under the guideline of your own plan.
The second point is to treat the problem rather than the image. As for diagnosis, we need to enquire patient's conditions, their symptoms.
Dr.Pingel: I used to work with Dr. Schnake, so we share the same philosophy. For patients, we need to show our respect and handle sorts of tricky problems. Secondly, we need to train each other and help staff to learn more about other fields so as to balance everyone's level. Then there is another important point: team building, optimizing the organizational structure in order to better manage everyone's work.
Prof.Haasters: For me, I would rather focus on academic management. At present, there is a big problem in hospitals, that is ultra specialisation which representing that a doctor may be an expert in his field, but his knowledge in general medicine is still not sufficient. Because the human body is working as a whole and all functions are not operated independently, it is very important to find a balance between professional and general orthopaedic knowledge. In addition to focusing on one specific field, we also need to strengthen the study of general orthopaedic knowledge.
Prof.Durr: The situation in China differs from that in Germany. In China, because of the large number of patients, they have to go to the hospital by themselves and carry out a series of procedures before they can see a doctor in charge, resulting in that the hospital has to manage the patient's condition. In Germany, patients can find their own doctors directly, from which China can improve its situation.
Prof.Siepe: The fierce competition of medical market in Munich pushes us to be the best so as to keep our foothold in the market, meanwhile, it's still necessary to enrich our medical knowledge. Therefore, it's significant to have subspecialization or extreme specialization. If one is a professor, he have to know everything about his focus. Instead of the previous hierachy structure we used, we are now focusing more on parallel incentive model so that staff are more motivated and have more energy to progress into a better team.
The Sino-Euro Hospital Management Forum of SEOS 2020 and the Global Press Conference of SEOS 2020 will be held in Suzhou, a romantic water town in China, please be expected to the event.