In the afternoon of April 29, the 2022 Sino-German High Level Hospital Management Conference was jointly held by Prof. Dr. Karl-Walter Jauch, the Medical Director of LMU Klinikum and the First Affiliated Hospital of Shenzhen University. And this is the very first time for Prof. Jauch to discuss with a Chinese Grade Three Level A hospital via webinar, during which he gave a lecture entitled with How to run a university hospital efficiently and enforce excellency - LMU-experience. As a renowned word-class master of Oncology, Prof. Jauch is also the academician of the German National Academy of Science Leopoldina as well as the recipient of Federal Cross of Merit in 2016. Besides, the LMU Klinikum is ranked as the second best university hospital in Germany and listed in the Top 100 hospitals globally.

Jianyi Xiong, the Vice President of the First Affiliated Hospital of Shenzhen University and Prof. Dr. Karl-Walter Jauch, the Medical Director of LMU Klinikum
Jianyi Xiong, the Vice President of the First Affiliated Hospital of Shenzhen University, is delivering his welcoming speech to the webinar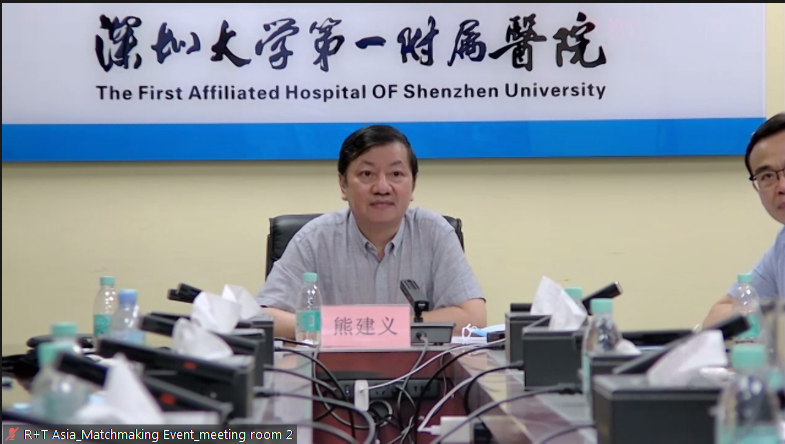 On behalf of the First Affiliated Hospital of Shenzhen University, I would like to extend a warm welcome to all colleagues and guests attending the conference! I would like to express my heartfelt gratitude to Prof. Jauch for sharing his instructive experience on hospital management with us.

The First Affiliated Hospital of Shenzhen University is a Grade Three Level A hospital that integrates medical treatment, teaching, scientific research, rehabilitation, preventive health care and medical education. The hospital not only places great emphasis on specality development and construction, but also cooperates with Gloryren to invite professors in many specialites, so as to promote their development on par with the international leading level. At the same time, we also value hospital management system.
We hope that the fellow colleagues can value this exchange to learn from each other and move forward together, to reflect profoundly upon the lecture, to make use of what we have learnt from Prof. Jauch amd to put it into practice, so that we can gain further improvement in hospital management and department building.
During the conference, Prof. Jauch shared his lecture entitled with How to run a university hospital efficiently and enforce excellency –LMU-experience. In this lecture, he firstly introduced LMU Munich and its affiliated hospital as well as the situation of German medical system. Then he reviewed the challenges at that time and their responses to challenges. And Prof. Jauch also gave a detailed introduction of the hospital reform on various aspects such as scientific research and training education, patient care, employee training, and how to improve team cohesion. Moreover, to found a transparent and open information system is also an important part of the medical reform in the hospital.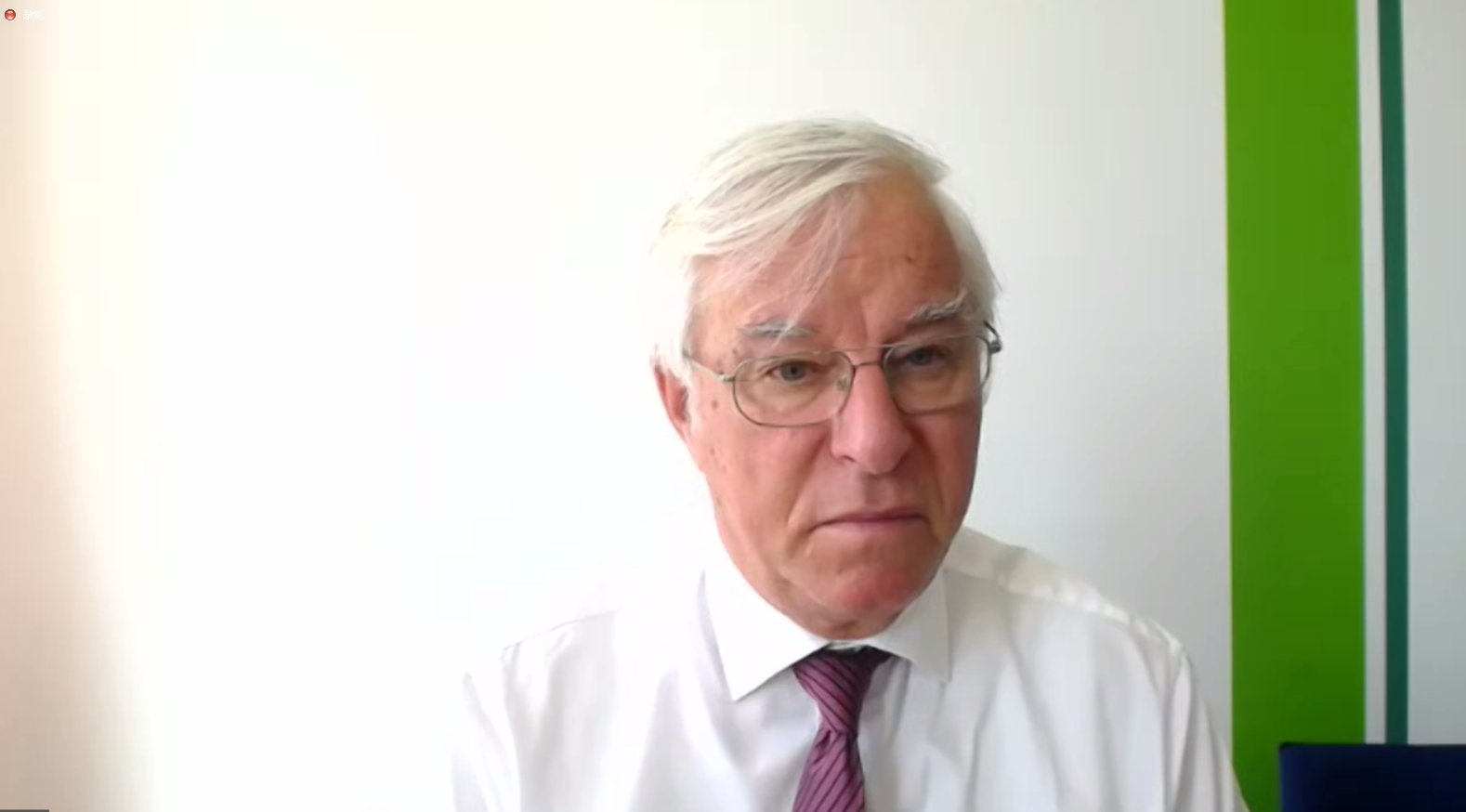 Prof. Jauch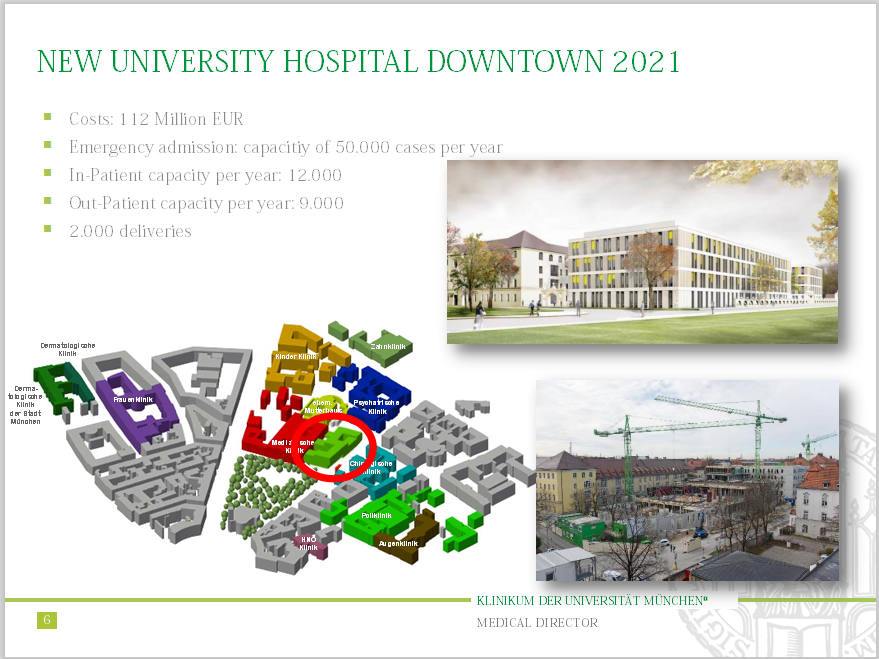 The new campus of LMU Klinikum was established in 2021, which cost around 112 million Euros. And the new campus has 50,000 emergency patients, 12,000 inpatients and 9,000 out patients, what's more, it is expected to deliver 2,000 newborns per year.
German healthcare system
In 2019, there are 1,914 registered hospitals in German medical system, which costs 115.1 billion Euros annually, and the Germany healthcare system paid around 410.8 billion Euros on helathcare in the same year.
Strategies against multiple challenges
As aging of the population in German society becomes more critical, there are more and more geriatric patients with multimorbidity in Germany. At the same time, German medical system also meets with the shortage of nurses and the lack of medical resources. The pandemic of COVID-19 is also adding to the burden of medical systems around the world, with no exception in Germany's case. As for the challenges that hospitals need to address, they include the digitaliztion of healthcare and how to improve healthcare service to remain competitive nationally and internationally. In his lecture, Prof. Jauch shared with us of the strategies to address these challenges through medical reform in four apsects, which is, research and teaching, patient care, administration and employees.
Top down and Bottom Up Medical Reform in the hospital
Ever since Prof. Jauch became the first full-time Medical Director of the LMU Klinikum in 2013, he and his team have planned to initiate a medical reform in the hospital. In the lecture, Prof. Jauch introduced the Top Down Governance and Structural Changes and Bottom Up Process Optimization and Reorganisation in the hospital, showed us the newly established Musculoskeletal Center, Geriatric Section, Centers of Excellence during the reform and introduced that they had set up multiple inter-professional project teams to monitor and carry out the reform. Specifically, Prof. Jauch shared with us that medical reform in LMU Klinikum requires not only the support of the Board of Directors and heads of the departments, but also voluntary participation of employees in all levels and from all departments. Adequate data and sufficient financial resources are also essential. They set up multiple inter-professionel project teams with members composed of directors, doctors, nurses and more to set up practical goals and monitor the progress, namely setting priorities, developing plans, resolving conflicts in the team and managing resources. As indicated by Prof. Jauch, medical reform in the hospital should be open to trial and error, while preparing a plan for resolution and investing sufficient patience and time.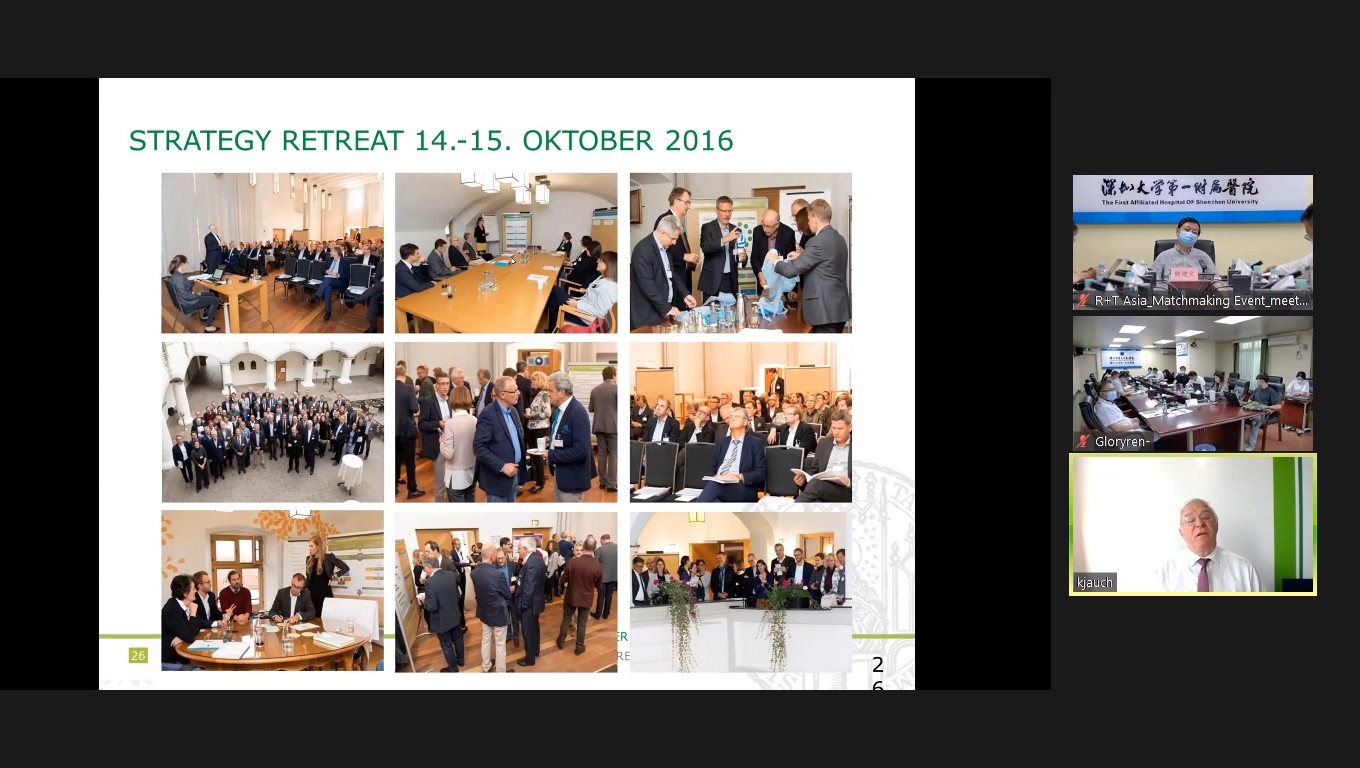 Prof. Jauch presents the medical reform of the LMU Klinikum in four specific areas: research, education, patient care and employees. For research, the hospital is actively involved in highly prestigious research activities and publishes extensively worldwide. Education provided by LMU and LMU Klinikum prepares medical students well for their careers. The hospital has received various awards for the quality of its medical services. And most importantly, patients can benefit from research results, state-of-the-art-medicine, suffient inter-department sharing of infomation and interdisciplinary treatment from LMU Klinikum. Hospital employees in the hospital receive regular quality training and mutual support and success is the goal of every employee.
LMU Klinikum prioritizes patient care and aims to provide them with medical service with higher quality
The hospital regularly discusses the reviews from patients, accesses the effectiveness of their treatments and actively introduces national and international quality standard, SOP, case management and sets up center of excellence to optimaize its medical services. The management of antibiotics at the Munich University Hospital, for example, stipulates that three specialists from make joint decisions on the use of antibiotics to ensure quality of care, a move that saves the hospital €4 million a year. The hospital makes the optimal use of human resources and this has led to better medication, better services for patients and better savings on resources.
As the Multidisplinary Tumor Board (MTB) is adopted in LMU Klinikum, most of the patients can get precise and customised diagnosis and treatment here.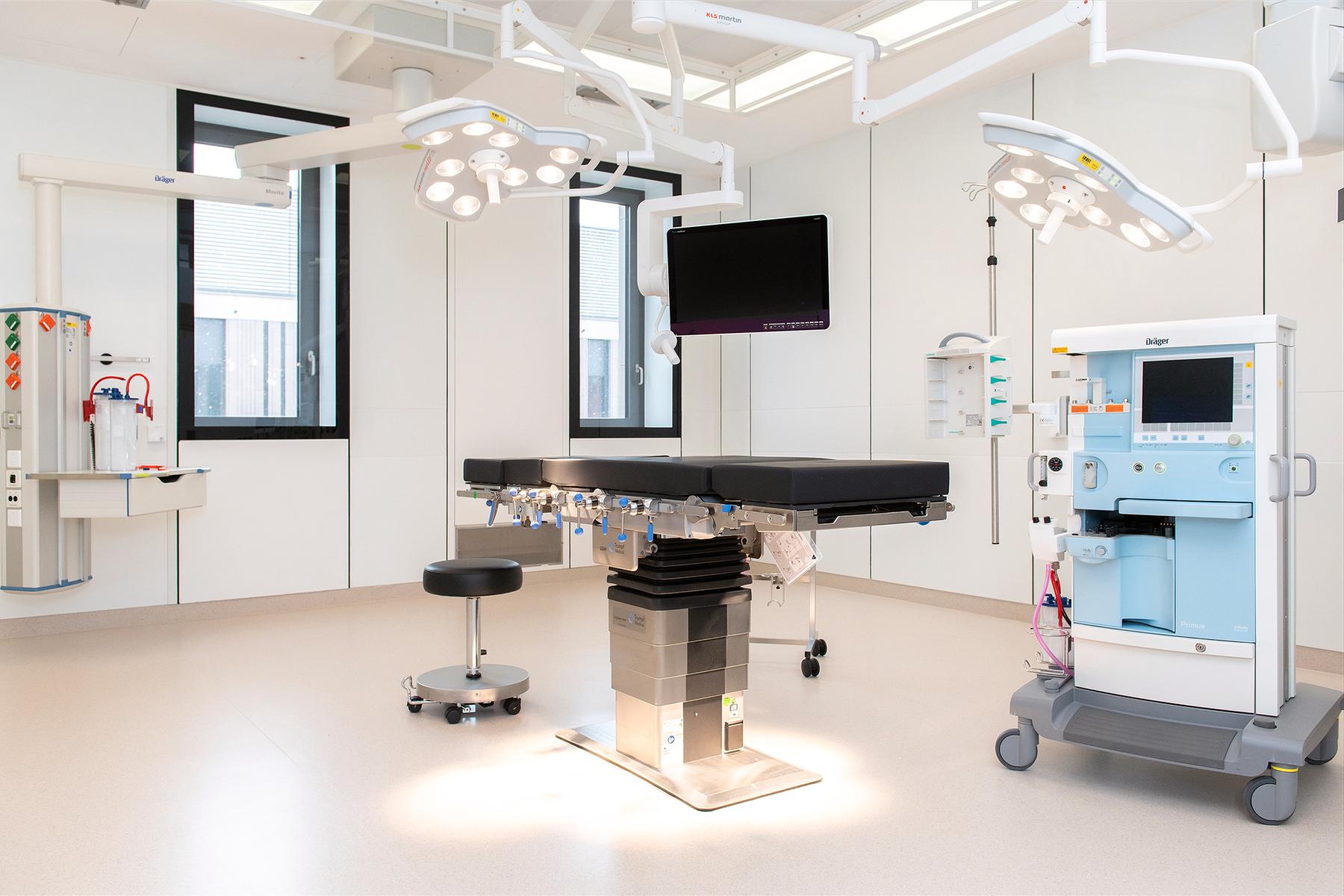 Employees represent the best ressources and potential of the hospital
With the belief of employees being the best ressources and potential to the hospital, back in 2017, LMU Klinikum has set up several training programs for its employees. The hospital not only provides education and qualification training and leadership training courses for its employees, but also conducts special talent admission programs and team building projects.
Prof. Jauch pointed out that all the employees in LMU Klinikum are very excellent. They are encouraged to explore and innovate and to participate actively in teamwork and in the medical reform. From the hospital boards and department heads to nurses, they are all willing to stay in the hospital, and this happens out of the reason that not only does the hospital cherish its talents and has a good working atmosphere, but the employees also have a high sense of professional satisfaction and achievement.
Upon the closure of the meeting, Jianyi Xiong, the Vice President of Shenzhen Second People's Hospital, thanked Prof. Jauch for his instructive lecture and hoped that they could have more chances to discuss with Prof. Jauch of excellence management of the hospital in the future. Although the COVID-19 pandemic has brought a lot of difficulties and presented new challenges to the daily work of the hospital, it has not stopped the pace of academic exchanges, and they believe that they will become stronger after going through it.