Please click the picture below to enter the webcast with simultaneous translation.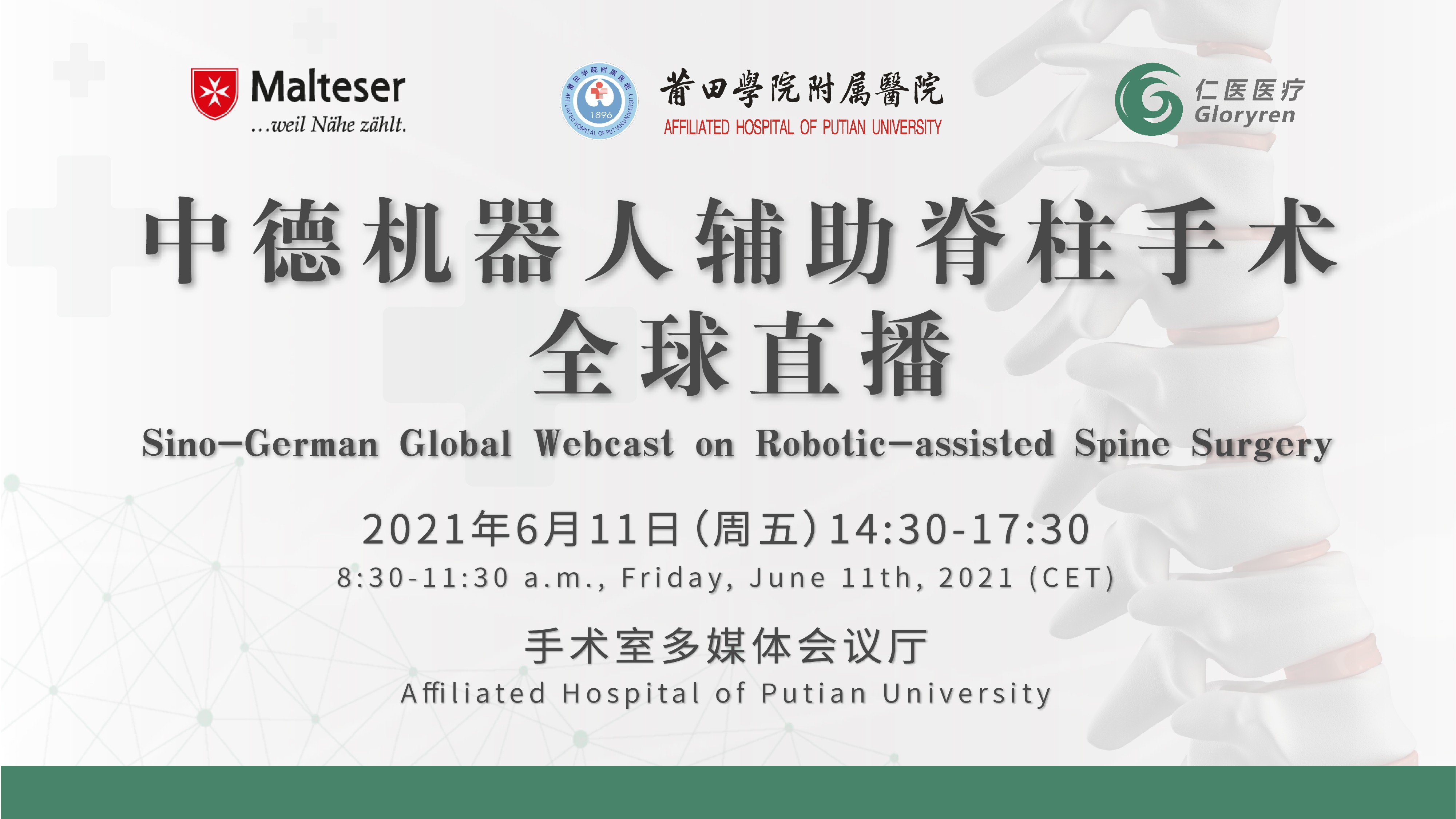 Thanks to AO Spine for helping in promotion!
Highlights of the Sino-German Global Webcast on Robotic-assisted Spine Surgery
The team of Prof. LIN HaiBin, the Chief Secretary of Party Committee of the Affiliated Hospital of Putian University, will operate a live spine surgery assisted by "Tianji" orthopedic robot.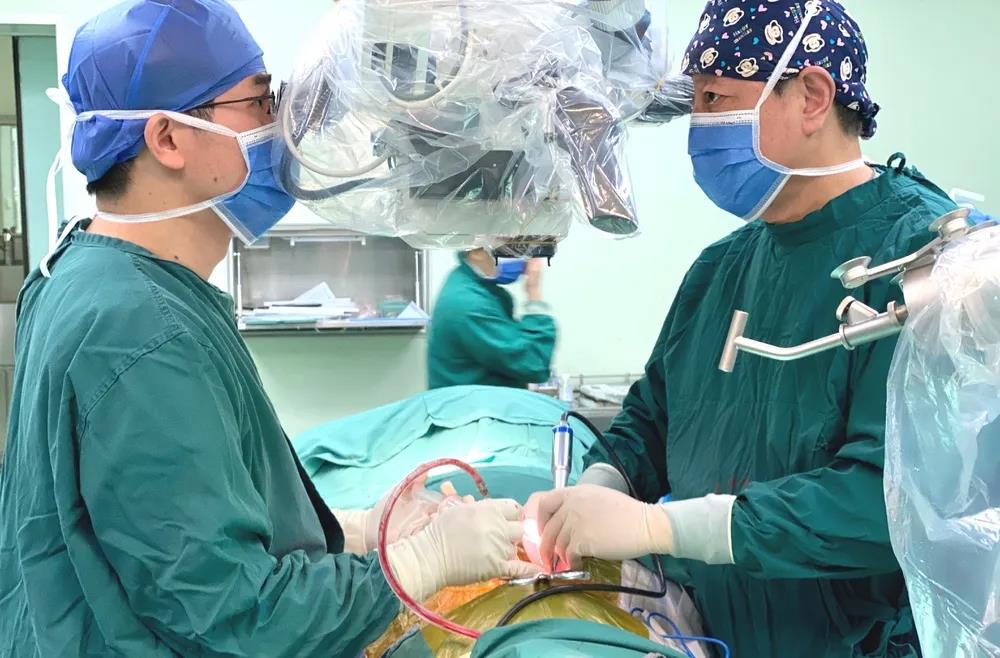 ▲The picture shows that with the assistance of the "Tianji" surgical robot and 3D microscope, an operation on an elderly patient with serious cervical vertebra problems, which include atlantoaxial dislocation, upper cervical myelopathy and high-riding left vertebral artery was performed at the Affiliated Hospital of Putian University
Prof. Dai JianHui will deliver a talk titled Assistance of the "Tianji" Orthopedic Robot Combining Microscope Applied in Spine Surgery.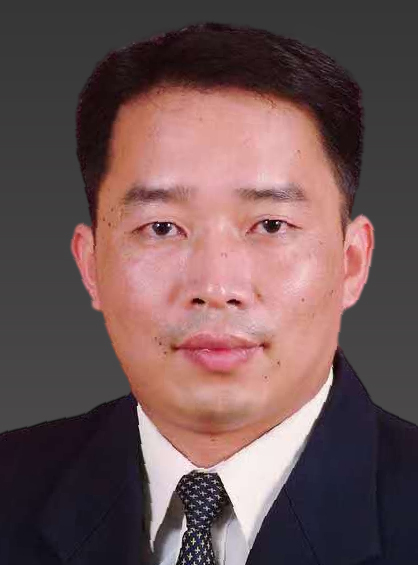 Prof.Dai JianHui , the Head of MISS, Affiliated Hospital of Putian University
Dr. Schnake, the Chief of the Center for Spinal and Scoliosis Therapy, Malteser Waldkrankenhaus St. Marien, Erlangen, Germany and Chair Elect, AO Spine Knowledge Forum Trauma, will deliver a keynote speech titled Spinal robotic assistance with the Mazor X - Workflow and Applications.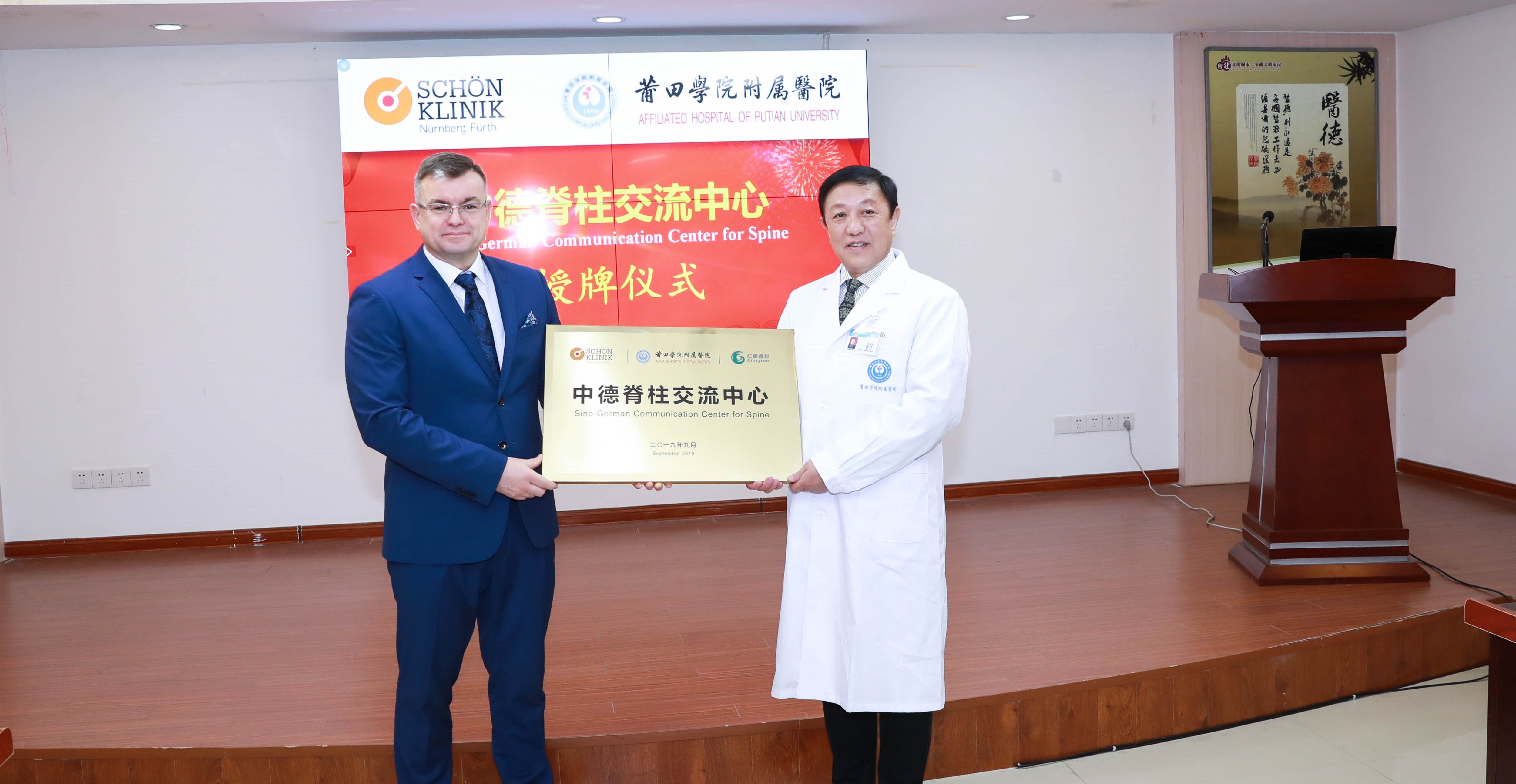 In 2019, Dr. Schnake visited the Affiliated Hospital of Putian University and attended the inauguration of the Sino-German Communication Center for Spine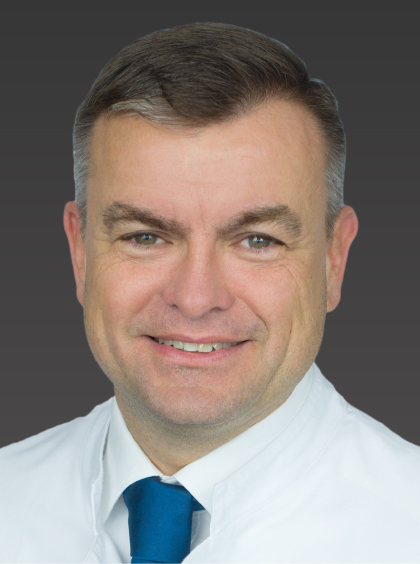 Dr. med. Klaus John Schnake
Chair, Center for Spinal and Scoliosis Therapy, Malteser Waldkrankenhaus St. Marien, Erlangen, Germany
Surgical focus:
open surgery (whole spine, anterior, posterior, lateral)
Microsurgery
MIS fusions (anterior ALIF/OLIF, lateral XLIF and transthoracic, posterior MIS-TLIF)
Brief Introduction:
Certified Orthopedic and Trauma Surgeon, Certified General Surgeon, Excellence Certificate of the German Spine Society
Membership:
2020. Chair Elect, AO Spine Knowledge Forum Trauma
Since 2018, Board Member of the German Spine Society (DWG)
Since 2020, Chair of the Spine Section of the German Orthopedic and Trauma Society
2015-2018, Member of Lunch Symposia and Pre-Meeting Committee EuroSpine
2015-2018, International Chair AOSpine Community Development
Since 2015, Member of the Knowledge Forum Spinal Trauma of the AOSpine
Since 2014, Member of the Adivsory Board European Spine Journal
PRESENTATIONS:
- Over 350 national and international scientific and educational oral presentations
PUBLICATIONS:
- Over 100 PubMed listed scientific publications