On December 11th, the Sino-German Video Conference on Alzheimer's Dementia was held at Shenzhen Luohu Hospital Group. The meeting was organized by Prof. SUN XiZhuo, the President of Shenzhen Luohu Hospital Group and hosted by Prof. ZHU FeiQi, the Director of the Ward of Cognitive Impairment of Shenzhen Luohu Hospital Group. As the distinguished lecturer, Prof. Jens Wiltfang, the Director of Department of Psychiatry and Psychotherapy of University Medical Center Göttingen, gave a scientific talk on early diagnosis of Alzheimer's Dementia.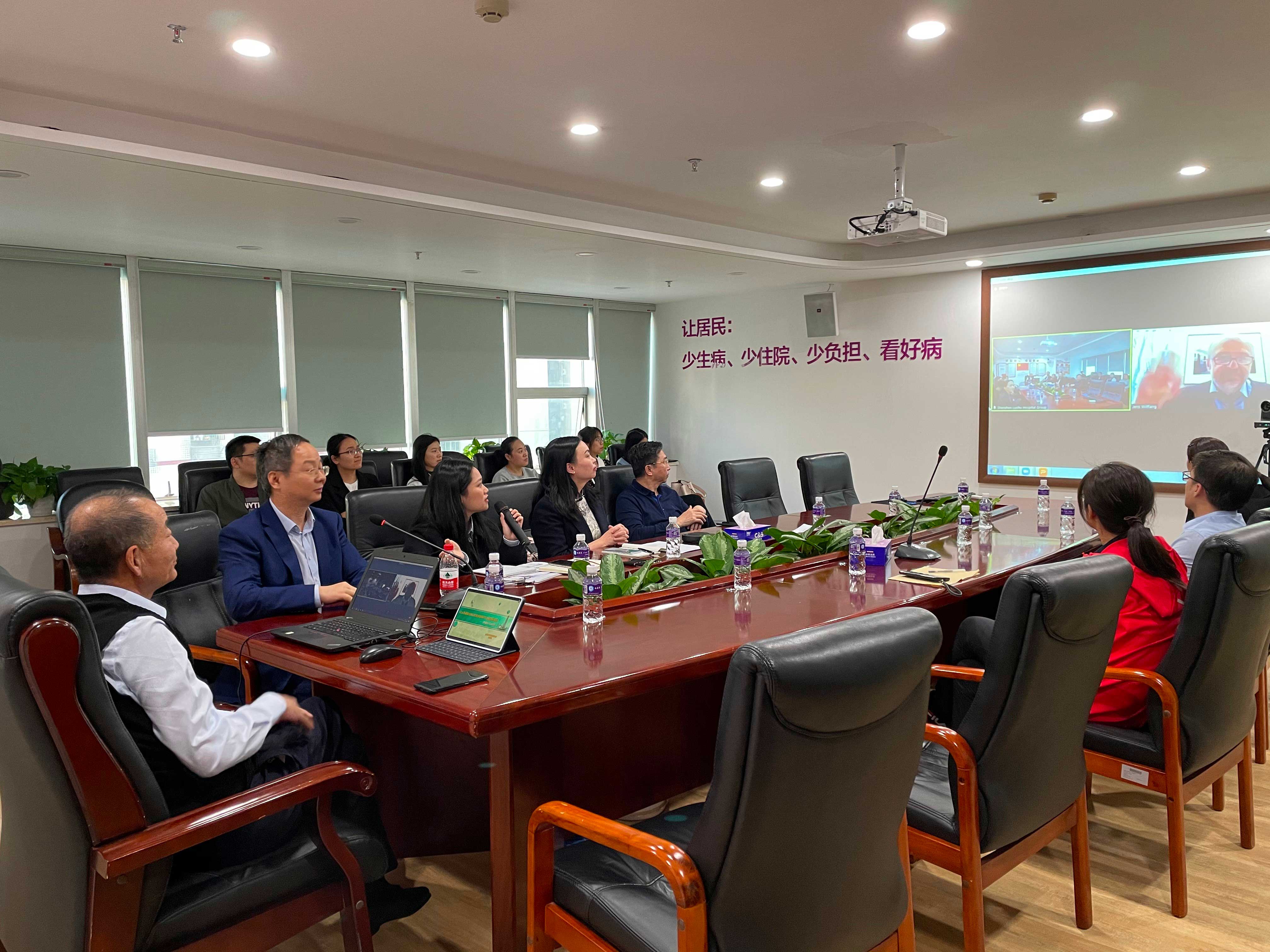 Sino-German Video Conference on Alzheimer's Dementia

During his opening speech, Prof. SUN XiZhuo extended his warmest welcome to Prof. Wiltfang and considered it great pleasure to have an online academic exchange with him. Prof. SUN XiZhuo said that with the increase of the aging population and incidence of Alzheimer's Dementia, the prevention and treatment of Alzheimer's Dementia has become a global concern. And he wished that Prof. Wiltfang, as a leading figure in this field, in the near future could work out better protocols in diagnosis and clinical treatment.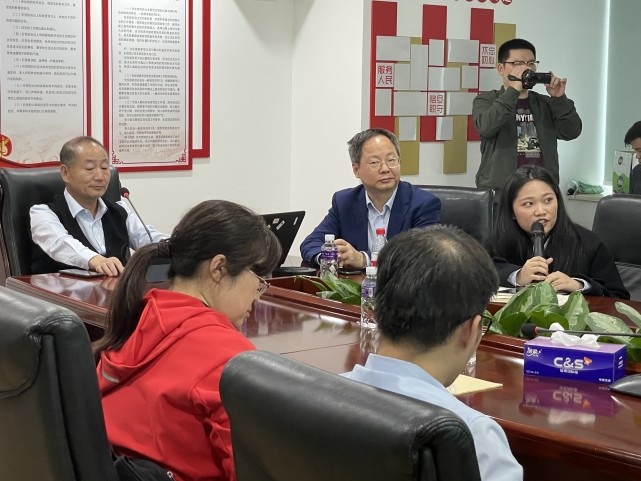 Prof. SUN XiZhuo firstly gave a presentation, sharing with us introduction of Shenzhen Luohu Hospital Group, the outcomes of the Five Years of Luohu Medical Reform and his understanding on Alzheimer's Dementia.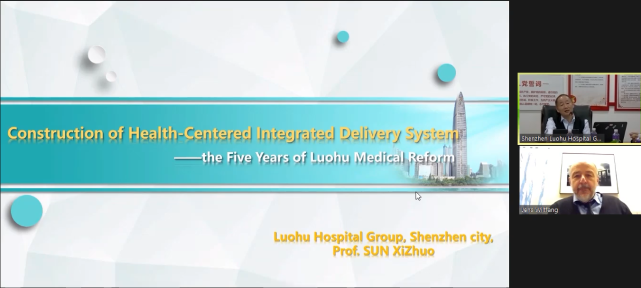 What Shenzhen Luohu Hospital Group has done over the past five years is having built a health-centered integrated delivery system with fewer illnesses, fewer hospitalization, less economic burden and a better healthcare treatment for the community with 1.26 million inhabitants. The reform model has been highly recognized by WHO. So far, the hospital group has finished its screening programme for cognitive impairment in the elderly with 38,170 participants, and of whom 120 confirmed wtih the Alzheimer's Dementia. One of the Nobel Prize winners of 2014 Prof. Hell from the University of Göttingen introduced a new concept of Cluster of Excellence, which was shared by Prof. Wiltfang in the meeting that day. Prof. Zhu and his team also actively interacted with Prof. Wiltfang throughout the meeting in English, as well as the Directors from Neurology Department of Shenzhen Second People's Hospital and Shenzhen People's Hospital. It was a inspiring and fruitful webinar.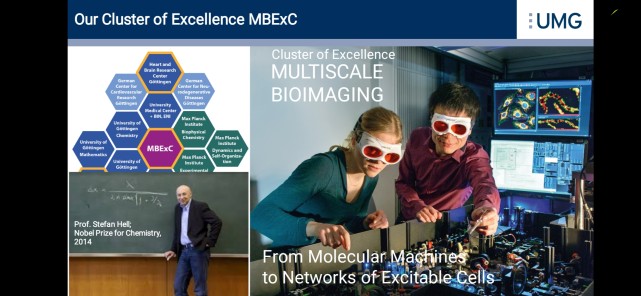 Prof. ZHU FeiQi introduced the ward of cognitive impairment of Luohu Hospital Group.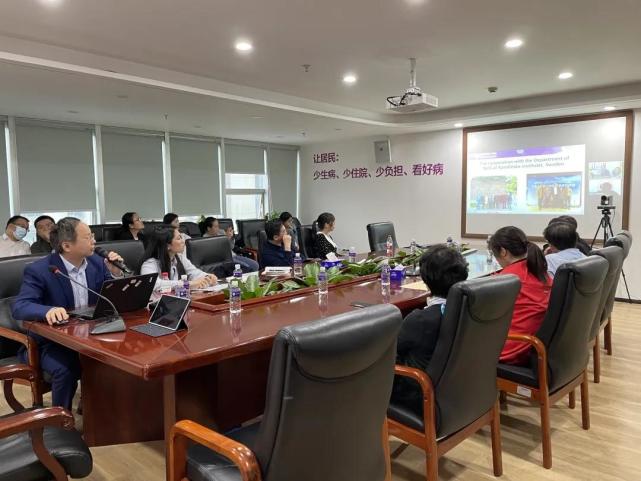 Then Prof. Wiltfang introduced the Department of Psychiatry and Psychotherapy of University Medical Center Göttingen, Germany.
The University Medical Center Göttingen (UMG) is the most important strategic partner of Gloryren in Germany. The new UMG campus was built with a total cost of 1.1 billion Euro. With 1,450 beds, 7,900 employers including 120 professors offered medical service to 65,000 inpatients in 2018 at UMG. The hospital also received 162 million Euro support from the state and 6.4 million Euro funds from third-parties that year. Scientific and medical focus of the hospital are Neuro Science, Cardiovascular Science and Oncology. The hospital has done a very good job in balancing research, teaching and patient care together, and its outlook is well designed as a high class artwork. The team from Gloryren was very honored to visit the hospital twice in 2018 and had been warmly welcomed to attend a internal case discussion meeting at the Dept. of Trauma Surgery, Orthopedics and Plastic Surgery.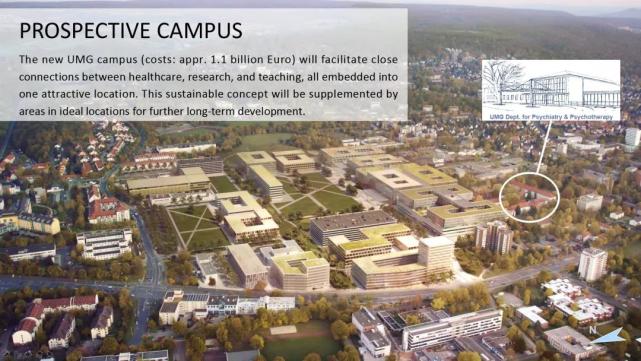 Prof. Wiltfang gave a highlight lecture titled "Blood-based Early Diagnosis of Alzheimer's Dementia: Perspective for Large-Scale Prevention Trials".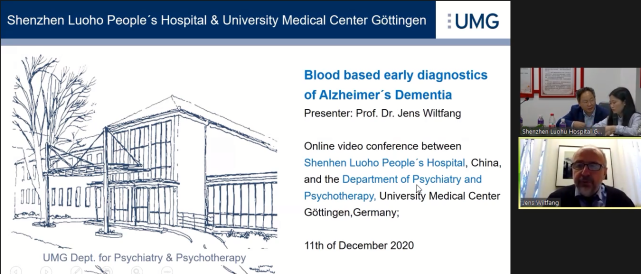 Prof. Wiltfang briefly introduced the status quo of Alzeimer's Dementia, a) relying on clinical routine diagnosis treatment starts too late; b) strong need for first disease-modifying (preventive) therapies; c) however, preventive therapy for disease interception calls for preclinical, that is biomarker guided diagnosis to identify AD high risk cohorts; d) CSF dementia biomarkers and Amyloid-PET are validated biomarkers for predictive (preclinical) dementia diagnostics, however, to run large international prevention studies we need minimal invasive and cost-efficient biomarkers, that is blood assays.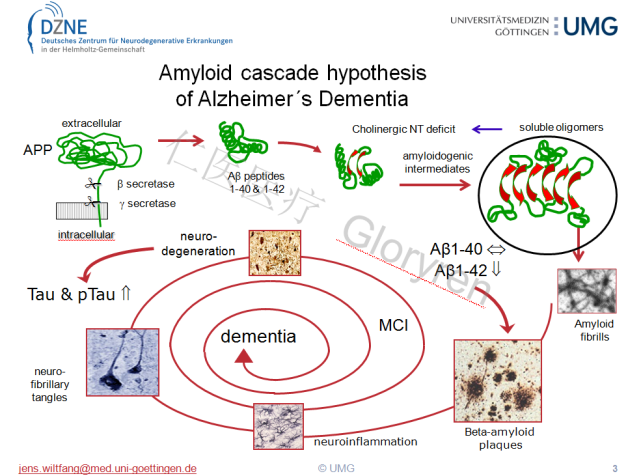 Prof. Wiltfang presented that CSF biomarker signature (Aβ1-42, total-Tau, phospho-tau181) predicts risk to develop Alzheimer's Dementia, and that patients with a prototypic AD biomarker signature and mild cognitive impairment face a risk of approximately 90% to convert to Alzheimer's Dementia.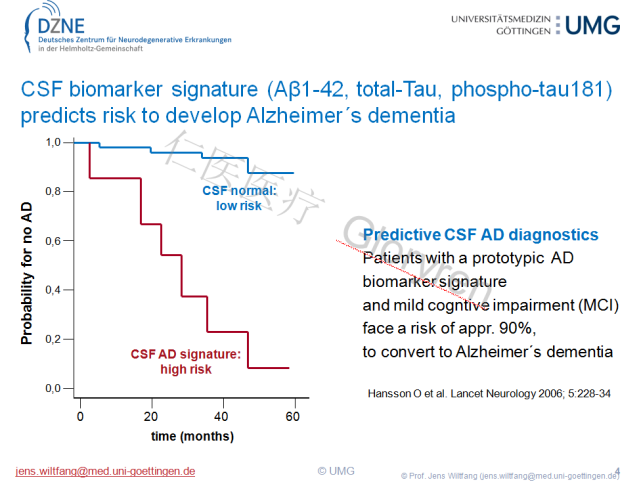 CSF Aβ42/40 ratio is significantly higher correlated to cerebral amyloid load as compared to Aβ42.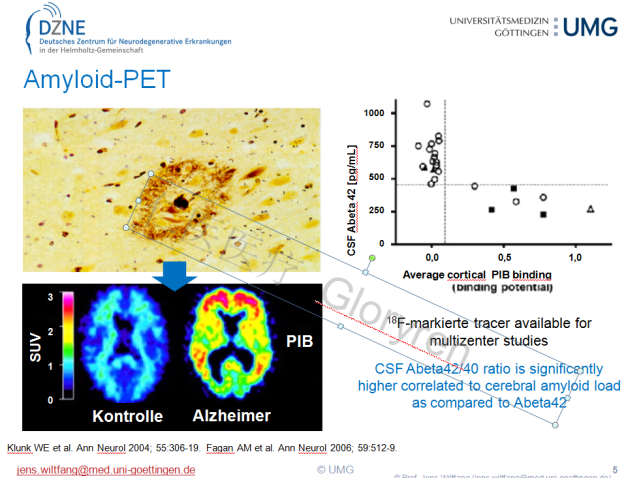 Then Prof. Wiltfang showed research result data of predicting preclinical Alzheimer's Dementia from quantitative testing of Aβ in human plasma and introduced the Aβ two-step immunoassay (Aβ-2step-IA): a novel high-throughput blood screen for early diagnosis of Alzeimer's dementia.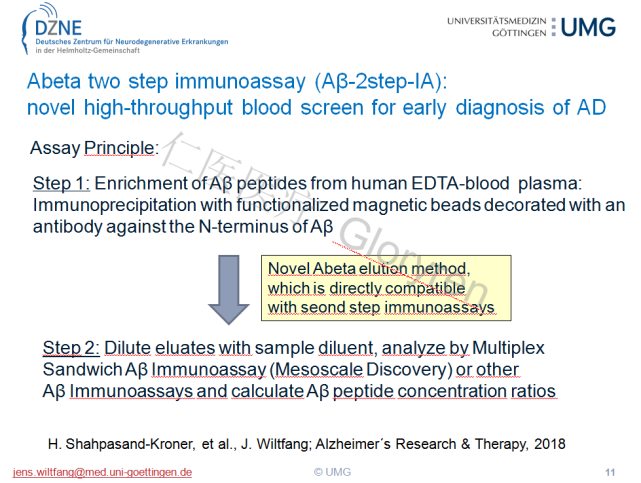 At last Prof. Wiltfang concluded the novel Aβ two-step immunoassay (Aβ-2step-IA).
-Since the effect size of AD specific changes of the blood plasma Aβ42/40 is below 20%, highly reliable assays are mandatory.
-Aβ-2step-IA is promising to offer cost-effective high-throughput analysis and coefficients of variation of approximately 5%.
-The combination of Aβ and Tau plasma assays is promising to increase the diagnostic accuracy of blood-based early AD diagnostics.
-A blood-guided diagnosis of preclinical AD will support the enrollment of patients for large AD prevention trials at significantly reduced screening failure.

At the end of the meeting, Prof. Wiltfang concluded that through this video conference, he learned more about the advanced technologies used in diagnosing AD of Shenzhen Luohu Hospital group and its abundant patient resources for research. He envisions an in-depth cooperation with Shenzhen Luohu Hospital Group.
Prof. ZHU also expressed his thankfulness to Prof. Wiltfang for his impressive talk and great interests in the concepts and methods of diagnosing and treating AD proposed by Prof. Wiltfang. He looked forward intensive academic exchanges and close collaboration with Prof. Wiltfang in the future and warmly welcomed Prof. Wlitfang to visit Shenzhen after the pandemic.