From December 16th to 21st, 2019, Dr. med. Klaus John Schnake, a German Spine Master, visited Affiliated Hospital of Putian University as a visiting professor and conducted one-week academic exchanges, including ward round, outpatient, surgical guidance, surgical practice, department training, discussion on department management and complicated cases as well as public class.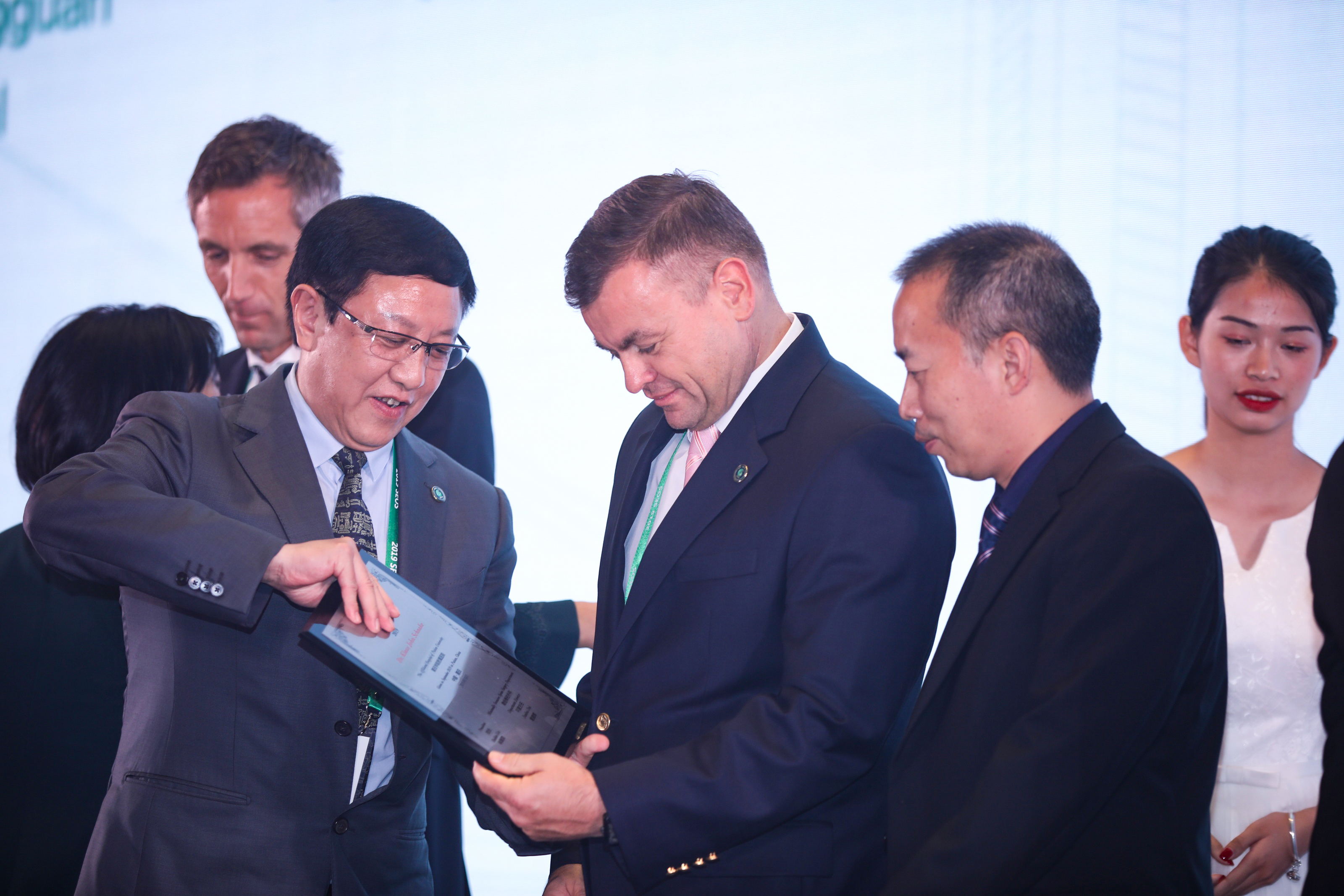 Haibin Lin, President of Affiliated Hospital of Putian University and Jianhui Dai, Director of Spine Department issued a plaque for Dr. Schnake at 2019 SEOS on September 21st,2019.
Dr. Schnake is skilled in many kinds of spine surgeries comprising degenerative, trauma, deformity and MIS.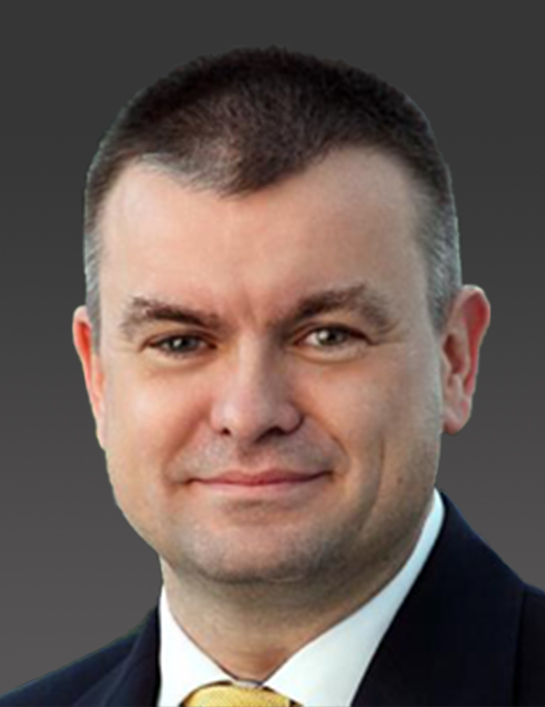 Dr. med. Klaus John Schnake
Schön Klinik Nürnberg Fürth
Chair of Center for Spinal and Scoliosis Therapy
Introduction:
Certified Orthopedic and Trauma Surgeon, Certified General Surgeon, Excellence Certificate of the German Spine Society
Membership:
Since
• 2018: Board Member of the German Spine Society (DWG)
• 2017,: Chair of the Spine Section of the German Orthopedic and Trauma Society
• 2015-2018: Member of Lunch Symposia and Pre-Meeting Committee EuroSpine
• 2015-2018: International Chair AOSpine Community Development
• 2015: Member of the Knowledge Forum Spinal Trauma of the AOSpine
• 2014: Member of the Adivsory Board European Spine Journal
Lectures:
• Over 320 national and international scientific and educational oral presentations
Publications:
• 97 PubMed listed publications
Dr. Schnake is awarded as the "Top Spine Surgeon" by FOCUS, a German authoritative magazine in 2019.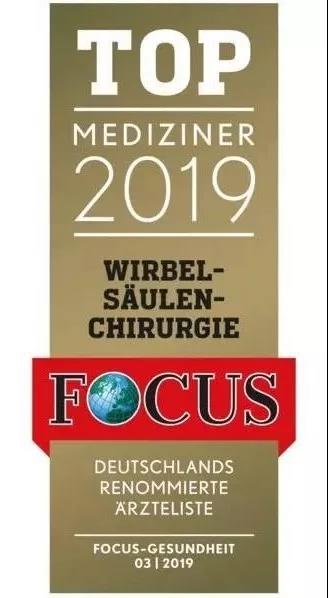 Schön Klinik N

ürnberg Fürth
Schön Klinik Nürnberg Fürth is situated in the heart of the metropolitan region of Nuremberg-Fürth-Erlangen.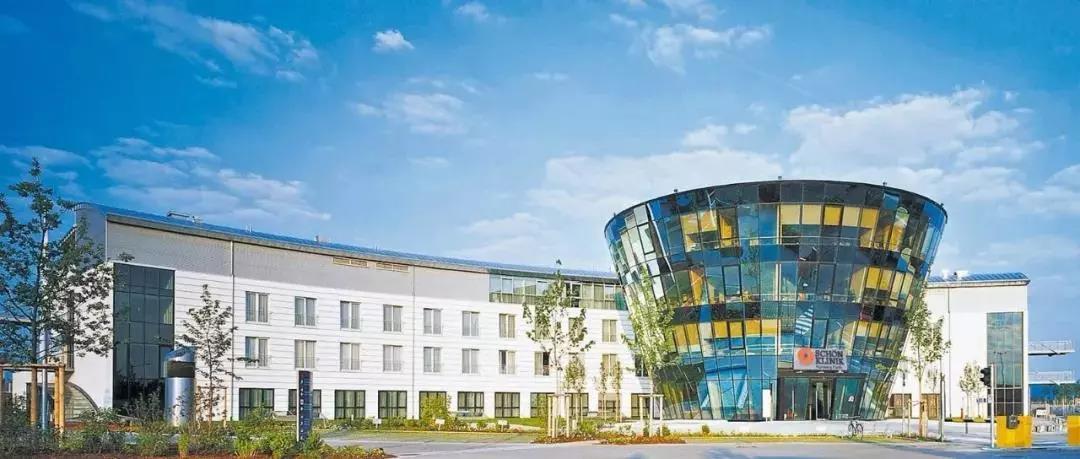 Schön Klinik has set up 23 kliniks in Germany and 4 in Great Britain with 4,500 beds and 13,000 doctors.They offer more efficient treatment by taking advantages of top-quality medical care as well as professional techniques and services at the highest level for nearly 300,000 patients and the satisfaction rate goes up to 99.1%. There are totally 35 orthopedic experts in the klinik ranking as top orthopedic experts in FOCUS.
Schoen Clinic Nürnberg Fürth was founded in 1994 and became an orthopedic hospital under Schön Klinik Group in 2013. So far the hospital has set up 200 beds and established Spine and Scoliosis Treatment Center, Orthopedic and Trauma Surgery Specialty and Articular Surgery Center. In 2019, Schoen Clinic Nürnberg Fürth was listed in FOCUS and was titled as the "Top National Spine Surgery Klinik". Many patients come from Europe, Middle East, Turkey, Russia and other countries. Connecting to Inpatient Building, a four-star fashion hotel shapes like a glass-made pyramid and is designed for treatment needs of foreign patients.
The Klinik was awarded as"Top National Spine Surgery Klinik"by FOCUS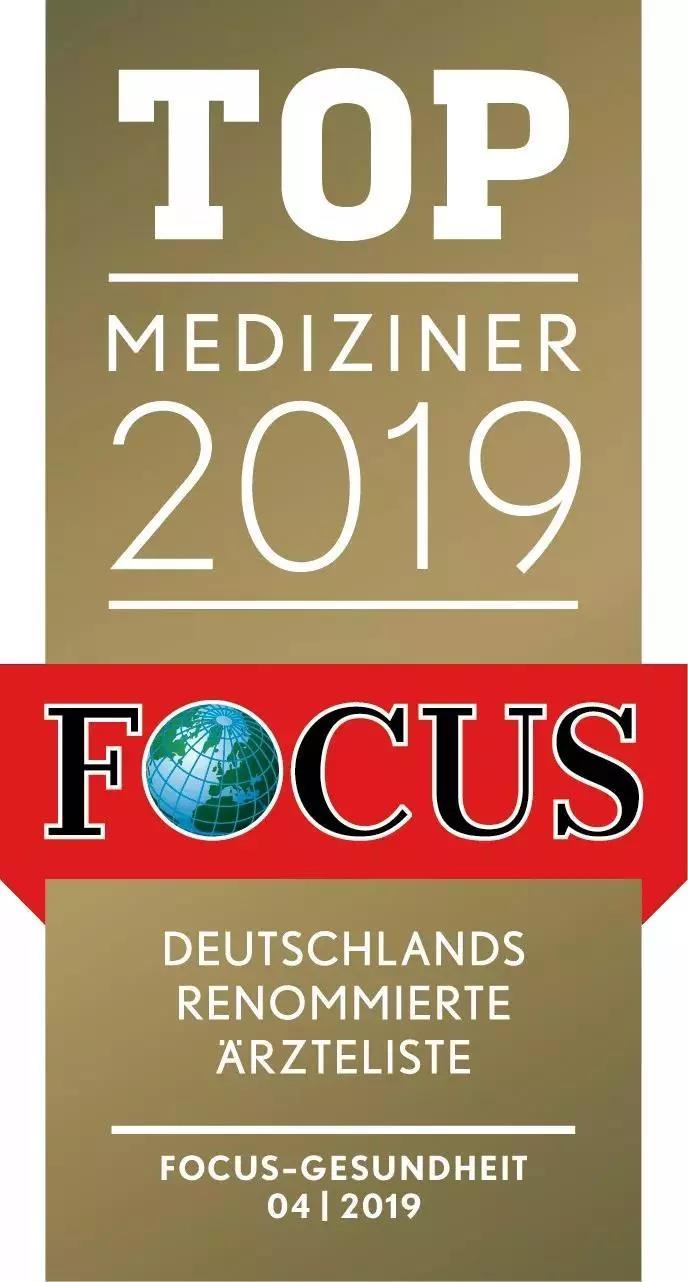 Dr. Schnake's Schedule
December 16th
Arrive at Affiliated Hospital of Putian University
Attend Welcome Ceremony
Meet with staff of Spine Department
Visit Operating Theaters
December 17th
Ward Round
Outpatient
December 18th
Surgical Guidance
Department Training and Management Discussion
December 19th
Surgical Practice
Complicated Cases Discussion
December 20th
Surgical Guidance
Sino-German Spine Surgery Public Class
December 21st
Attend "The 1st Spine and Spinal Cord Injuries Prevention and Control Summit of Chinese Preventive Medicine Association", "The 2nd Conference of Cross-Straits Medicine Exchange Association Cross-Straits Medical Exchange Center" , "The Congress of Minimally Invasive Surgery of Fujian Medical Association " and "Fujian Orthopedic Congress"
Attend Opening Ceremony for【Sino-German Spine Communication Center】
This December Dr. Schnake visited Affiliated Hospital of Putian University, which is the earliest hospital established by English Church with a history of 123 years.
Affiliated Hospital of Putian University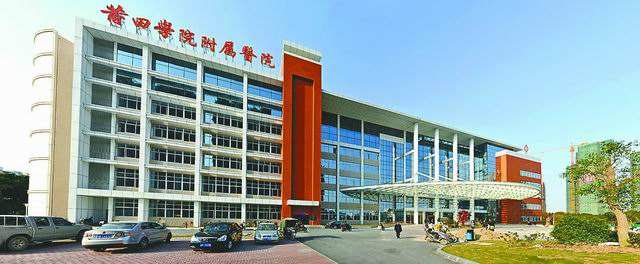 Affiliated Hospital of Putian University is one of the earliest hospitals in Fujian Province. It was founded in 1896 (also the 22nd year of the Qing Dynasty). It started as Xinghua Church Hospital founded by the Church of England, renamed as Putian St Luke's Hospital in 1912, changed again as Putian Hospital in 1953 and finally became Putian Affiliated Hospital of Southern Medical University in 2009. After approval by the municipal committee and municipal government in 2012, a medical group of Affiliated Hospital of Putian University has been established and now has developed into a Grade III and Class A hospital integrating medical treatment, education, science and research, emergency rescue, prevention, rehabilitation and health care as a whole. Now it is the network hospital of the international emergency rescue center, the national Baby Care Hospital, the demonstration unit of traditional Chinese medicine work of the national general hospital, the designated hospital for the treatment of road traffic accident in Fujian Province, the designated hospital for medical insurance of urban employees in Fujian Province, and the networked hospital for medical insurance in Fujian Province.
The hospital, including new and old areas, covers a total area of nearly 300 Mu (equal to 200,000㎡) with a total construction area of more than 240,000 ㎡and 2,200 open beds. At present, there are more than 2,500 staff, including 2 experts enjoying special government allowance granted by the State Council, more than 410 with senior titles, 47 professors and associate professors approved by the Provincial Office of Personnel Services, 16 doctoral and master supervisors, and more than 320 post doctors, doctors and masters. Besides, the hospital also provides sufficient resources for medical development including 68 clinical medical technology departments, 40 wards areas and 52 specialties. So far, 1 academician workstation, 17 municipal medical branches and 8 quality control centers are affiliated to our hospital. At present, the annual outpatient volume is more than 1.7 million, the annual discharged patients ups to 80,000, and the annual number of surgical cases exceeds 30,000, ranking the first around the city.
Medical treatment, teaching and scientific research complement each other, stimulating the hospital to become national standardized training base for resident doctors and a teaching hospital of Fujian Medical University and Fujian University of Traditional Chinese Medicine. In 2004, the hospital and clinical medicine school of Putian University realized the integration to establish Affiliated Clinical University of Putian University with 7 medical research institutes, 16 clinical teaching and research offices, 1 joint training center for medical doctors and 9 joint training centers for medical masters. The hospital keeps pace with the times constantly speeds up discipline construction. Regarding 2 provincial key specialties of orthopedics and respiratory and critical care medicine, cardiothoracic surgery, infectious diseases and pediatric critical medicine as the leading subjects, the hospital actively applies new technologies, new therapies and new projects, drives the overall development of various clinical disciplines, and forms a talents and technology structure of "the hospital has its brand, the department has characteristics, and the person has a specialty". The hospital has undertaken 1 project from National Natural Science Fund, 1 second prize of Science and Technology by the Ministry of Health, 3 second and third prizes of Science and Technology by the provincial government and 2 Provincial Science and Technology awards of Medical, Health and Nursing and more than 70 scientific research projects have won itself the Municipal Science and Technology Progress Awards. At the same time, Putian branch center for Children's Treatment and Prenatal Diagnosis and Putian Reproductive Medicine Center were established.
The hospital has made great achievements in the construction of spiritual civilization. It has been awarded as one of the One Hundred Excellent Baby Care Hospitals, National Worker Pioneer, National Women Civilization Station, National Youth Civilization Unit, National May Fourth Red-banner Youth Unit, Fujian Civilization Unit for 8 times, Advanced Grassroots Party Organization in Fujian Province, Advanced Collective Health System in Fujian Province and Public Demonstration of Hospital Affairs Unit in Fujian Province.
The hospital cooperated with KINGWING Aviation and Air Ambulance in terms of helicopter rescue in 2018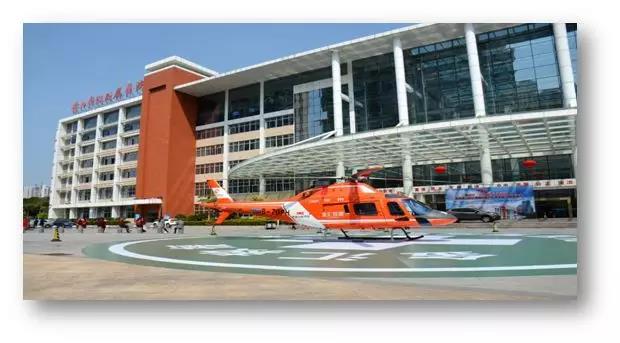 Briefing of Department of Minimally Invasive Spine Surgery of Affiliated Hospital of Putian University
Department of Minimally Invasive Spine Surgery of the Affiliated Hospital of Putian University is one of the few departments specialized in minimally invasive treatment of spine in China. It is one of the only two doctoral training centers in Fujian Province. Under the leadership of Professor Haibin Lin , a famous doctoral supervisor of spine and spinal experts in China, and Professor Jianhui Dai, a discipline leader, basic and clinical research on spine diseases are carried out actively. The department had successively undertaken the National 863 program, national education and cultivation project, project of Fujian Natural Science Funds and other projects of Health Bureau, Ministry of Education and Municipal Ministry of Science and Technology of Fujian province, which all achieved fruitful results. The department also won the second prize and the third prize of Fujian Science and Technology Progress, the first prizes, the second prizes and third prize of Putian Science and Technology Progress as well as accomplished 3major works and participated in the compilation. In addition, the department has published more than 70 articles in national magazines and SCI, trained more than 20 postgraduates, and successfully organized national, provincial and municipal minimally invasive spine academic conferences for many times. Currently, there are 1 doctoral supervisor, 1 postgraduate supervisor, 2 directors, 2 professors, 2 deputy directors, 3 attending physicians, 1 resident physician and 40 actually open beds in the department.
It has always taken "minimally invasive technique" as a its core of medical technology. Based on the technology introduced from abroad and relying on the development of science and technology, the department has conducted bold exploration, assiduous research and accurate diagnosis, accumulated rich clinical experience and successfully treated a large number of patients suffering from complex and serious spinal diseases. It has successively carried out a number of representative and characteristic new minimally invasive spinal surgery technologies and businesses, such as Med technology, Microscopical technology, 3d-viewer technology, TLIF technology under Quadrant channel, PTED, percutaneous vertebro plasty (PKP / PVP), plasma ablation of nucleus pulposus, ligamentum flavum retention surgery, fiber ring repairing technology under the endoscope, MIS-TLIF technology under the endoscope, single-side fenestration and double-side decompression technology under the MED, percutaneous pedicle screw fixation under the channel, 3D printing technology, etc and many of them has reach up to the first class in China. Nowadays the department is the largest base for medical treatment of minimally invasive spinal surgery , scientific research and teaching in China. Due to the high risks and multiple complications, the department has formulated strict diagnosis and treatment routines and successively introduced several hardware equipment such as Siemens X-ray machine, Siemens 3D CT imaging machine, Medtronic intervertebral MED system, joimax transforaminal endoscopic spine system, 3d-viewer, quadrant minimally invasive surgery system, 3D printer, nerve monitor and other high-tech equipment, so as to improve the safety of operation and reduce the incidence of nerve defect. Such newly technology and equipment have received wide acceptance and preference for the advantages of smaller incision, lighter injury, less bleeding, light post-OP pain, early functional exercise, fast recovery and shorter length of stay. Now the department has established a specialized spinal surgery center characterized by the treatment of various spinal cord injury, spinal degenerative disease, spinal tuberculosis and tumor as well as spinal deformity.